Questions on the product?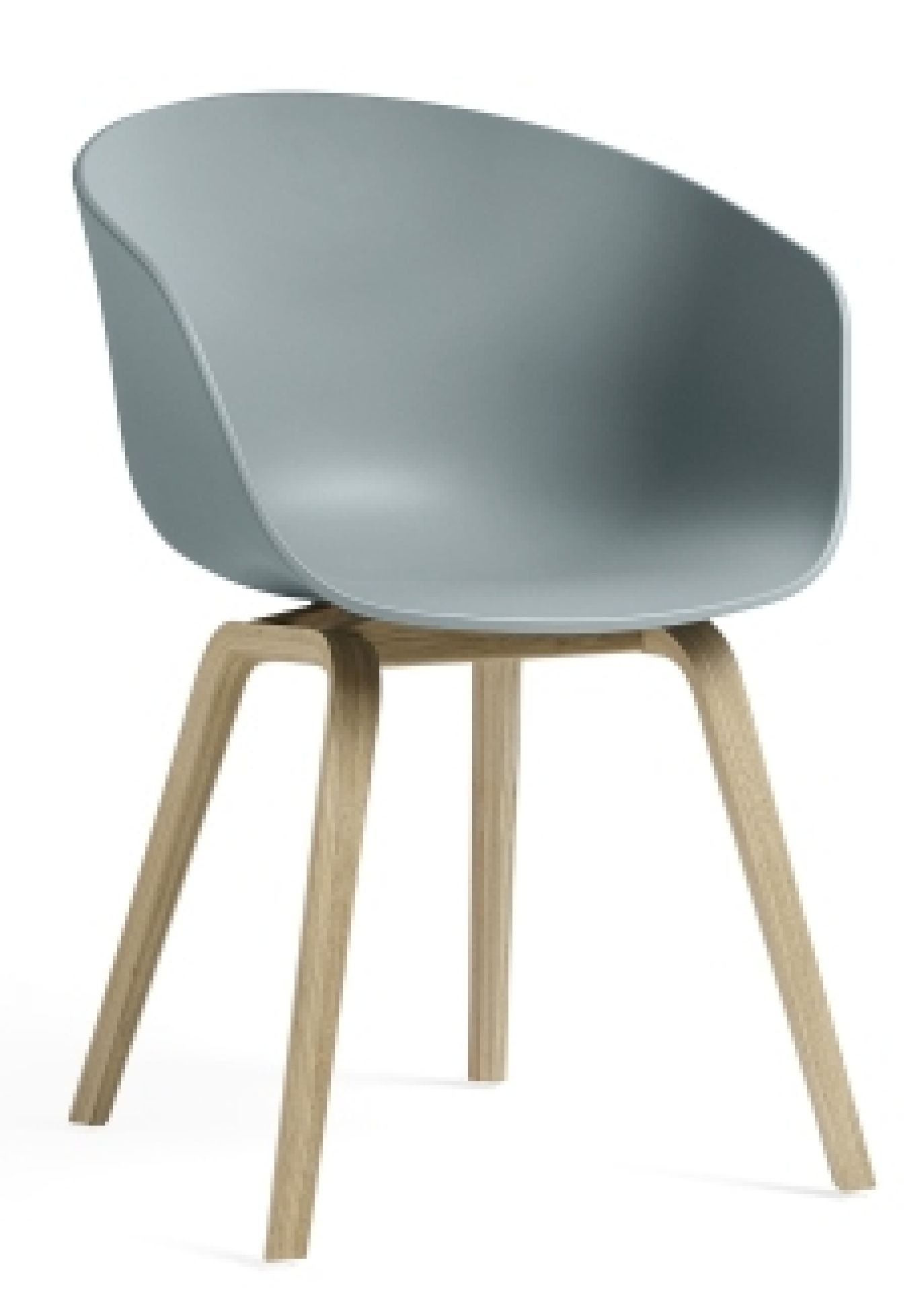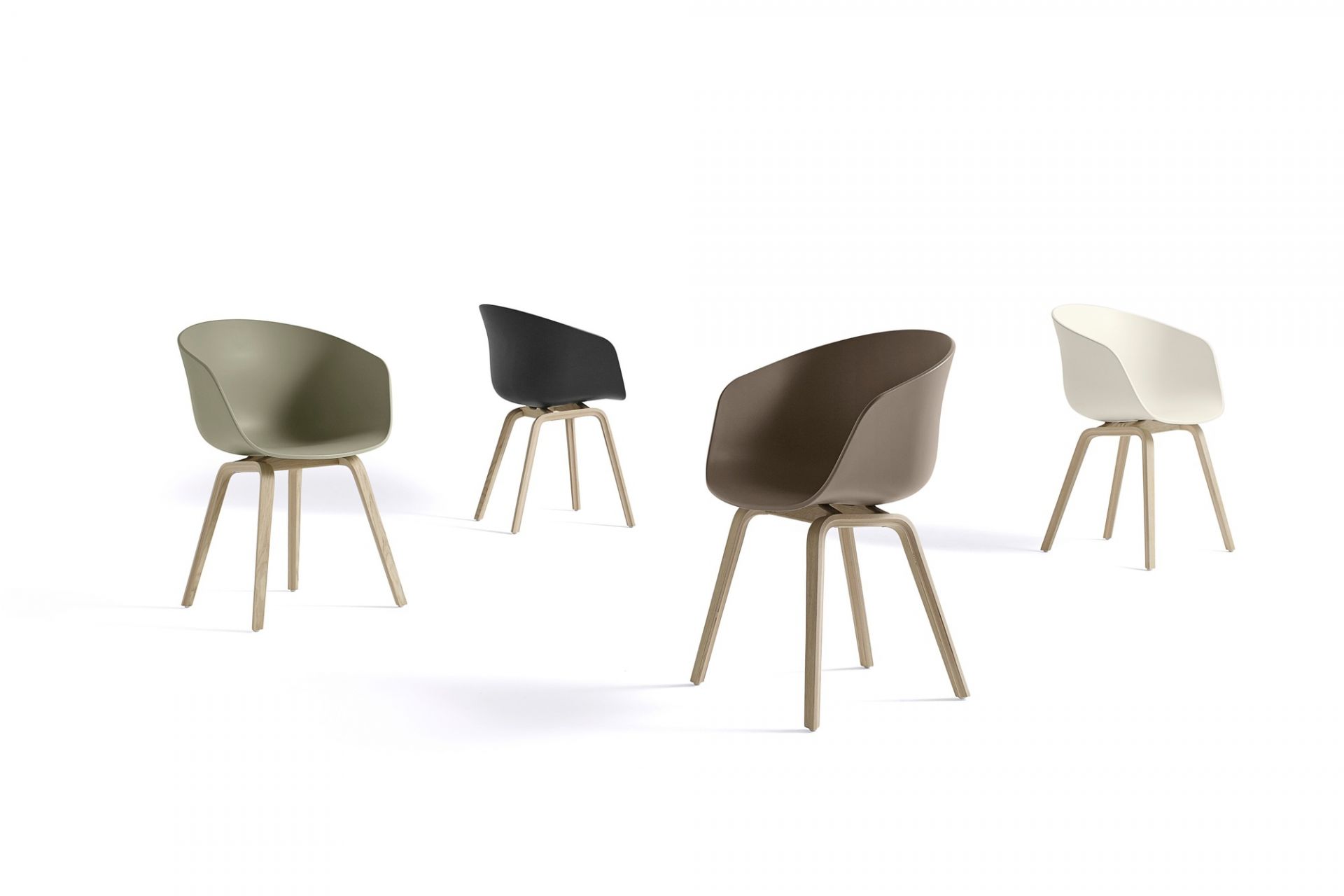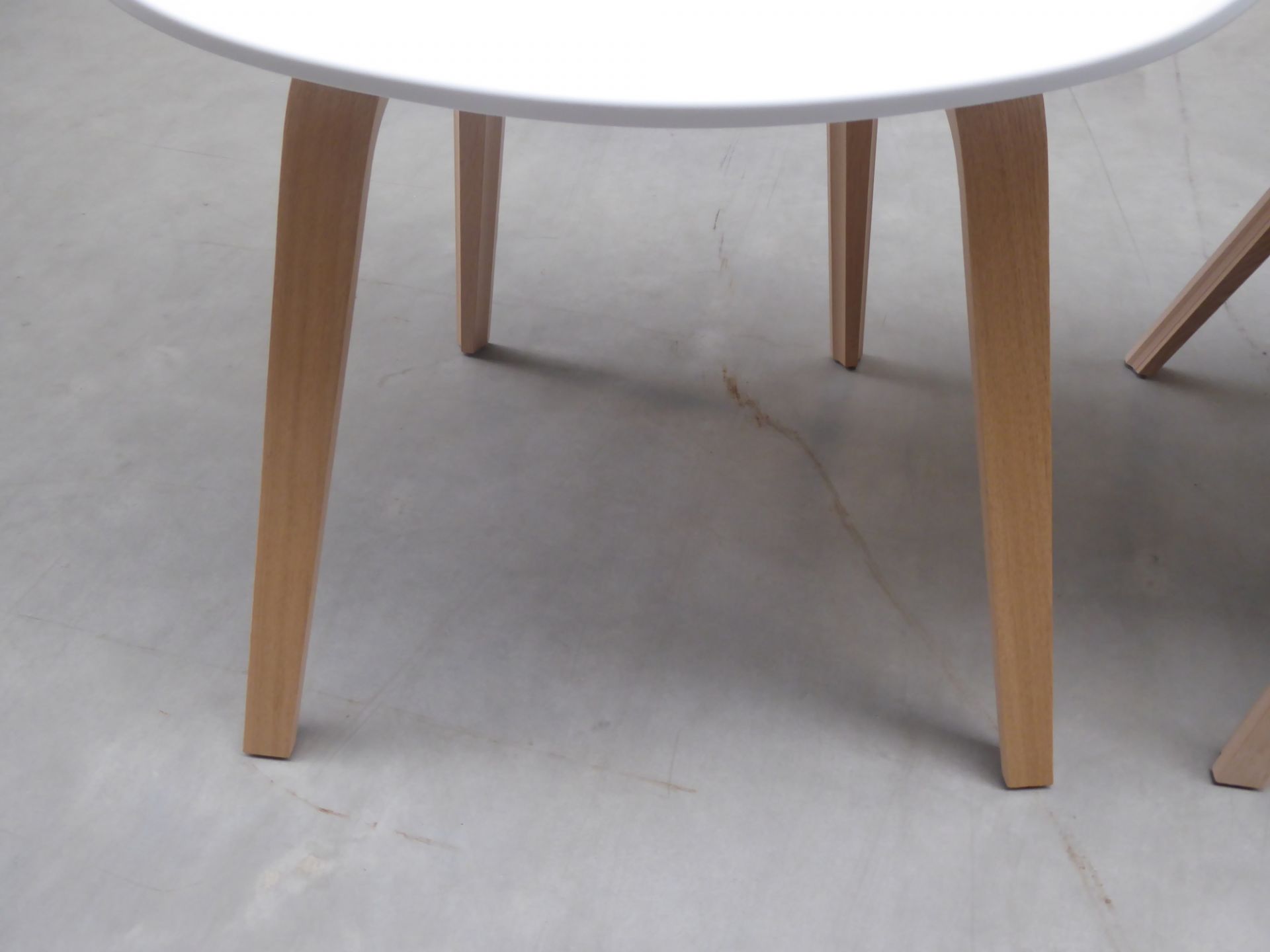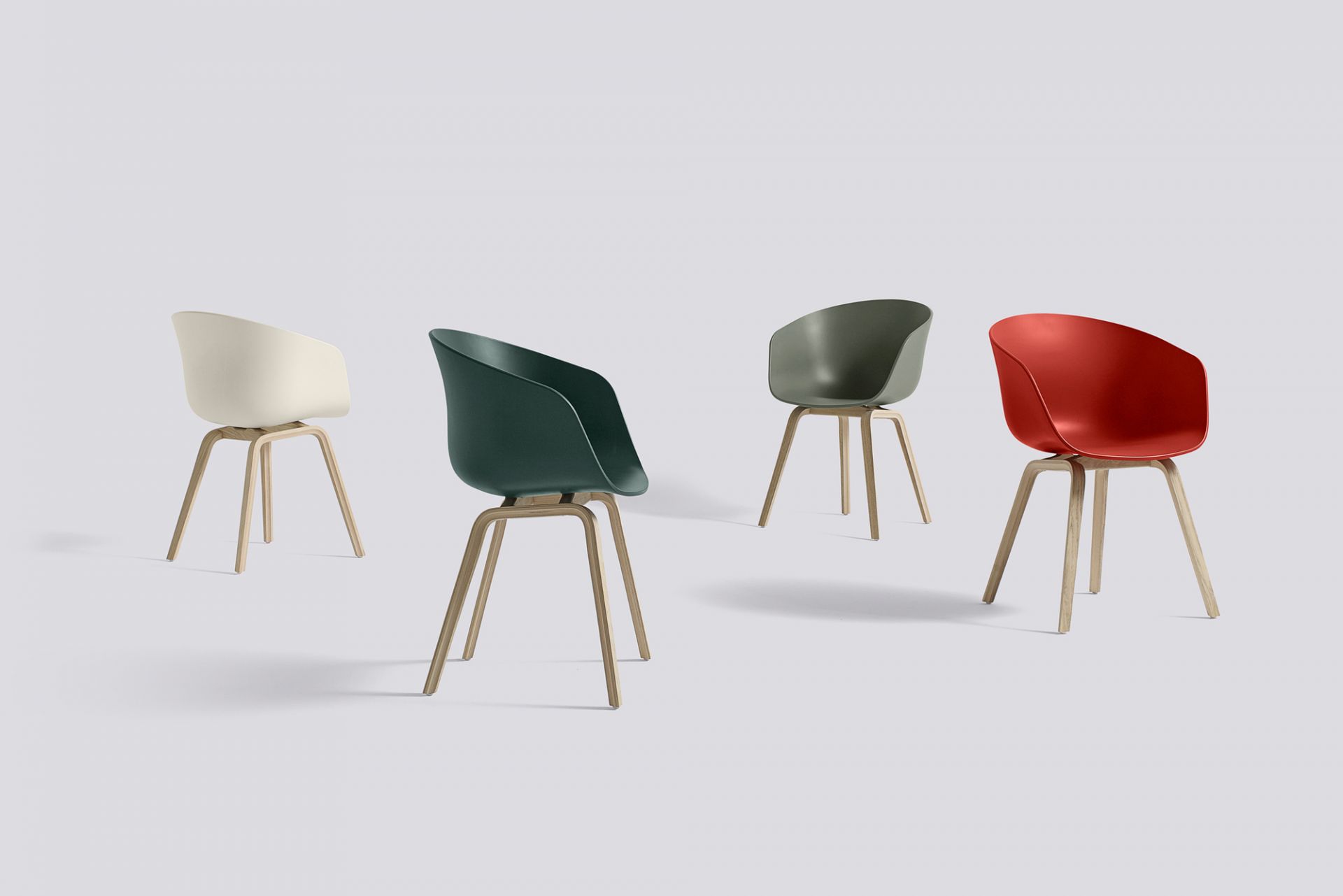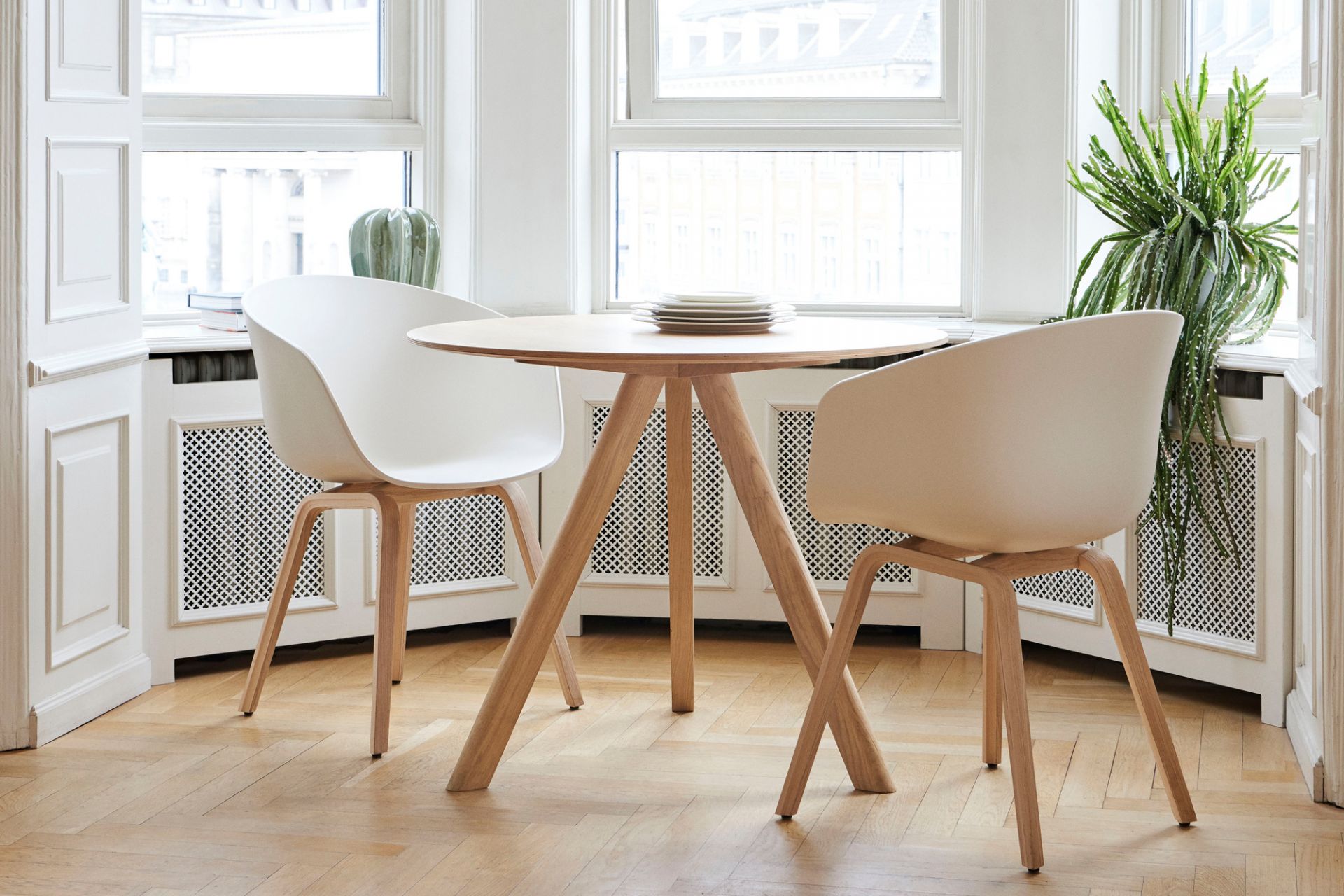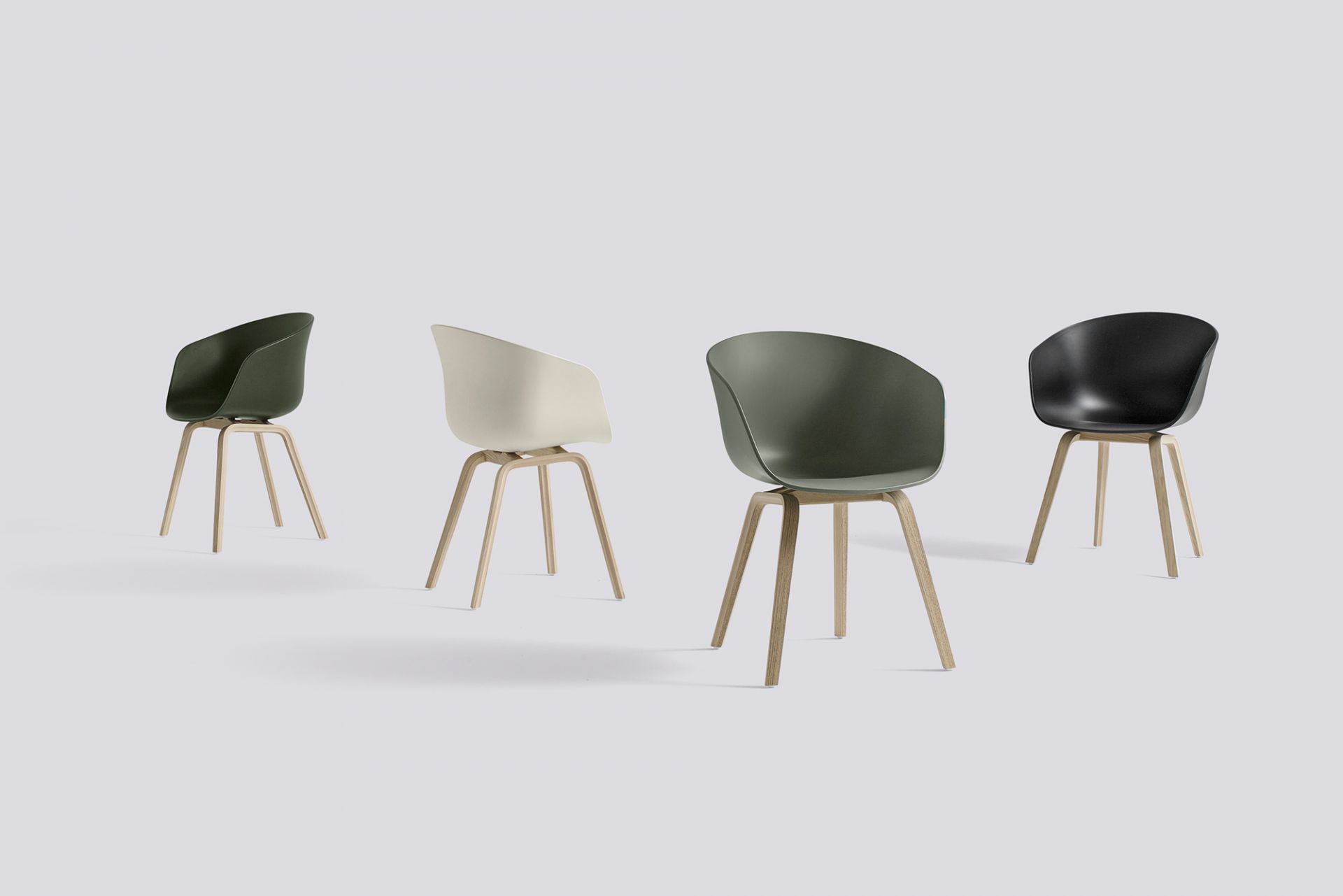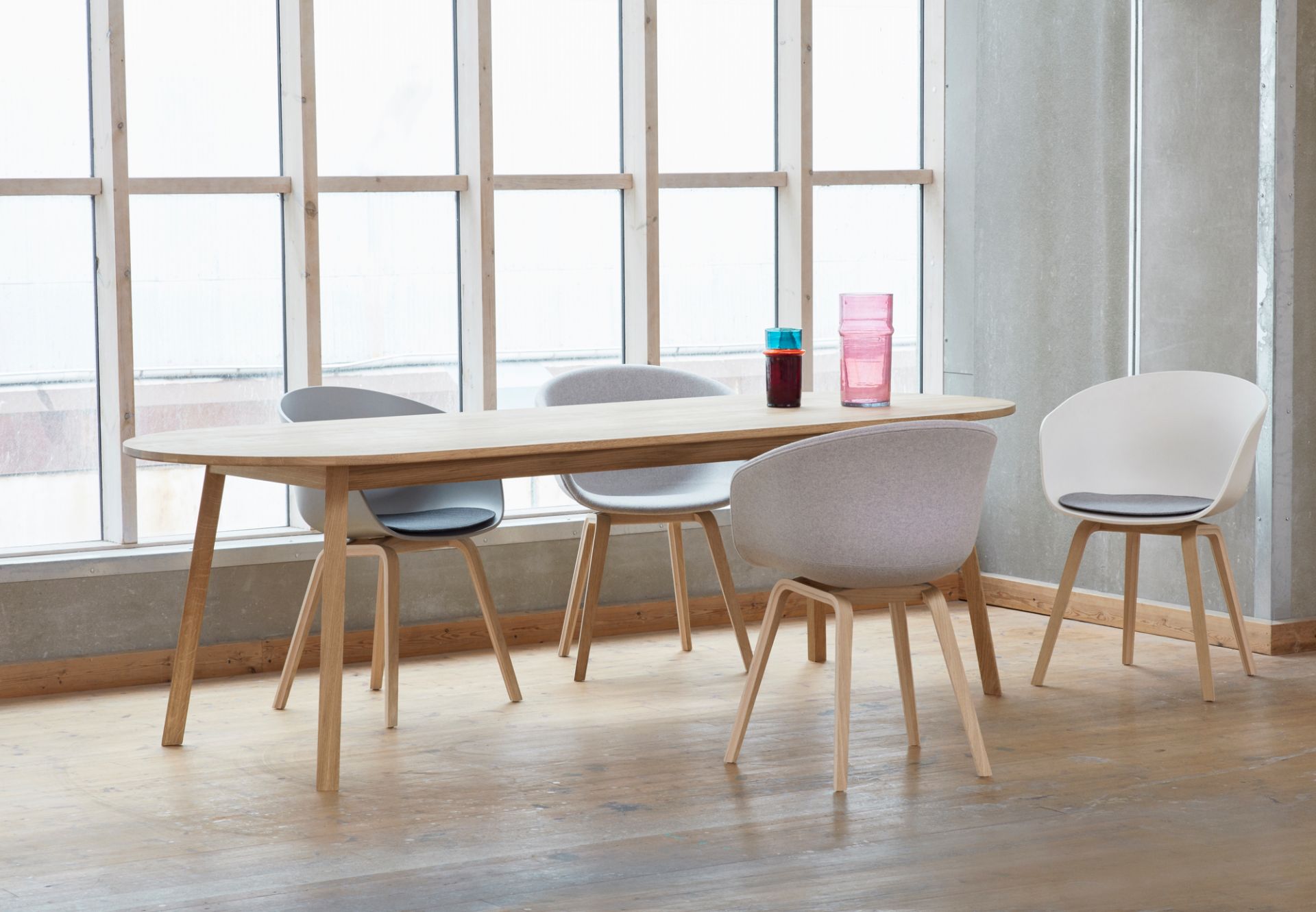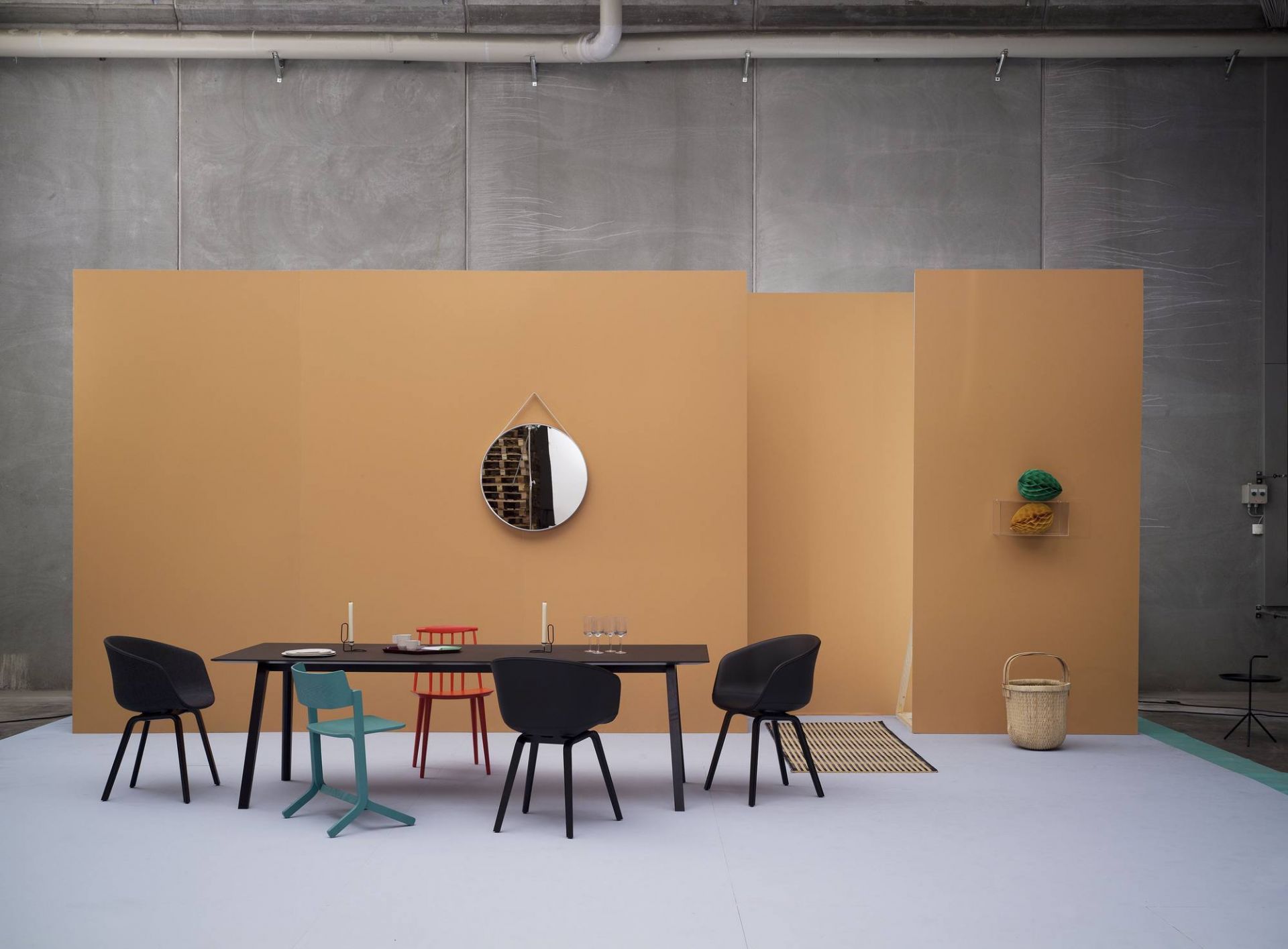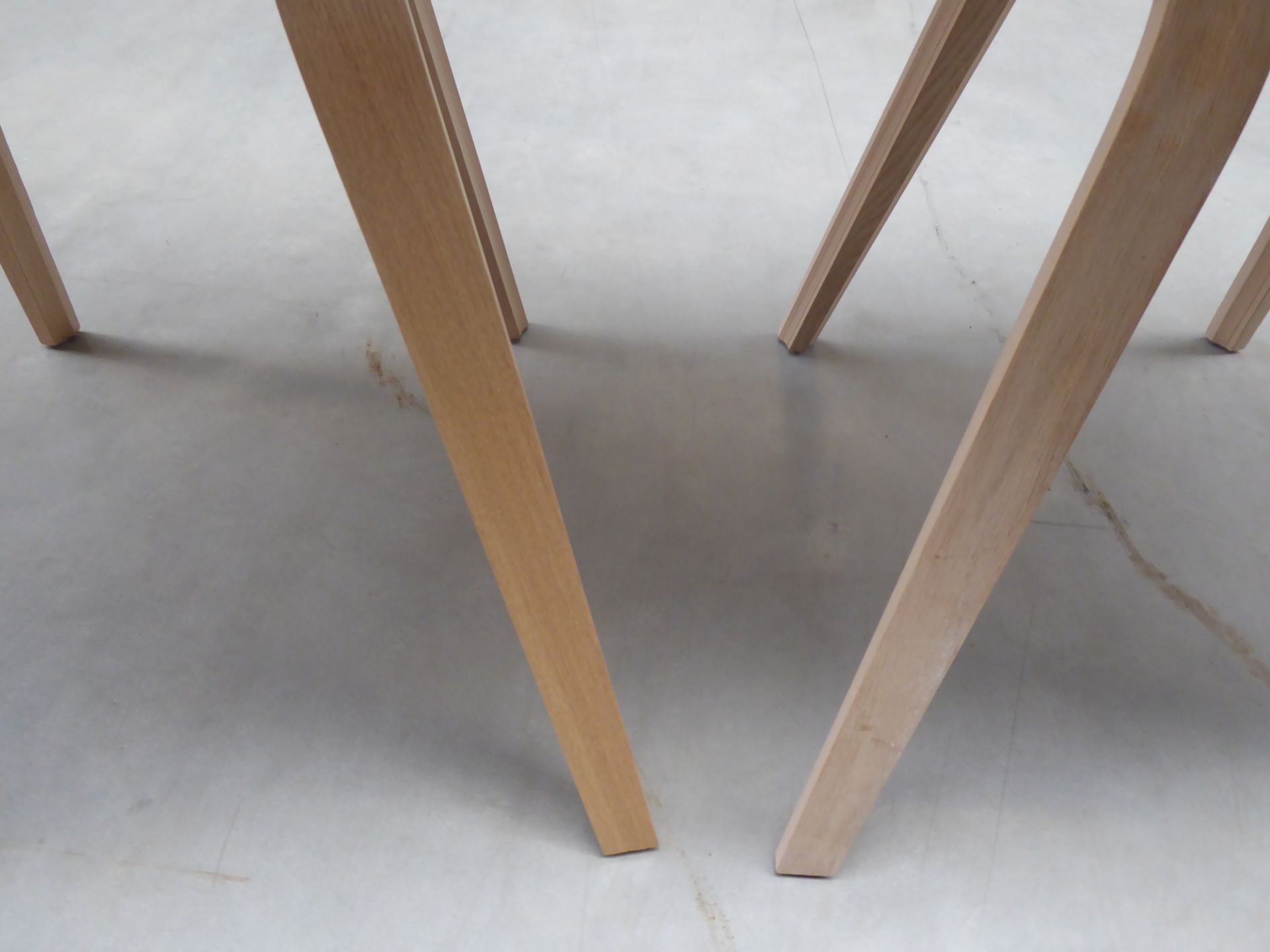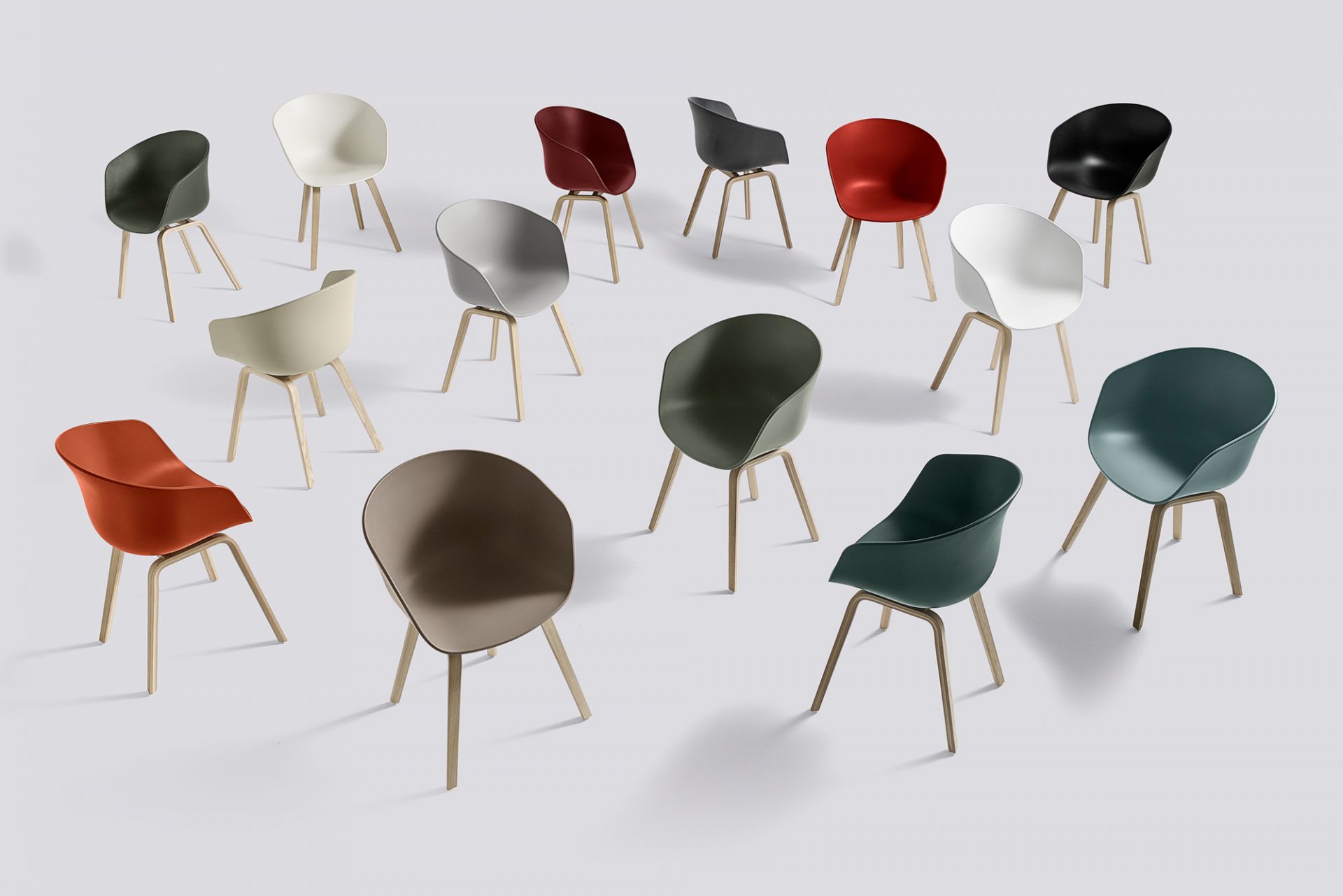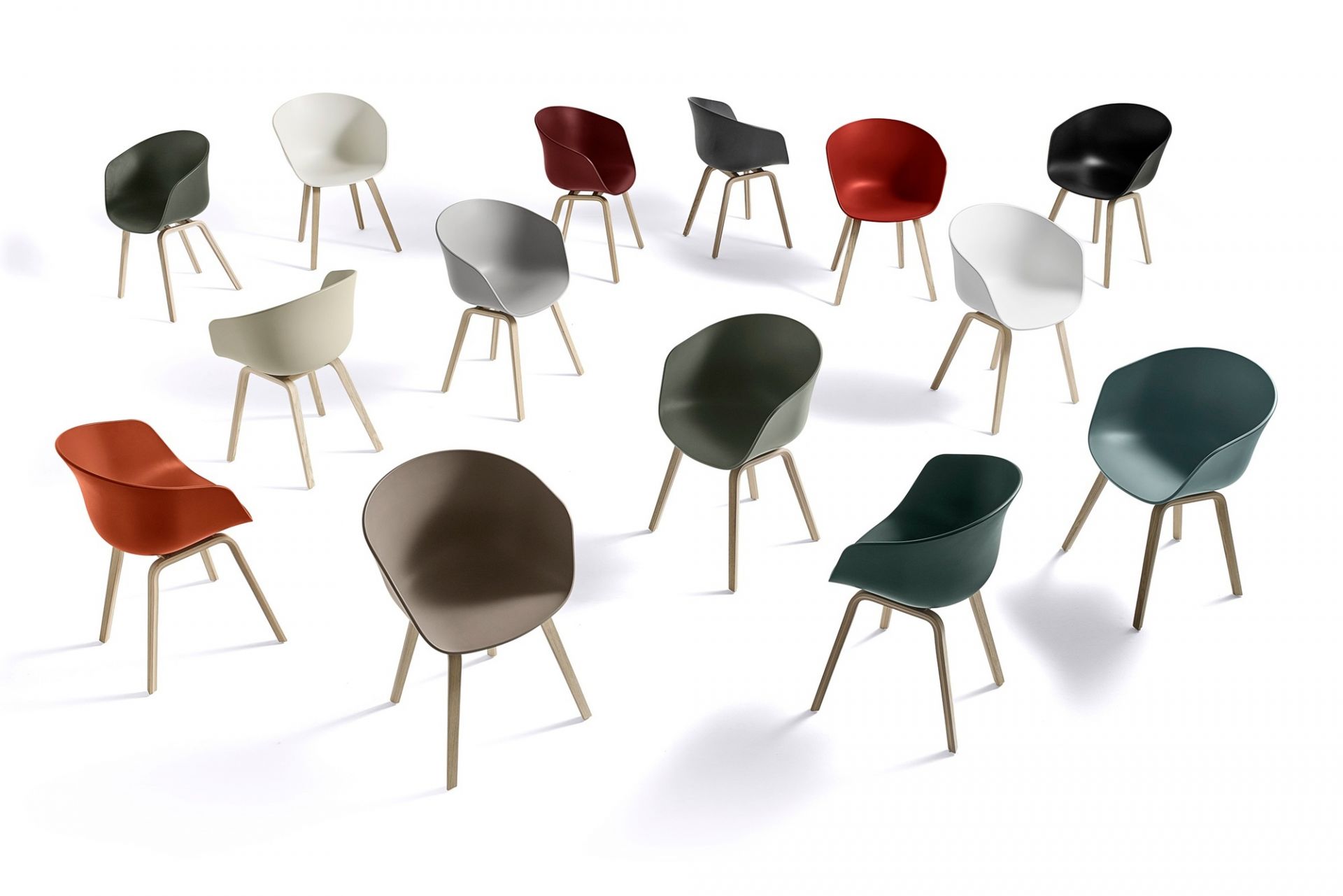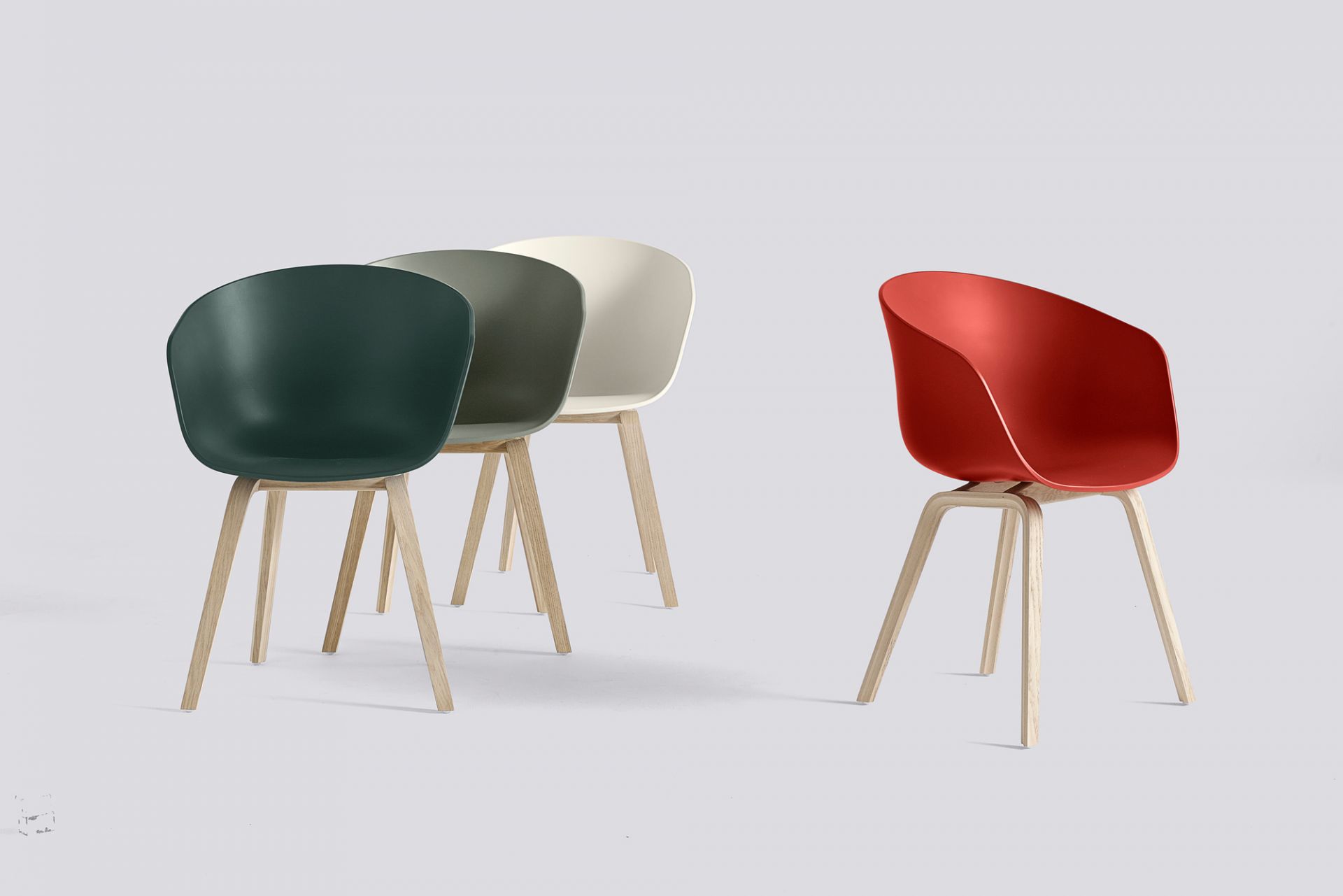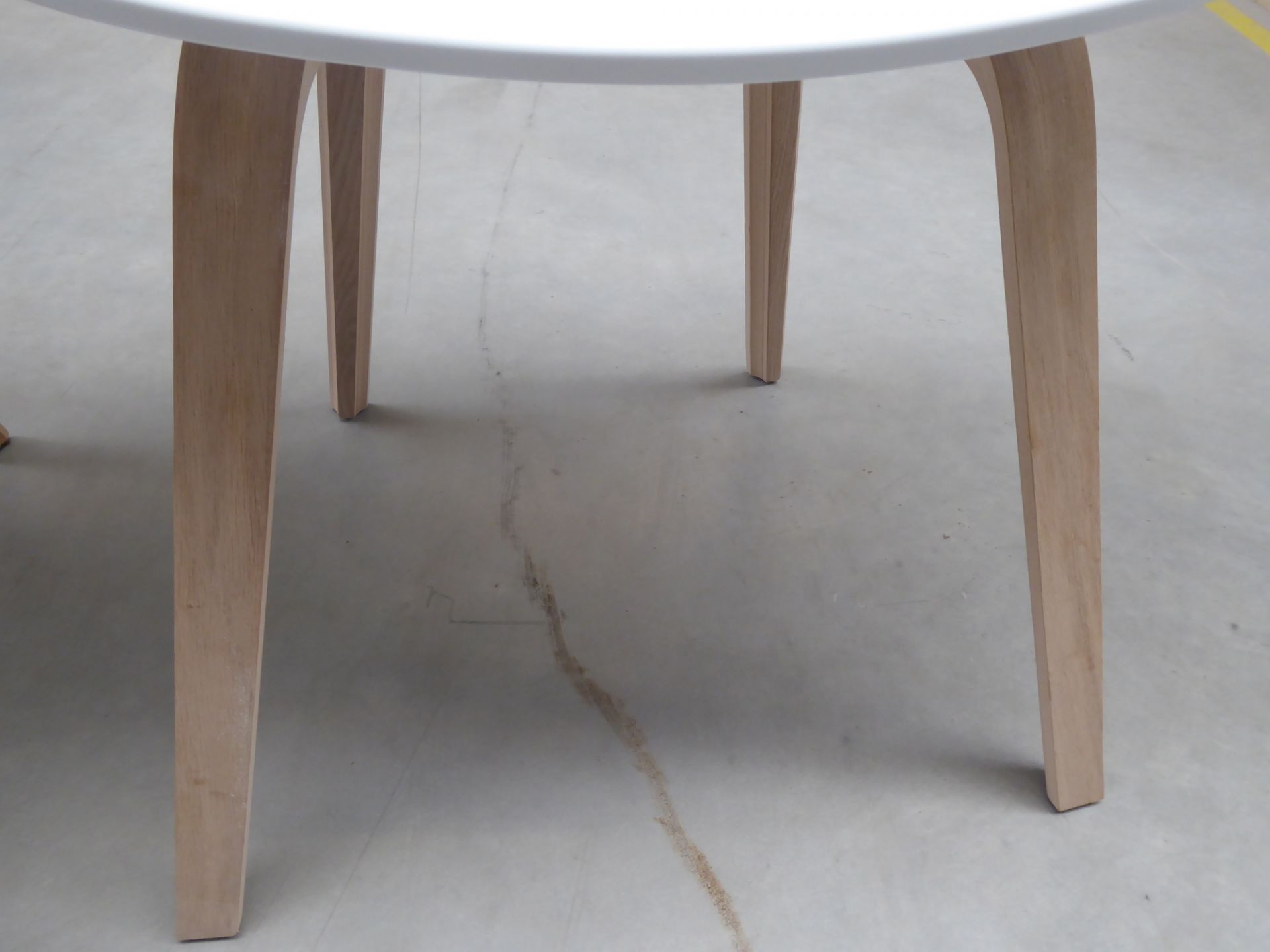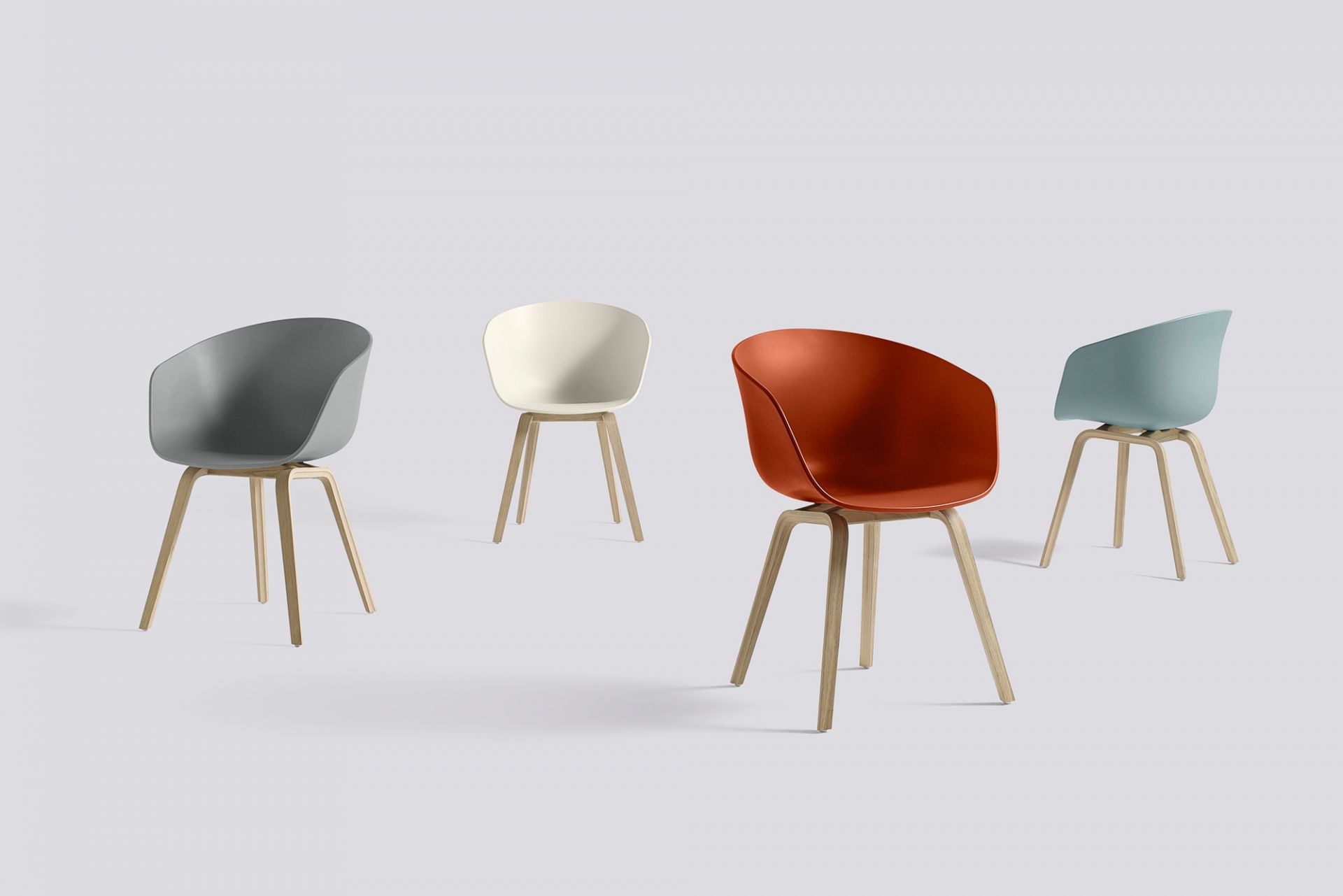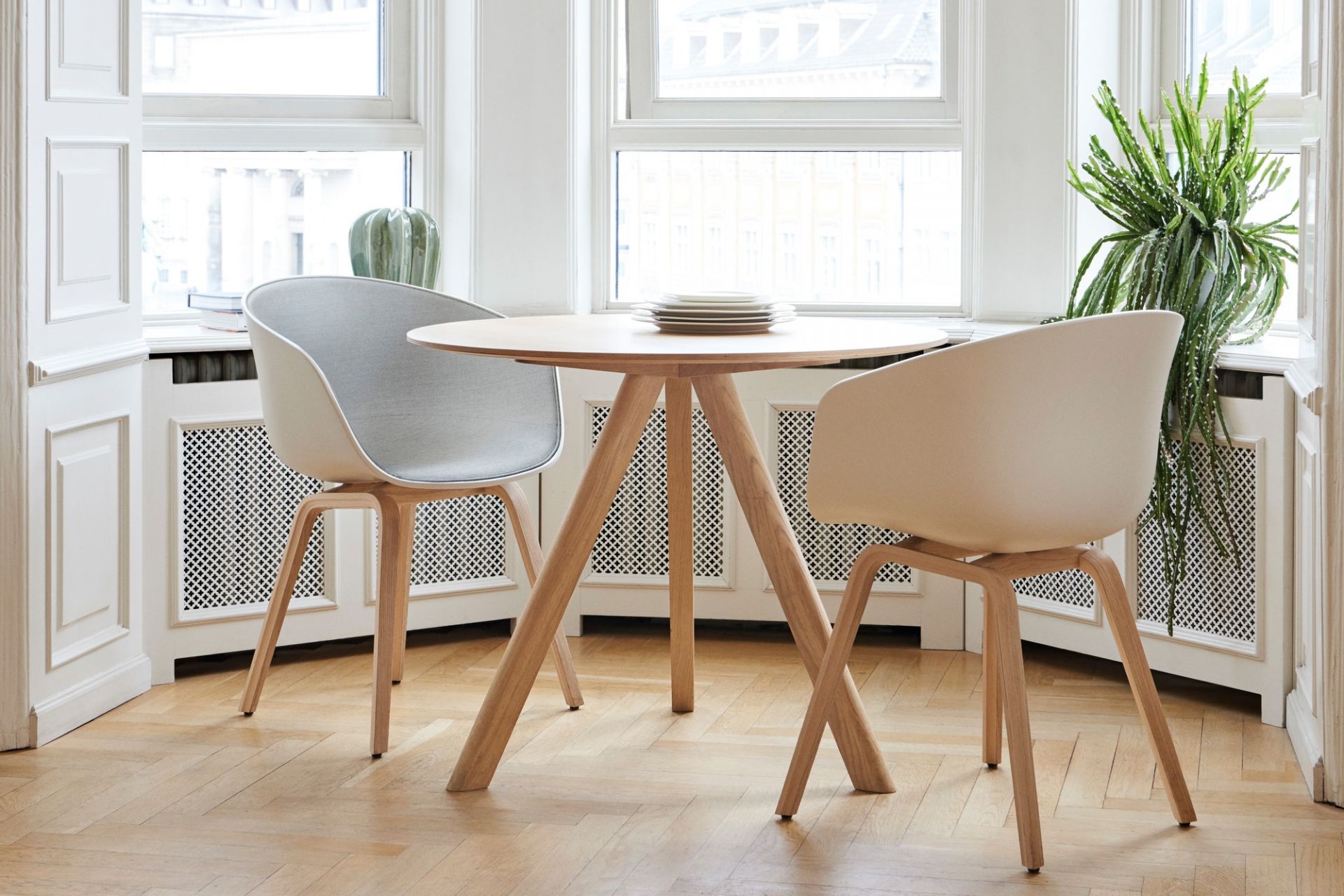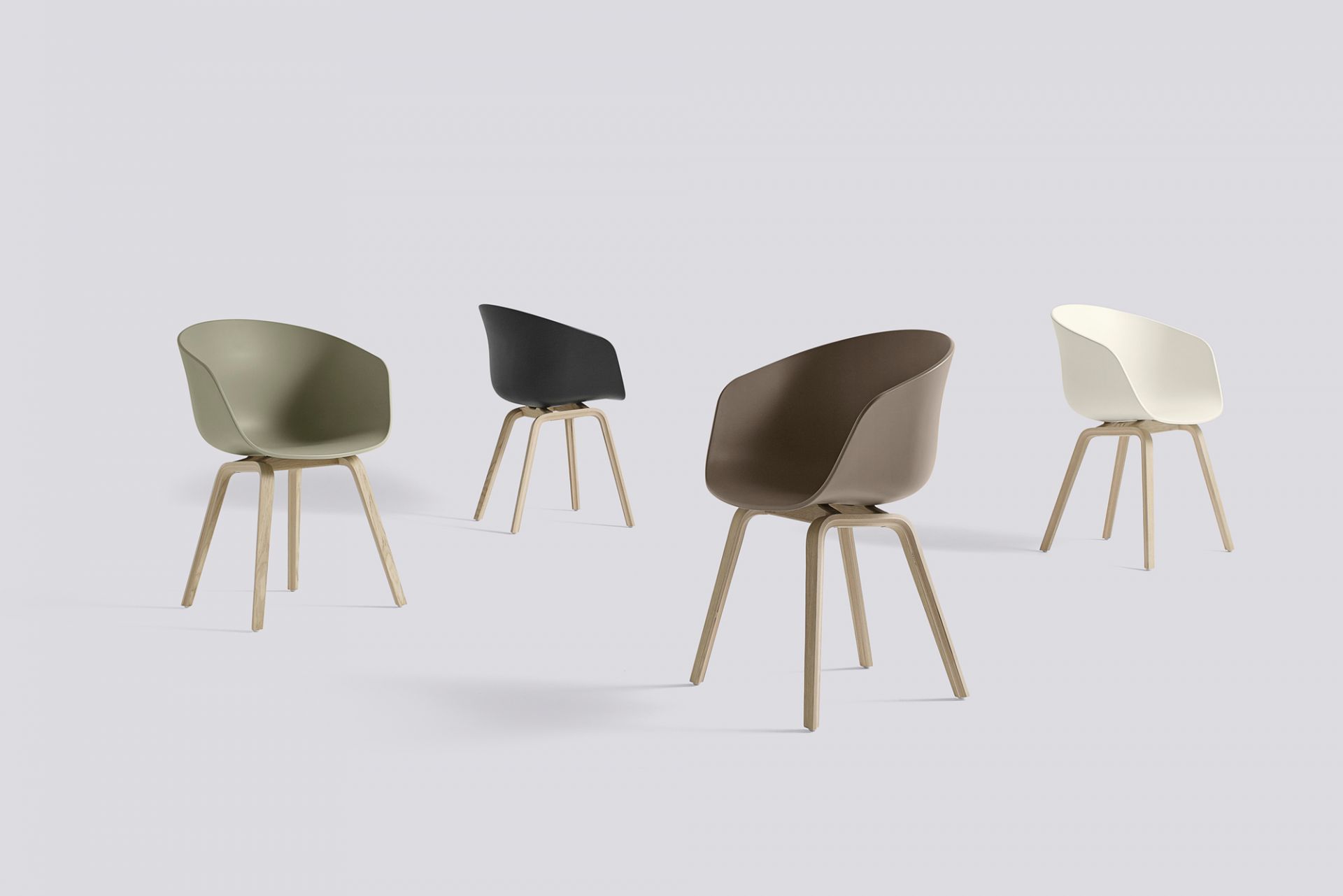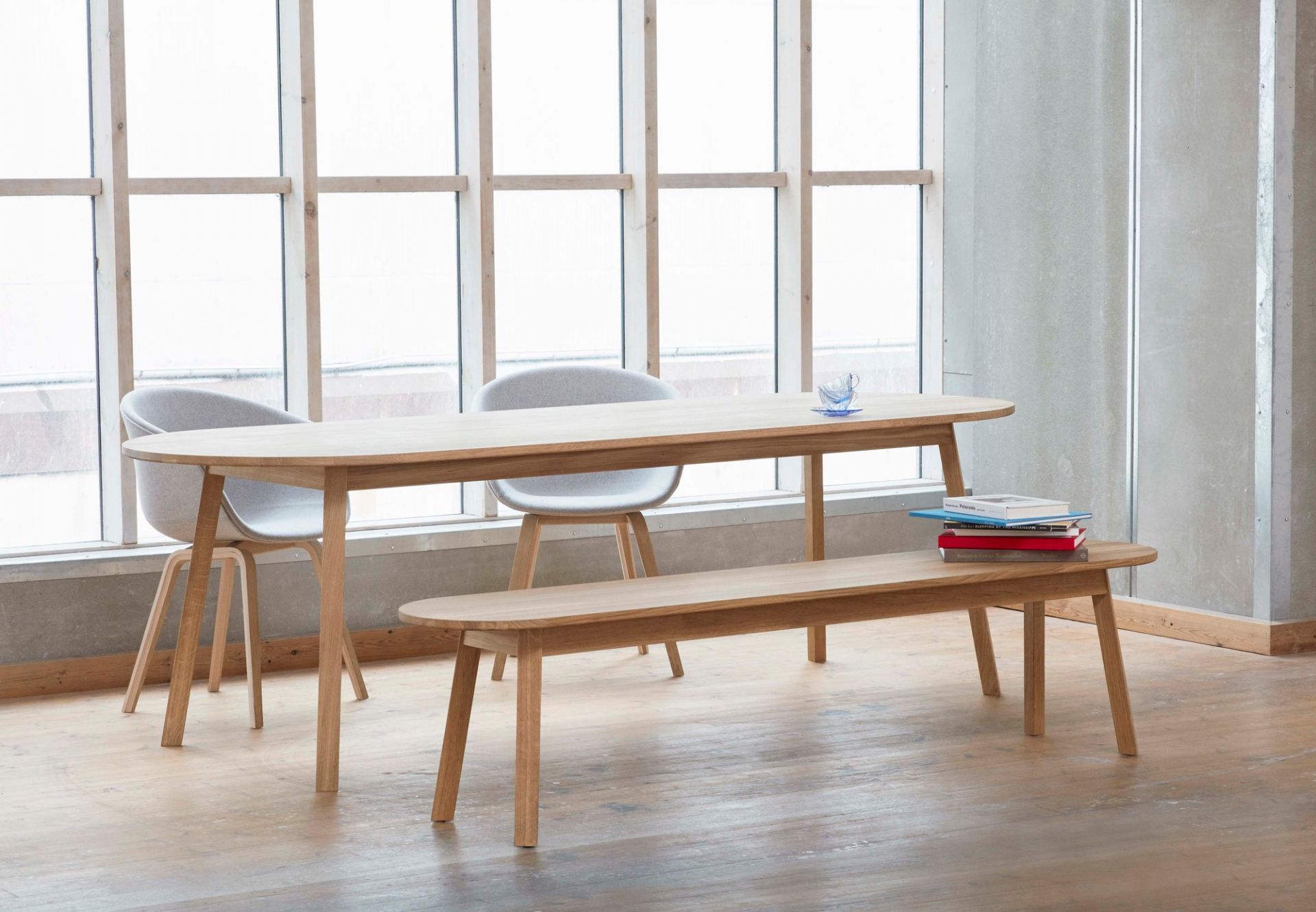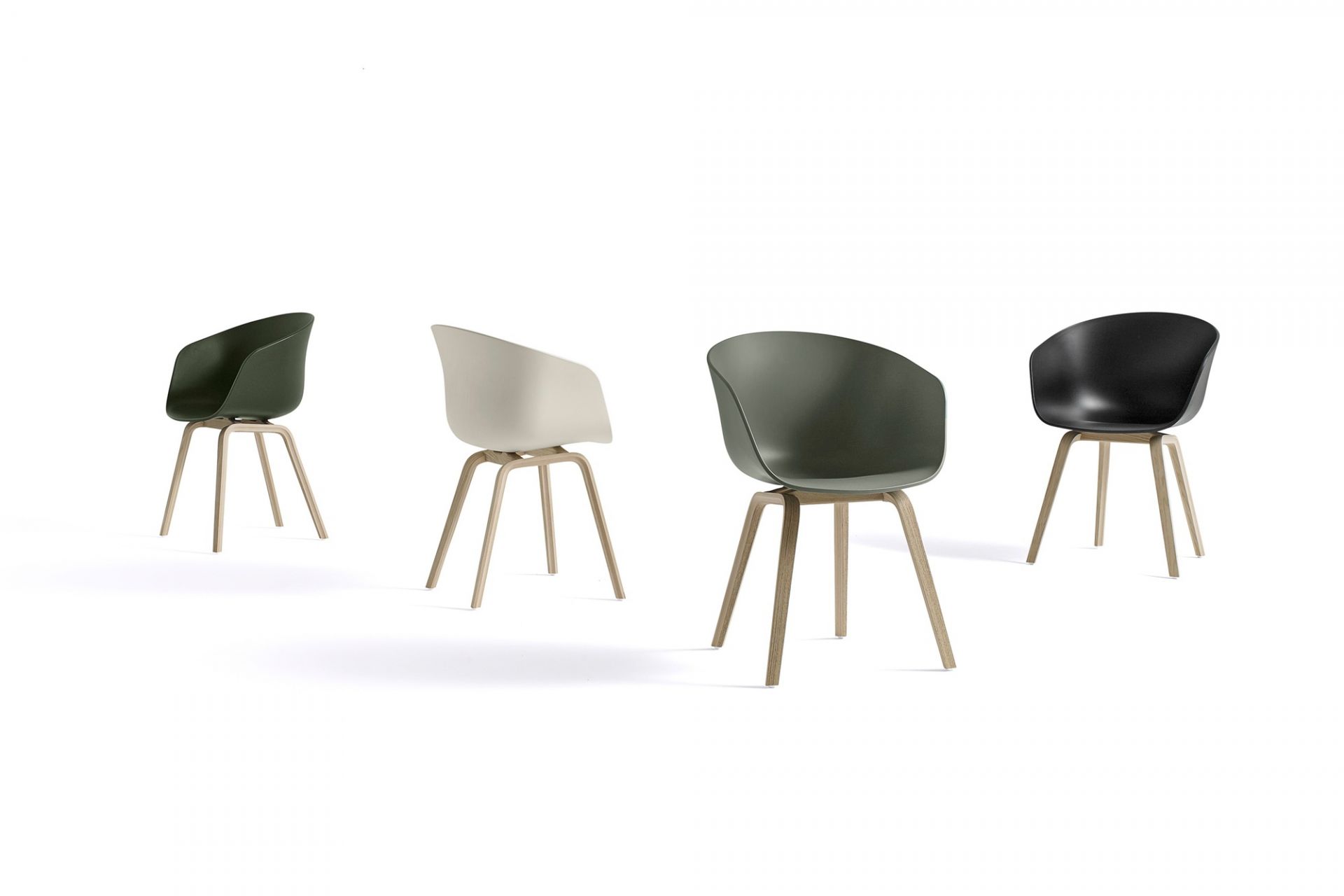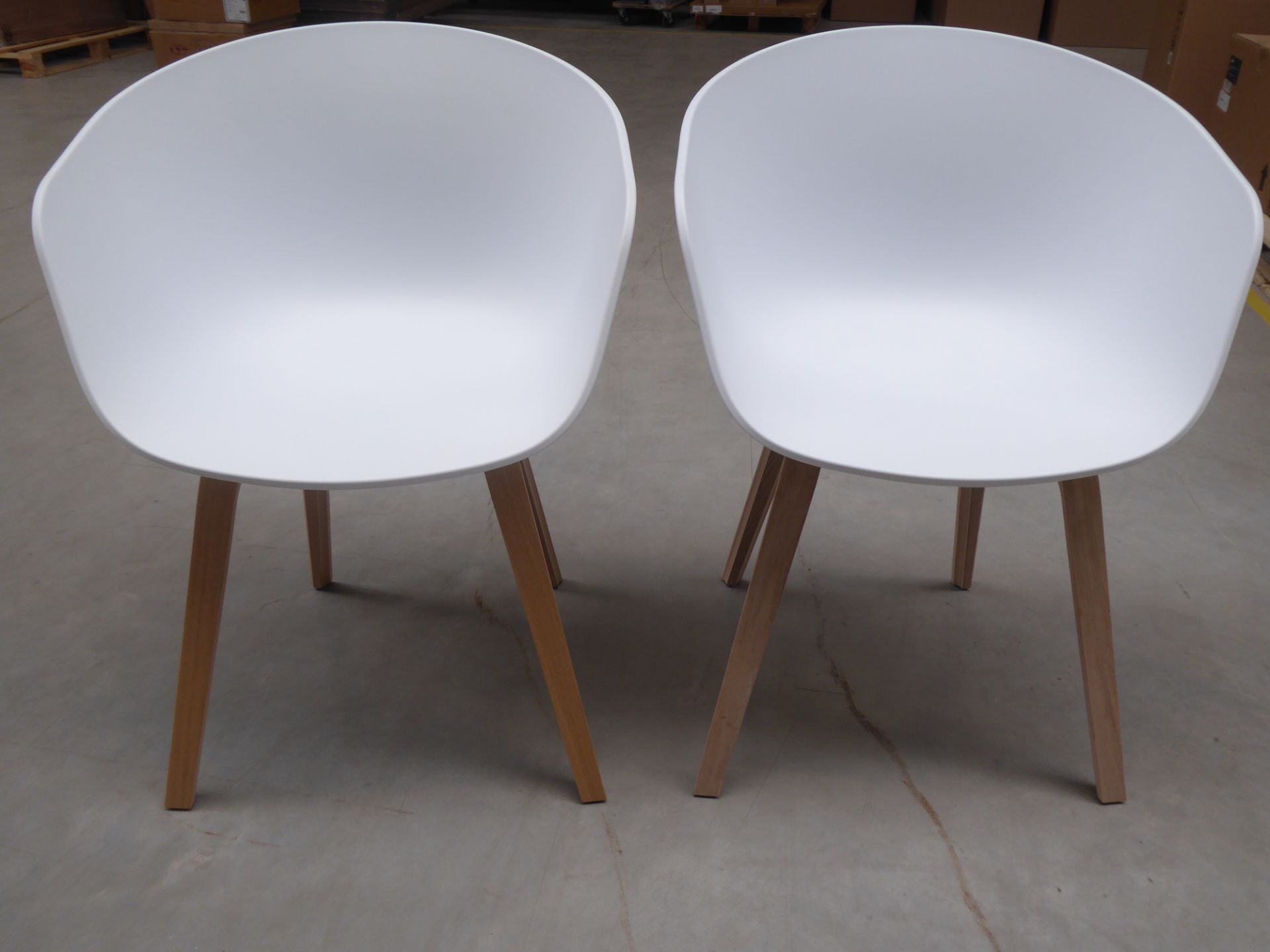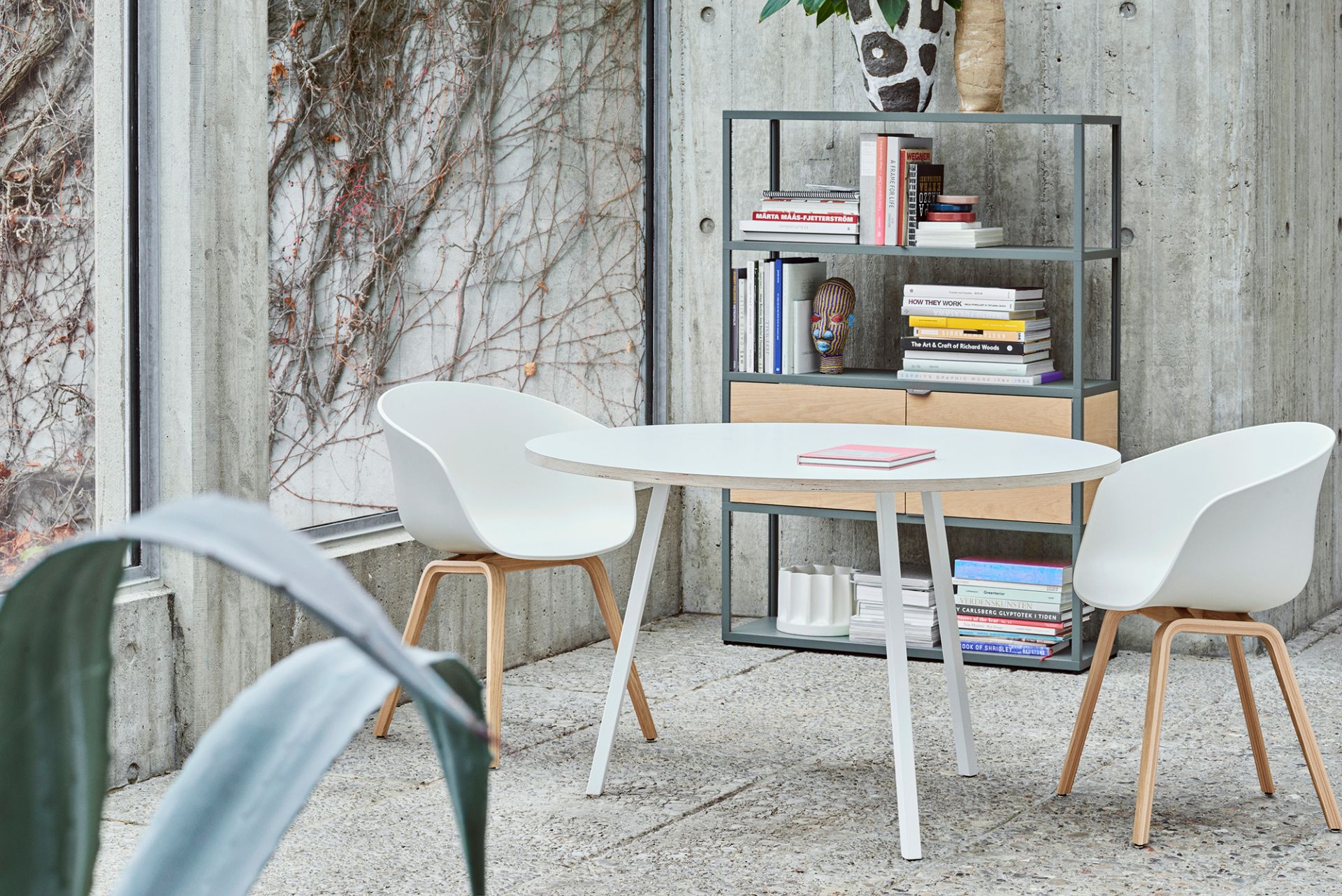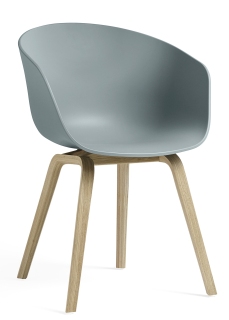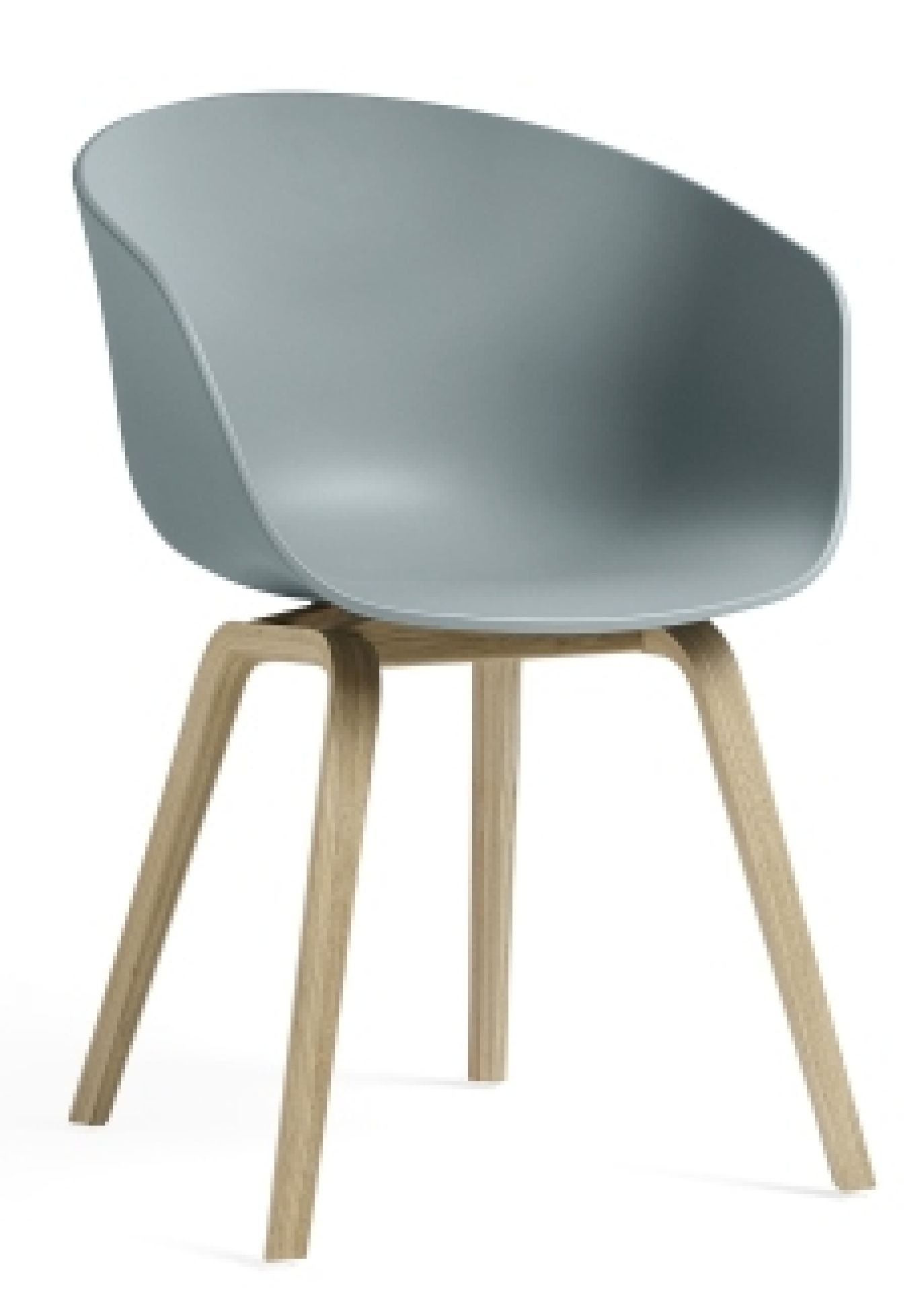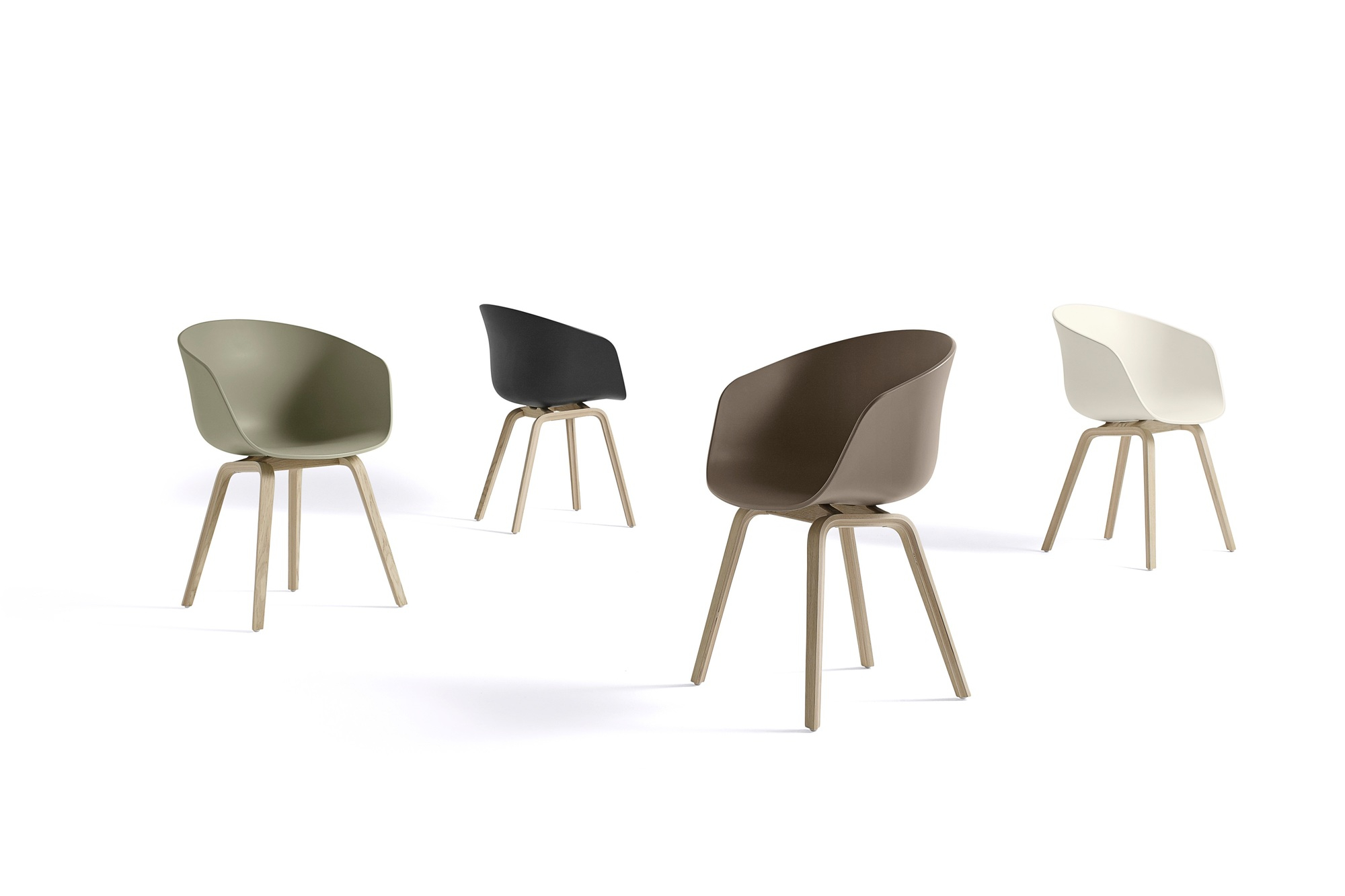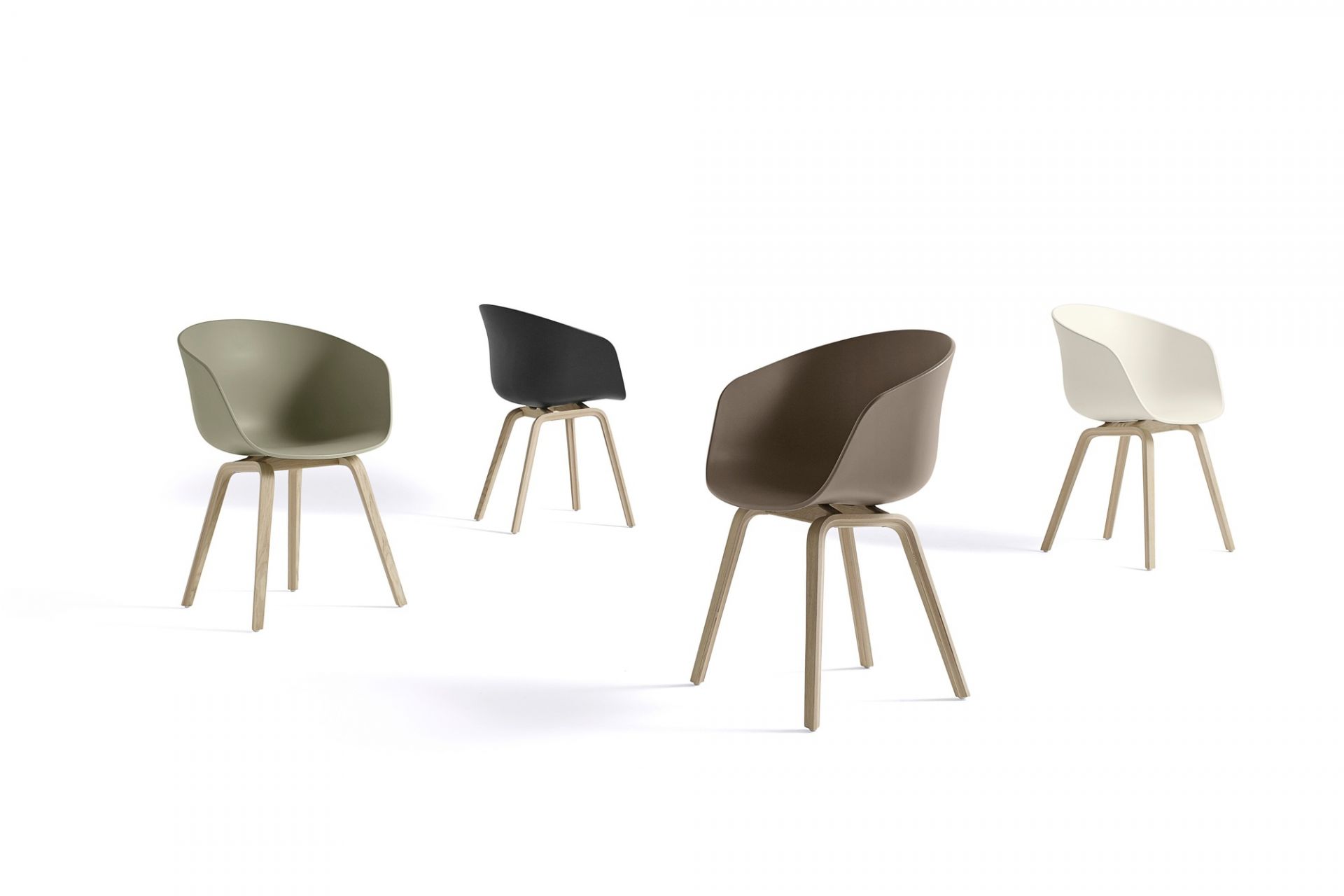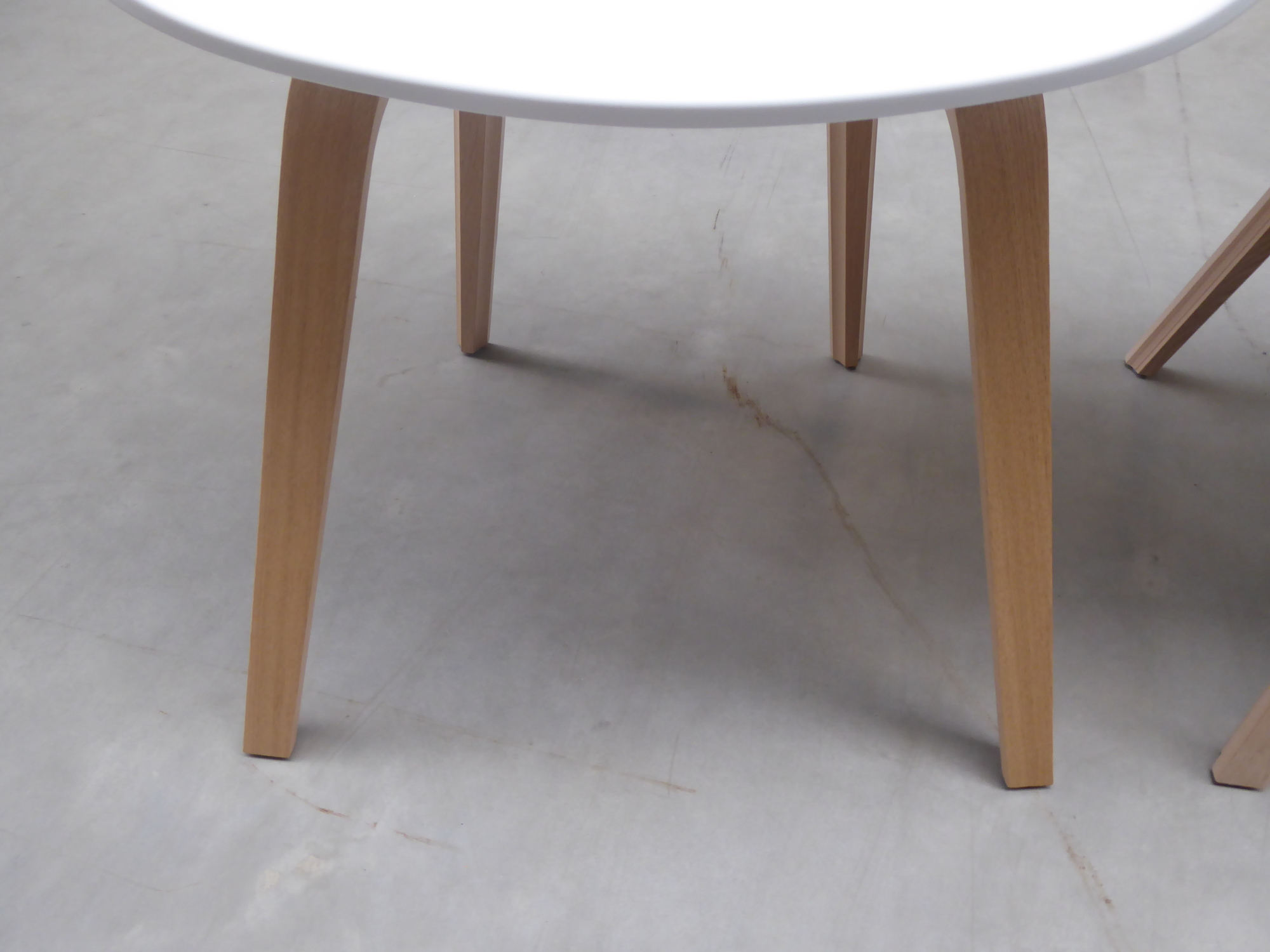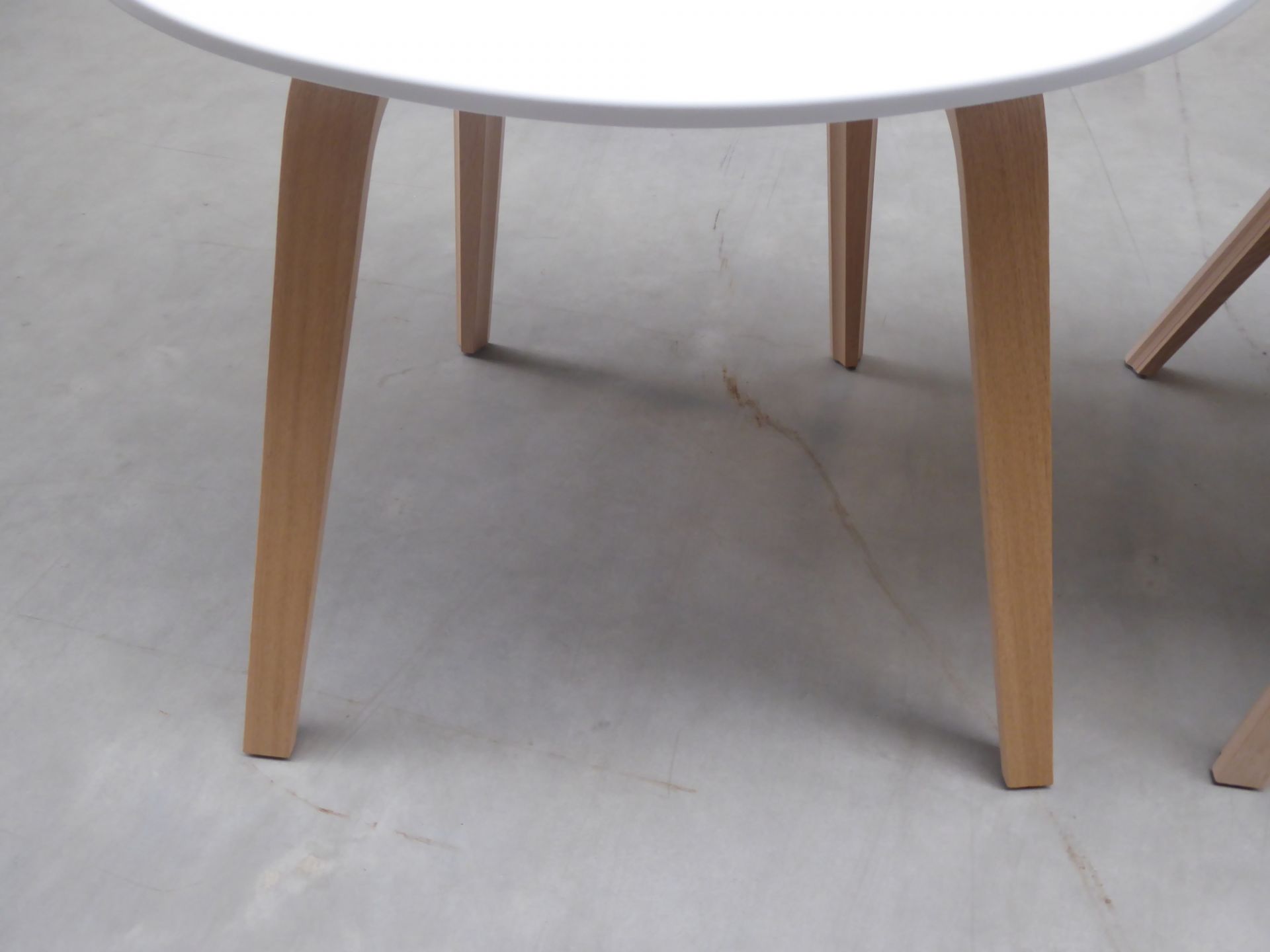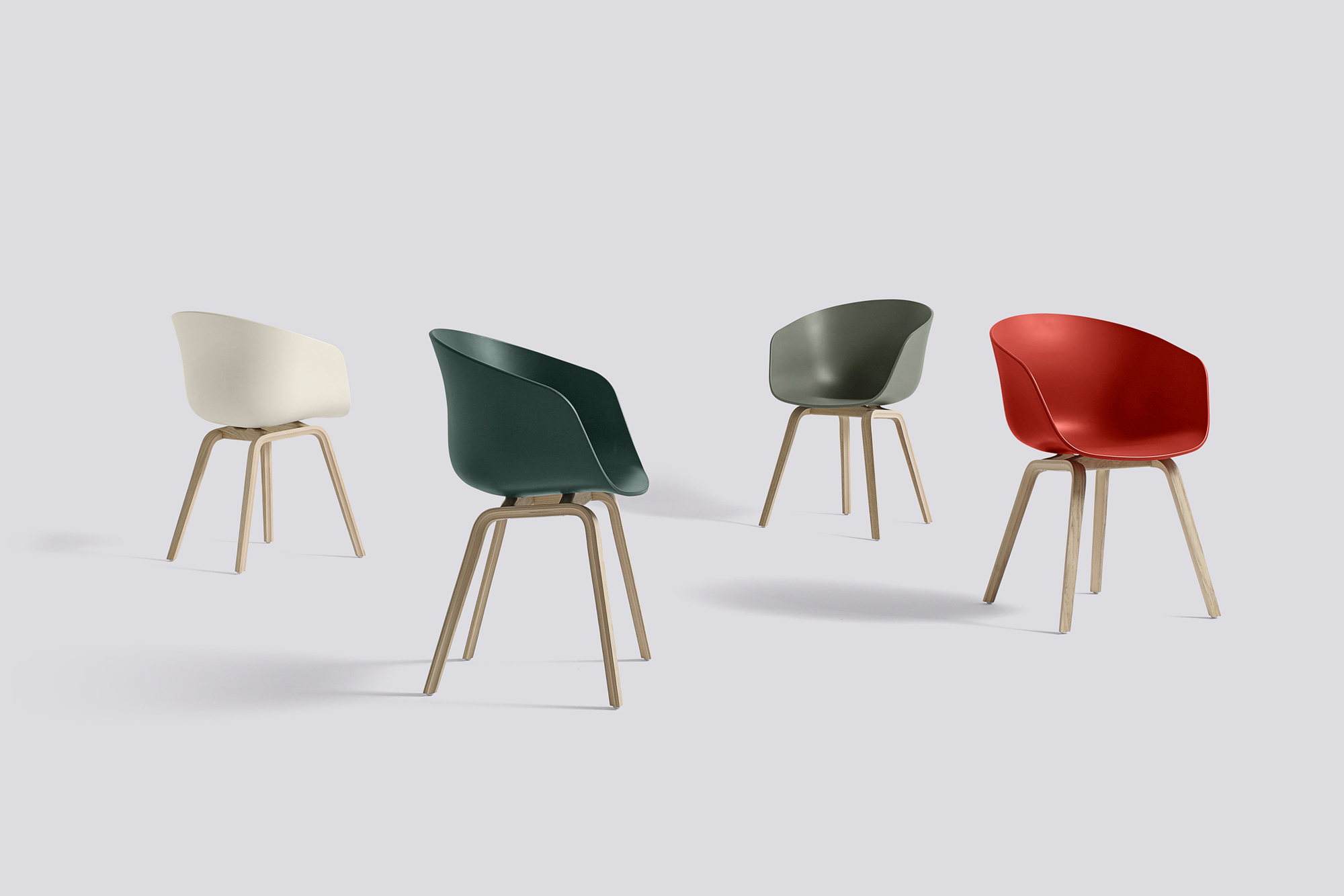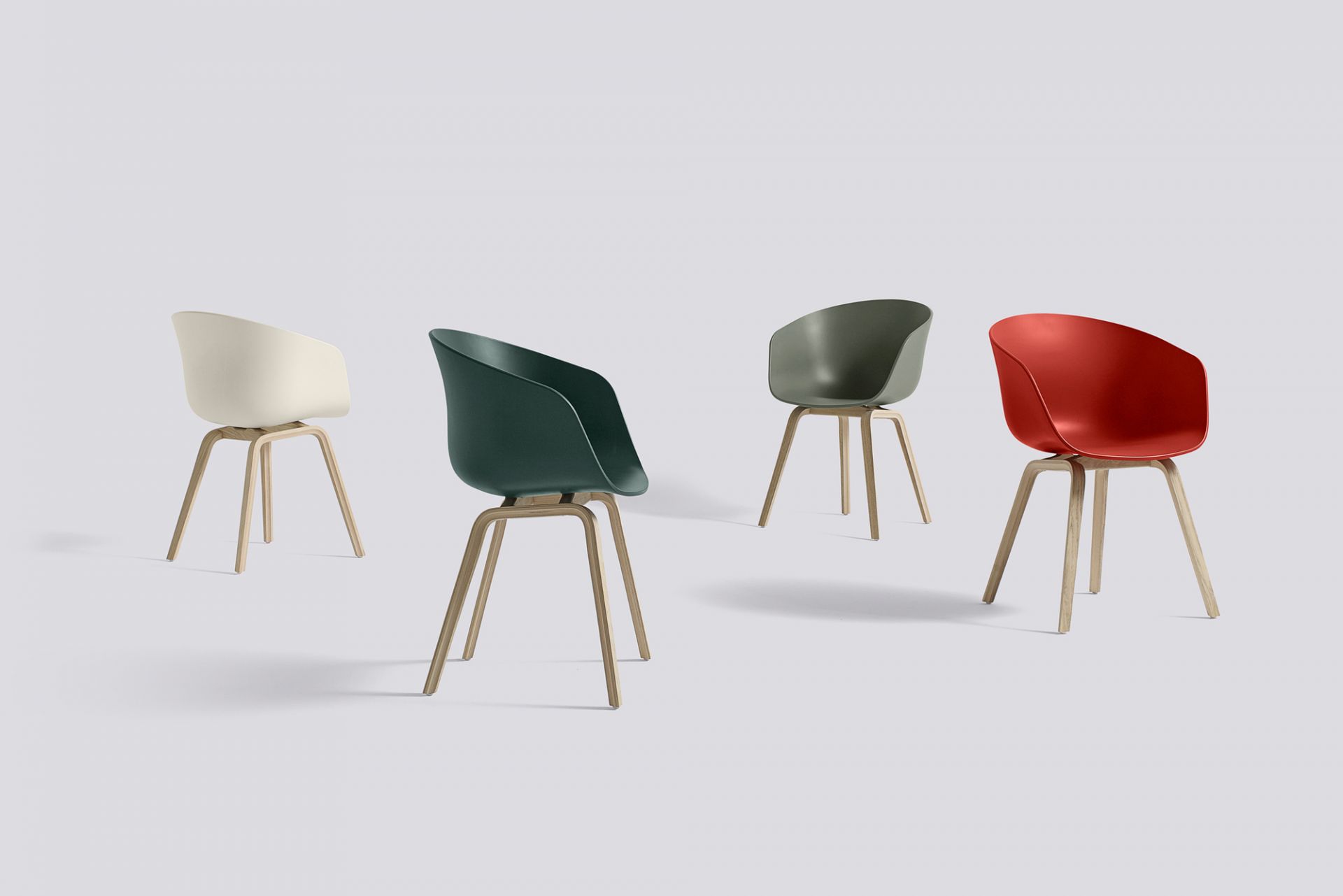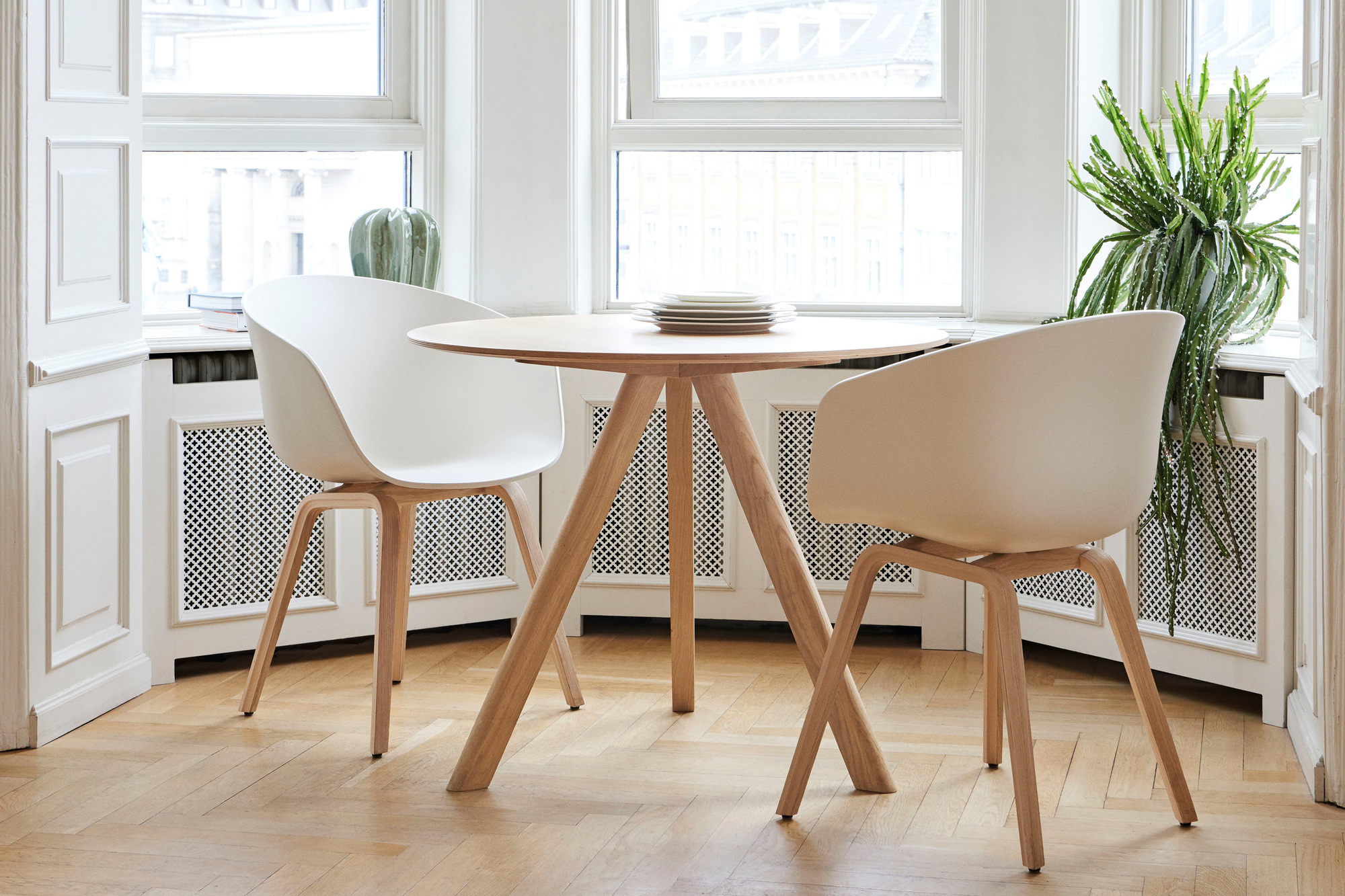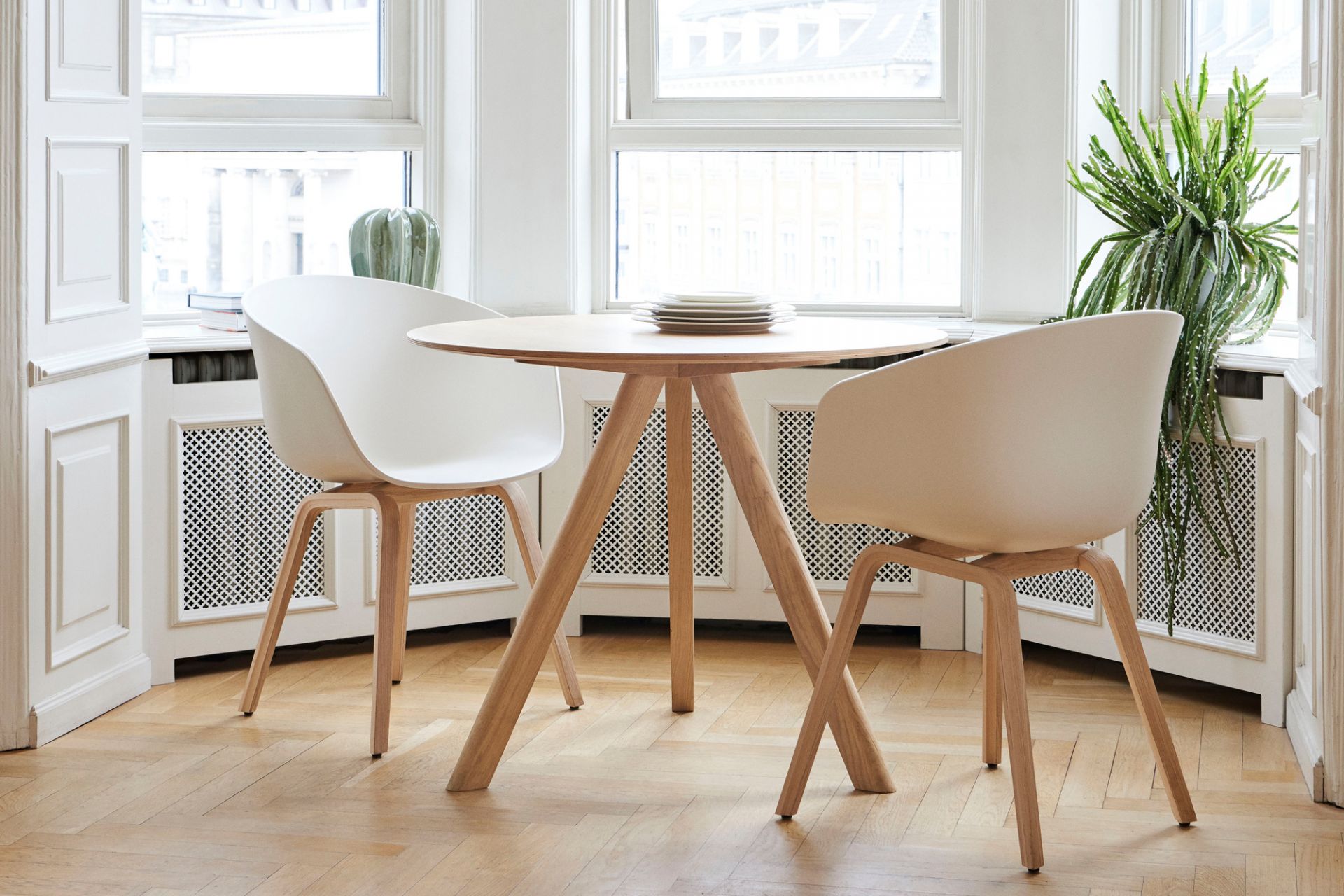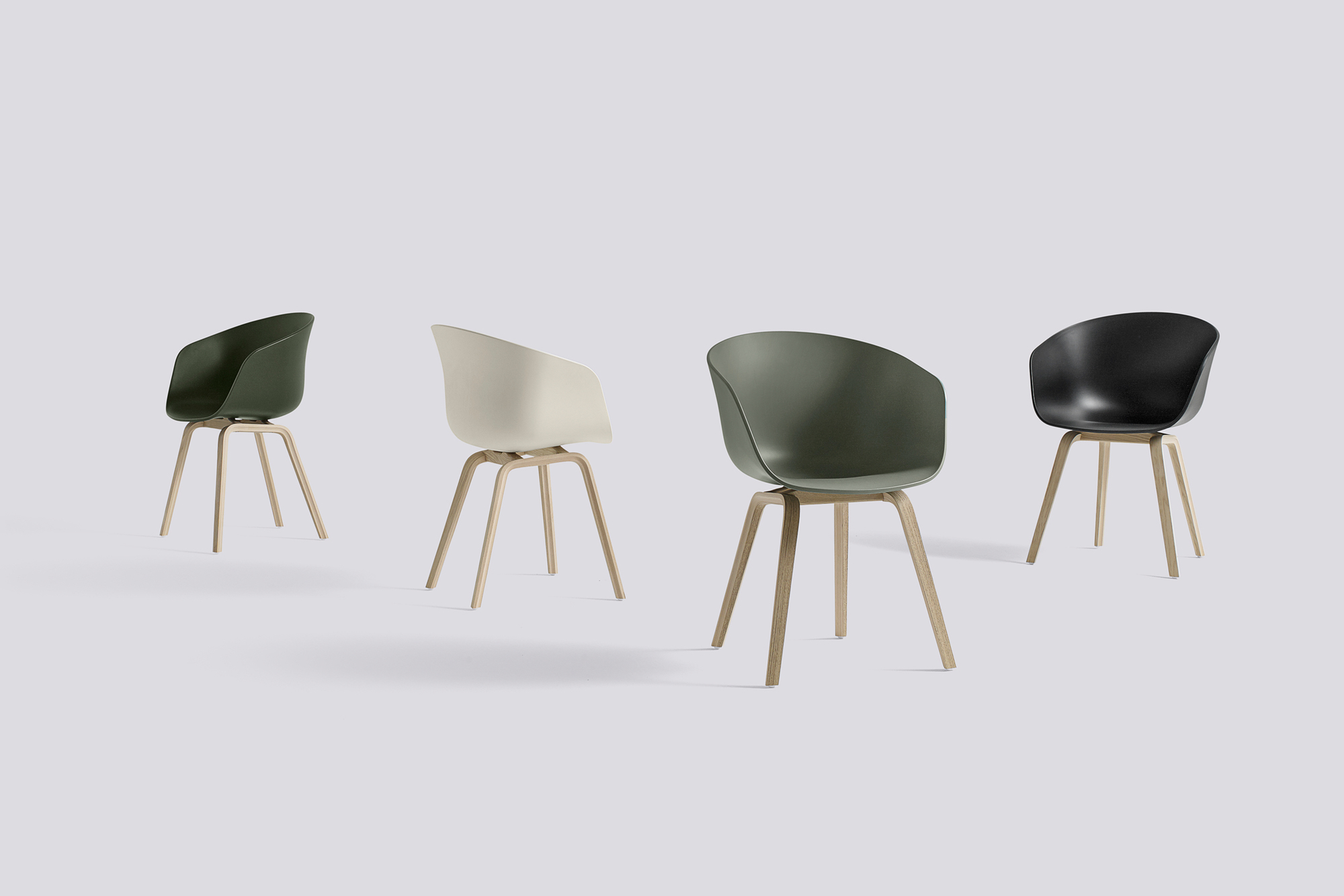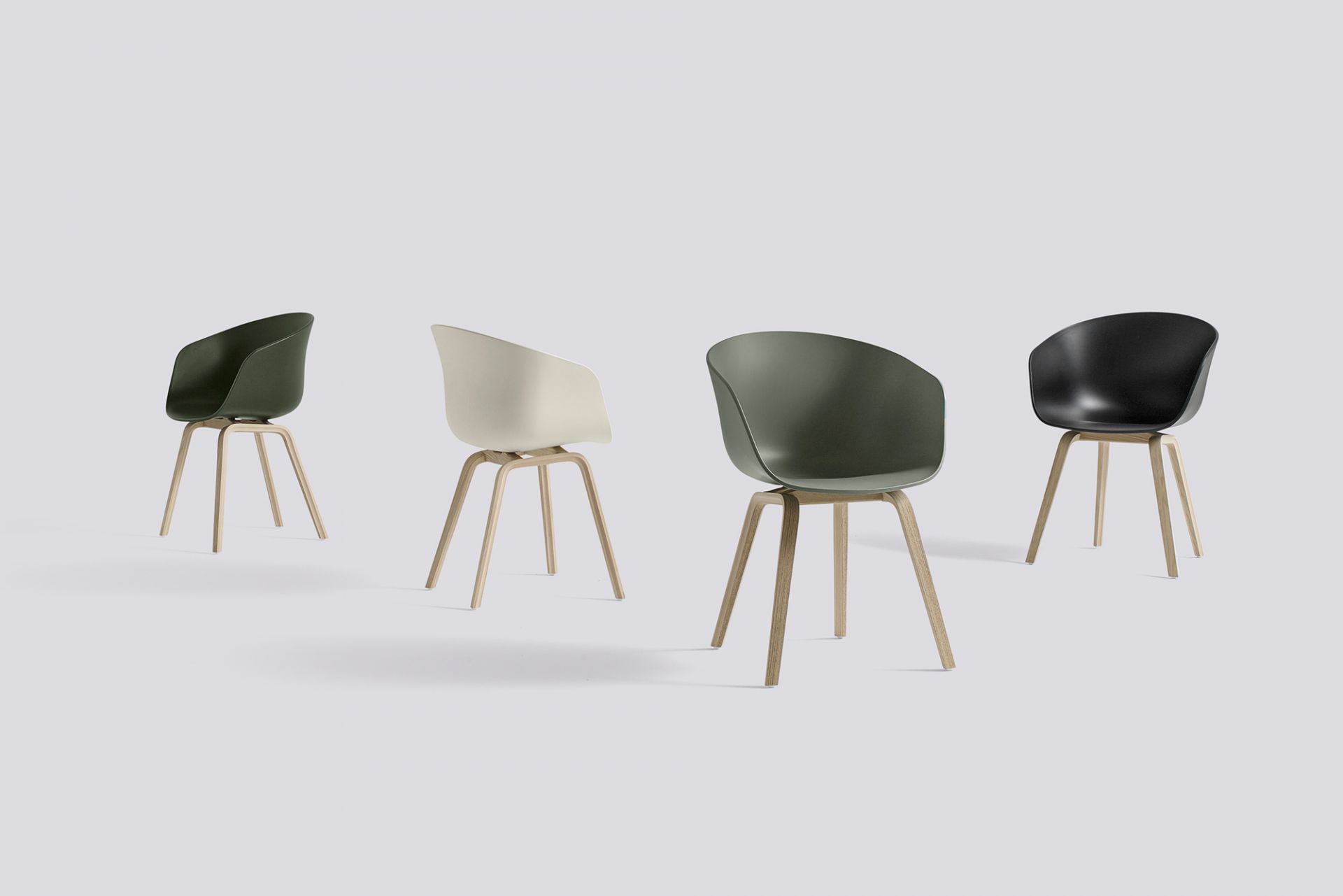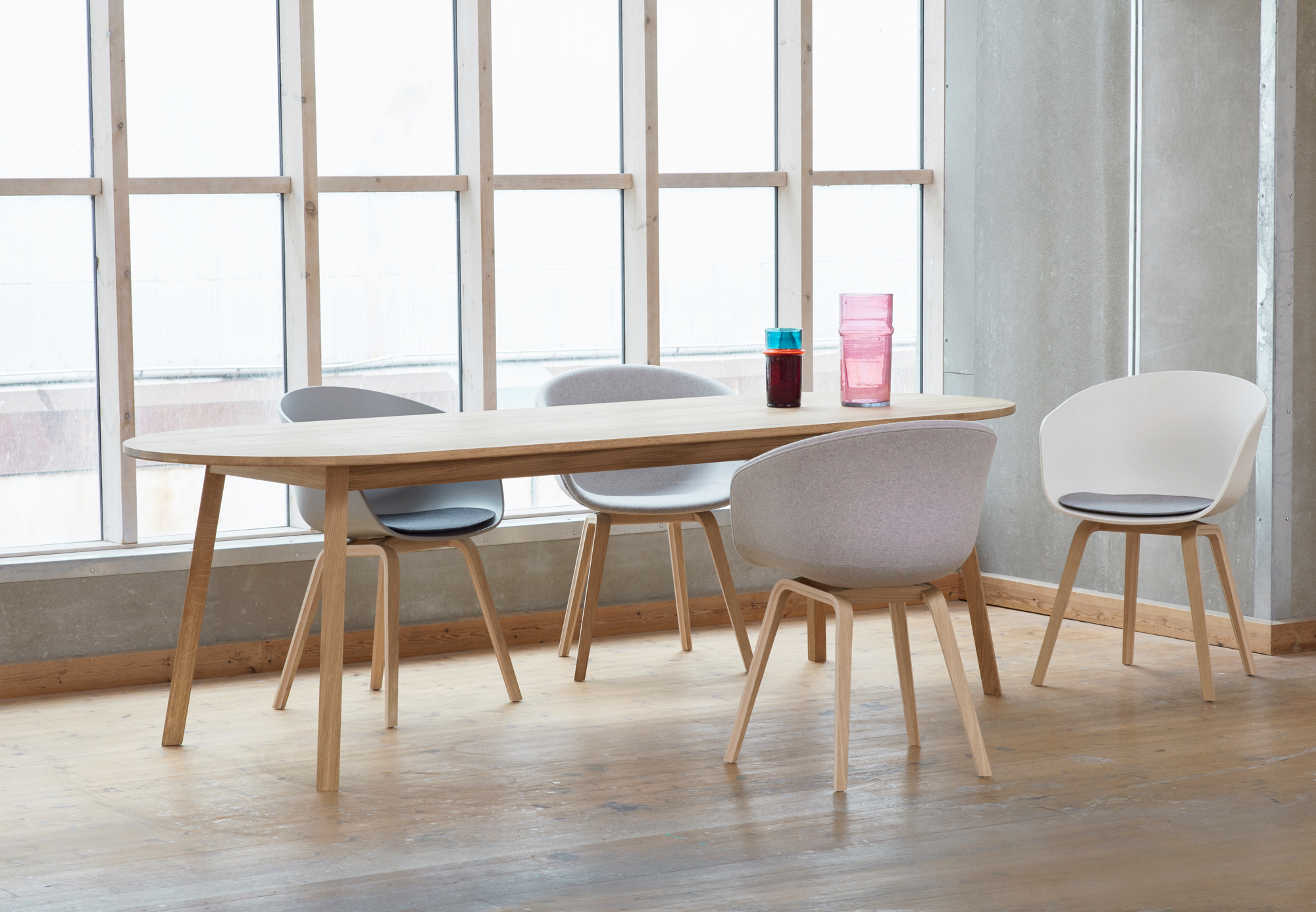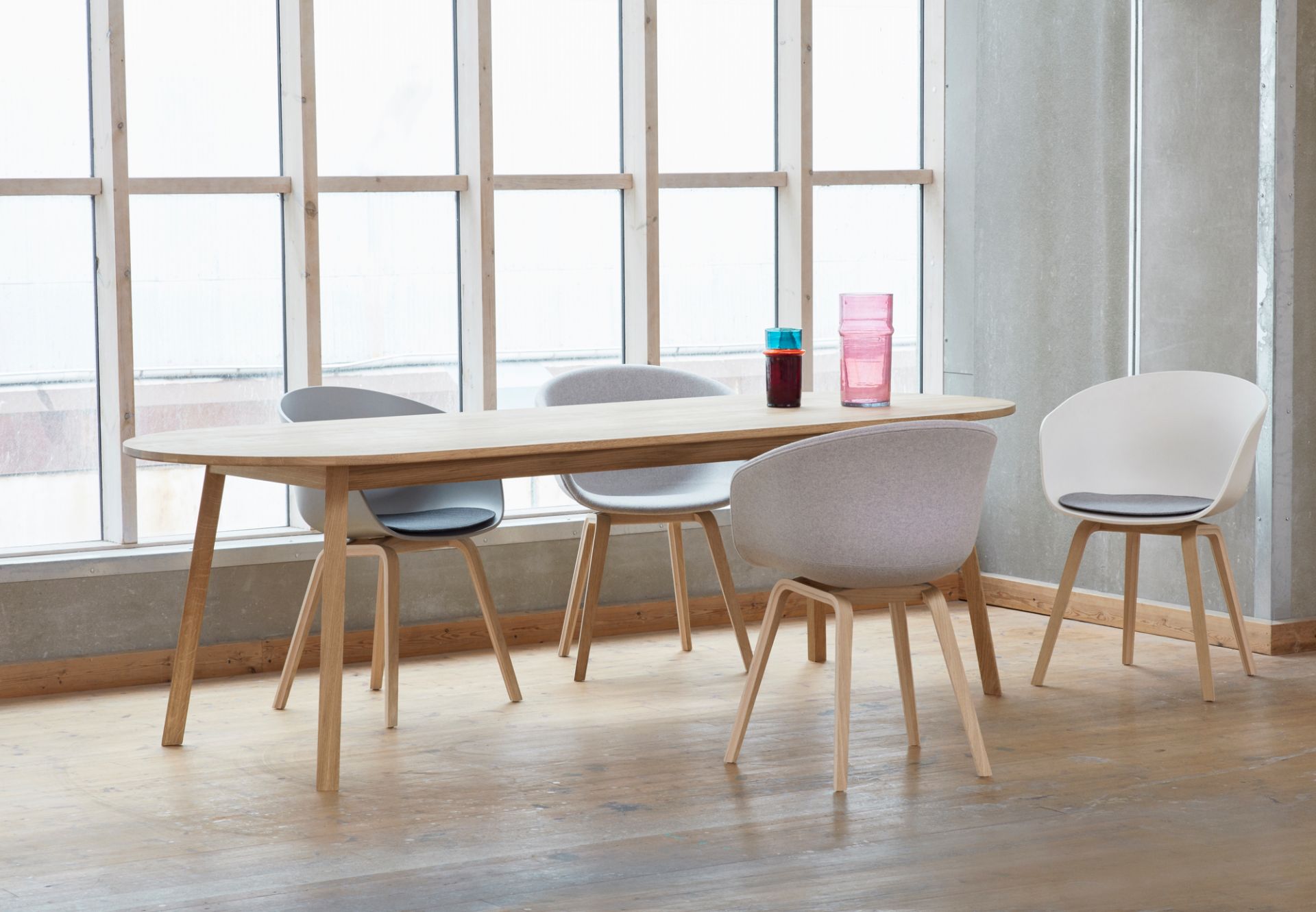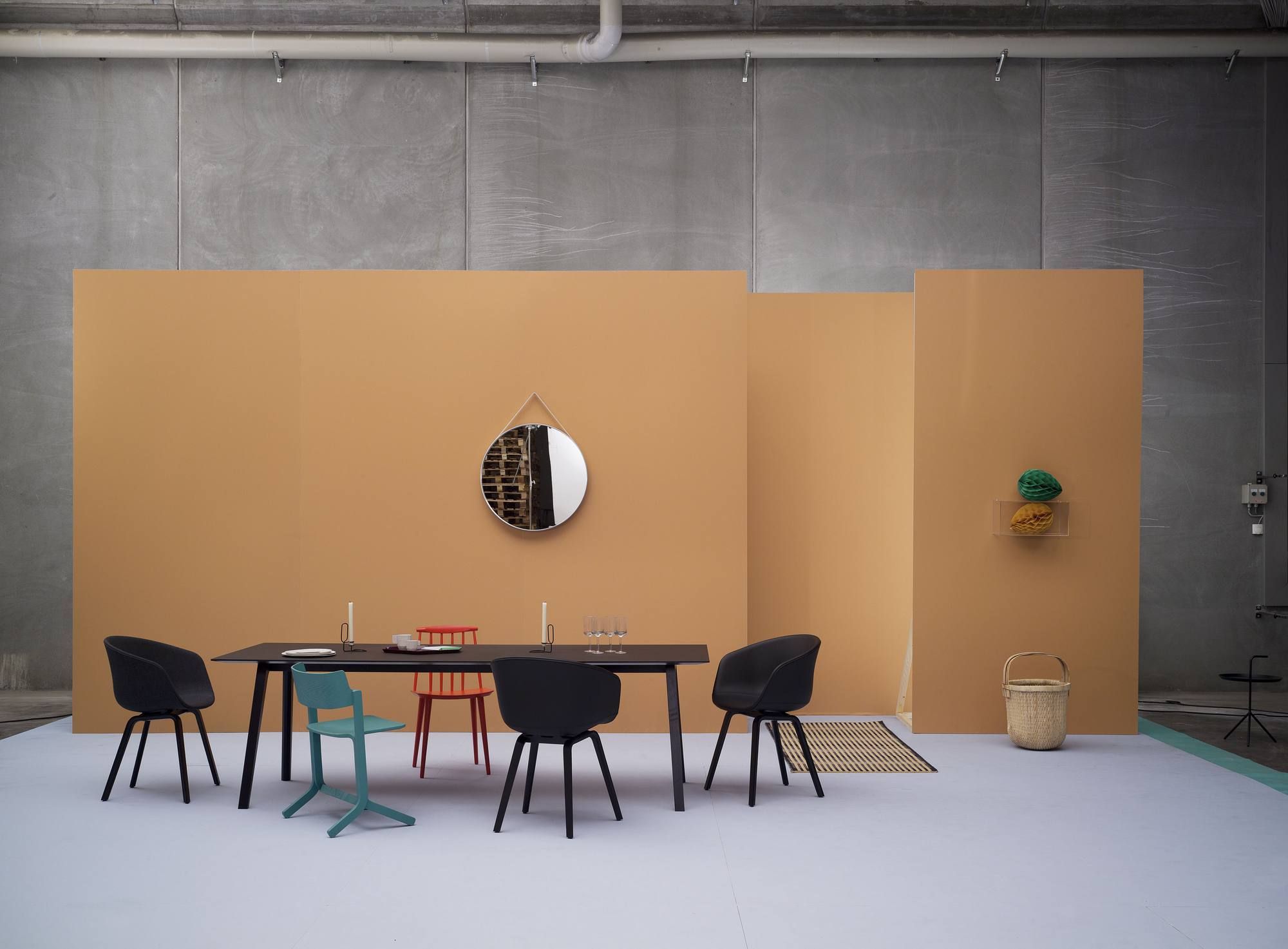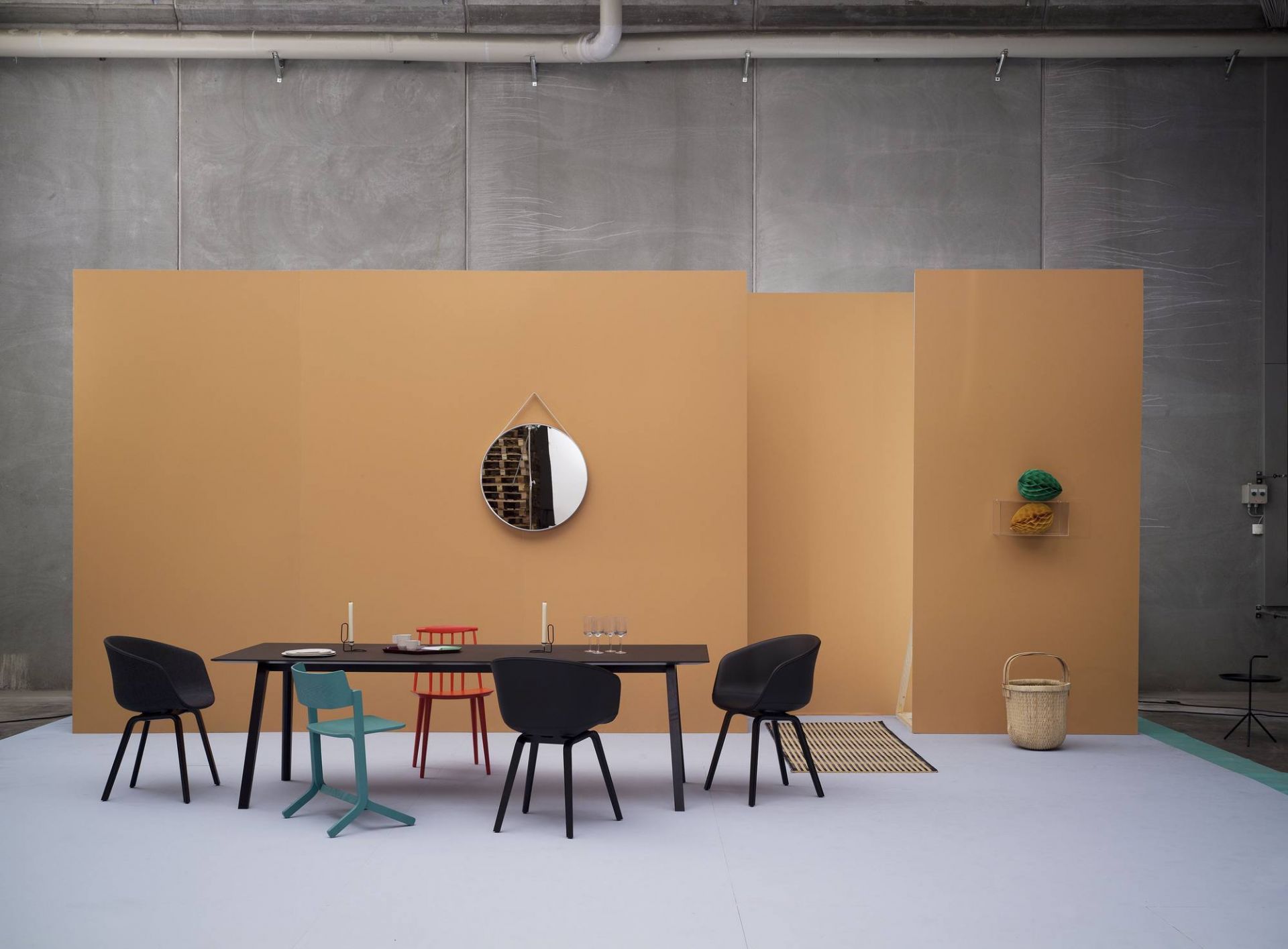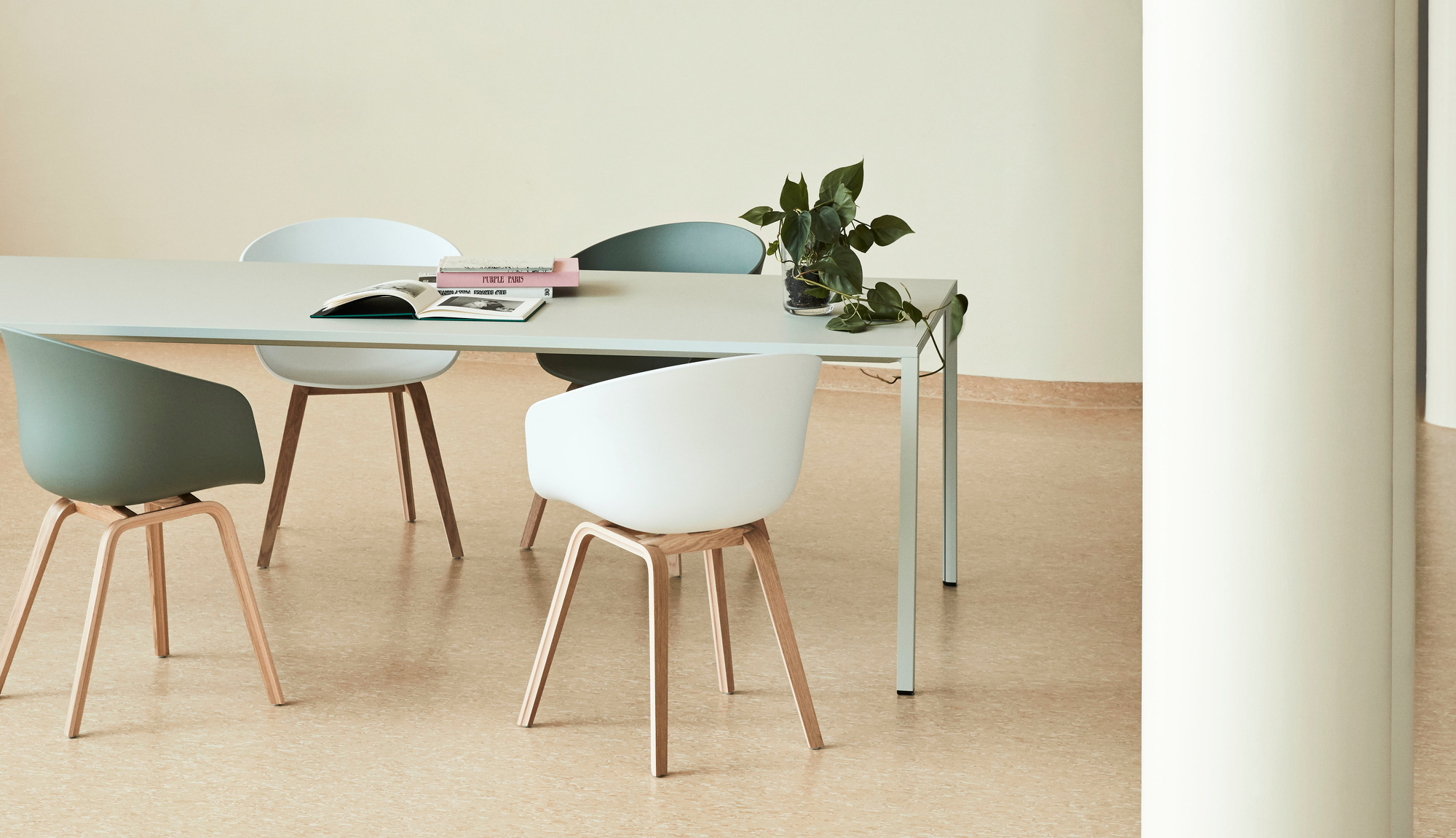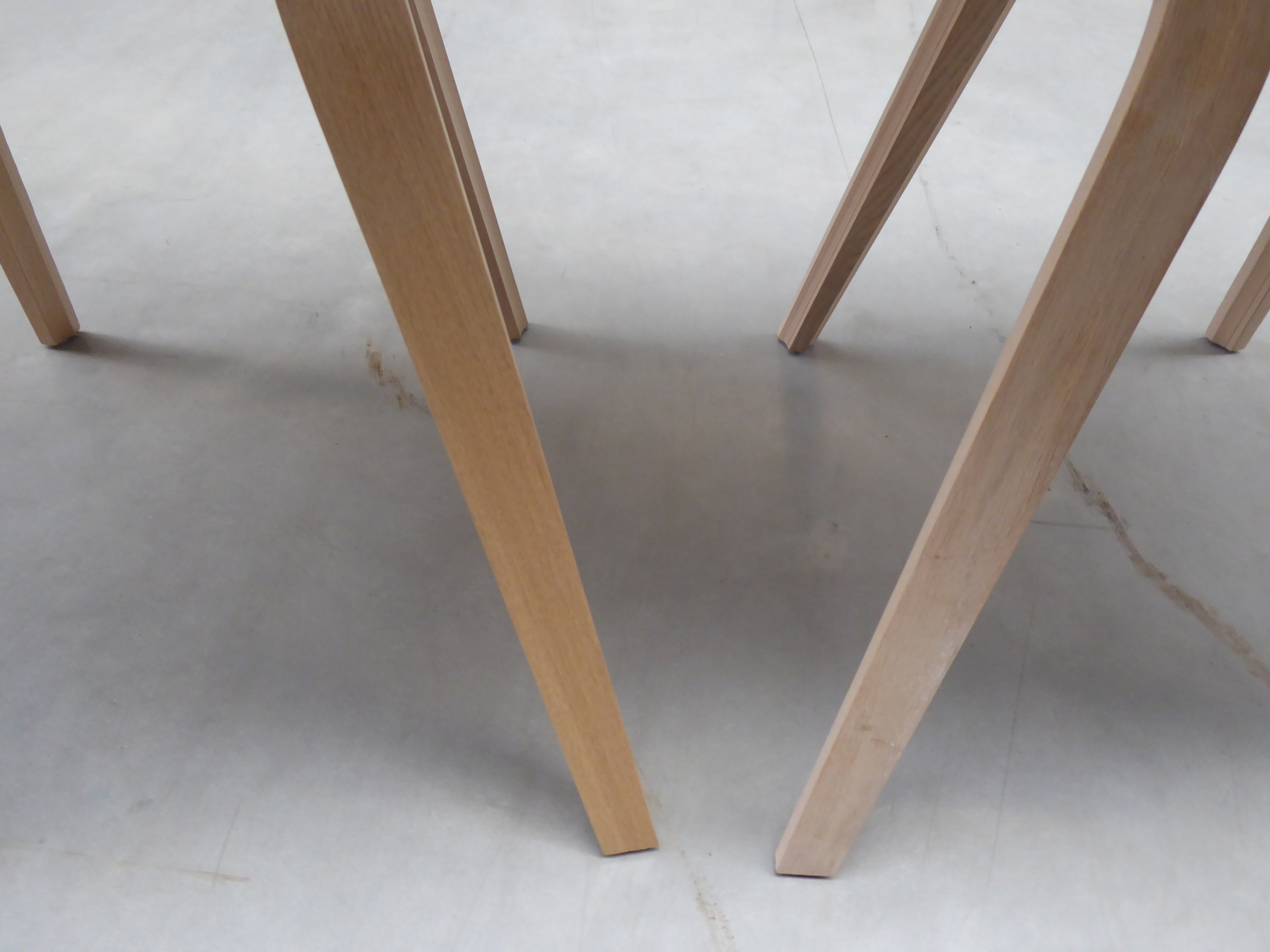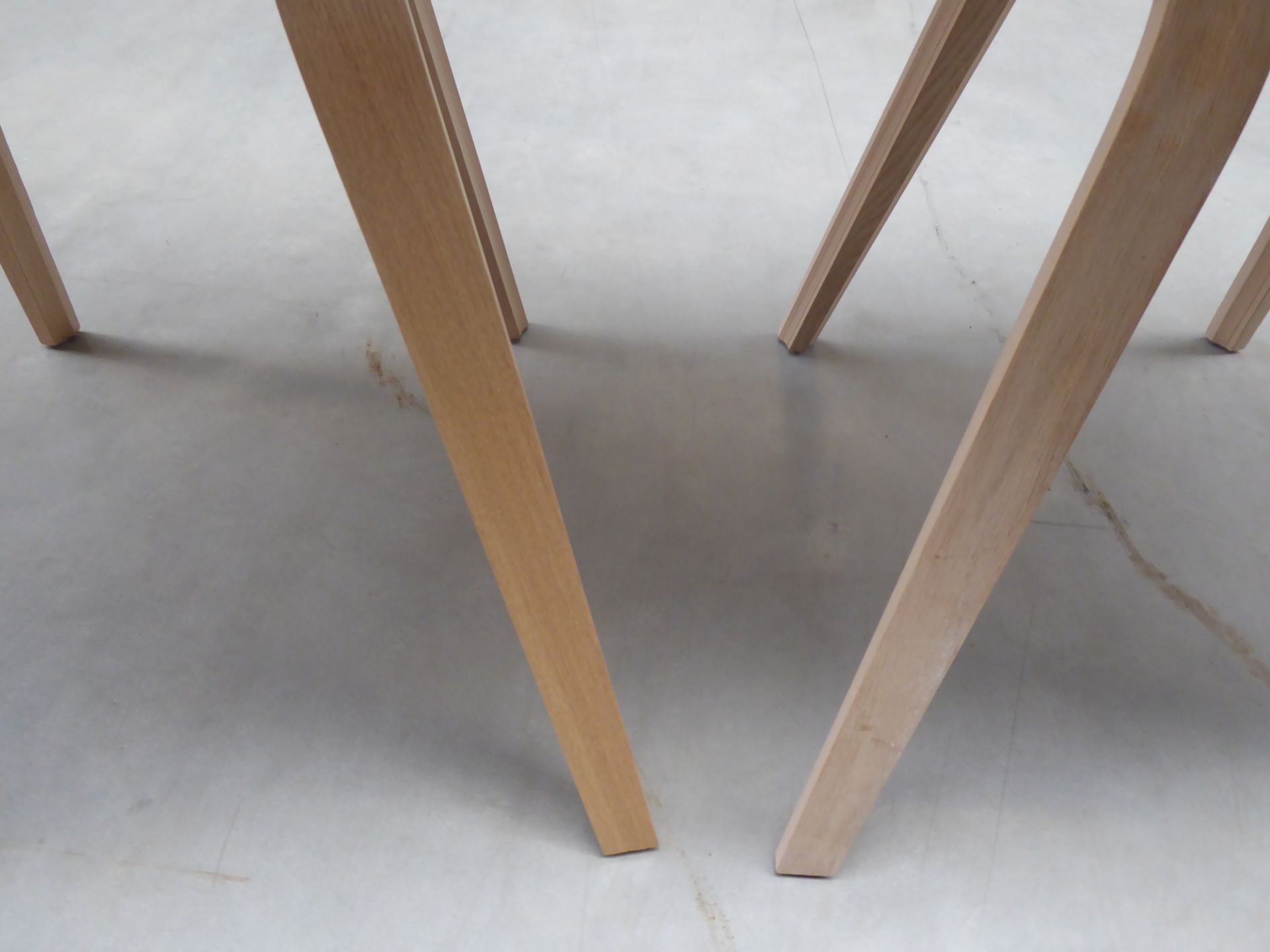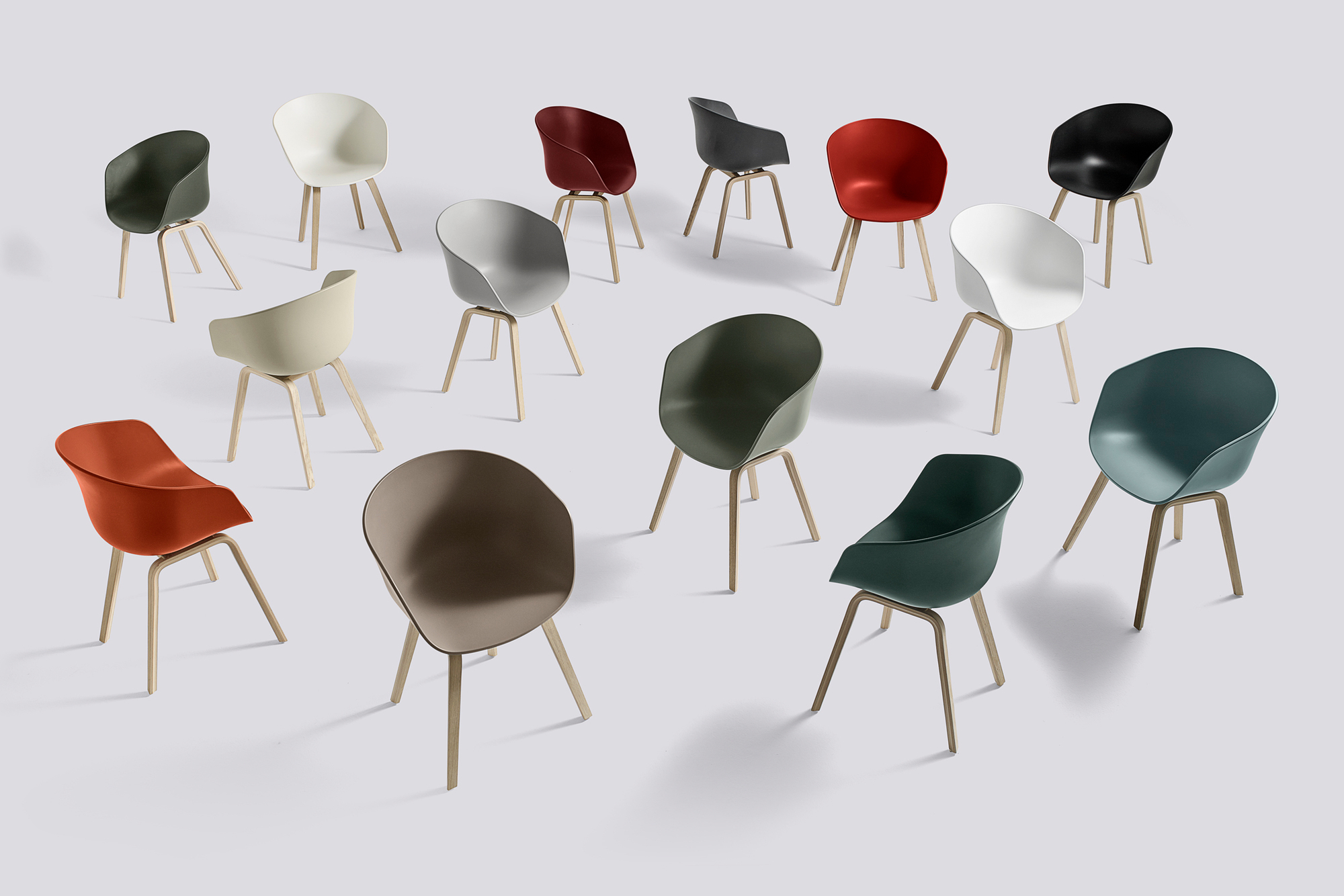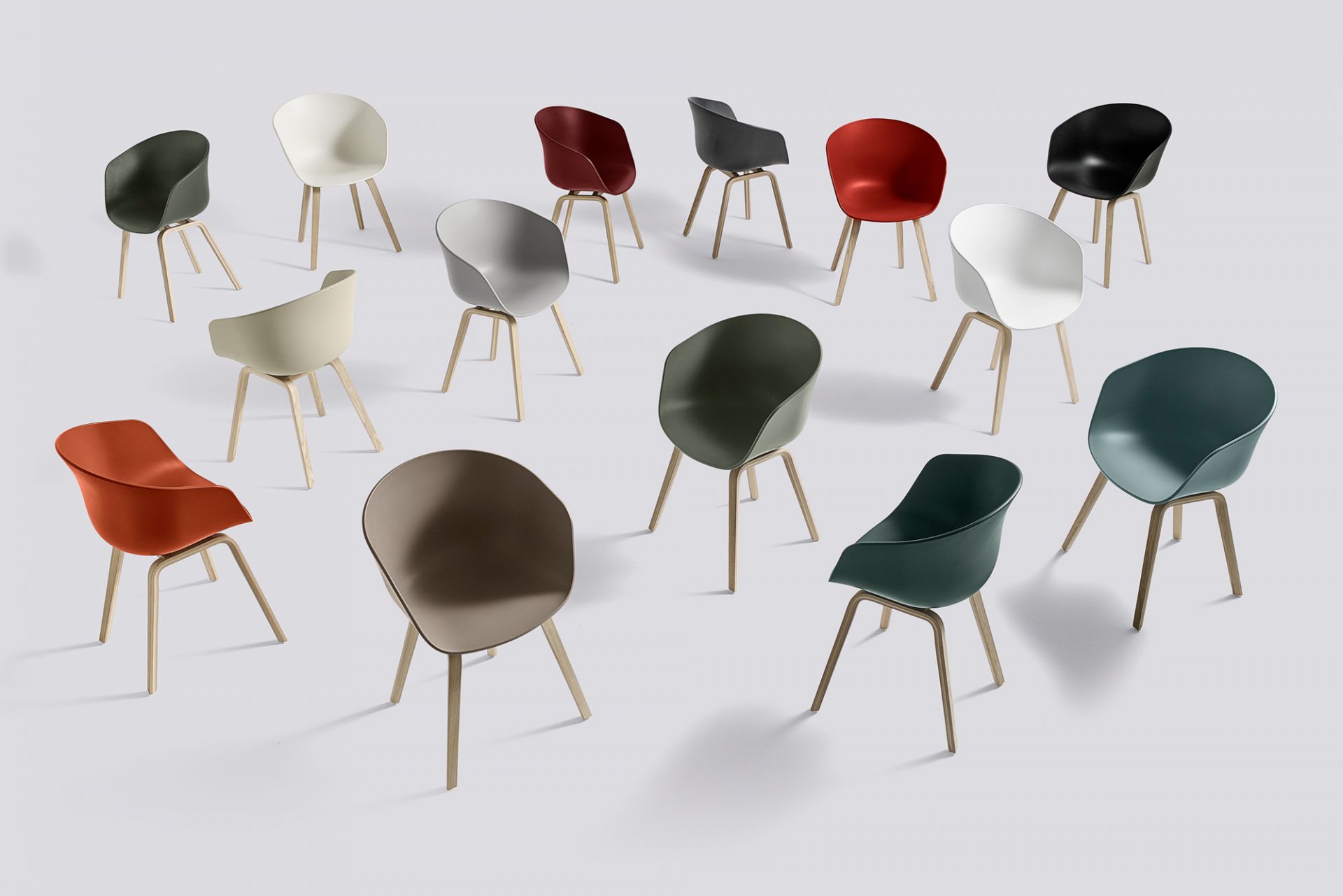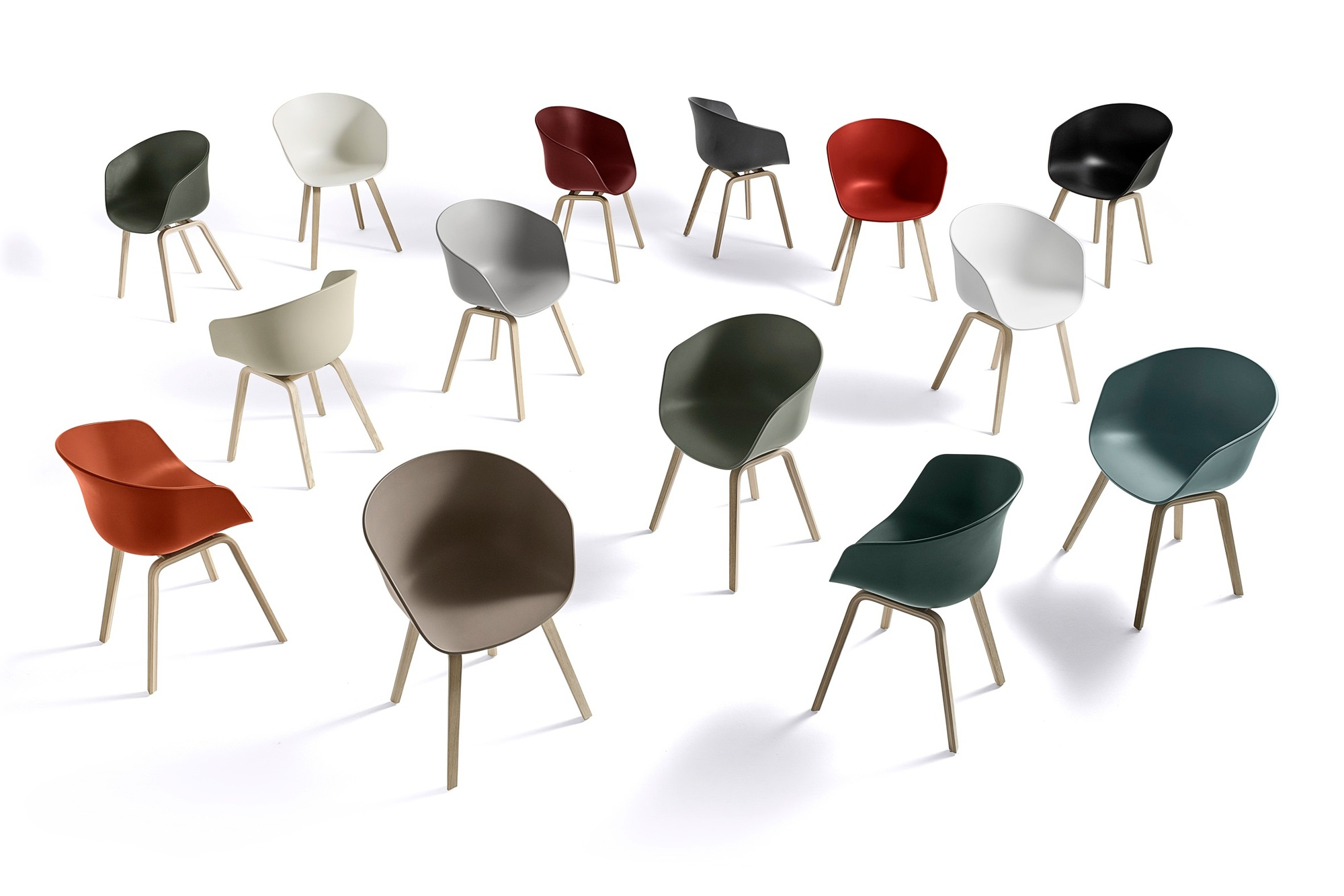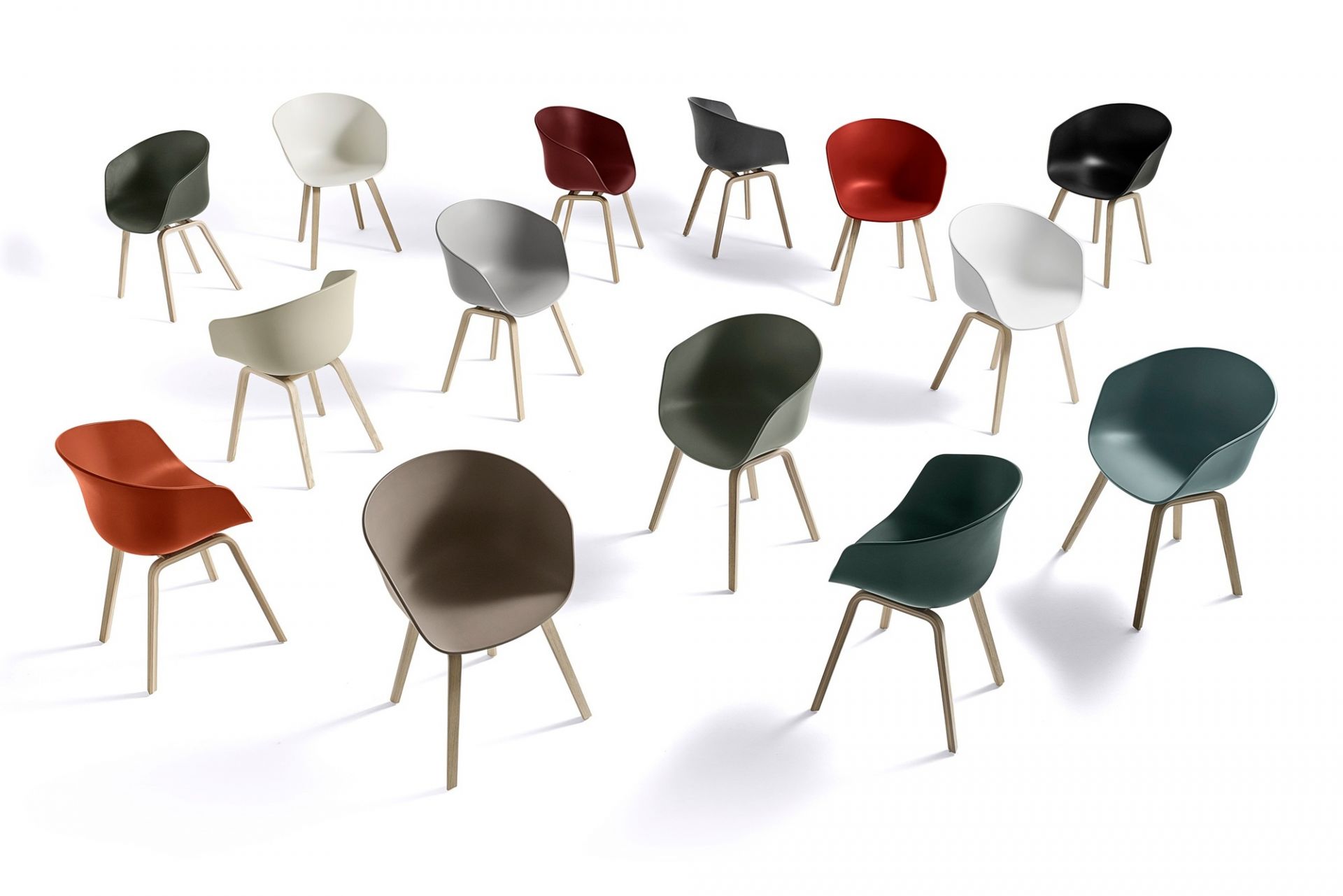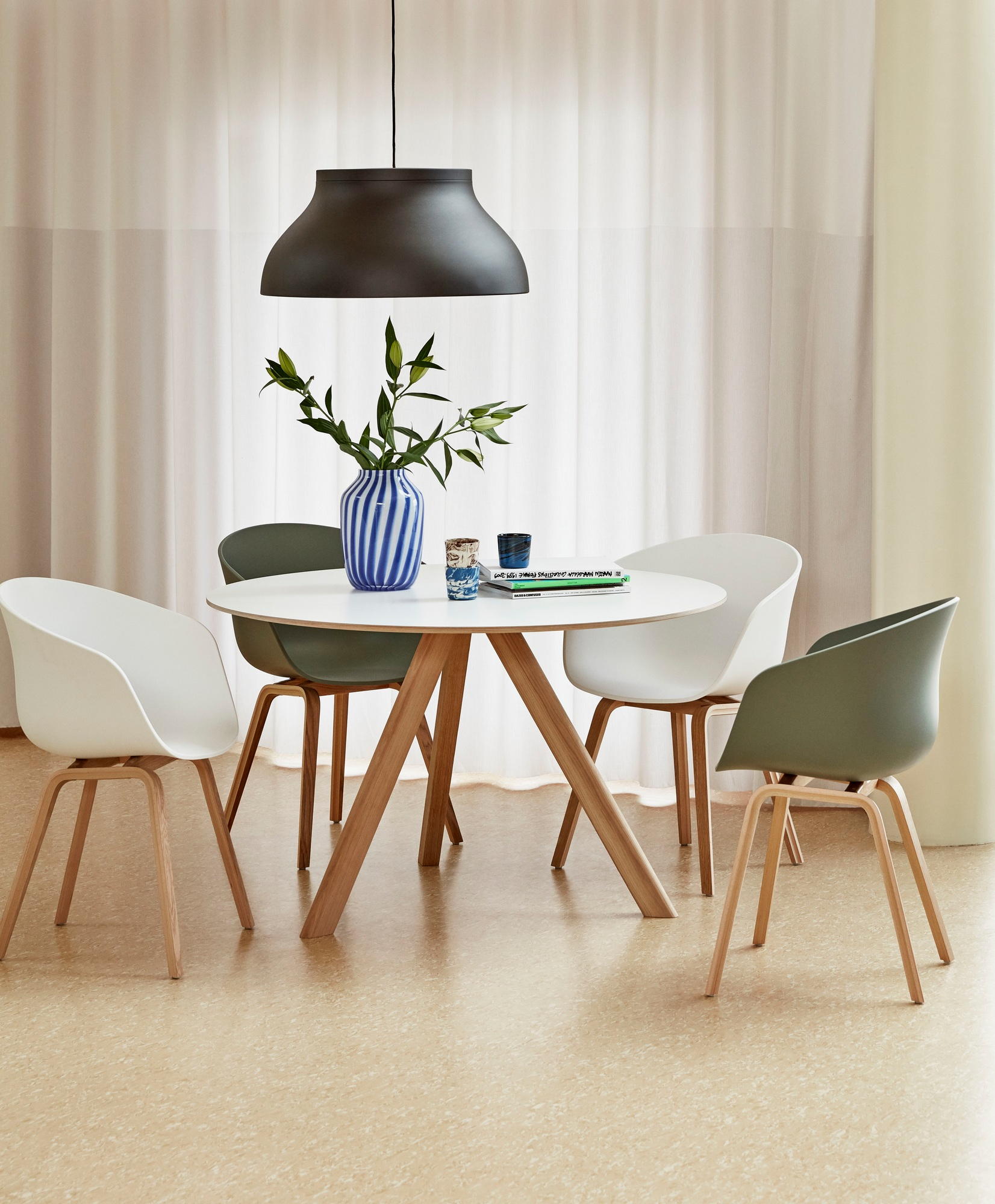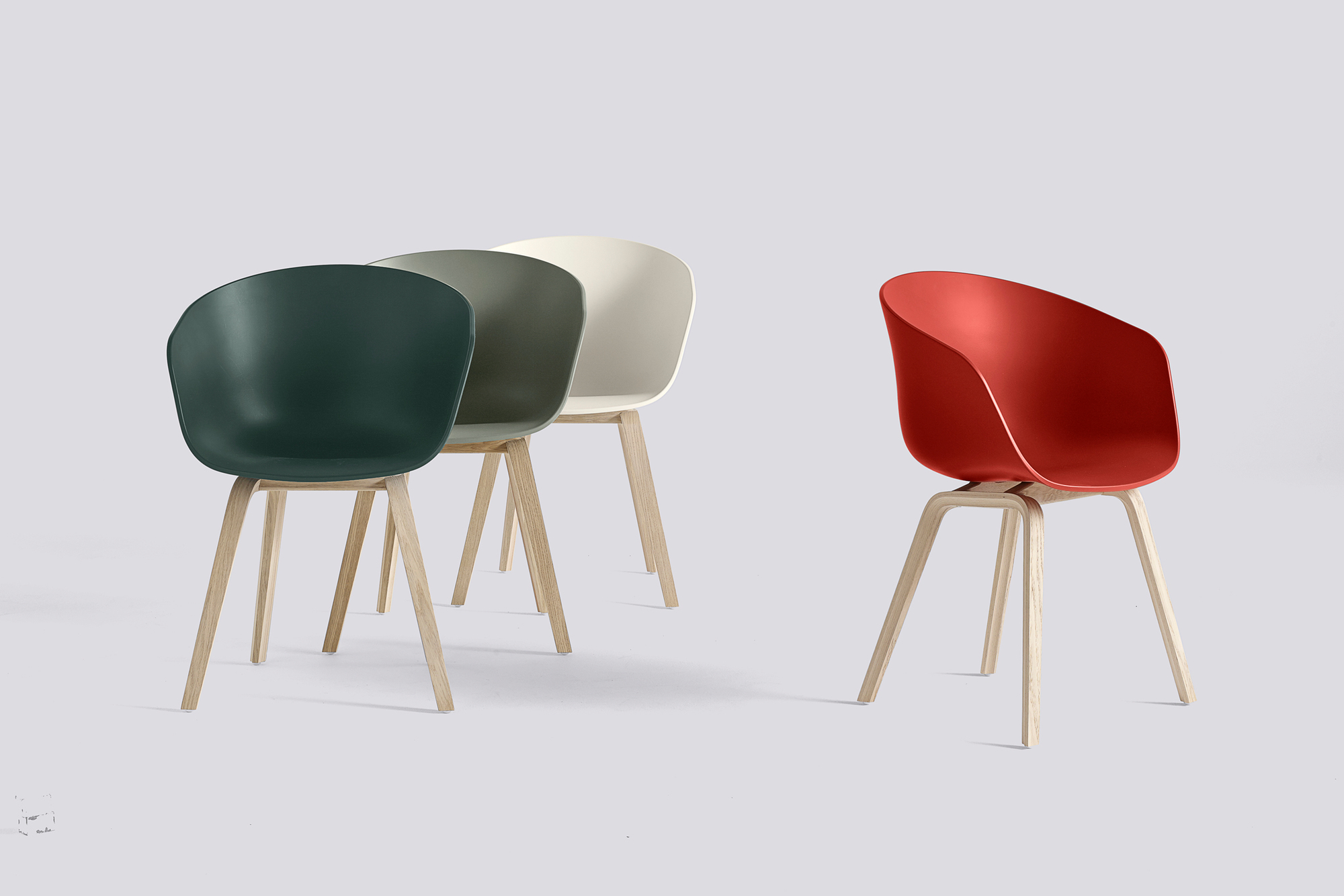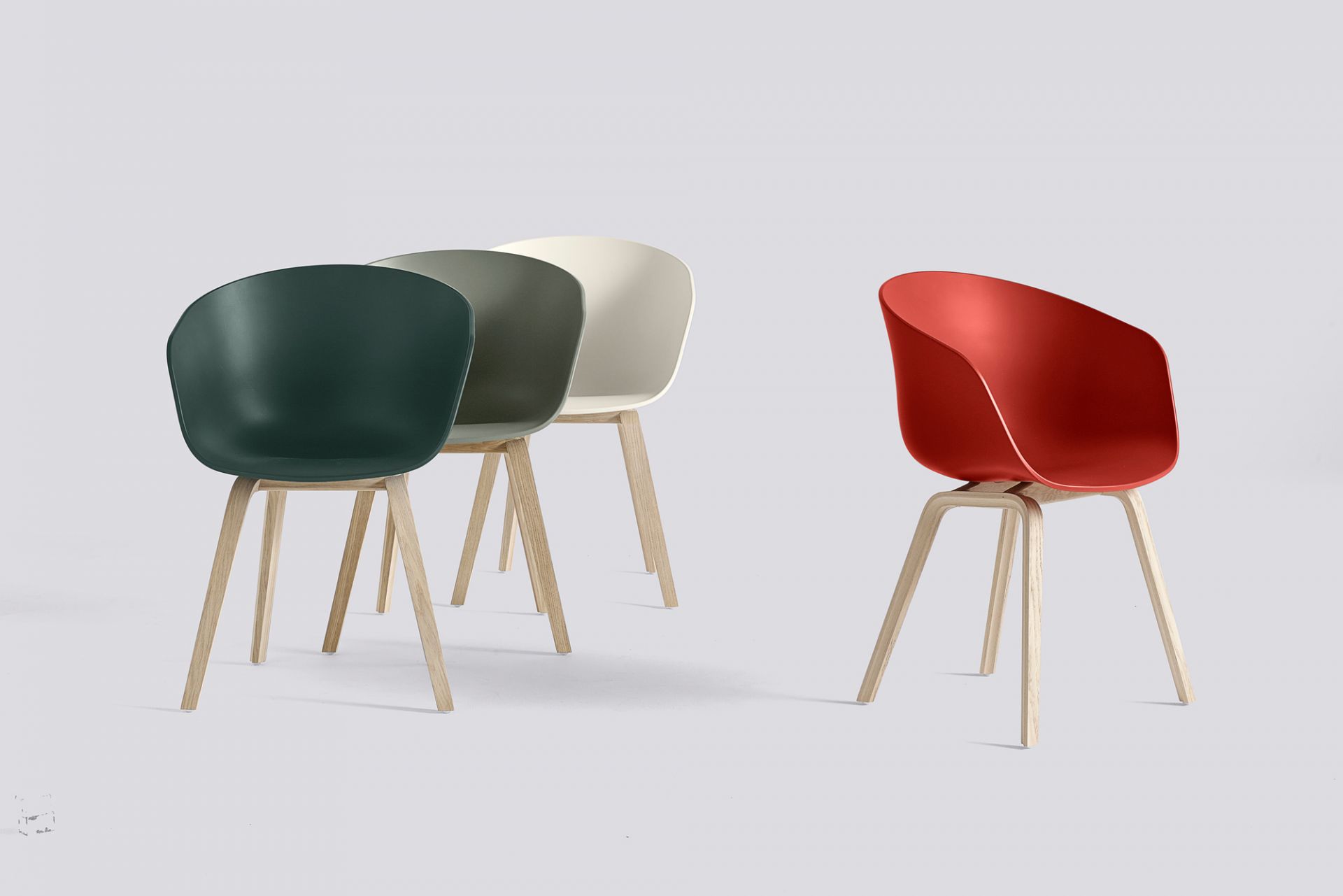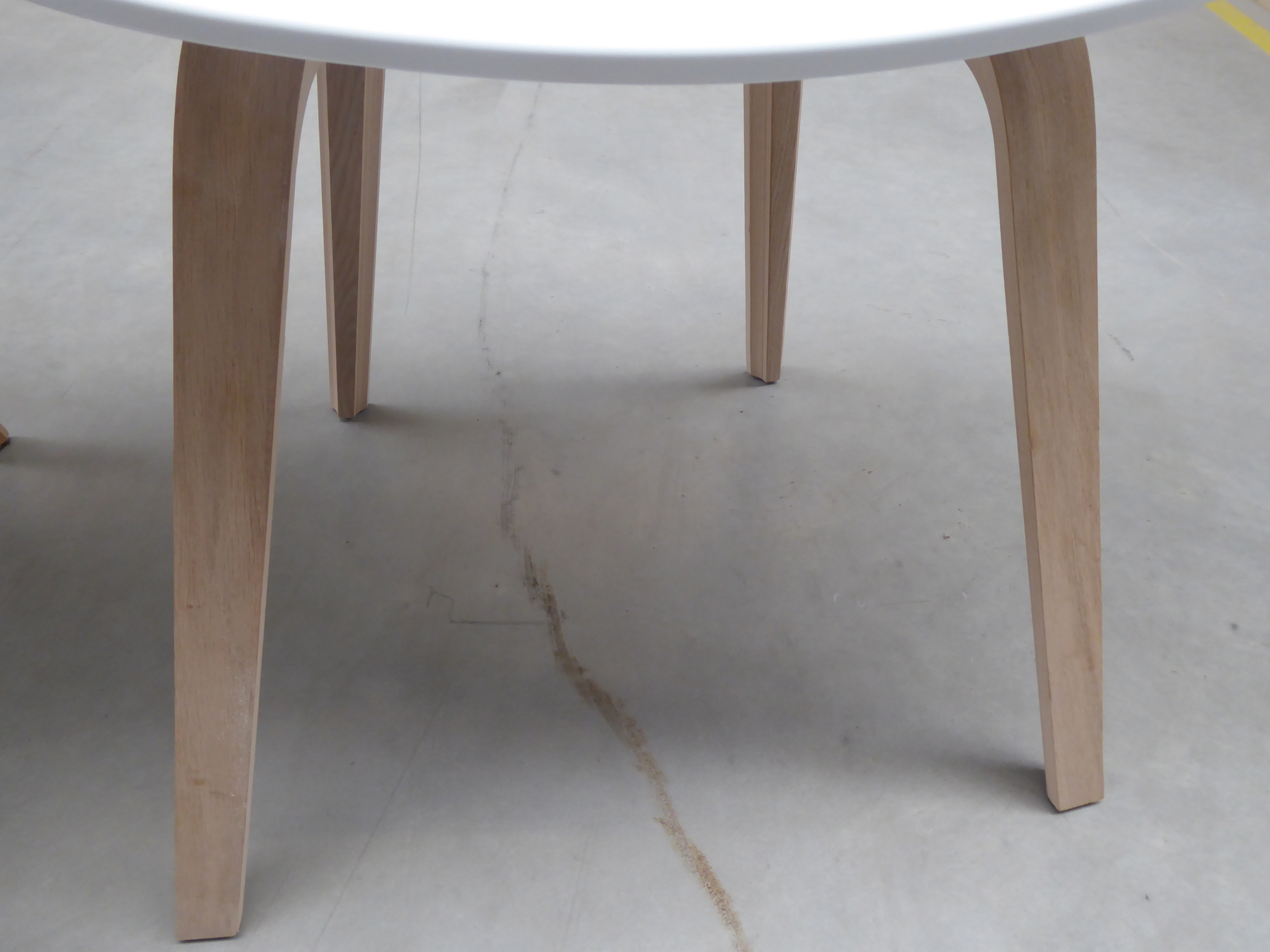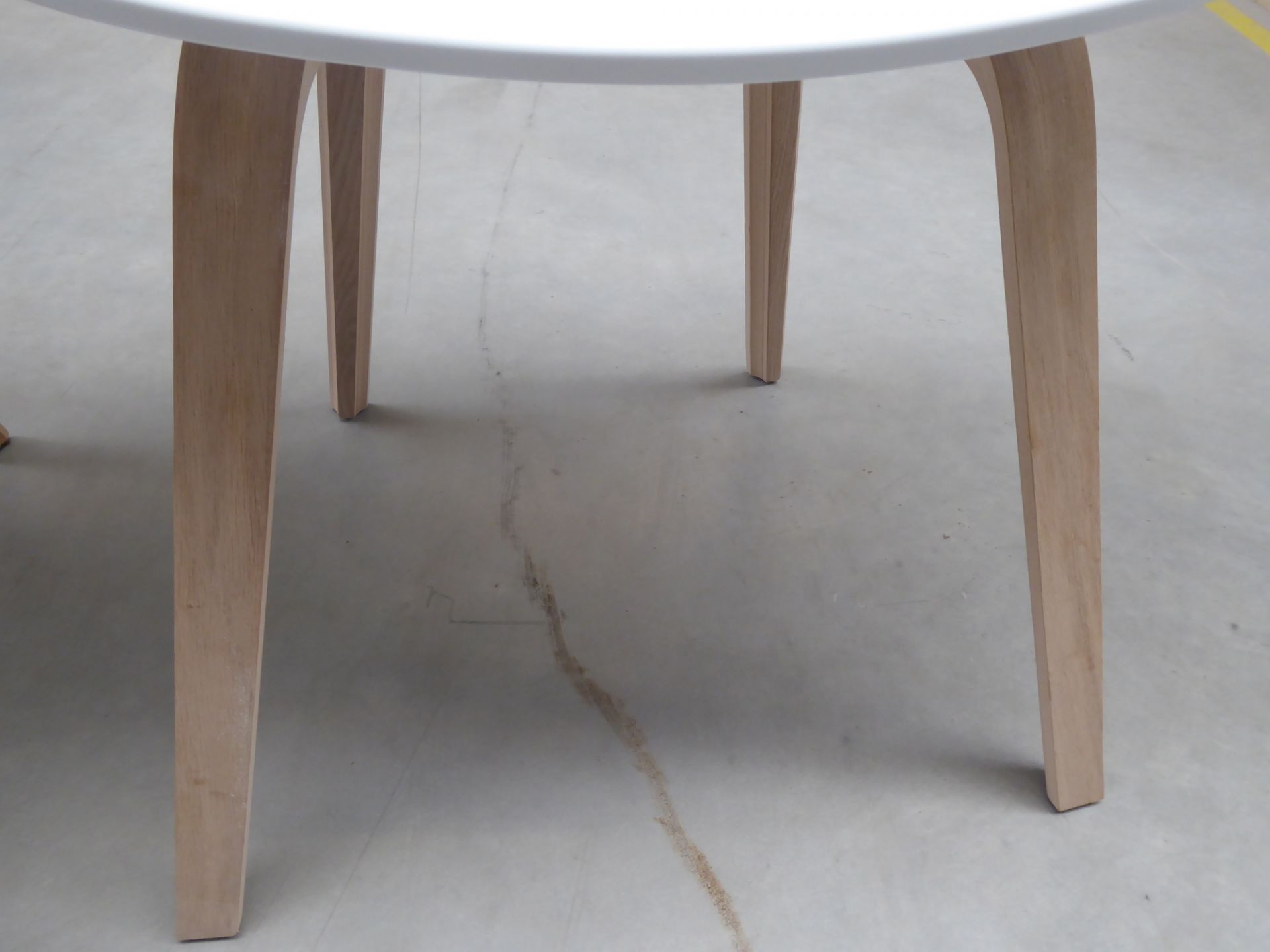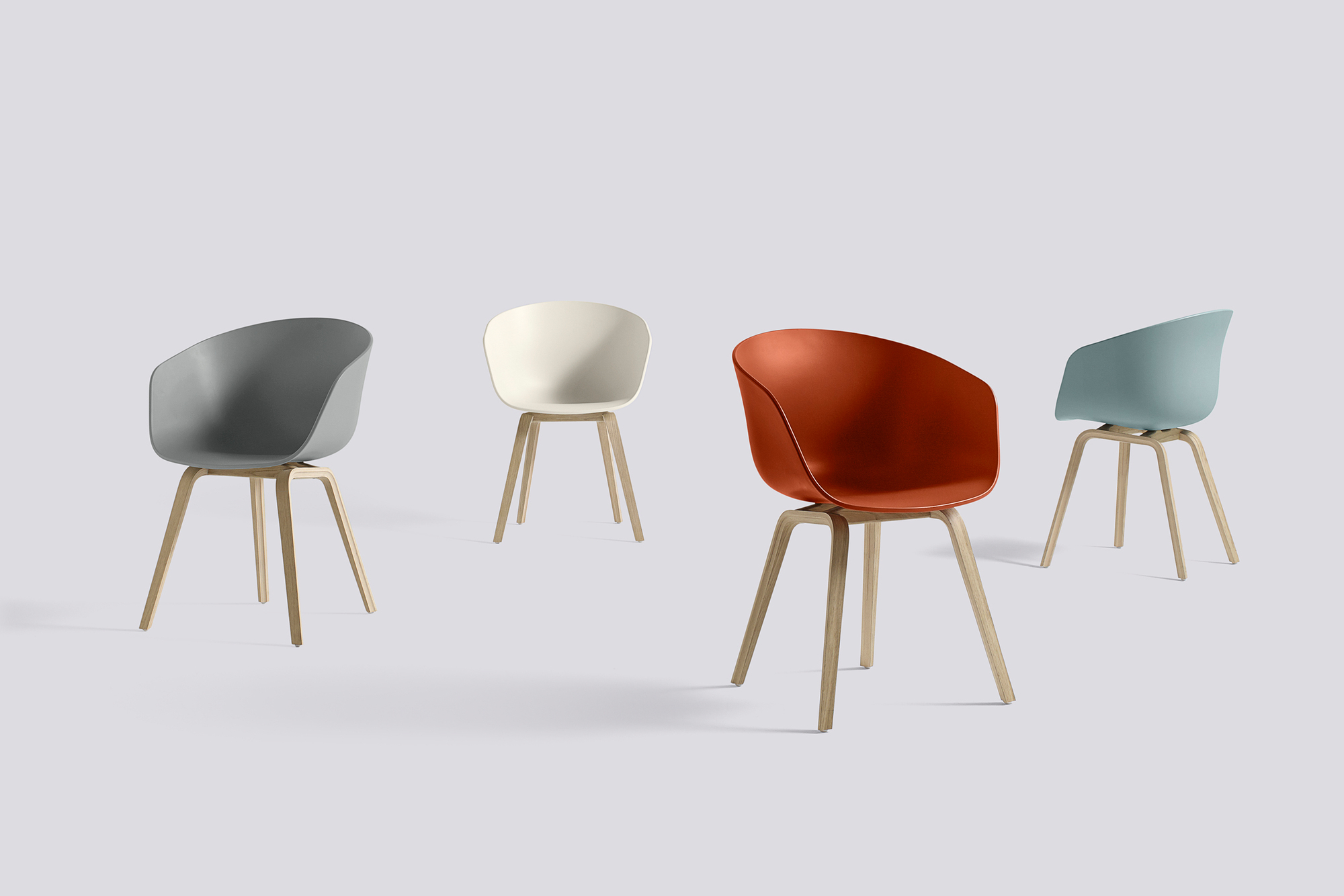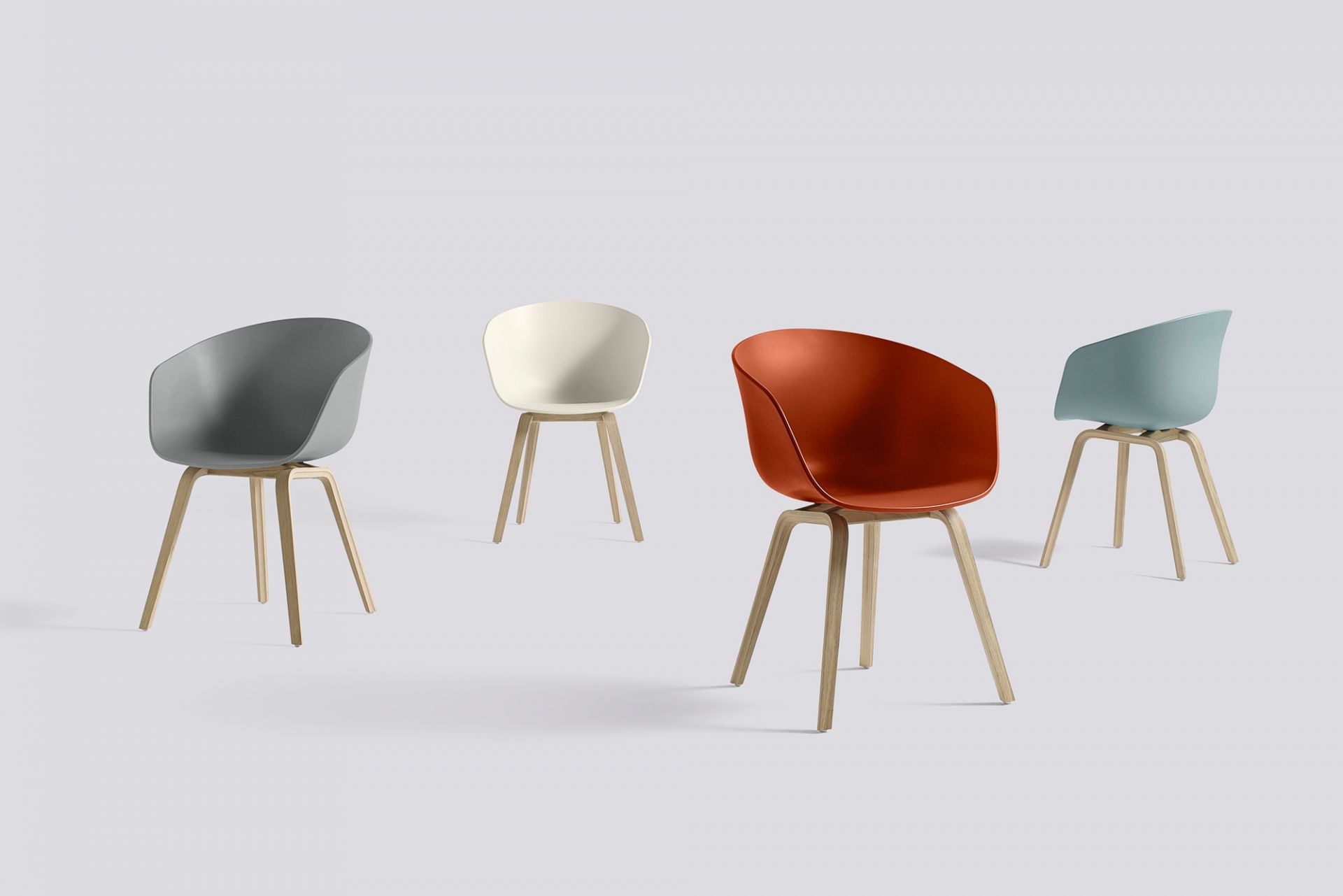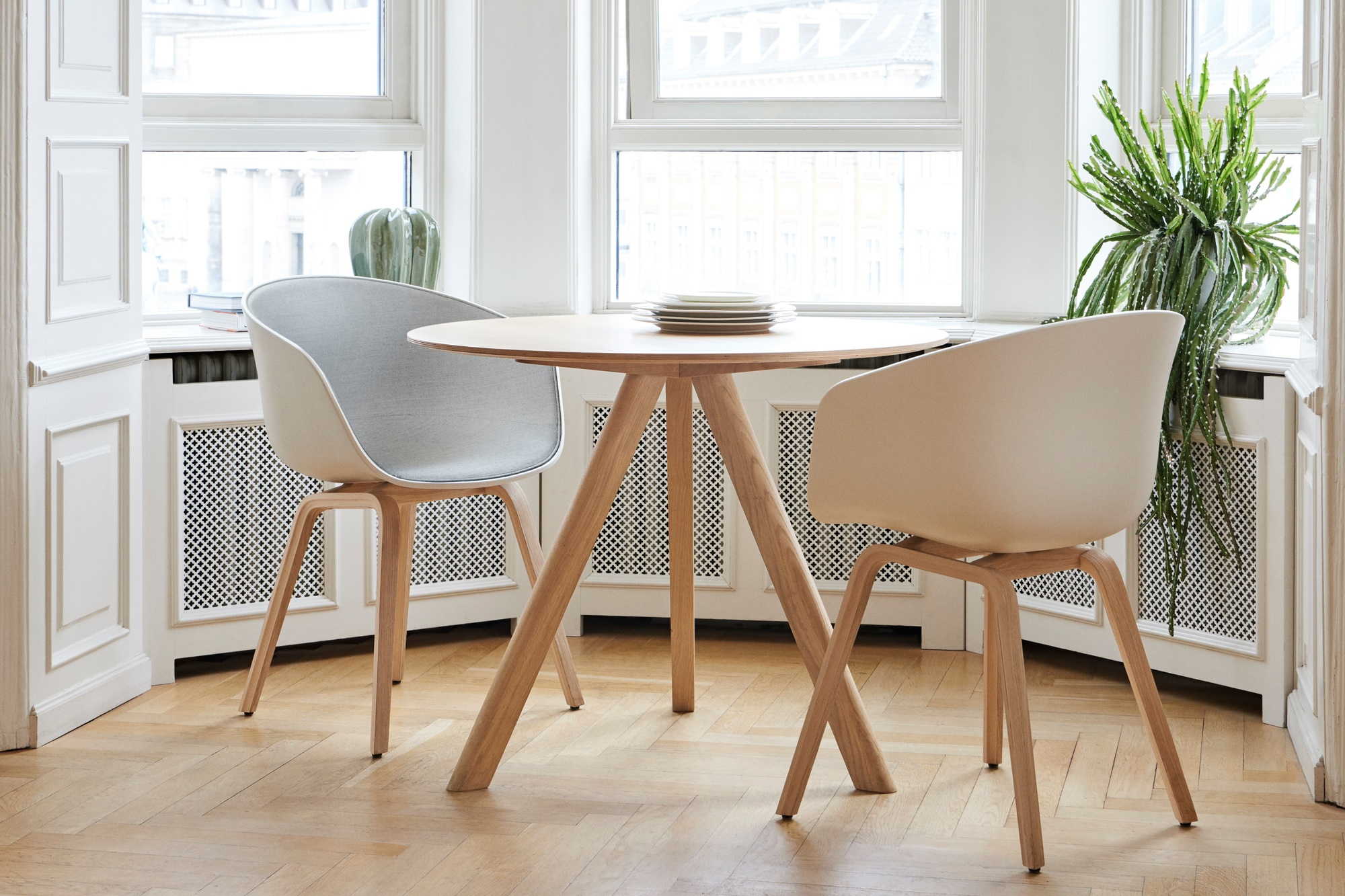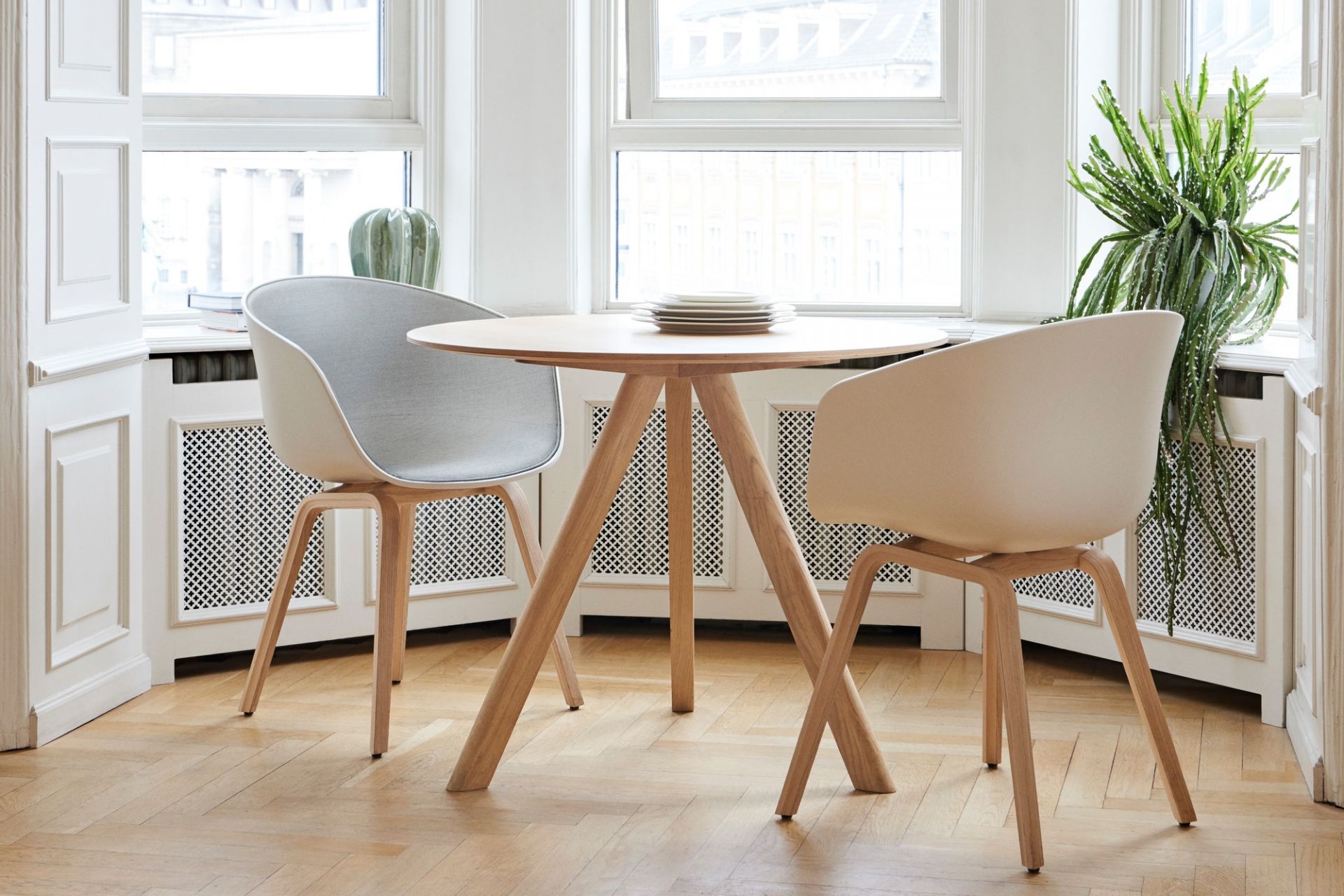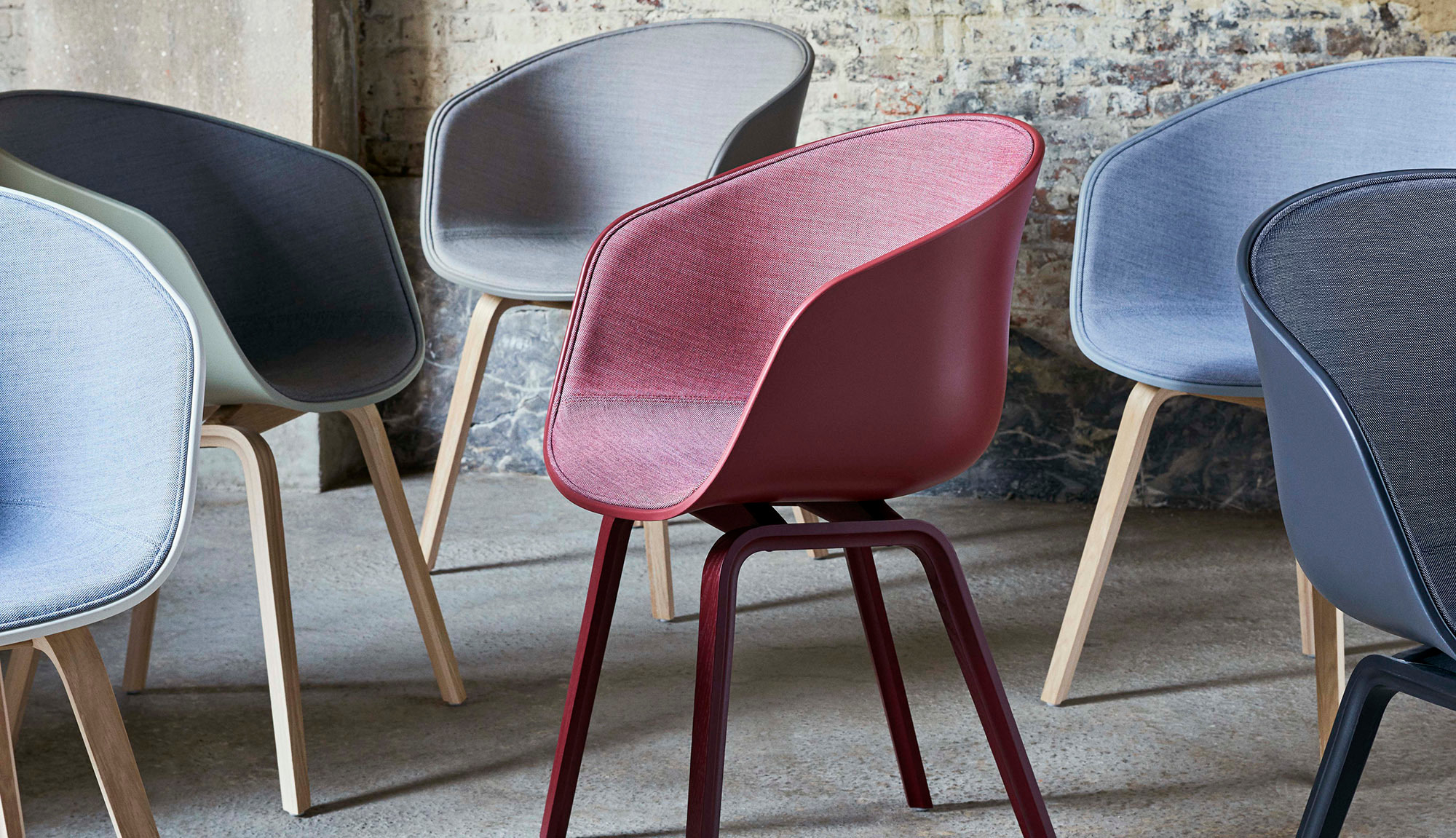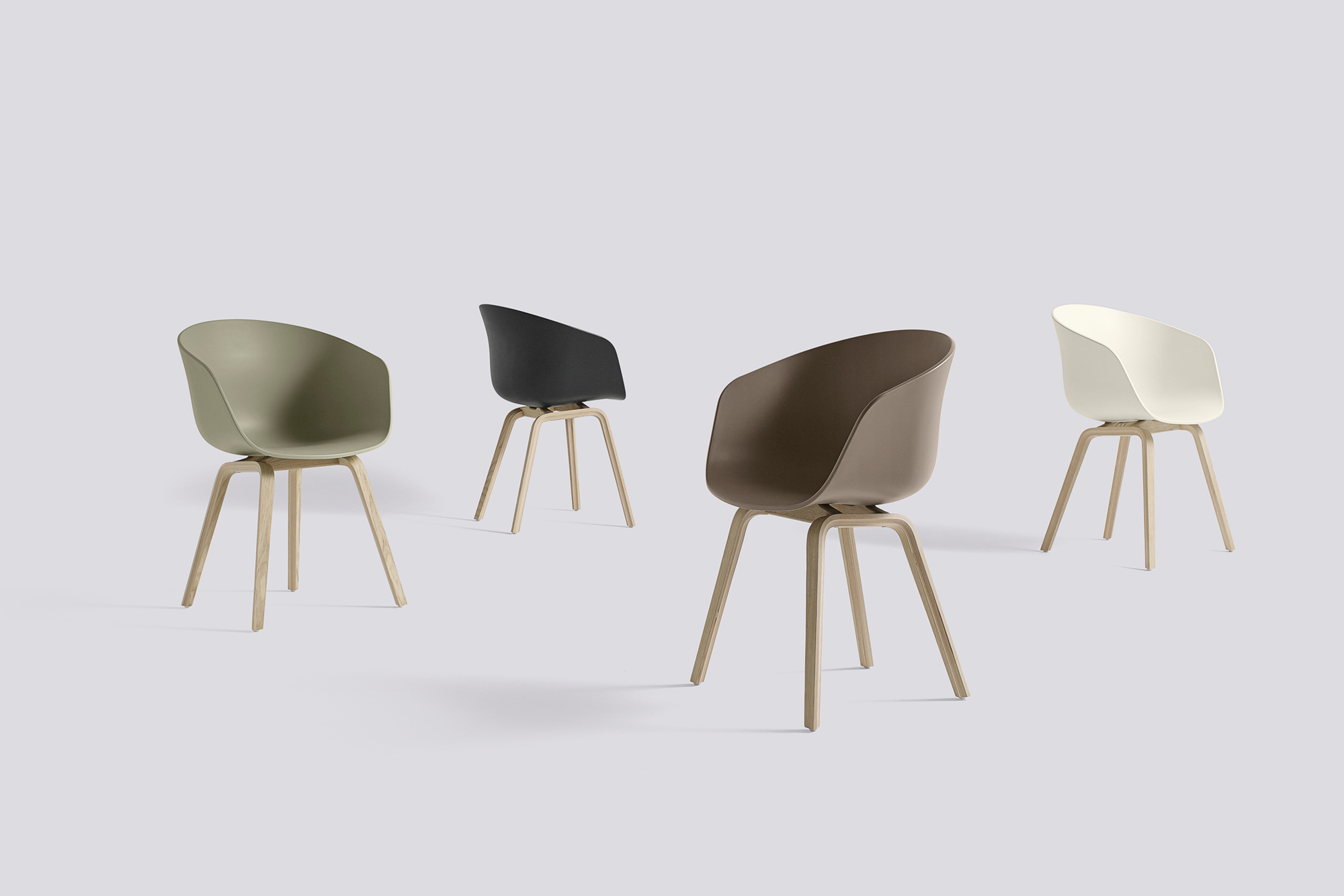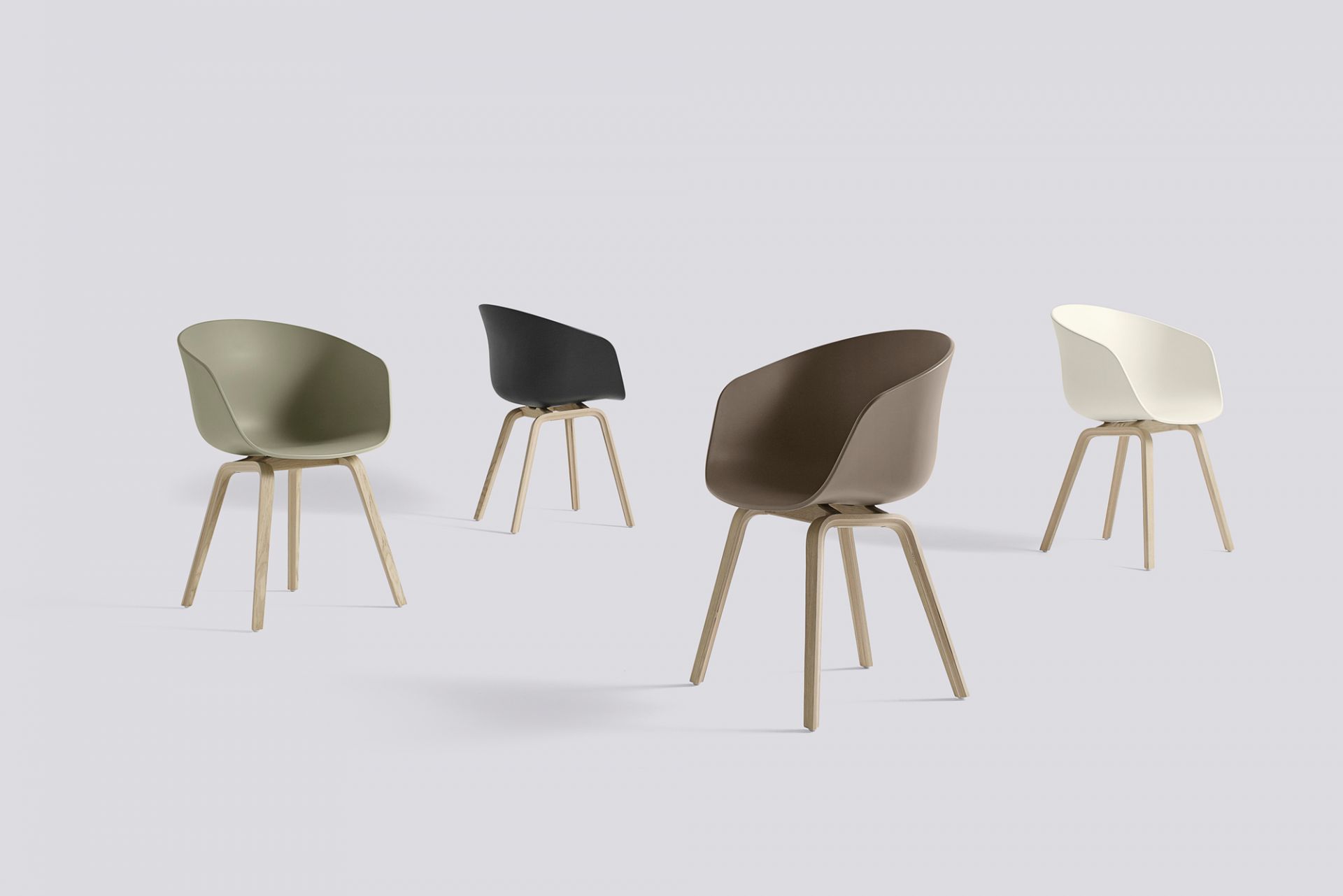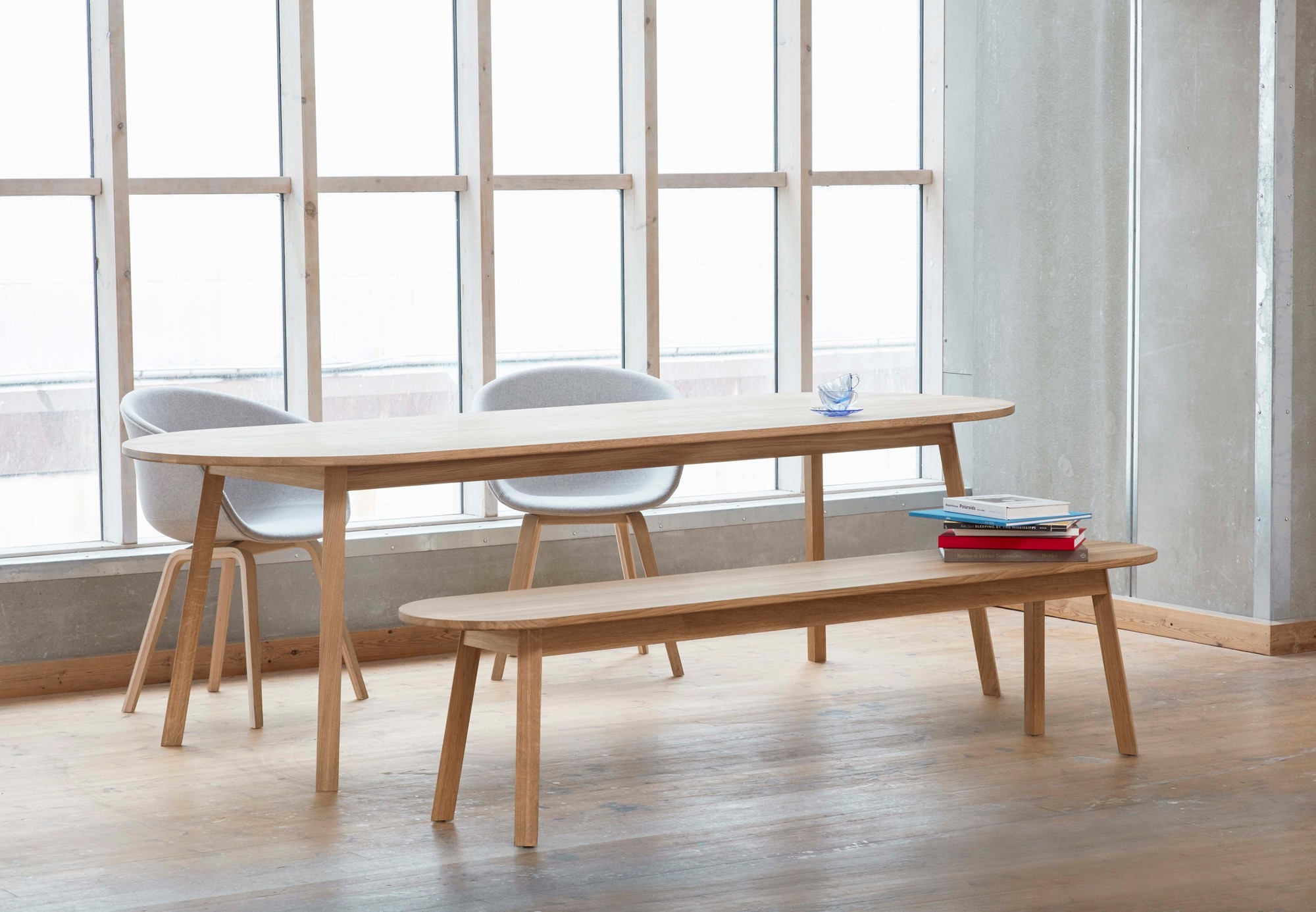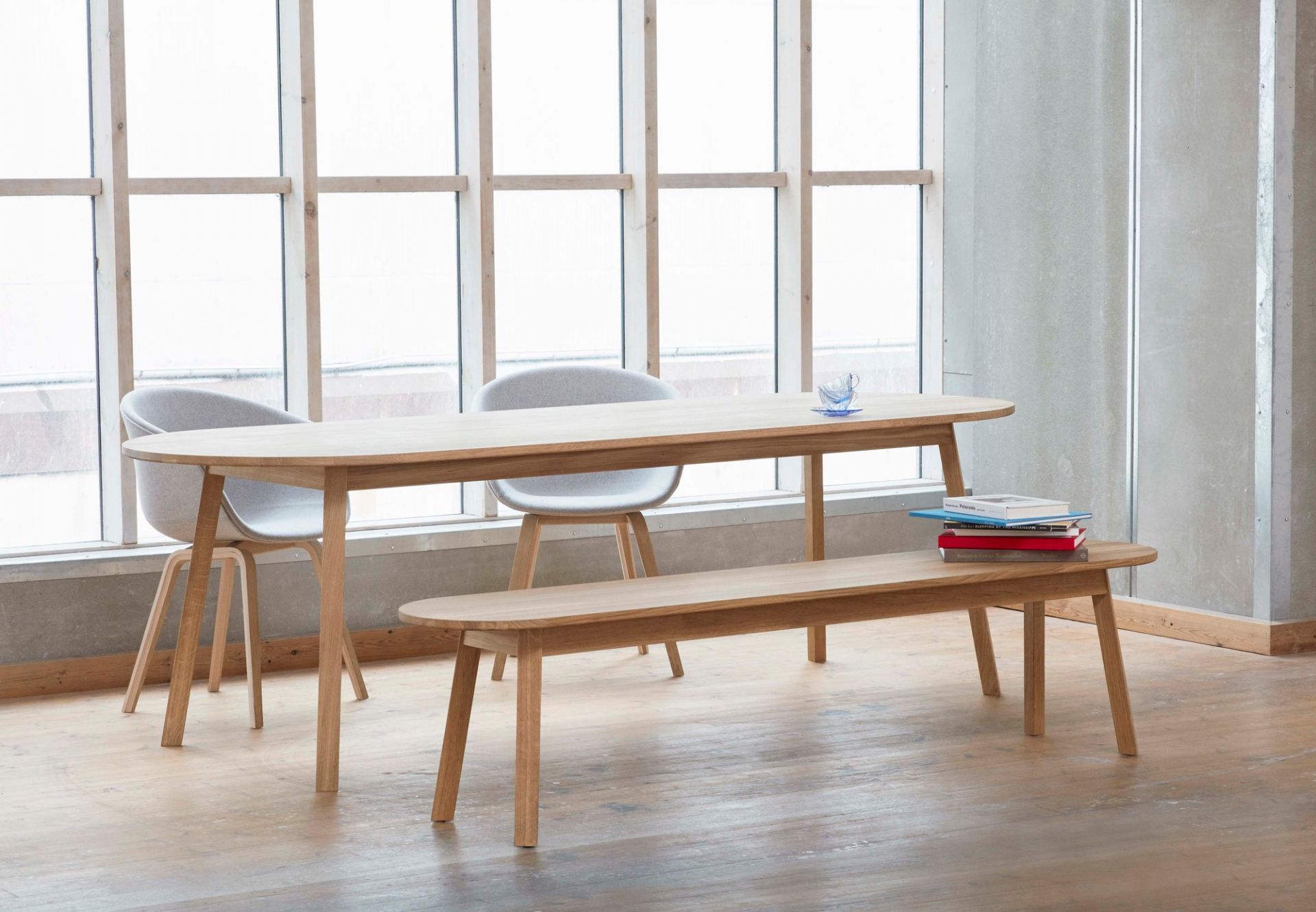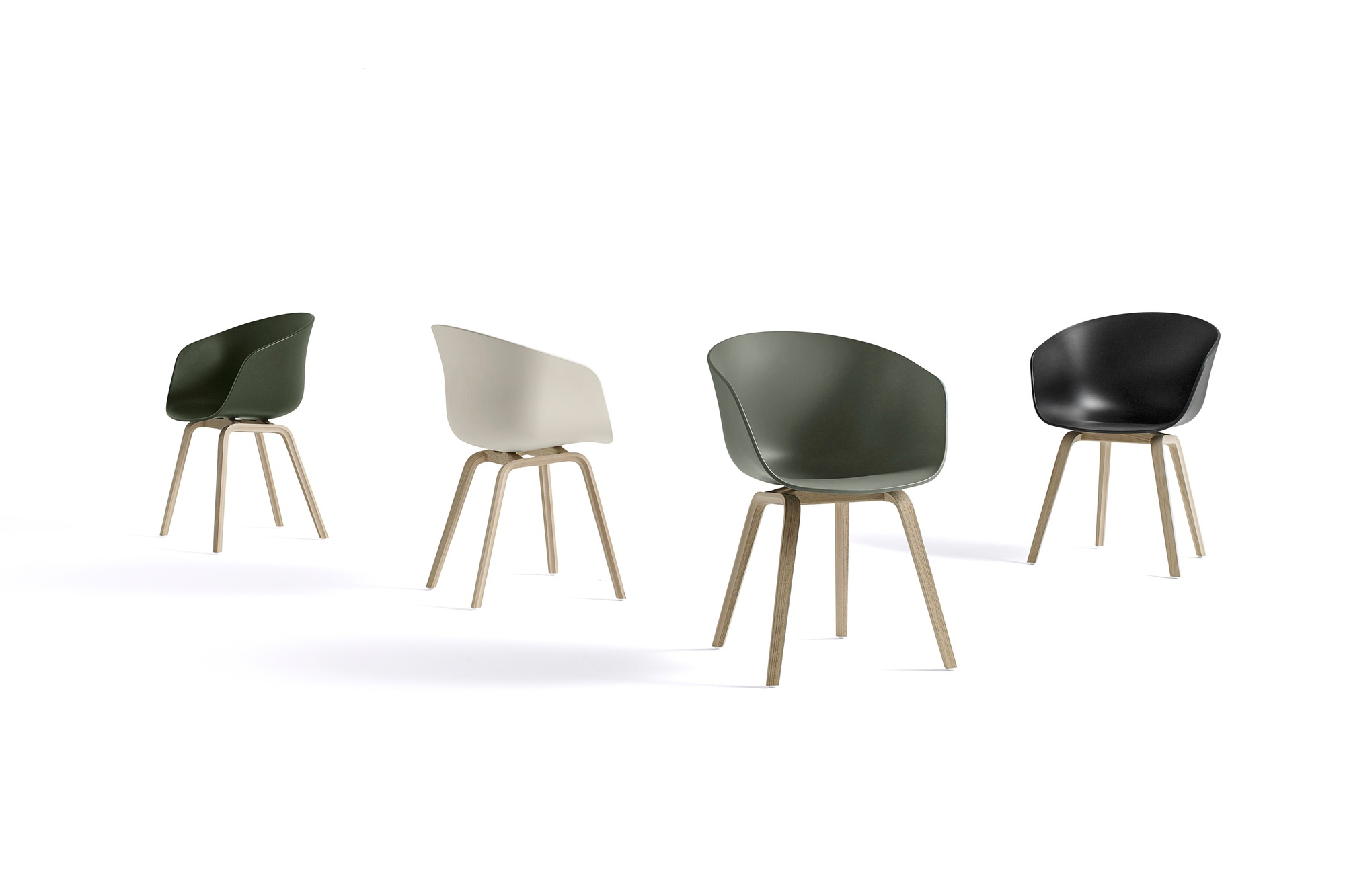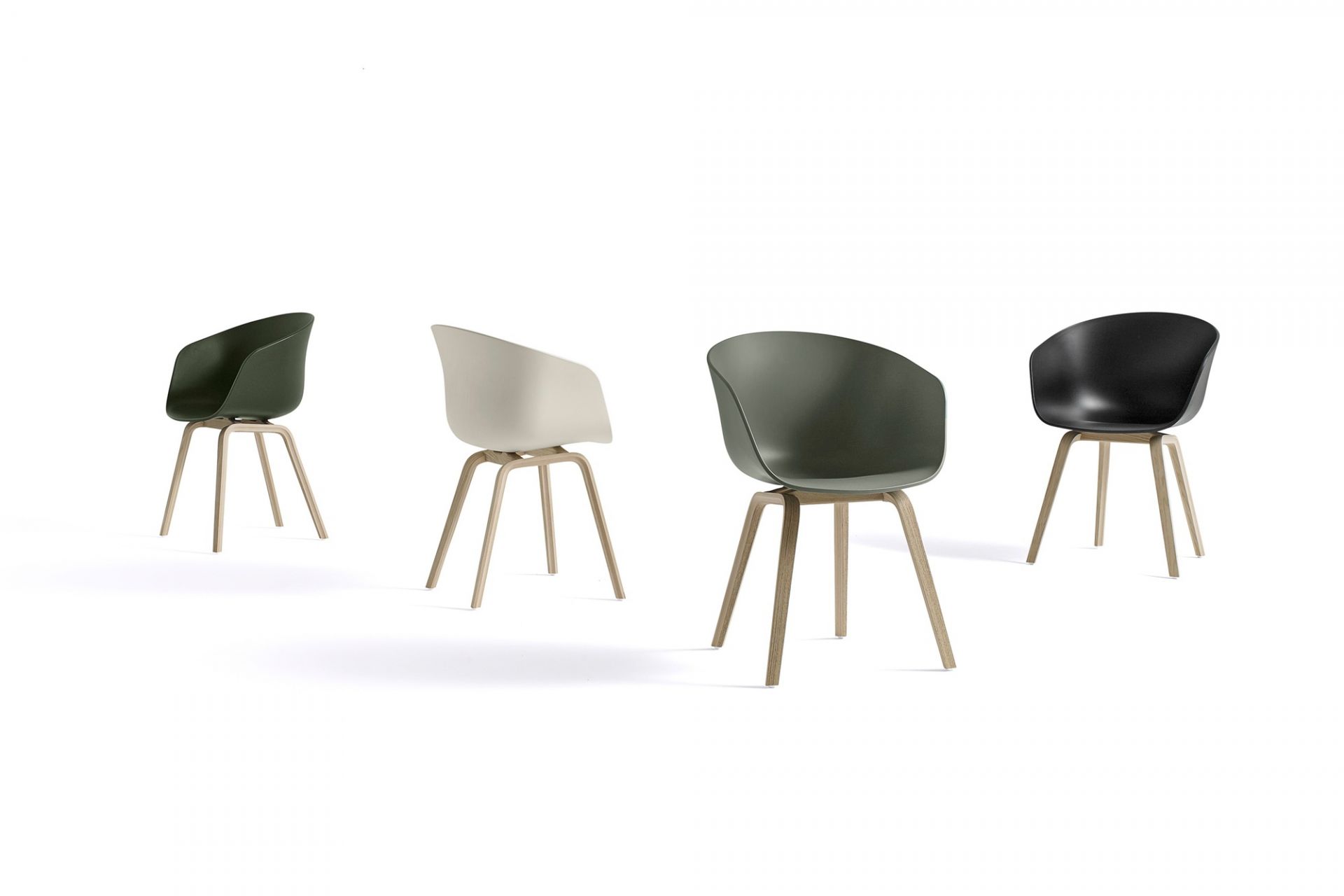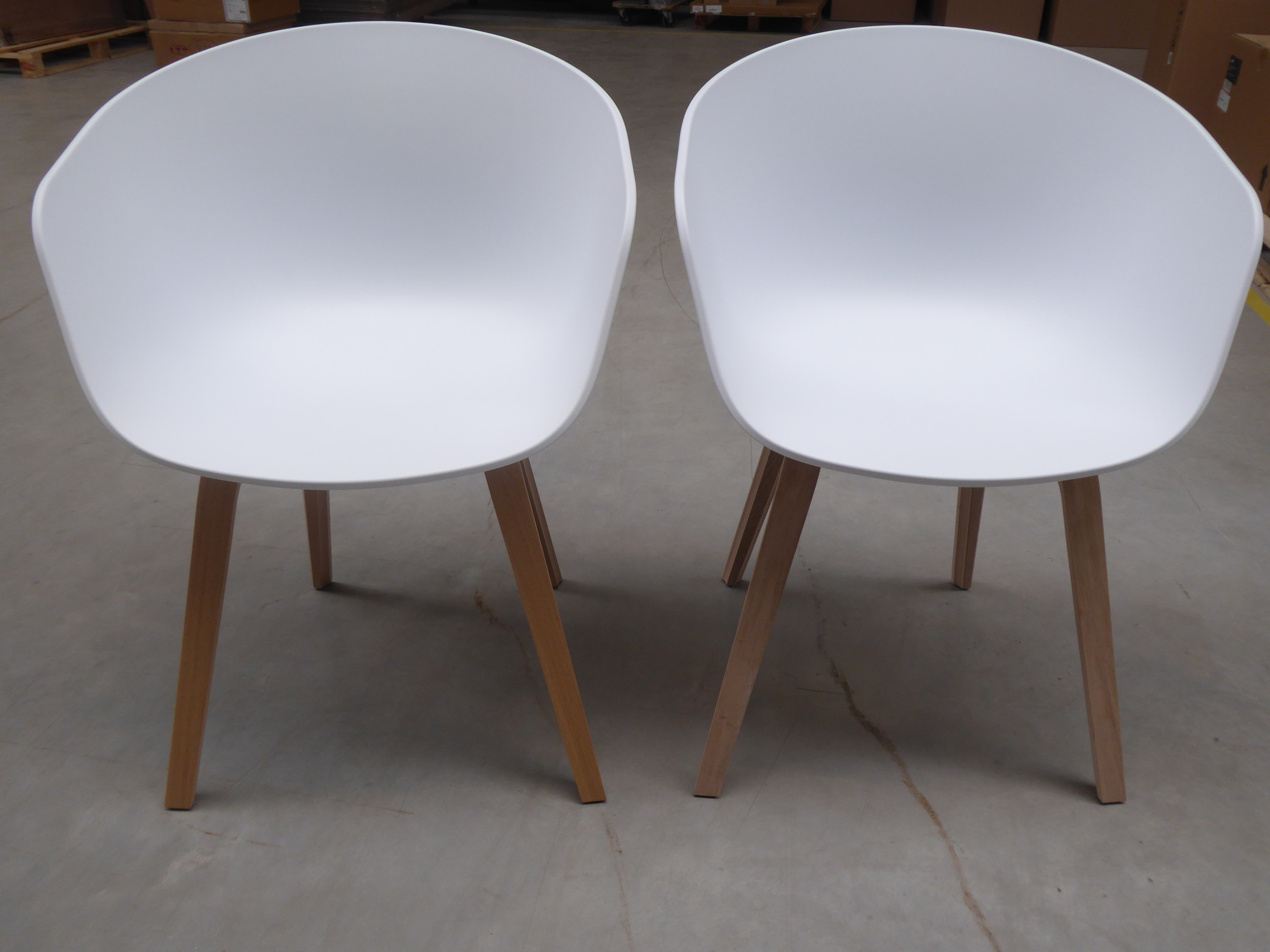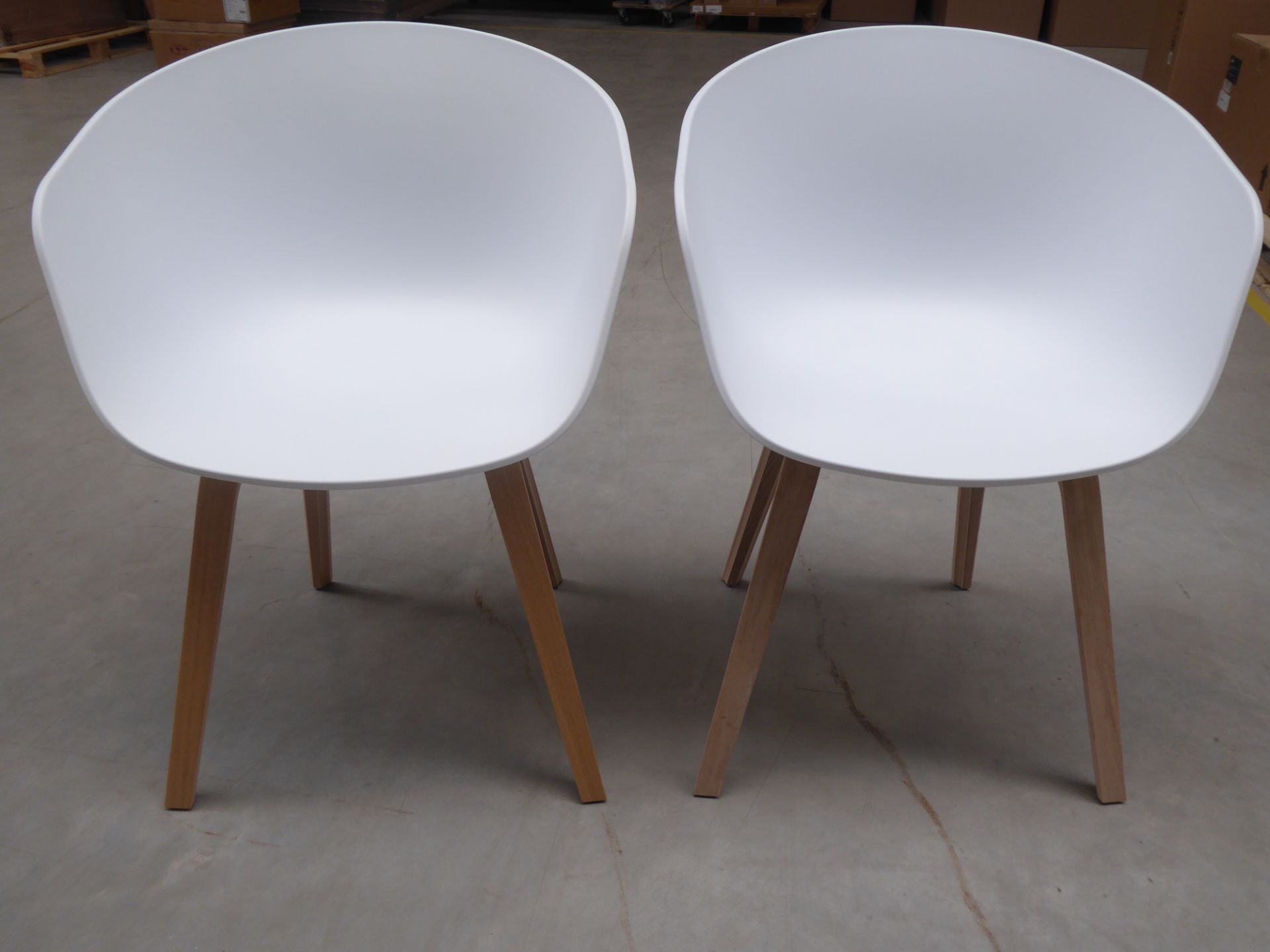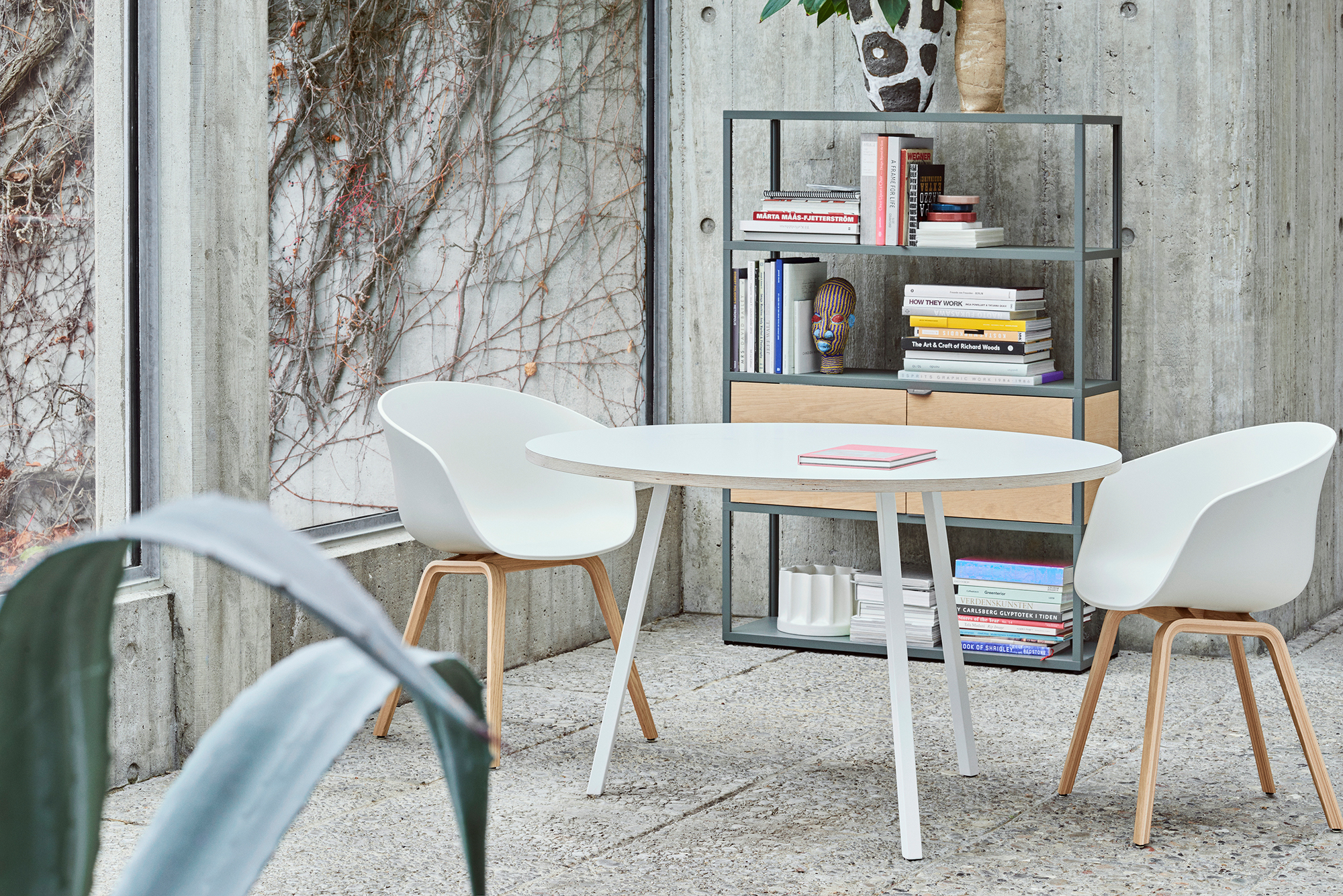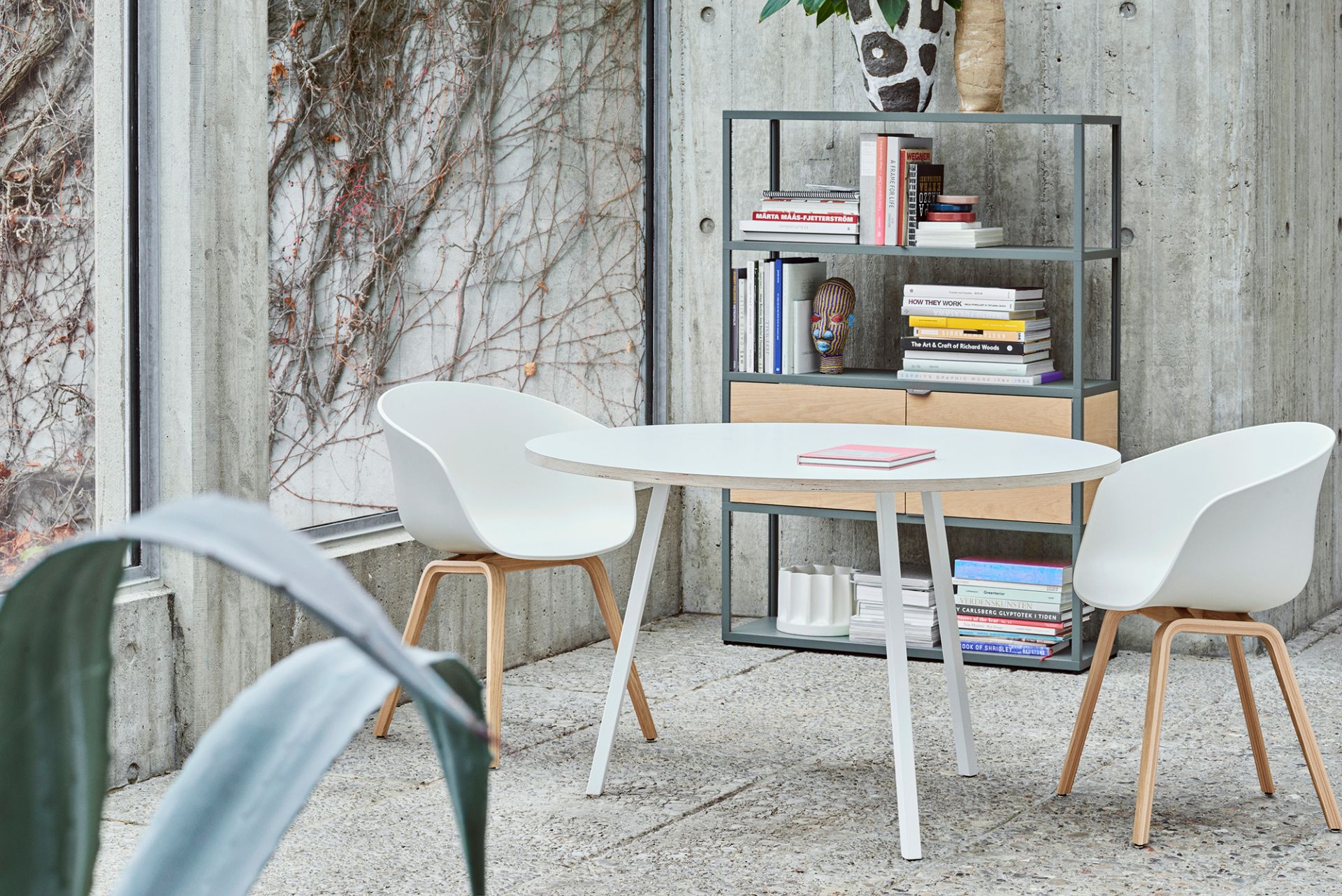 About A Chair AAC22 / AAC 22 Hay Oak matt lacquered - Dusty blue
The
About A Chair AAC22
by
Hay
is the most famous creation of the
designer
Hee Welling
. The all-rounder convinces with
its concise unobstrusivness and the multiple areas of use which the designer chair enables.
The design: unobstrusive and simple
The intention of designer Hee Welling was to create an unobstrusive chair which fits into every living and office area. This was
adapted perfectly and thus the AAC22 functions as a designer piece as well as seating furniture.
With its minimalistic Scandinavian design, the clear colours and the material combination of wood and plastic Hee Welling set standards.
Thus the About A Chair AAC22 received its honour and is at home in private and public spaces.

Note:
As of 21.09.2020 we have exchanged the variant with clear lacquered frame for the variant with matt lacquered frame. Repeat orders can be placed on request.

The right chair for every situation
Thanks to its simple design the About A Chair AAC22 by Hay can be combined with furniture of all interior styles.
With its seating height of 46 cm, typical for dining chairs the designer chair by Hay is perfect for your dining room.
The AAC22 looks also great: in public spaces the all-rounder is very popular. The armchair is perfect for use in office,
conference table, in the canteen or in wating areas.
Material and shape
Seating shell
The About A Chair AAC22 consists of two elements. The seating shell is made of solid coloured polypropylen and shaped
into a comfortable rounded shell.
The sturdy mat plastic ensures high durability and makes the chair into a durable companion. The higher shaped side parts
act as the armrests - this is the plus in comfort which the AAC22 offers.
Please note: the colours mustard, blue, coral, grey, white 03 (pure white) and black 05 (deep black) are novelties.
The colours can differ from the pictures in reality. White 10 is an ivory white, black 04 is anthracite.

Frame
The four leg frame of the AAC22 is made of beech which is covered with oak veneer clear lacquered or soaped. You can also
order the AAC22 with coloured stained ash veneer online.
The About A Chair by Hay is tested up to 100 kg / 220 lbs.
seat cushion fixed (optional)
For an even higher seating comfort you can order the Hay chair with seat cushion online.
Please note that it is fixed and cannot be removed.
Covers for the seat cushion
If you decide to buy the AAC22 with fixed seat cushion you can choose between to high quality fabrics by Kvadrat:
Steelcut Trio: 90 % new wool, 10 % nylon
Hallingdal: 70 % new wool, 30 % viscose
Surface by Hay: 90 % new wool, 10 % nylon
Remix: 90 % new wool worsted yarn, 10 % nylon
Seat pad removable
If you prefer to decide according to your mood if you want to have a cushion for your designer chair we recommend to order a
5 mm strong felt pad by Hey Sign online. It is created especially for the About A Chair. With its anti-skid coated underside the seat
cushion is held in place and is comfortable thanks to the felt material. Should you like a more classy look we recommend to order the
high quality leather pads by Bent Hansen.
Collection
Hee Welling has created further About A Chair designs for Hay. Upholstered versions of the About A Chair, the lower lounge chair
About A Lounge Chair as well as the different About A Stool barstools are part of the collection. The AAC also comes with steel or
swivel frame.
---
Zeitloser Stuhl in massiver Bauart.
Wir kaufen gerne wieder bei Ihnen.
Wir sind sehr zufrieden mit dem Kauf, dem Service und den Produkten. Sehr zu empfehlen.
Haben unseren Konfi damit aufgehübscht!
| | |
| --- | --- |
| Product number: | HAY 903615 |
| Manufacturer | Hay |
| Designer | Hee Welling |
| Shipping method | Forwarding agent |
| Breite (cm) | 59 |
| Tiefe (cm) | 52 |
| Höhe (cm) | 79 |
| Sitzhöhe (cm) | 46 |
| Sitzhöhe | 46 |
Questions about the product? We are happy to help.
Personal contact person

trained product experts with love for designer pieces

Material advice

20 years of experience