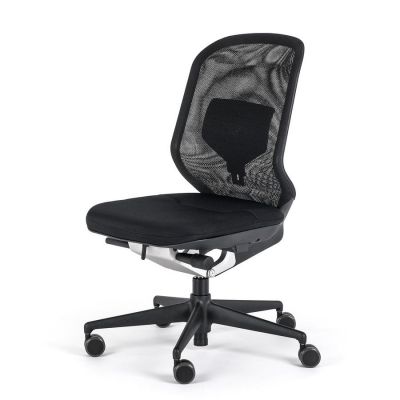 Questions on the product?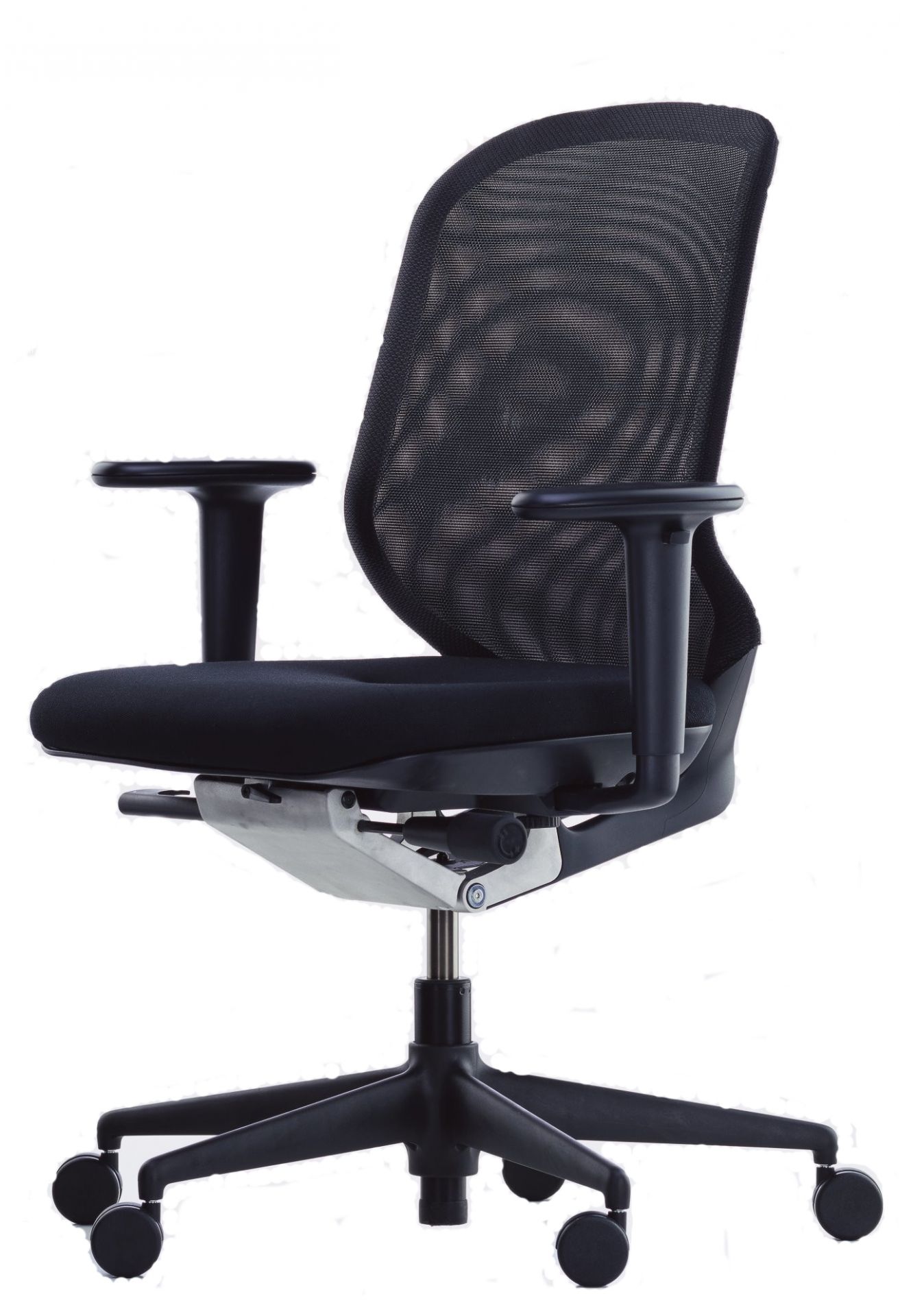 Meda Pal / MedaPal Seat black Revolving Chair Vitra QUICK SHIP
Spontan: der Meda Pal Drehstuhl von Vitra. Warum lange warten, wenn das Gute ist so nah? Aus diesem Grund bieten wir den MedaPal Bürostuhl auch mit der fixen Quick Ship-Lieferung an – so steht das wohlproportionierte Design-Stück möglichst bald in Ihrem Büro oder Arbeitszimmer.
Der MedaPal Bürostuhl mit schwarzer Sitzfläche ist Teil des Quick-Ship-Programms. Bei bestimmten Artikeln – sprich, den Topsellern – bietet Vitra eine verkürzte Lieferzeit an. In der Regel haben wir die Drehstühle auf Lager.
Die Eigenschaften
Fünfstern-Untergestell (Kunststoff basic dark)
schwarzer Sitz (Nova nero)
Netzrücken Netline (schwarz oder weiß)
mit oder ohne höhenverstellbare Armlehnen
mit oder ohne verstellbare Lumbalstütze
weiche oder harte Rollen
Material und Format
Das Gestell ist aus schwarzem Kunststoff gefertigt. Der Sitz kommt in Schwarz daher, bei der Rückenlehne haben Sie die Wahl zwischen schwarz und weiß. Die Schwarz-Schwarz-Variante ist klassisch, die Schwarz-Weiß-Variante setzt hingegen einen schicken Akzent. Apropos Rücken: Durch das netzartige Gewebe zirkuliert die Luft, was den Rücken freut. Der MedaPal ist mit weichen Rollen für harten Boden ausgestattet.
Die Sitzhöhe variiert beim Vitra Meda Pal Stuhl zwischen 39 und 51 cm. Meda Pal ist 48 cm breit sowie 93,5 cm bis 106,5 cm hoch. Der Vitra Meda Pal / MedaPal Drehstuhl ist einerseits mit dem Greenguard-Zertifikat ausgezeichnet und andererseits mit dem Blauen Engel. Die Umwelt würde sich somit ebenfalls über diesen Bürostuhl freuen.
Die Meda-Produktfamilie
Sie können in unserem Shop noch weitere Produkte aus der Meda-Produktfamilie online bestellen. Da wäre zum Beispiel der Meda Slim Stuhl, der Meda Chair – auf Wunsch auch mit edlem Lederrücken – oder der Meda Conference. Falls Sie sich immer schon gefragt haben, was es mit "Meda" auf sich hat: Meda verdankt seinen Namen dem Designer Alberto Meda.
---
Top, Vitra ist einfach eine Garantie
Sehr komfortabel und vor allem lässt sich der Stuhl richtig tief einstellen.
Guter Bürostuhl für guten Preis.
Gutes Angebot, Stuhl ist den Preis wert
| | |
| --- | --- |
| Product number: | VITRA 417603OB |
| Manufacturer | Vitra |
| Shipping method | Forwarding agent |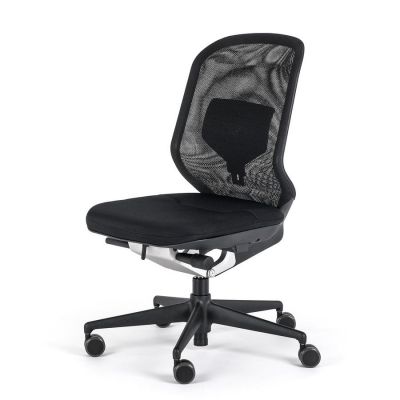 Questions about the product? We are happy to help.
Personal contact person

trained product experts with love for designer pieces

Material advice

20 years of experience