Eames Lounge Chair by Vitra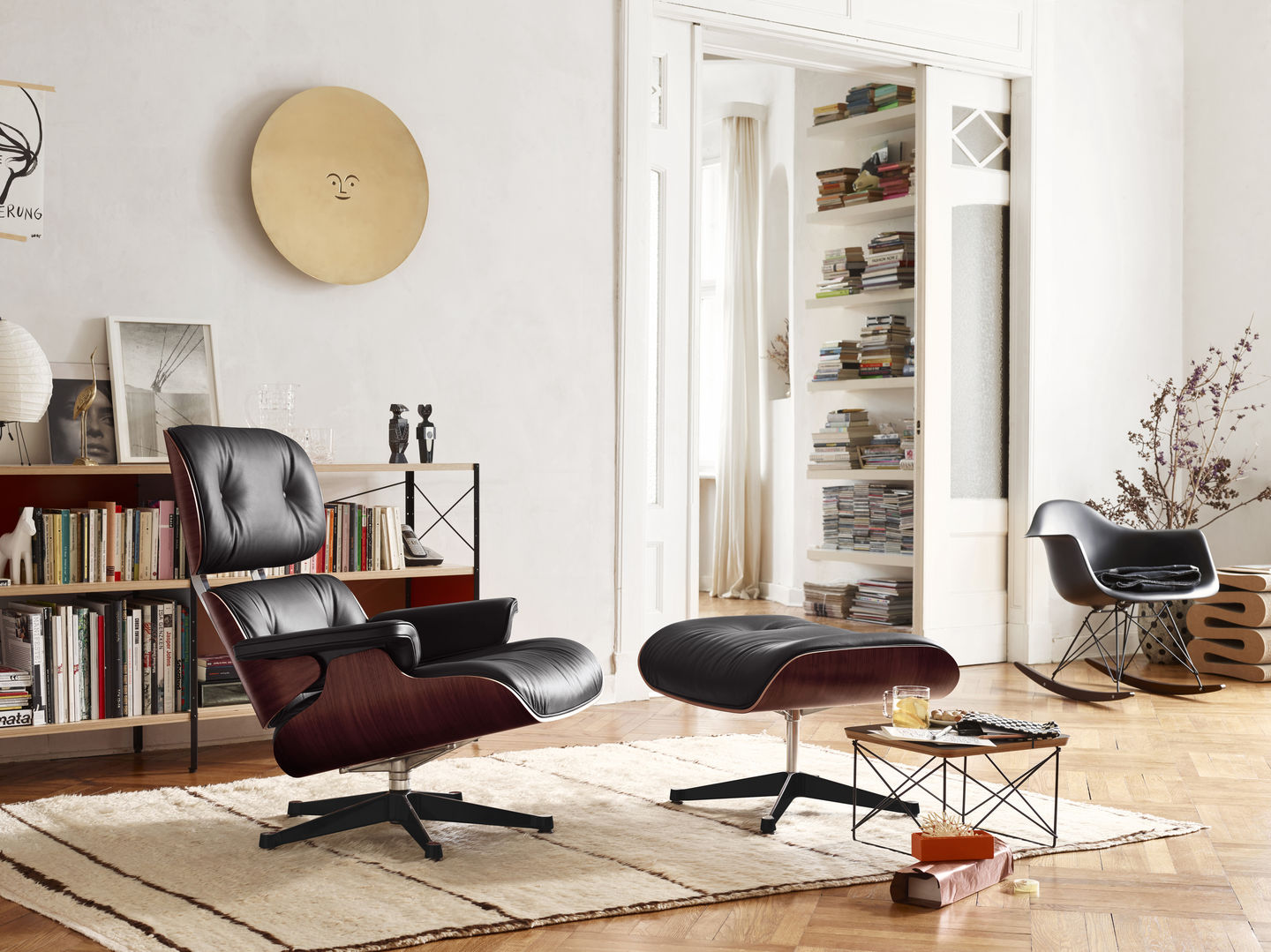 An armchair for generations
Designed by Charles & Ray Eames in 1956, the Vitra Eames Lounge Chair has become a true design classic thanks to its popularity. Immediately after its creation, the lounge chair already received the Triennale Award in Milan.
Charles Eames' intention was to create an alternative to the classic English club chair. This seemed too clunky and bulky to the designer - but Charles Eames did not want to do without the comfort that this chair offered.
This is how the Vitra Lounge Chair came into being, which, with its combination of laminated wood shells and leather upholstery, breaks completely new ground in terms of appearance and comfort. Maintaining posture even when sitting in a relaxed position - the Eames Lounge Chair makes this possible.
You already have an idea of what your dream armchair looks like, but can't quite find it? Discover more design armchairs here:
A classic of furniture design
At the time of the Eames Lounge Chair's creation, the trend was towards organic and homely shapes and colours - Charles & Ray Eames were also inspired by this. The generous armchair conveys a sense of homeliness, which, coupled with timelessness and style, is what makes the Eames Lounge Chair a design classic.
It is not without reason that the Eames Lounge Chair has been part of the famous design collection of the Museum of Modern Art in New York since 1960. In the Vitra Design Museum in Weil am Rhein, the legendary lounge chair naturally has a place of honour.
Vitra's founding father, Willi Fehlbaum, discovered the Eames Lounge Chair in a shop window at the time and was so enthusiastic that he immediately secured the licence for the production and distribution of the original design by Charles Eames. Until today, the original Eames Lounge Chair is only produced by Vitra. With us in the online shop, you have the guarantee that you are ordering an original Vitra Lounge Chair.