Questions on the product?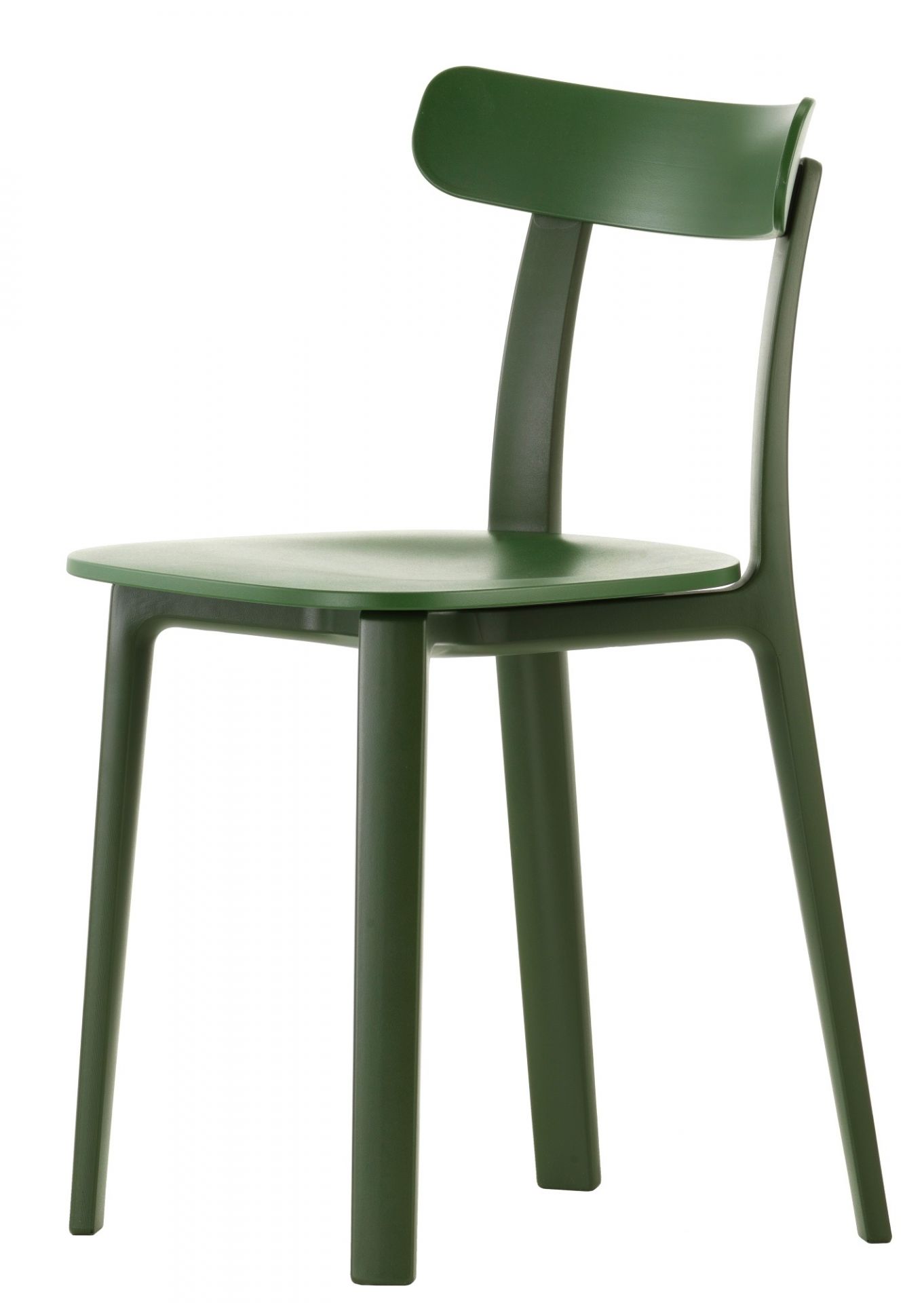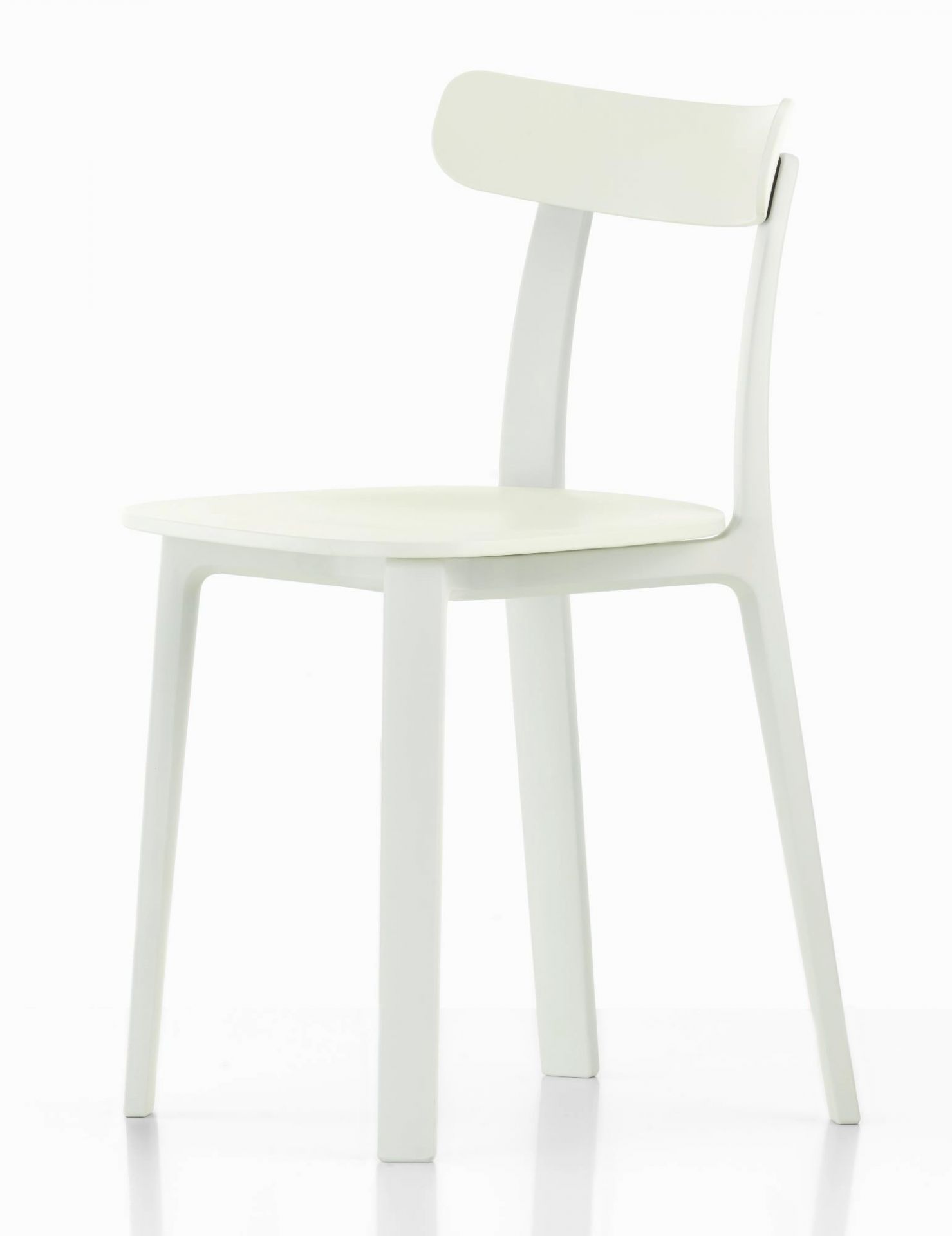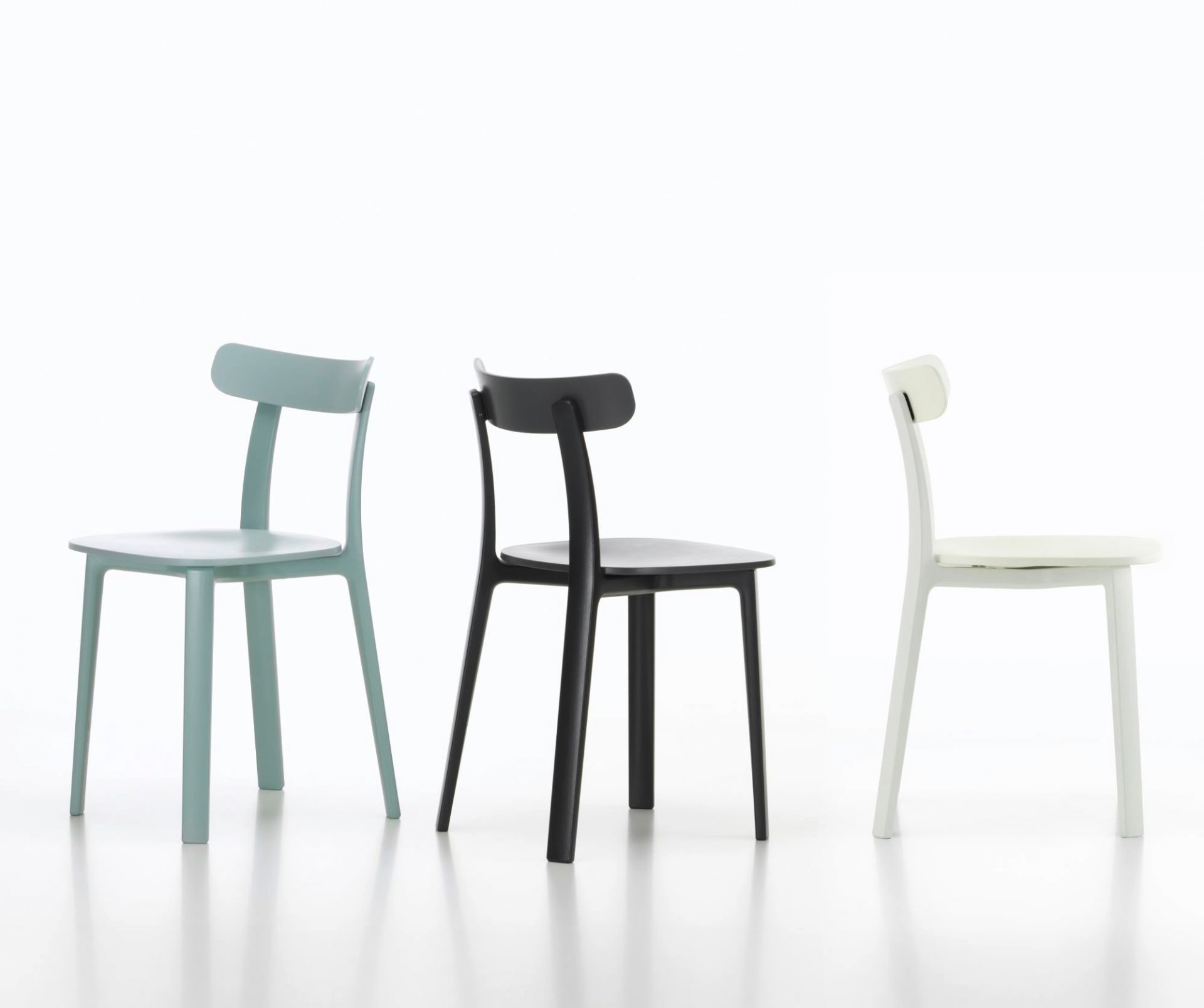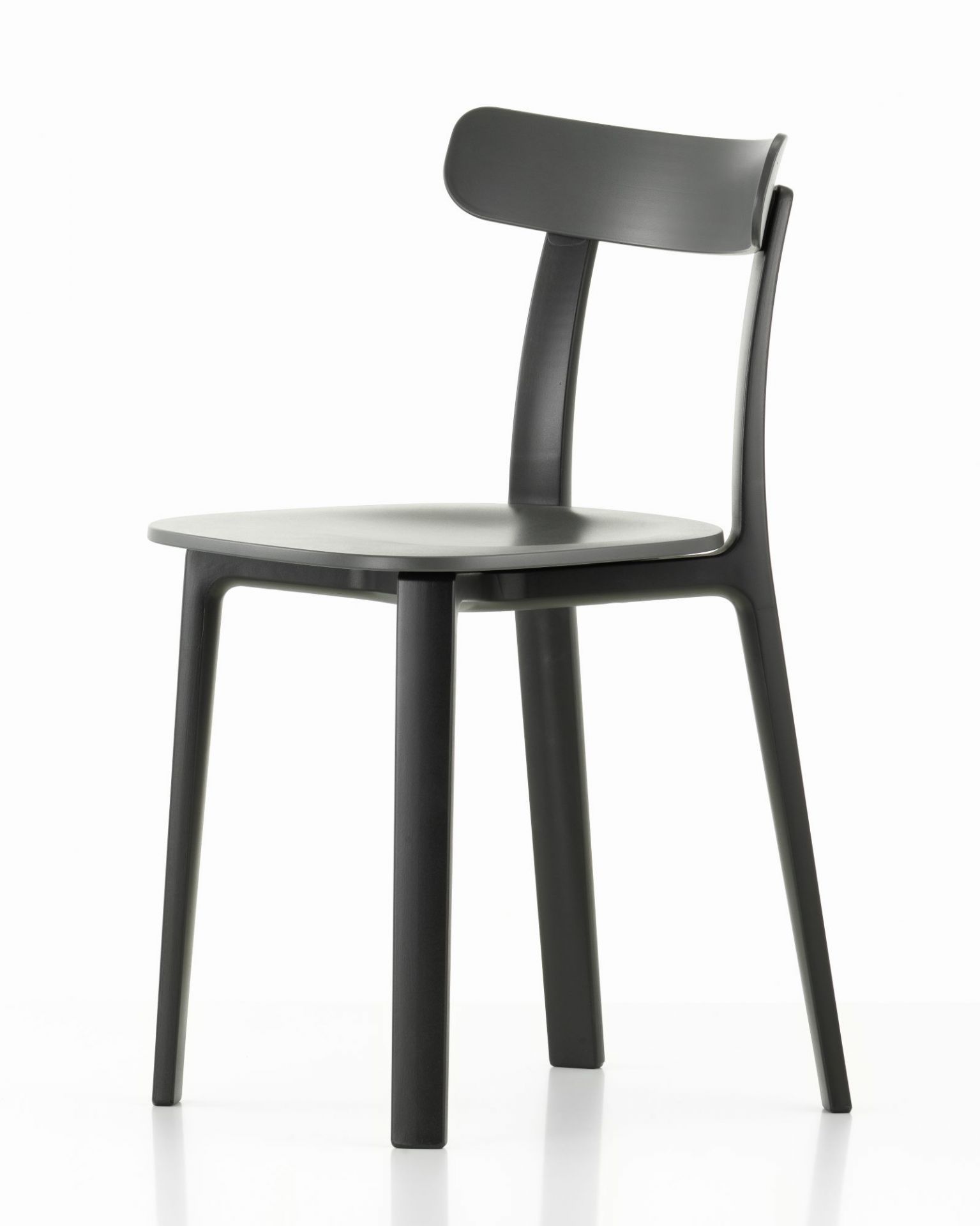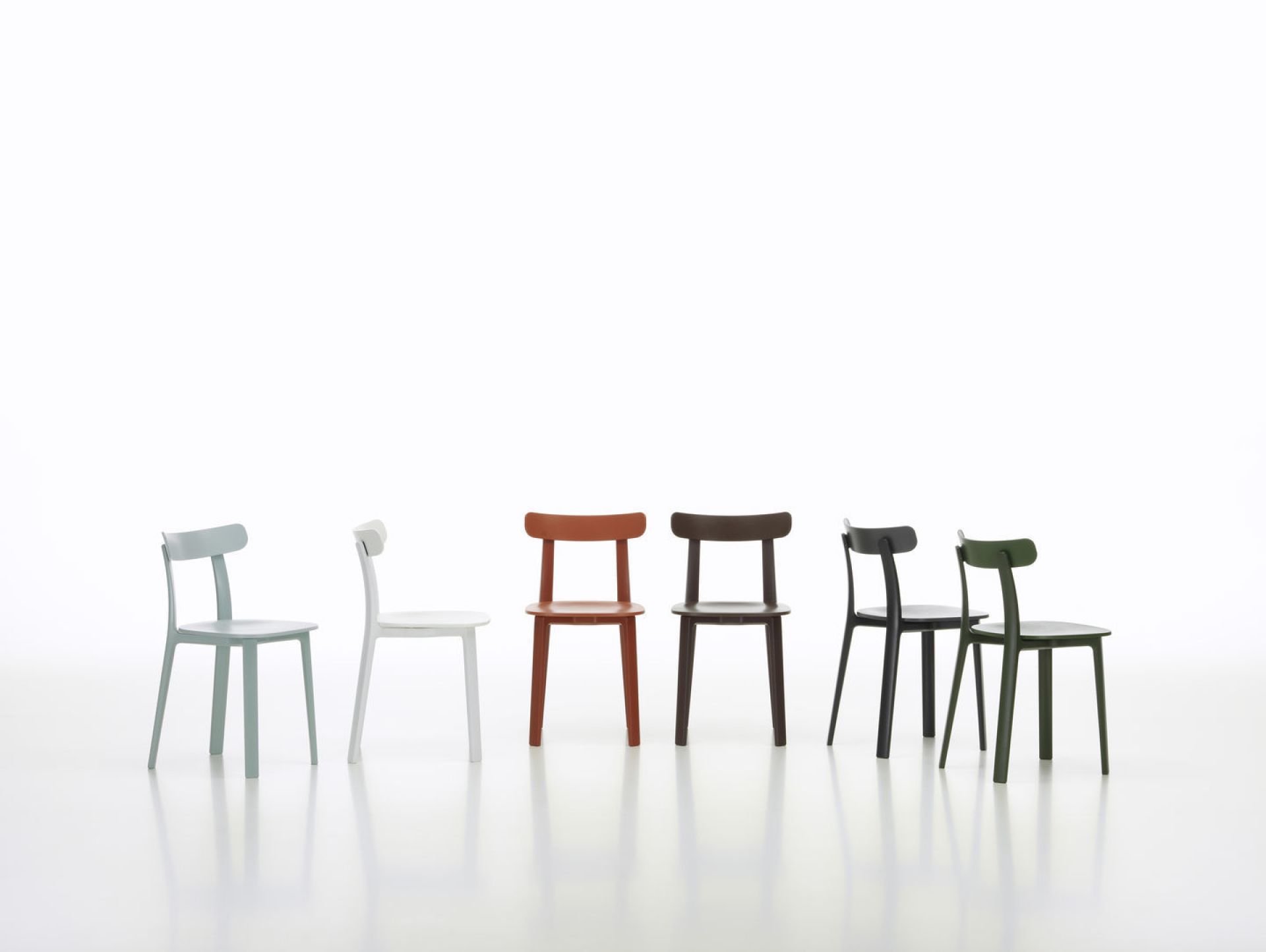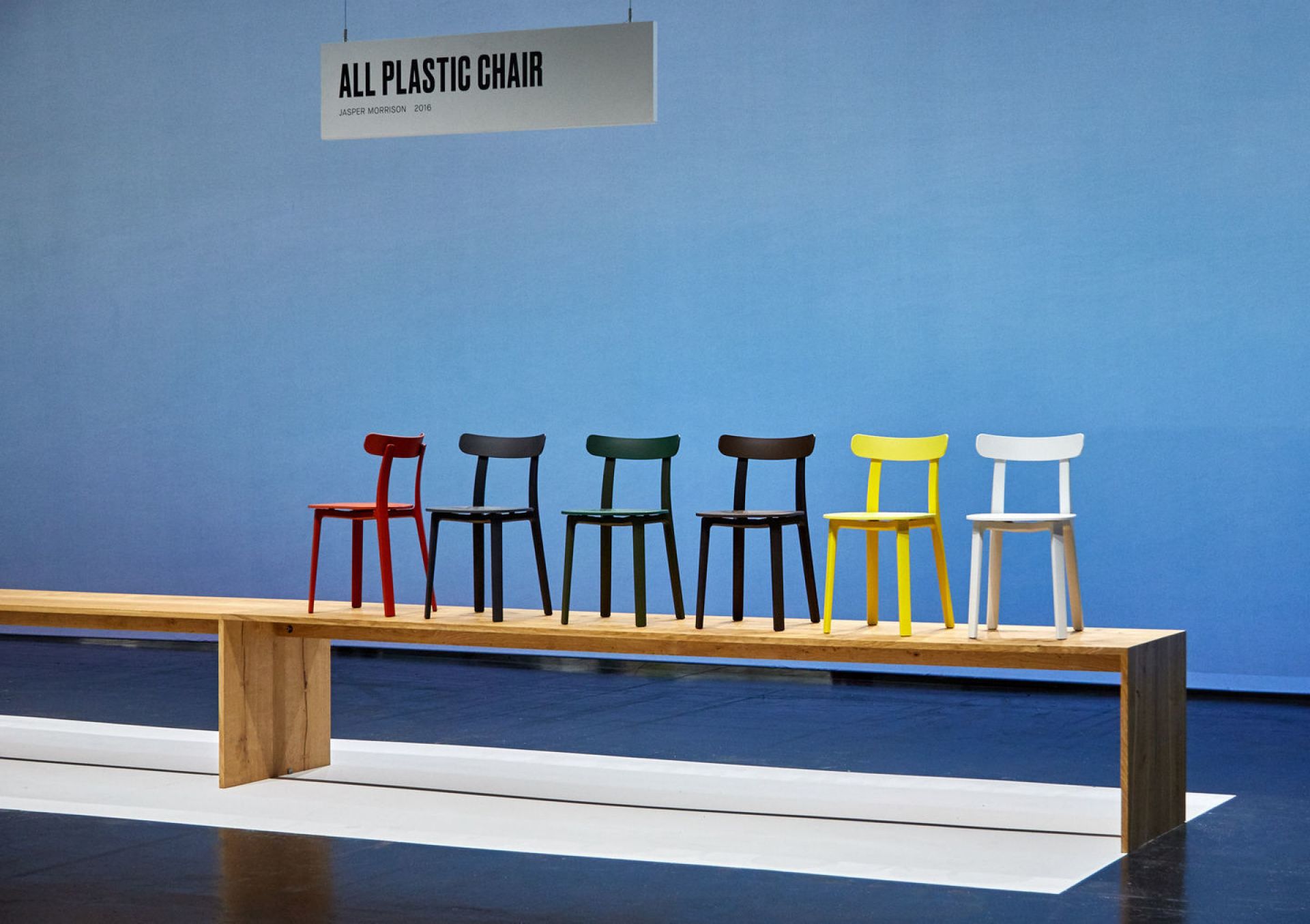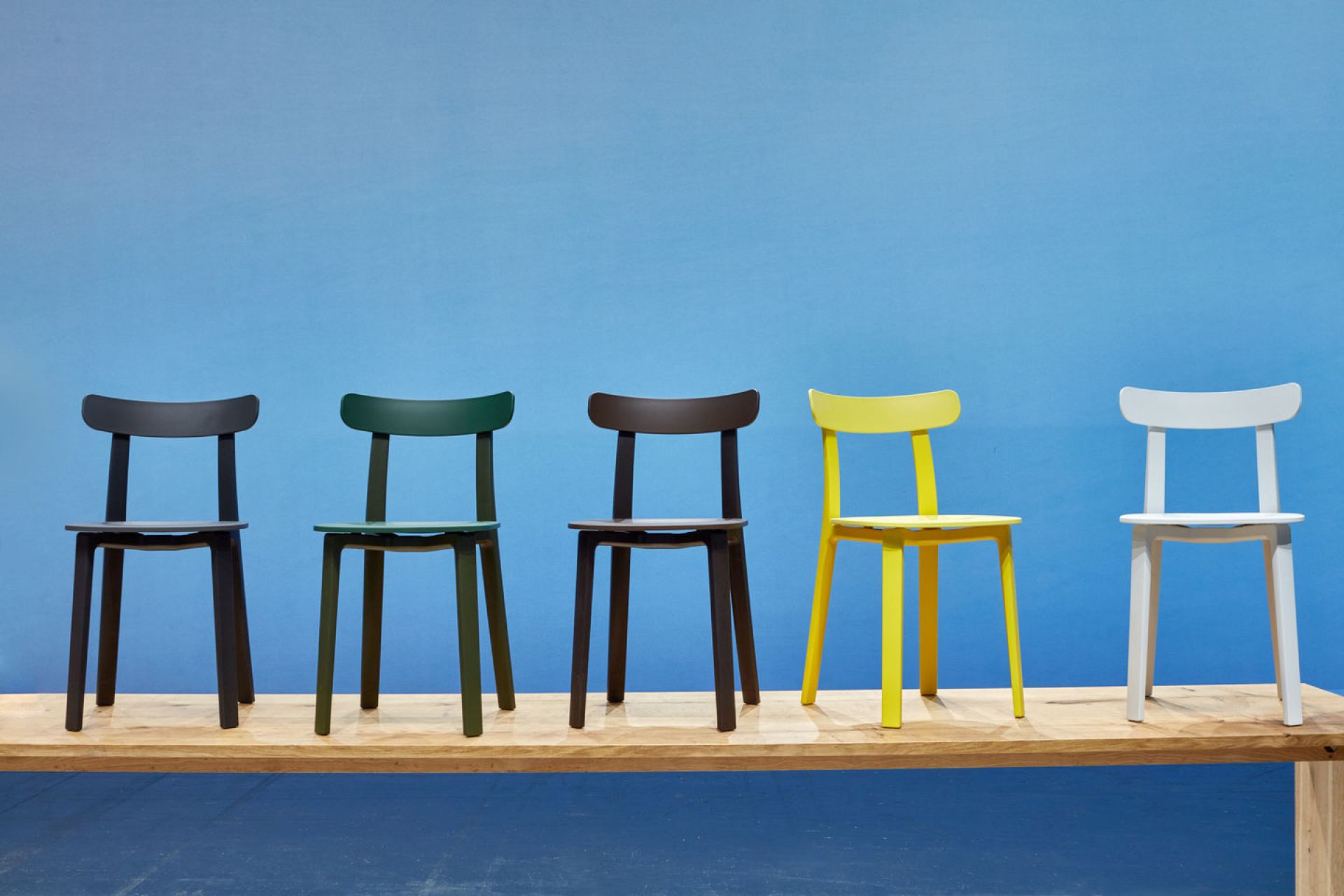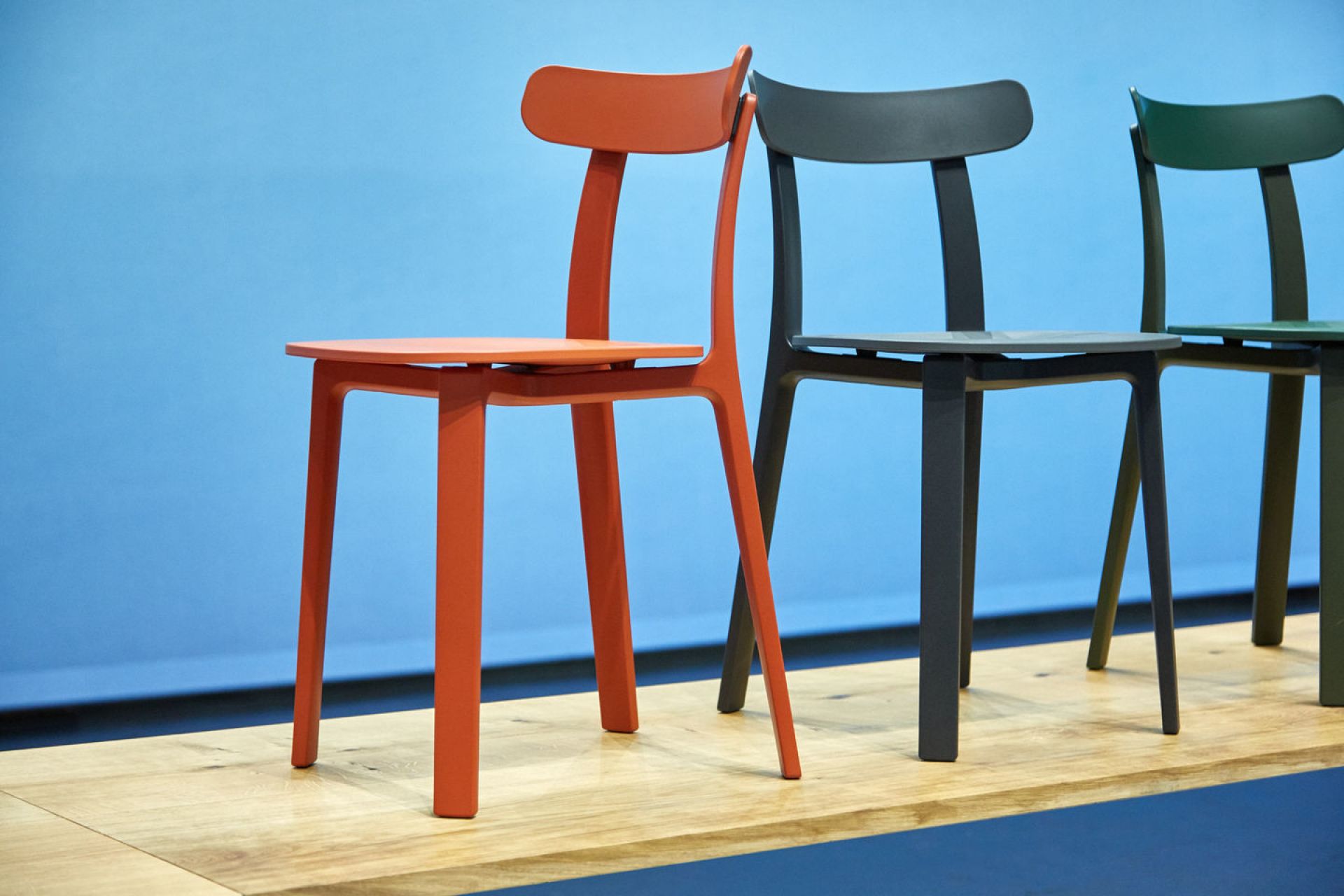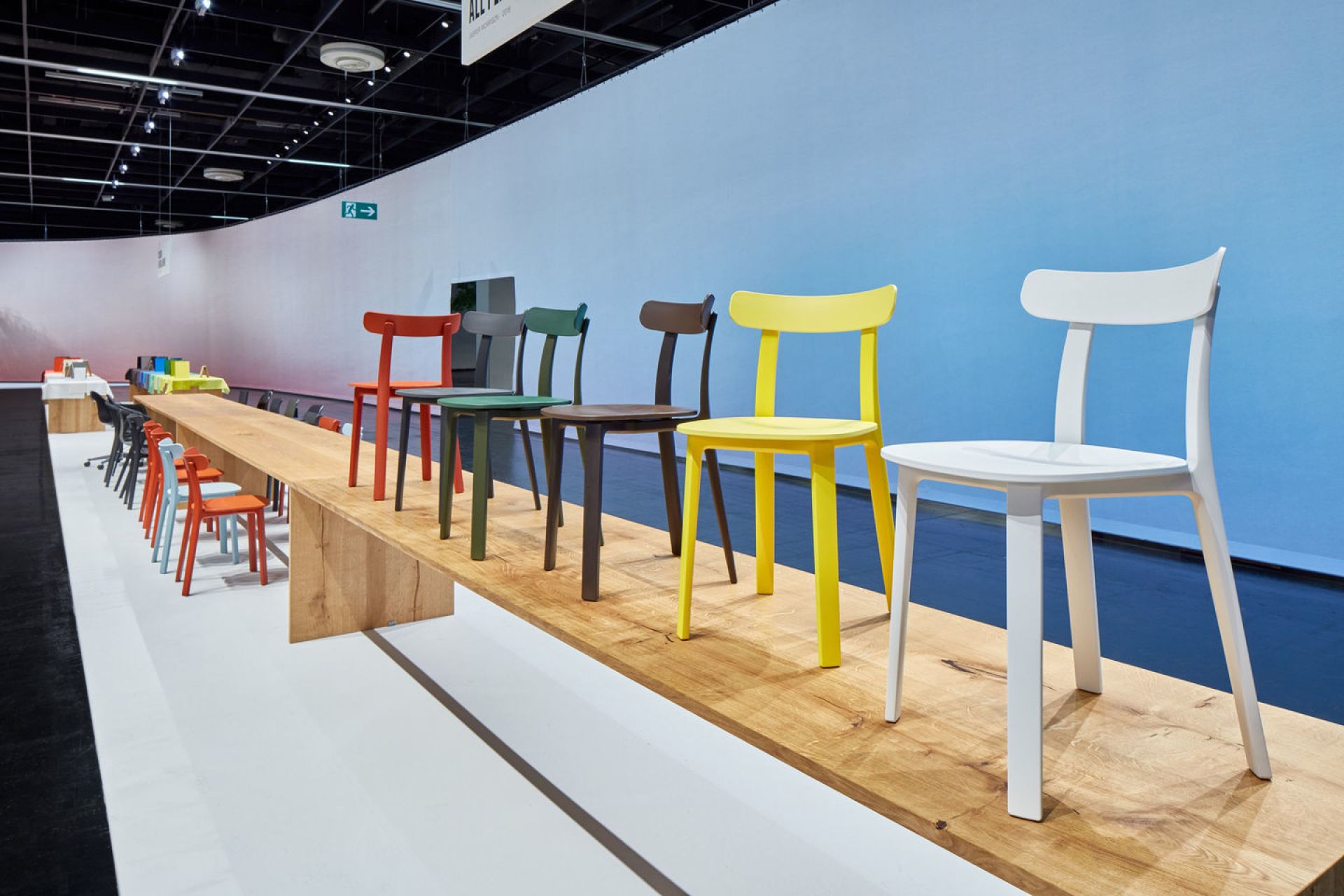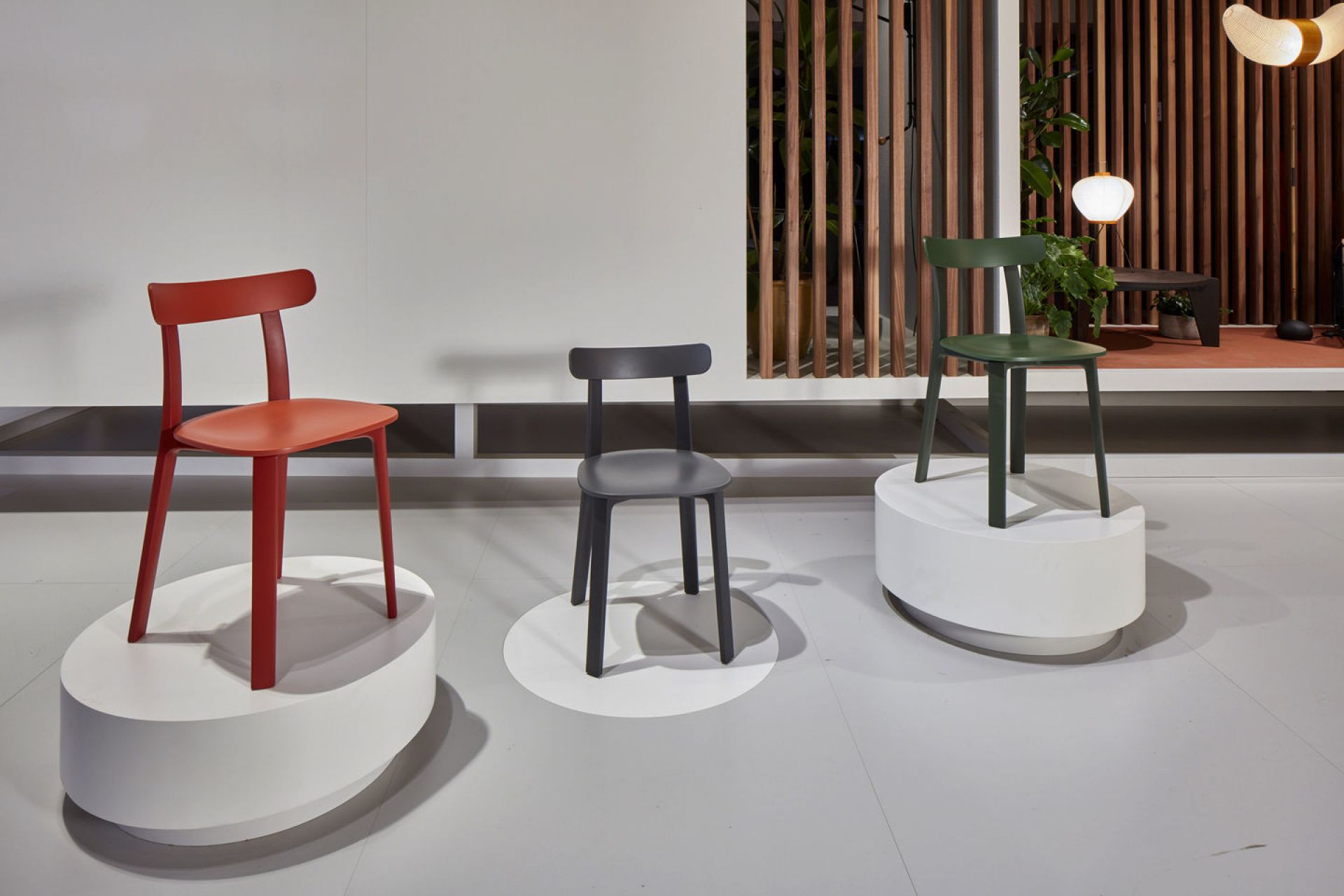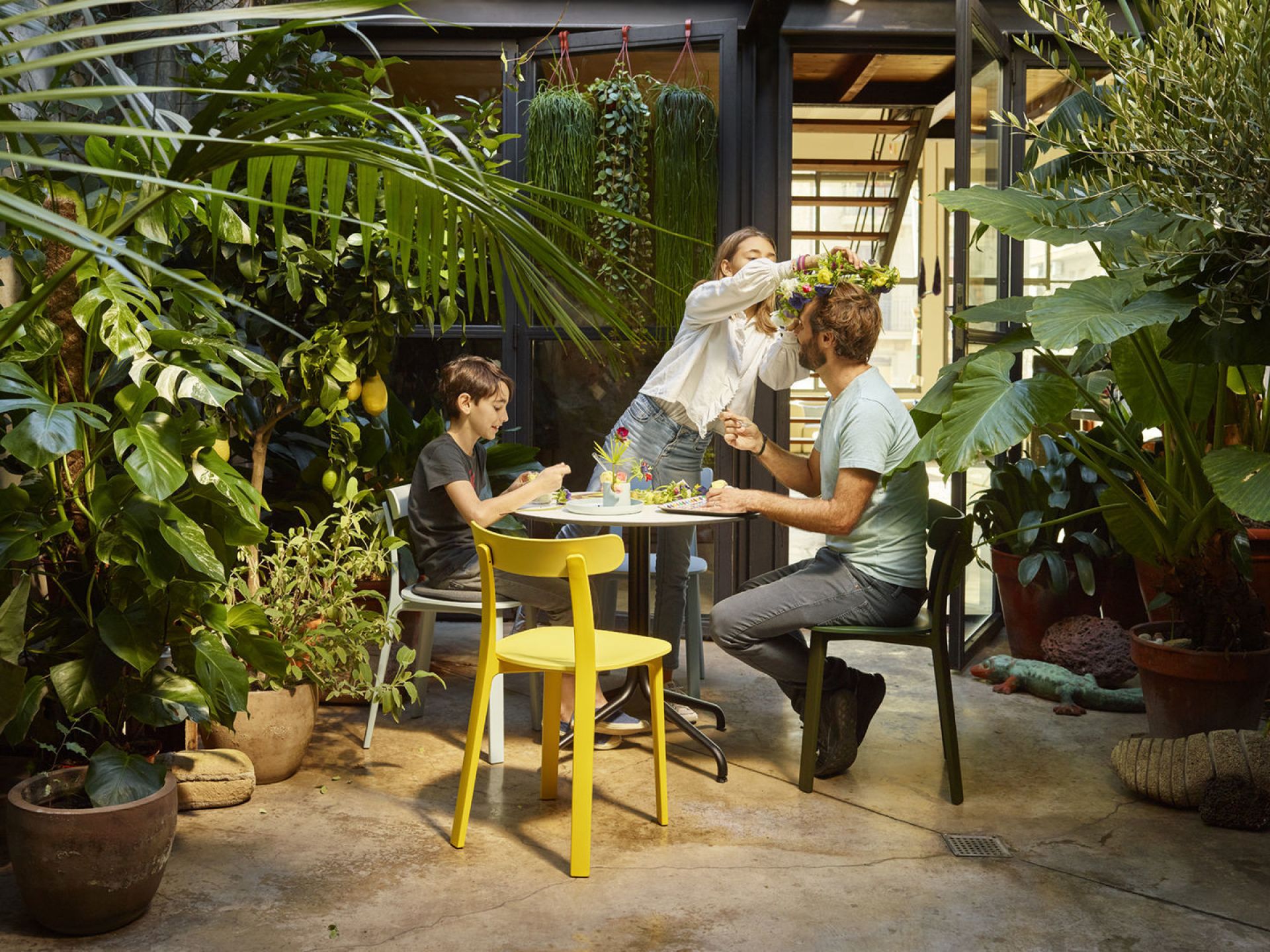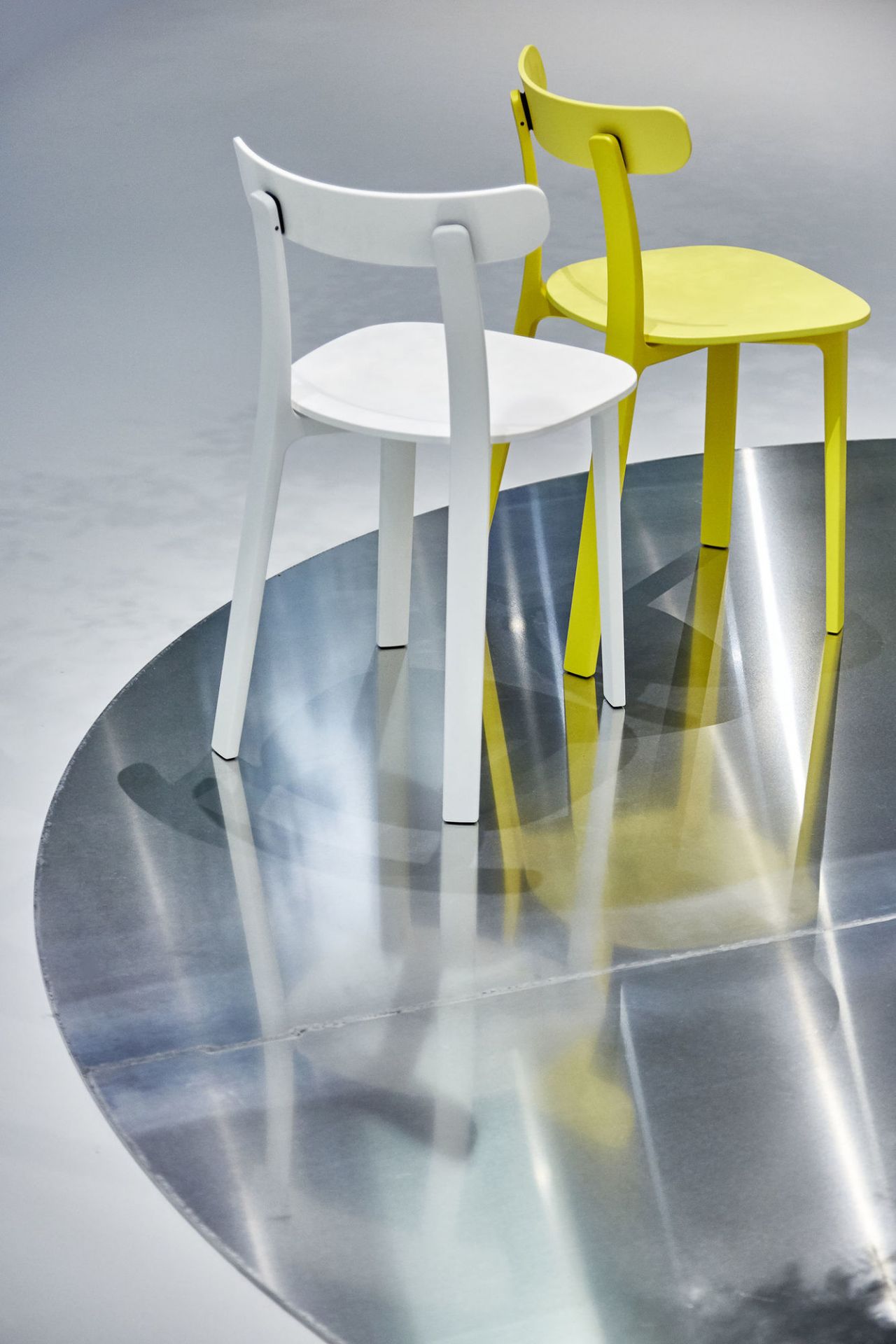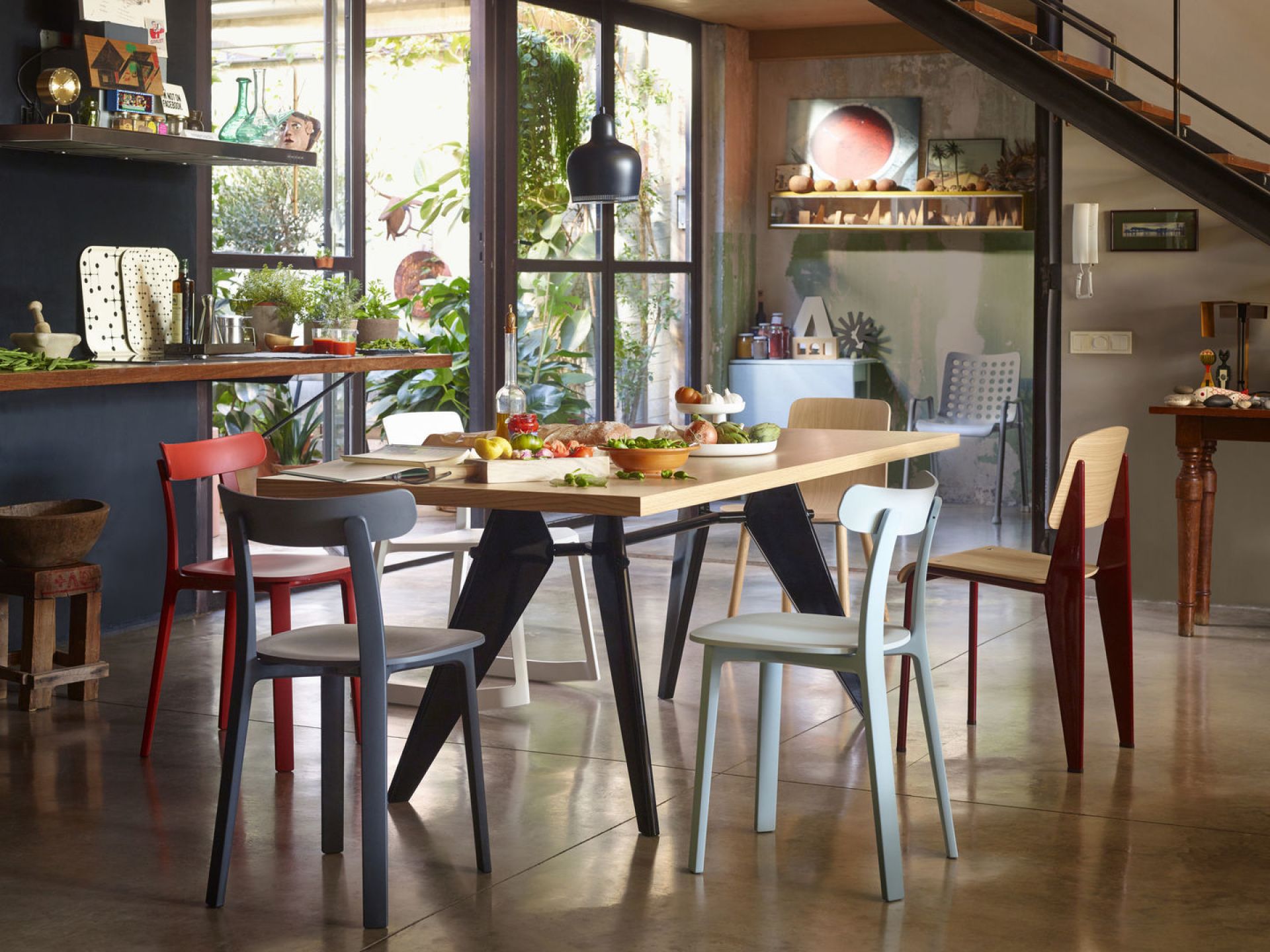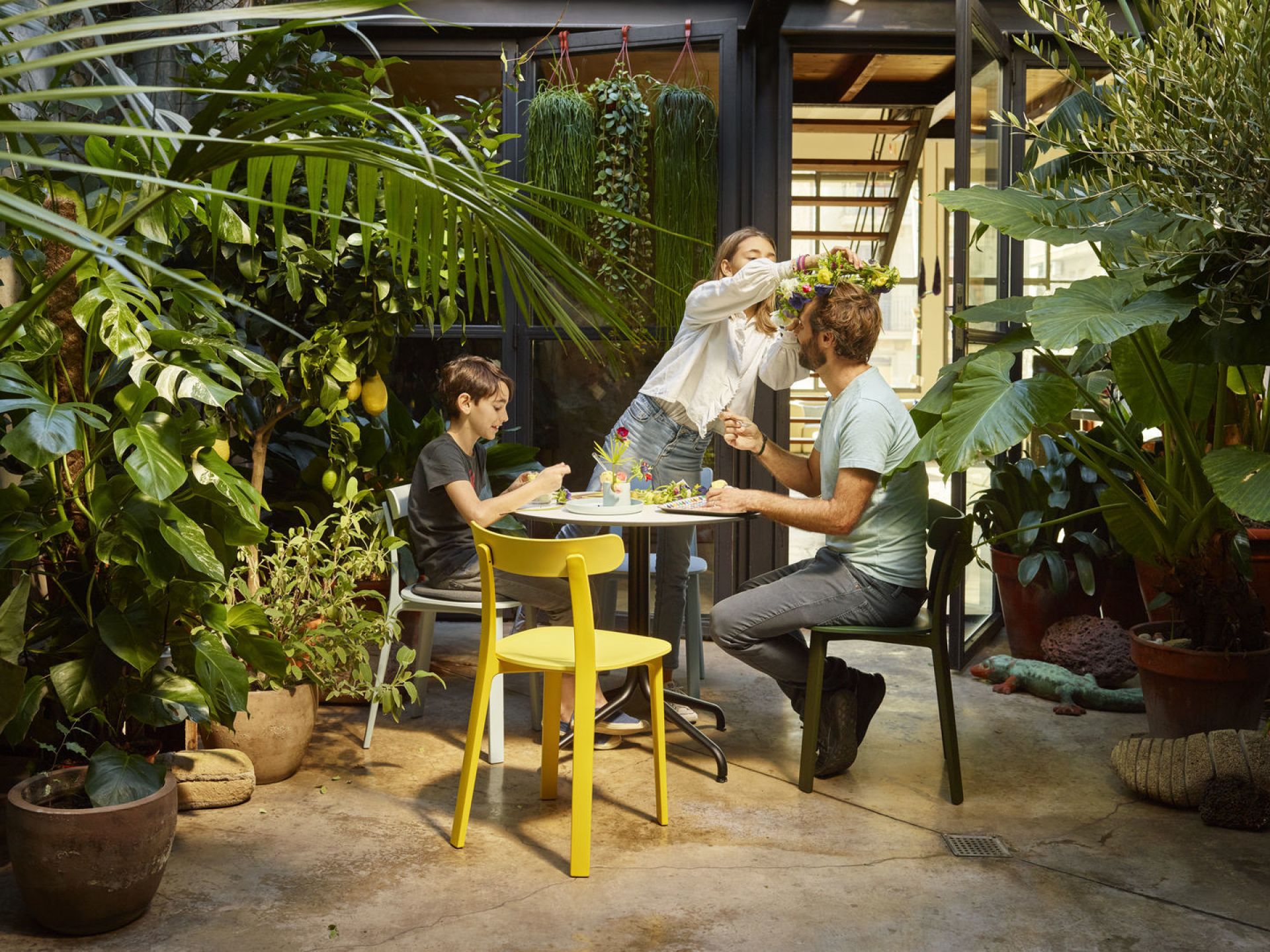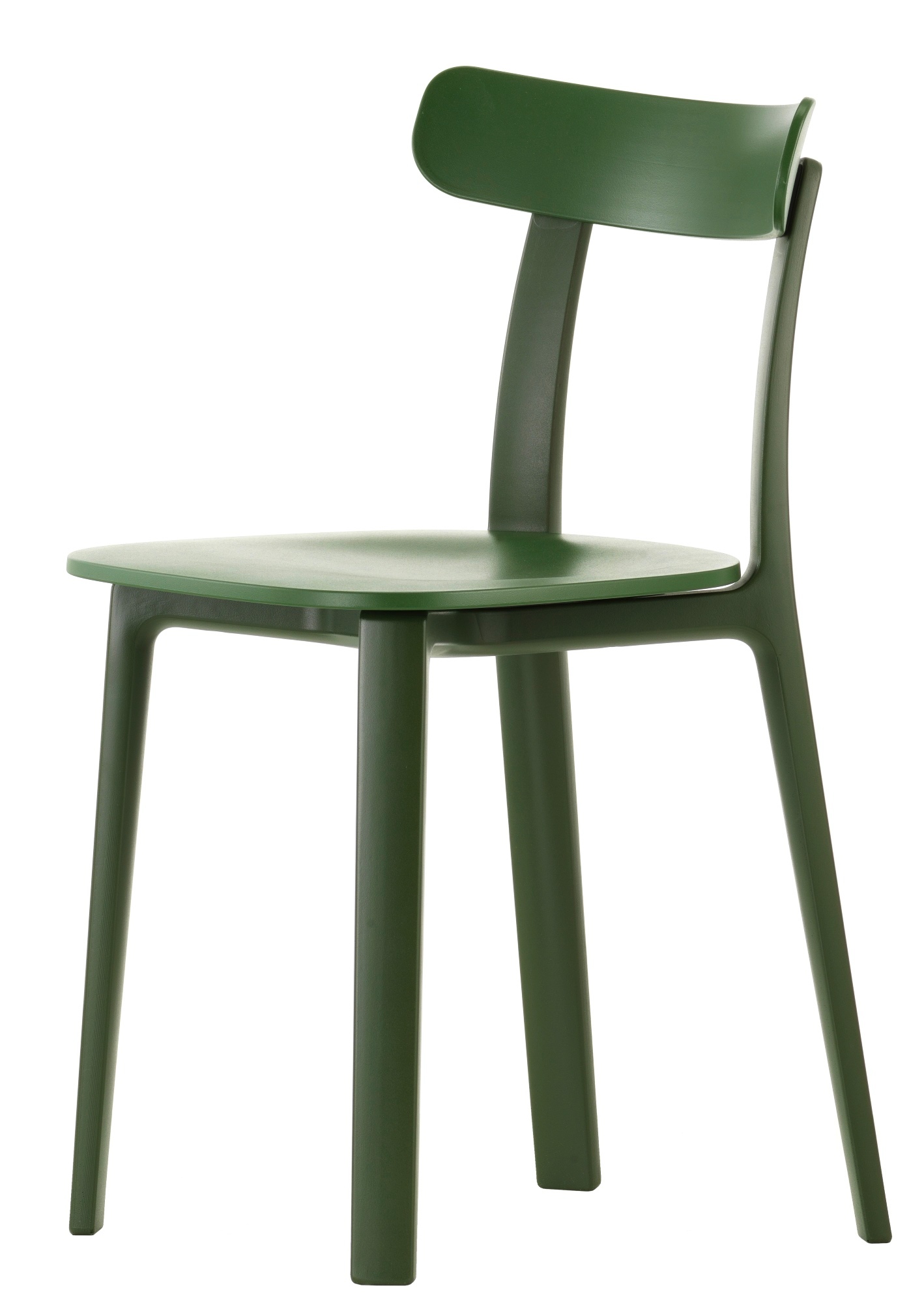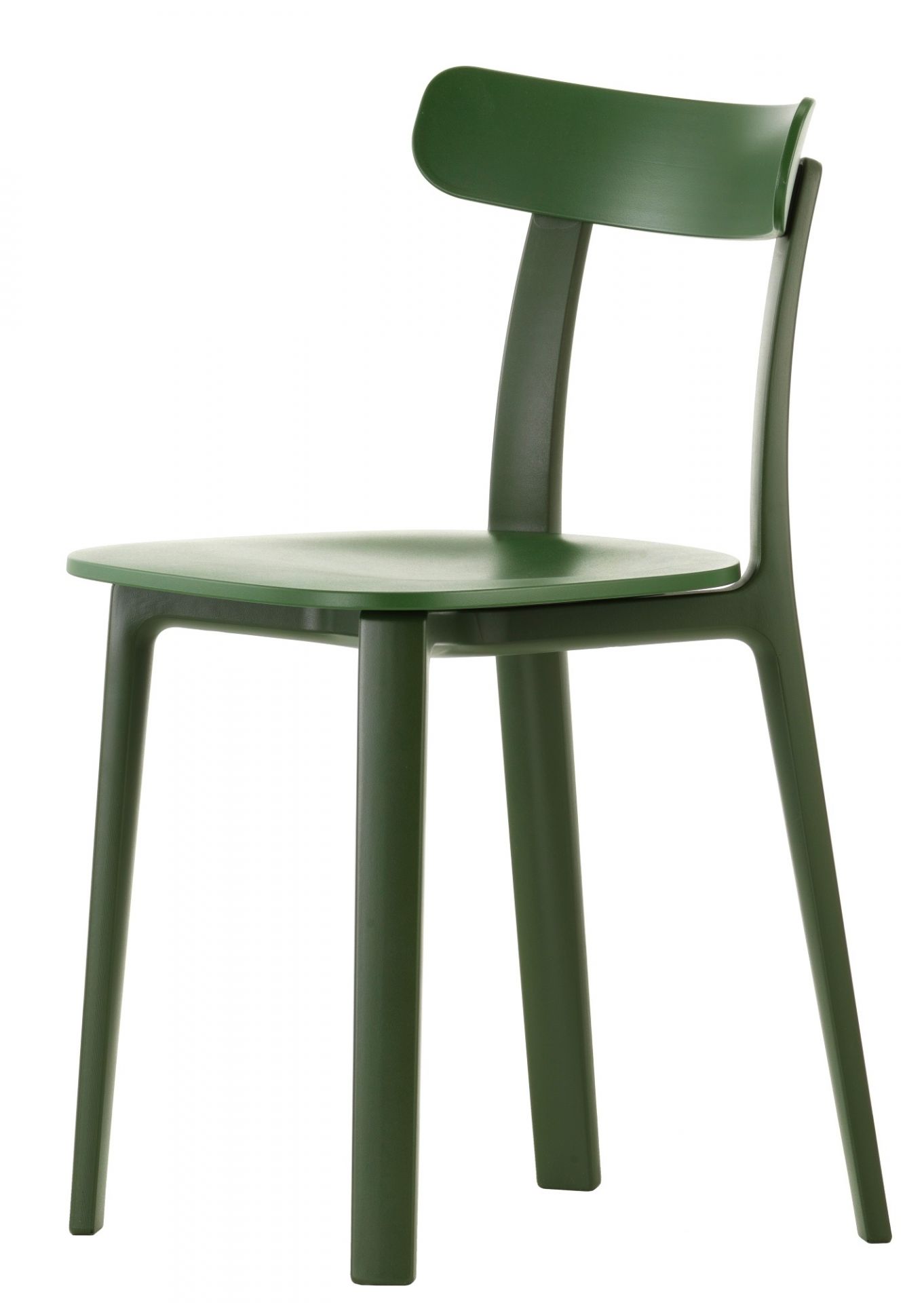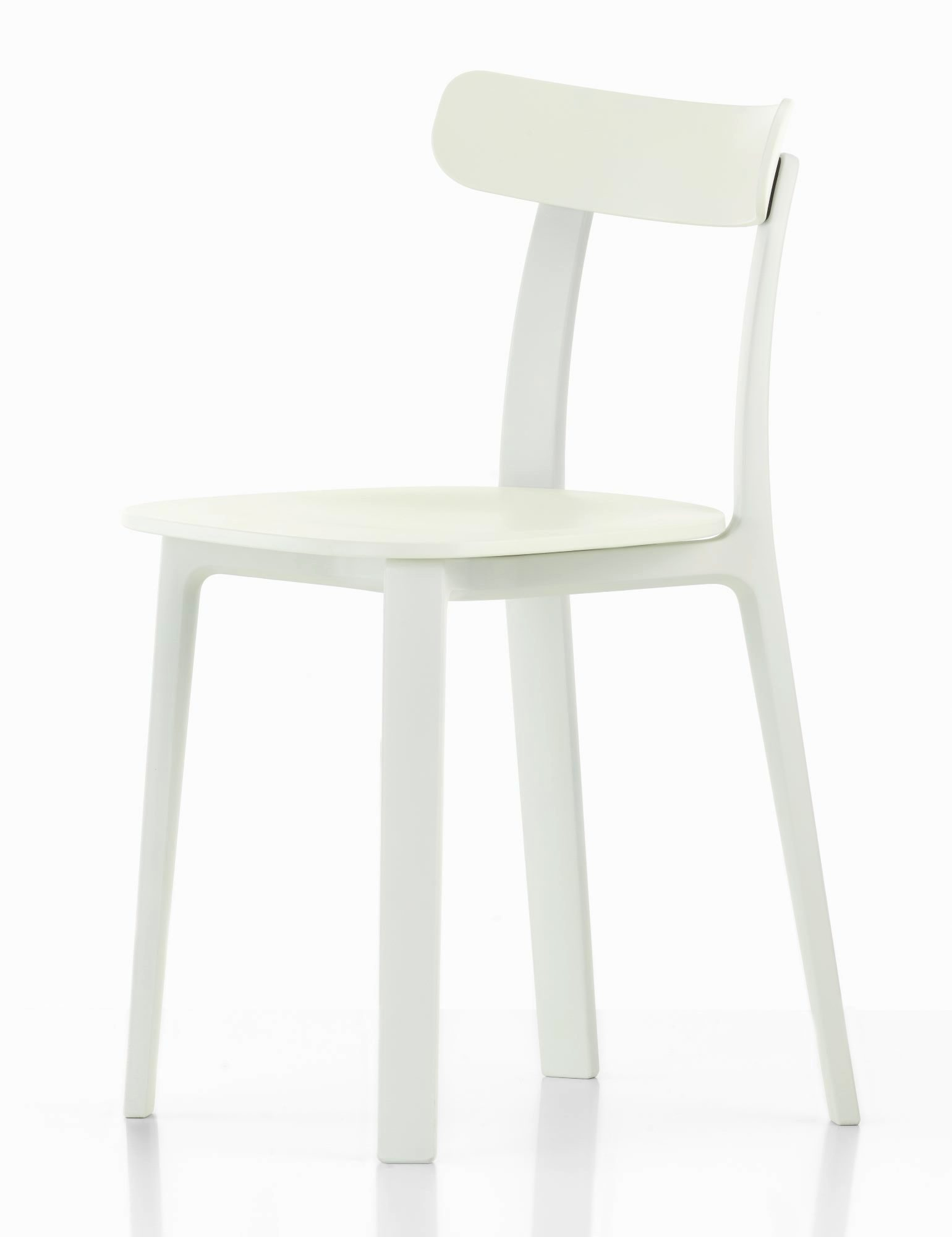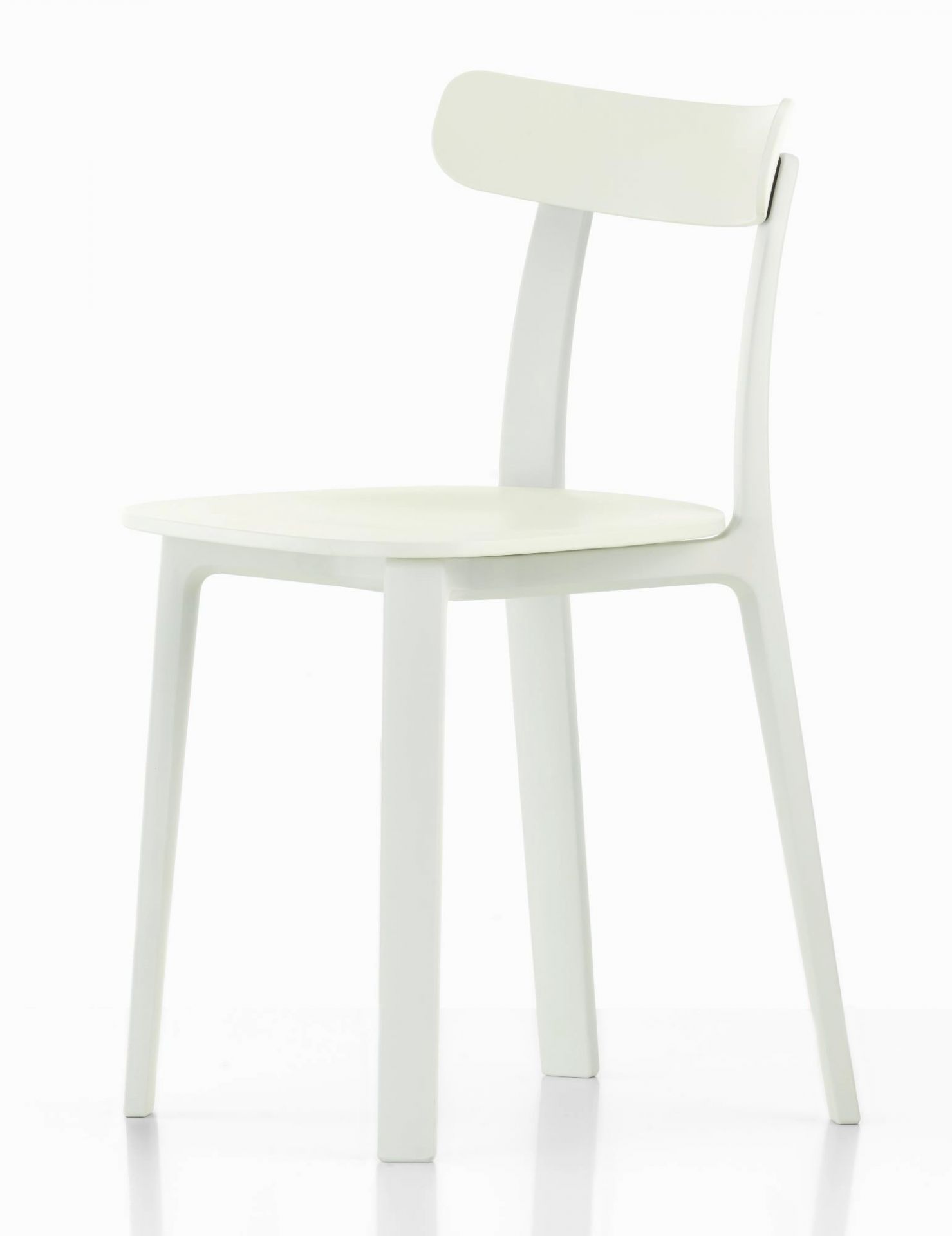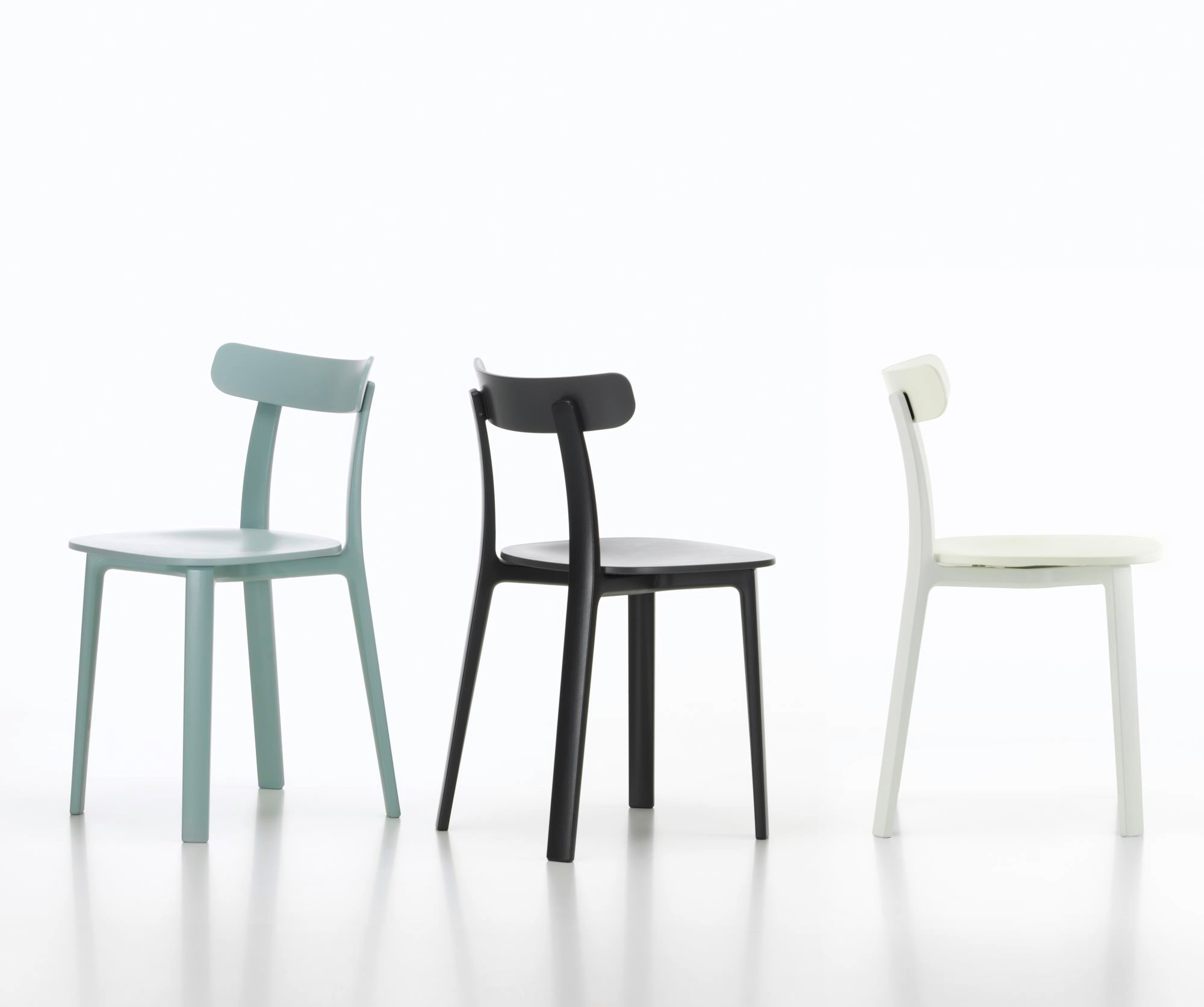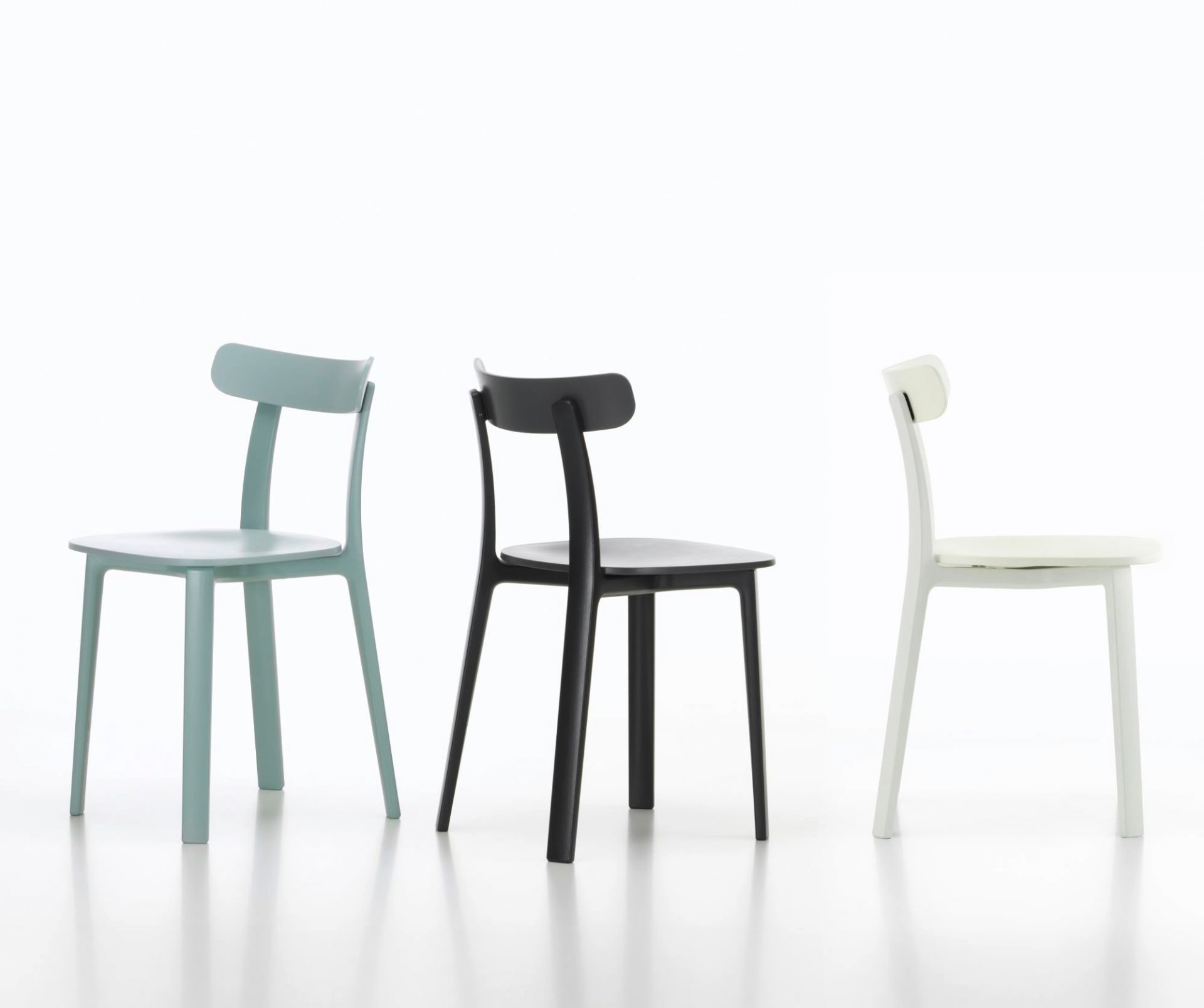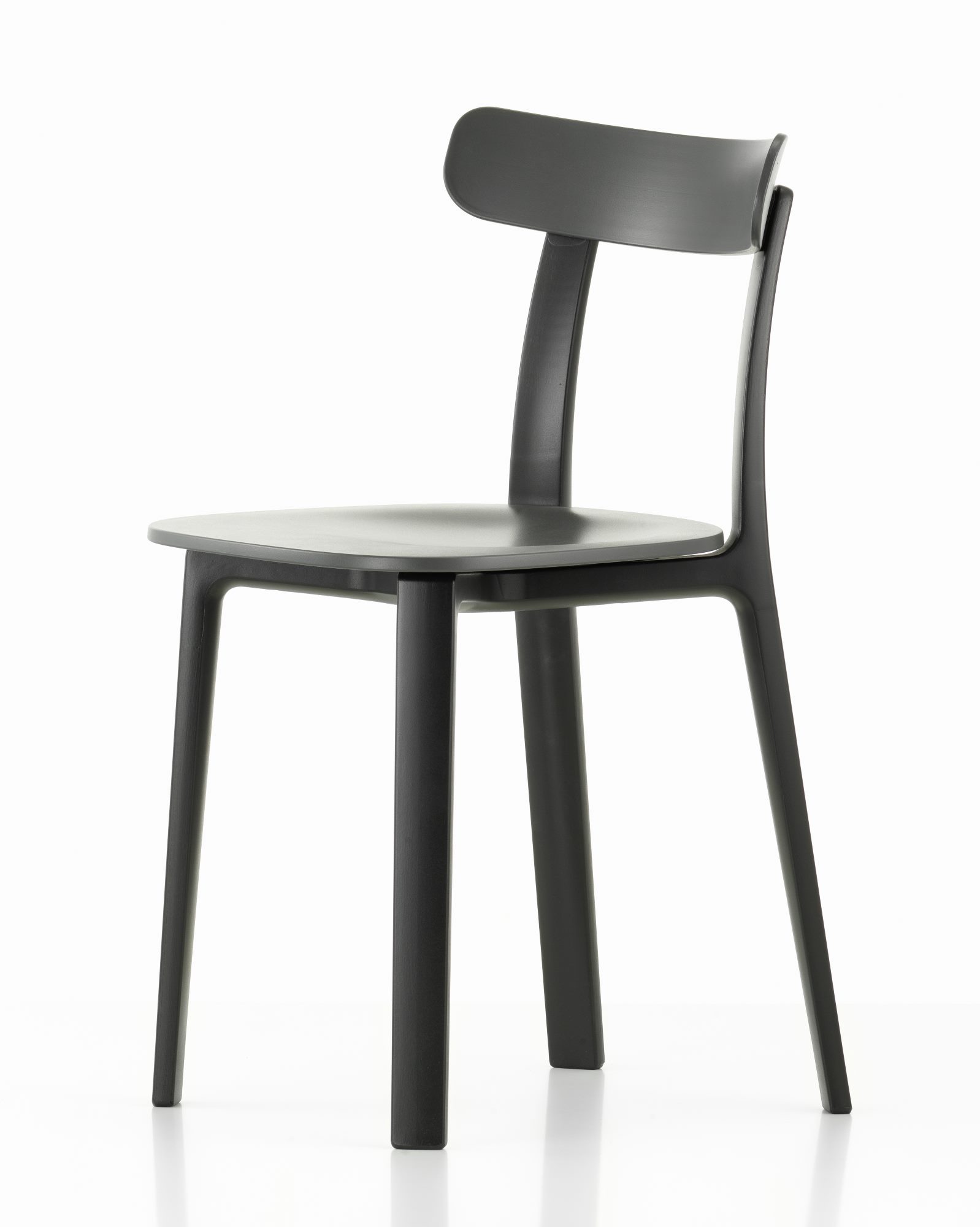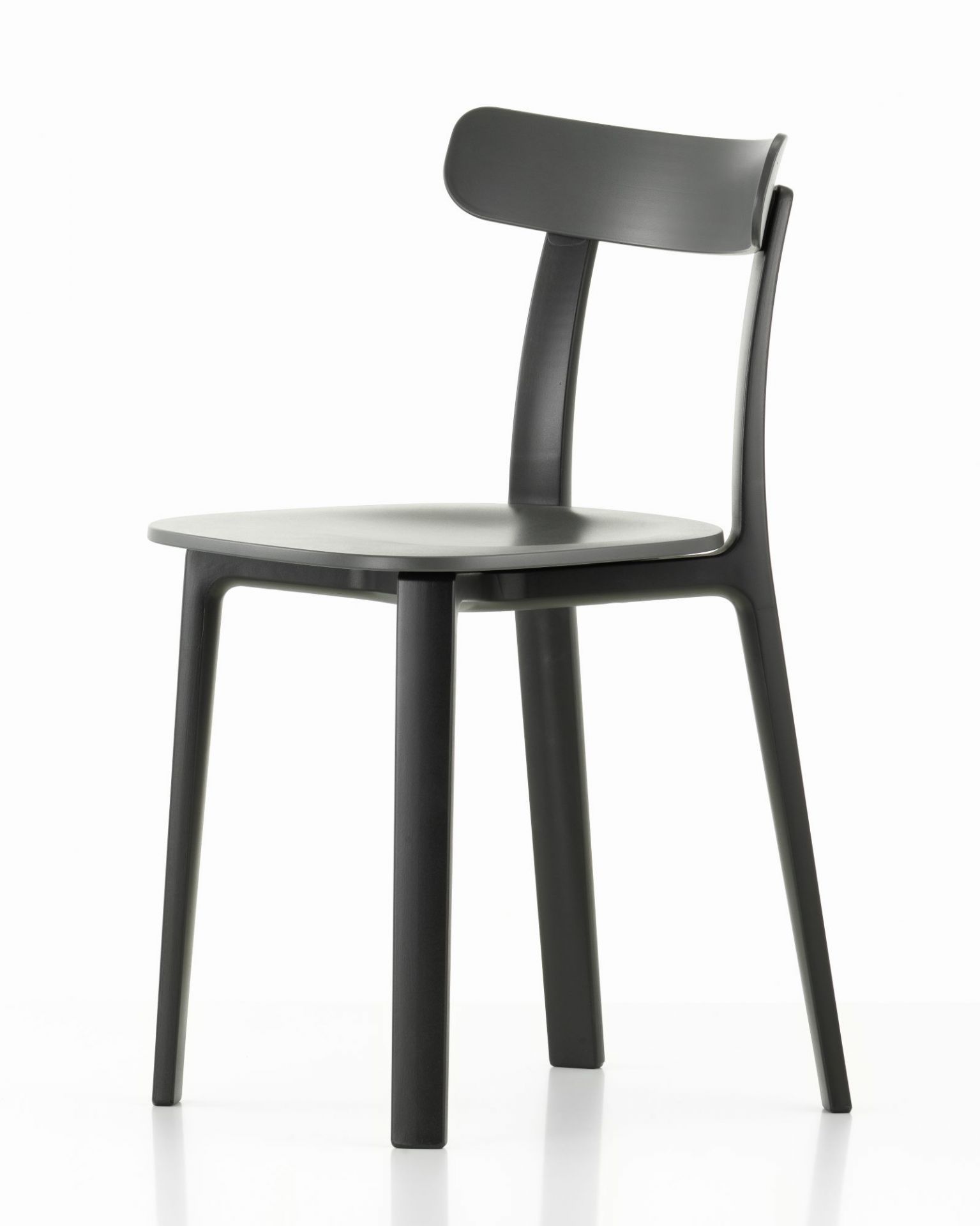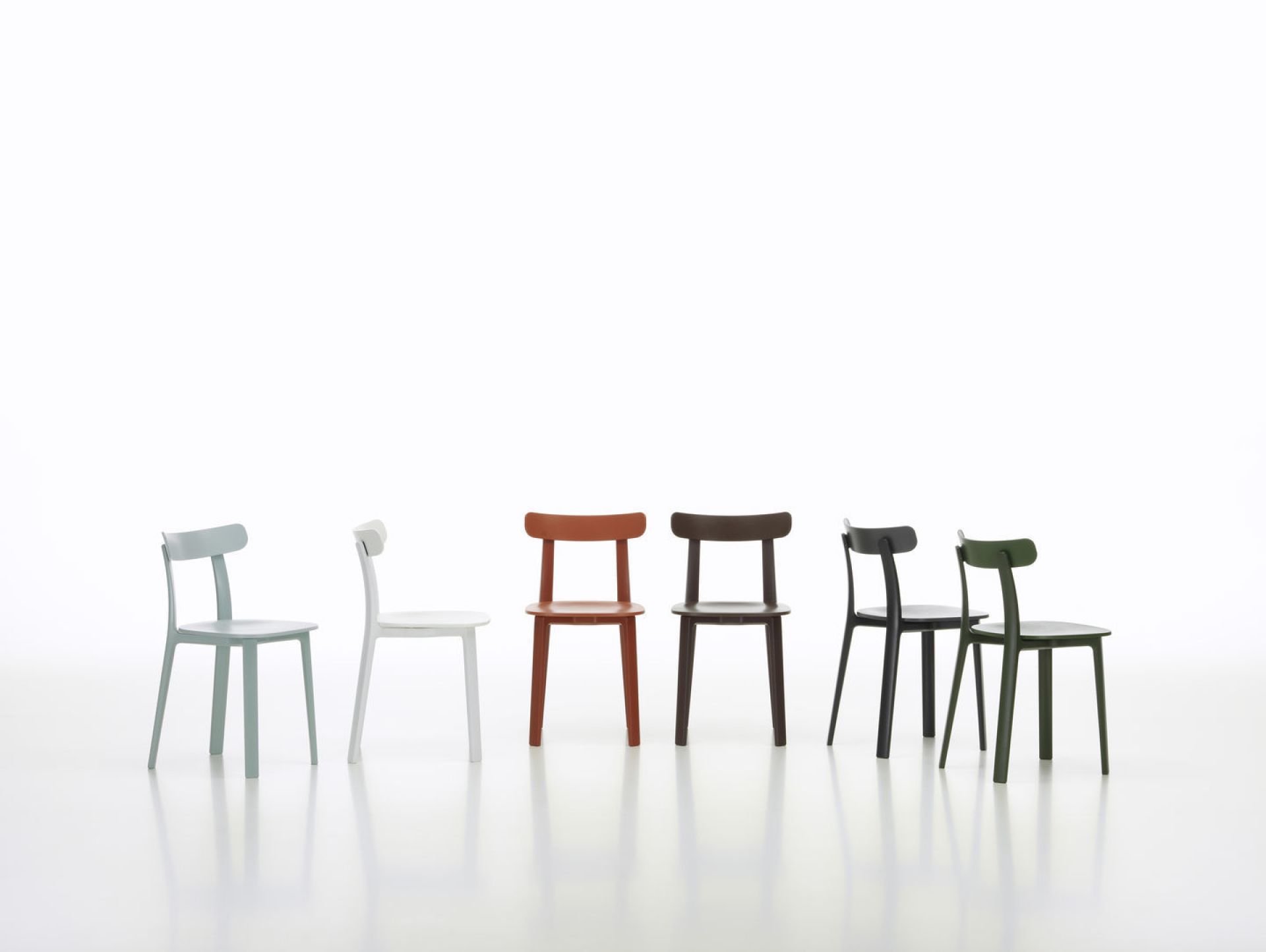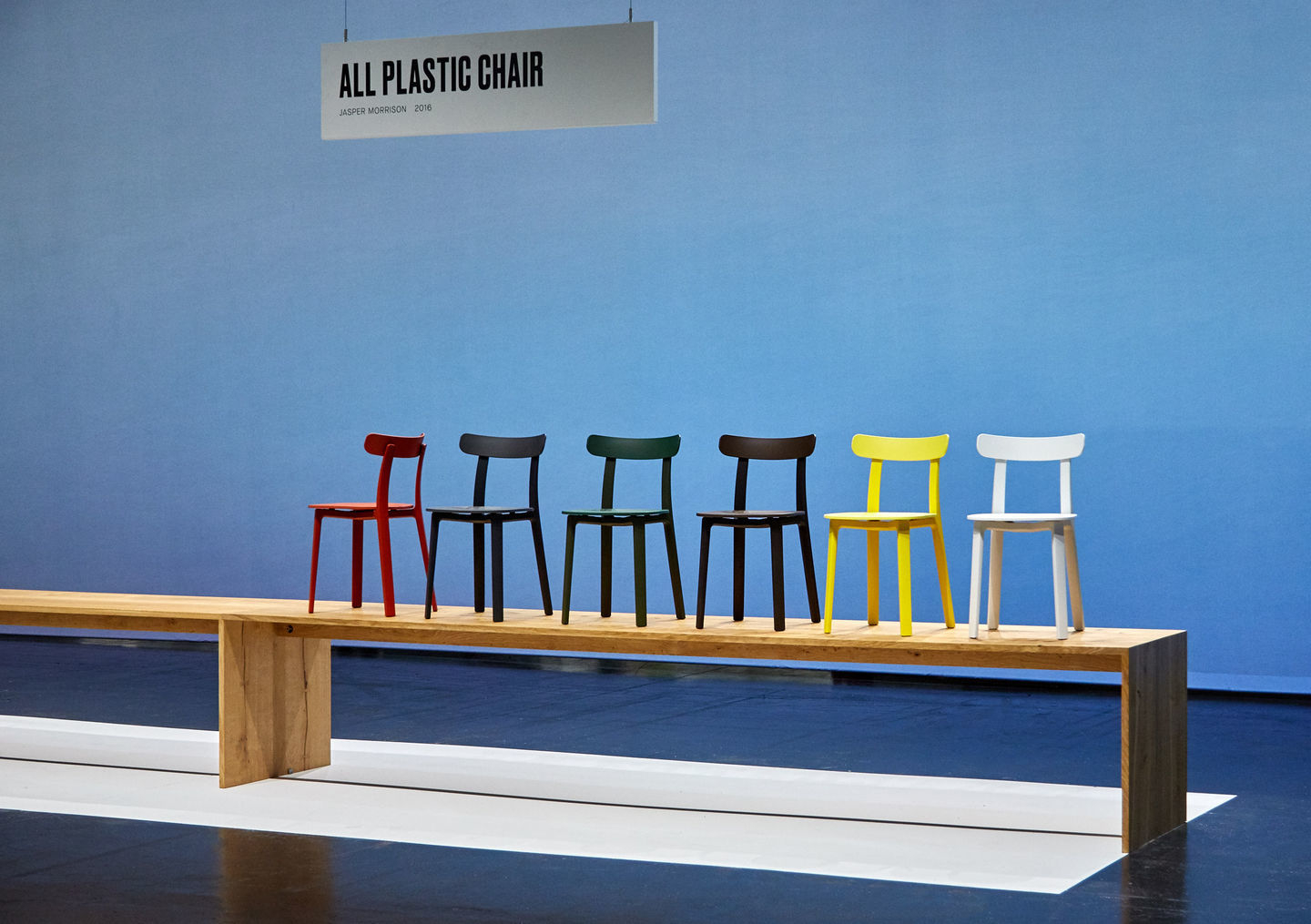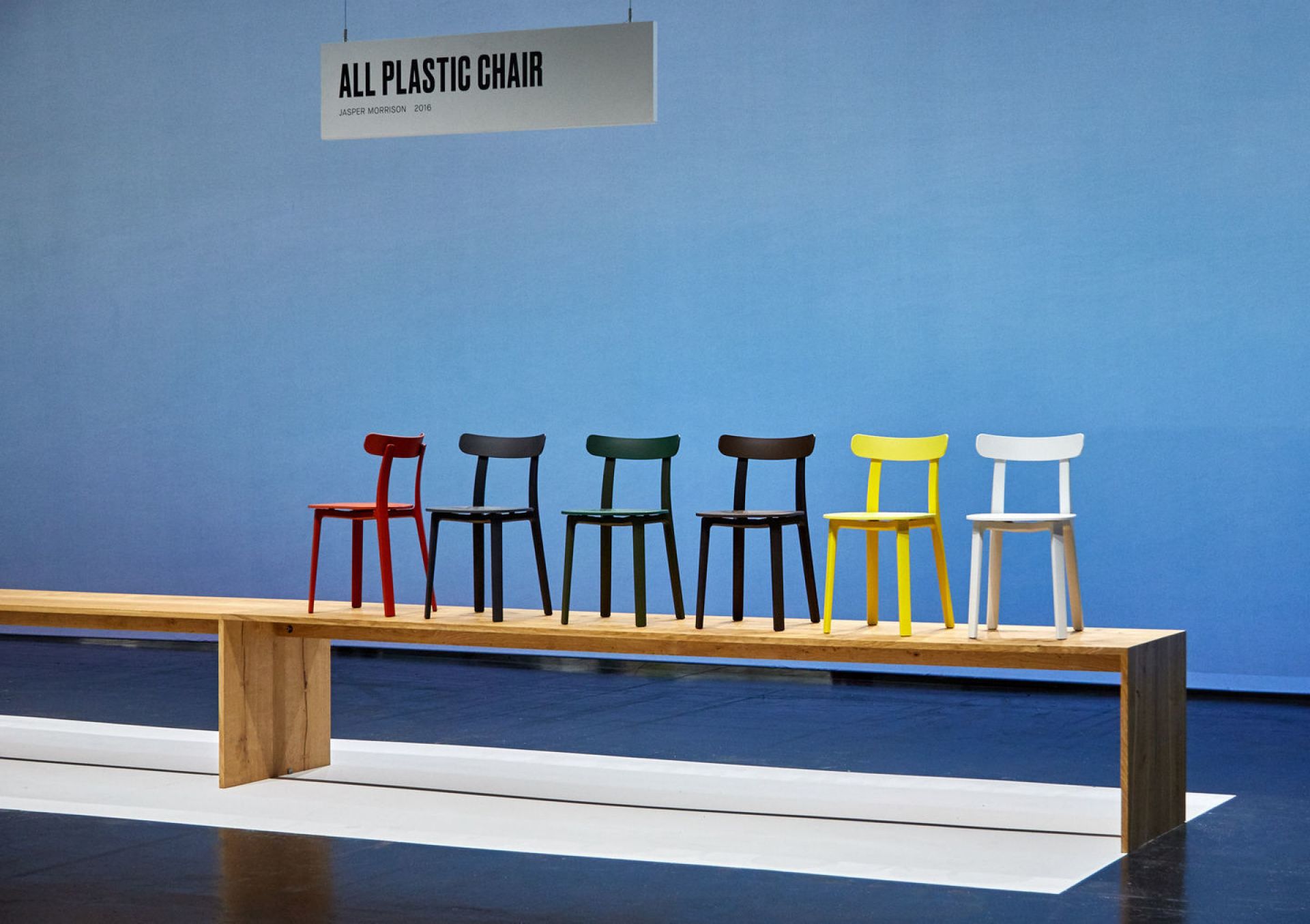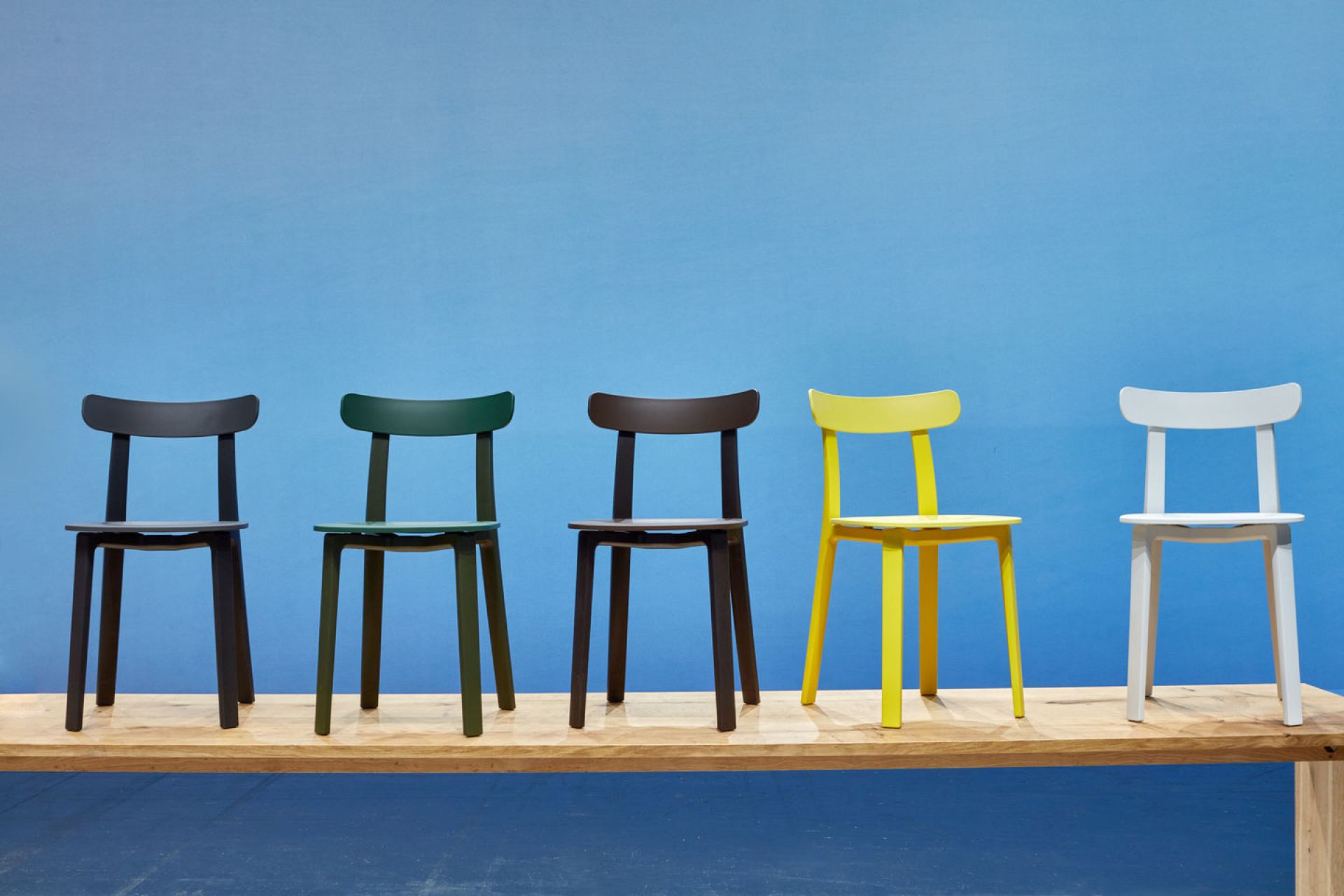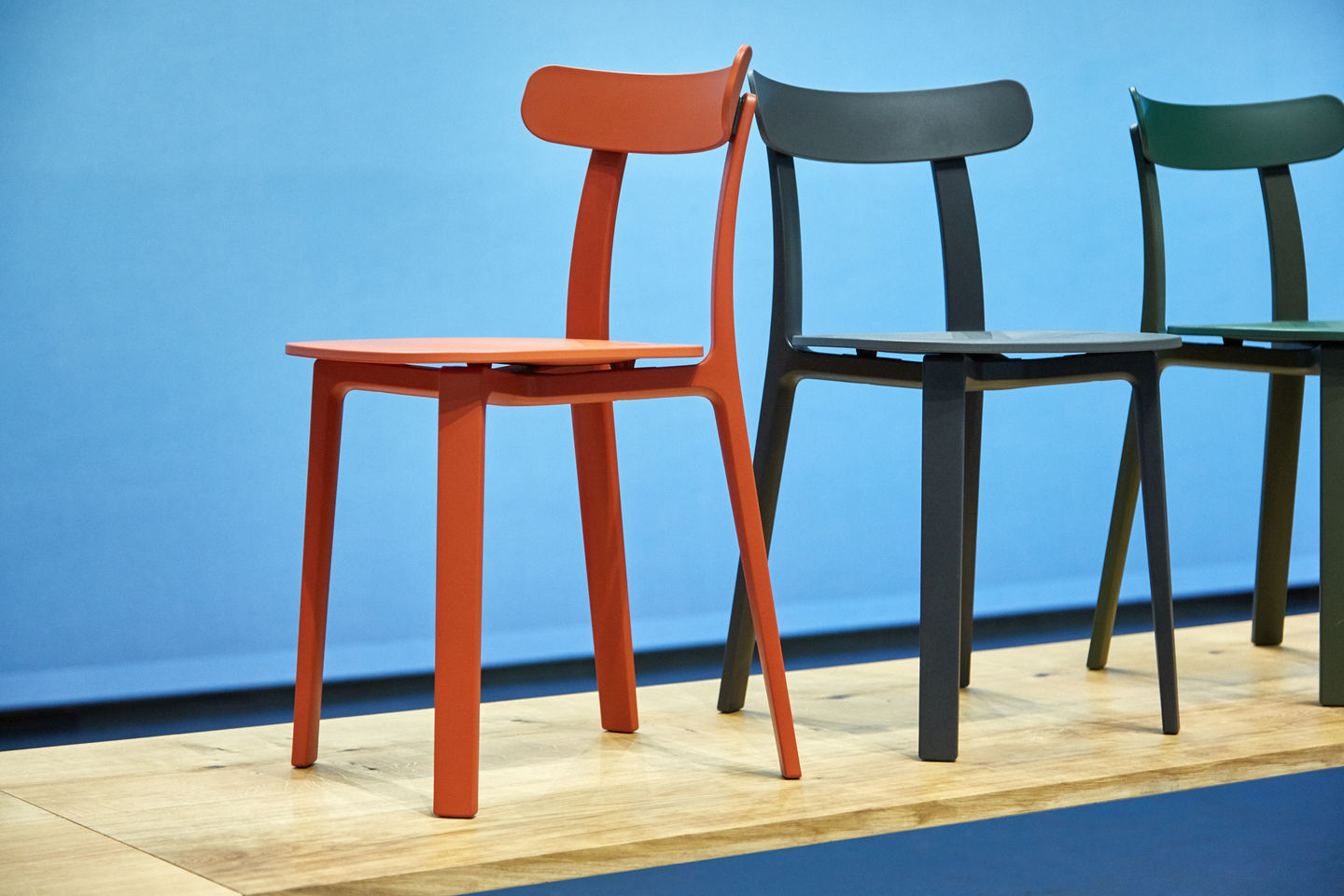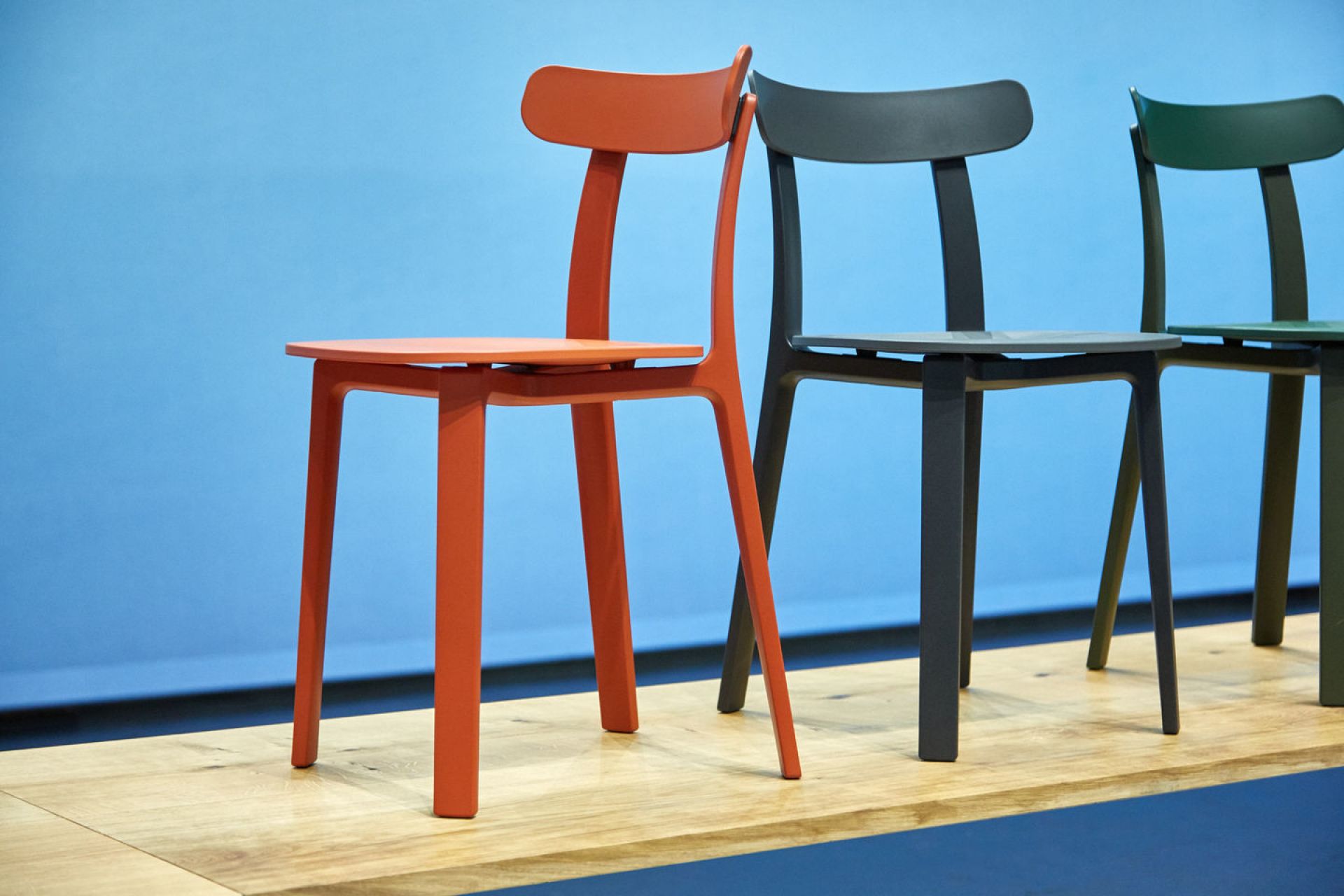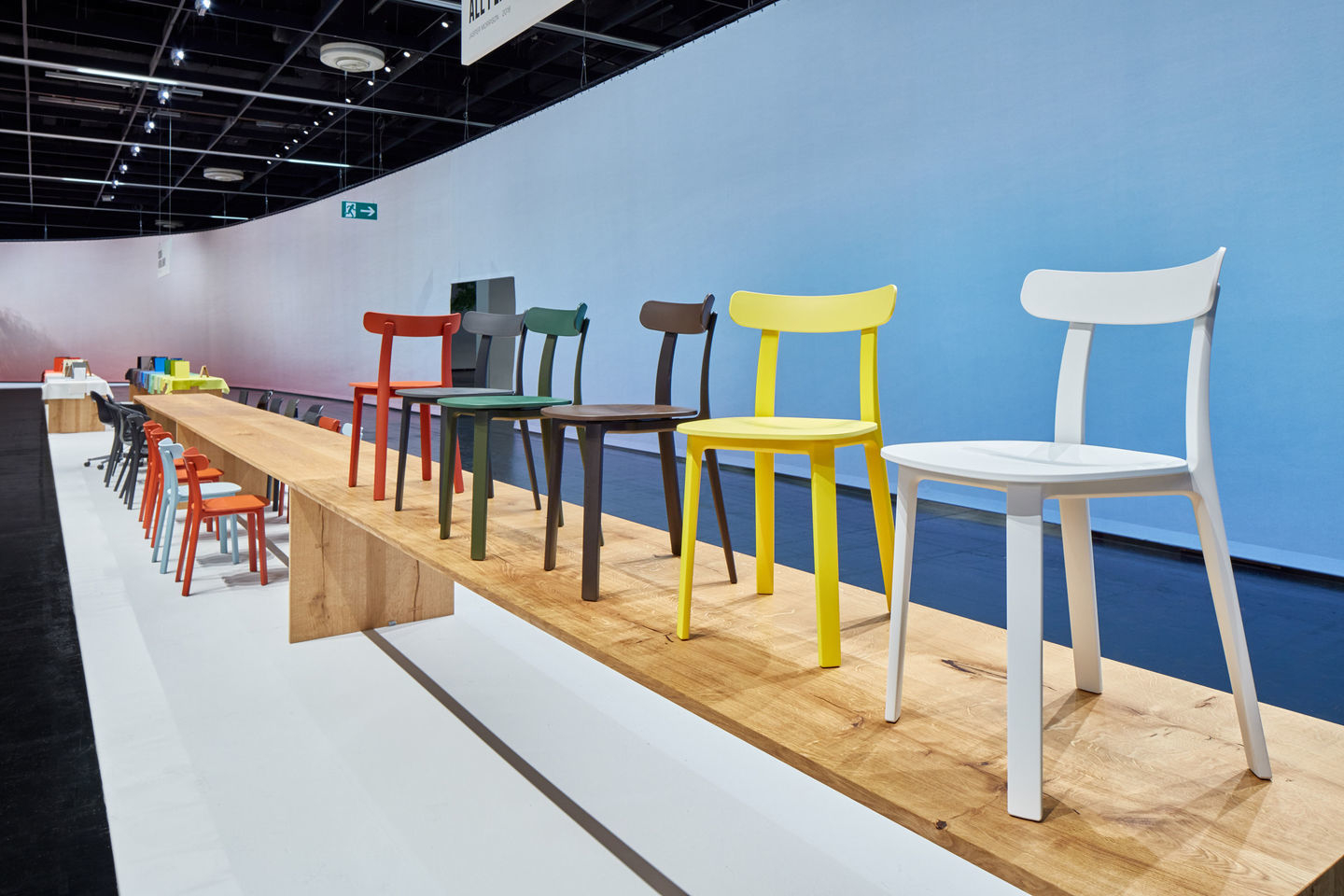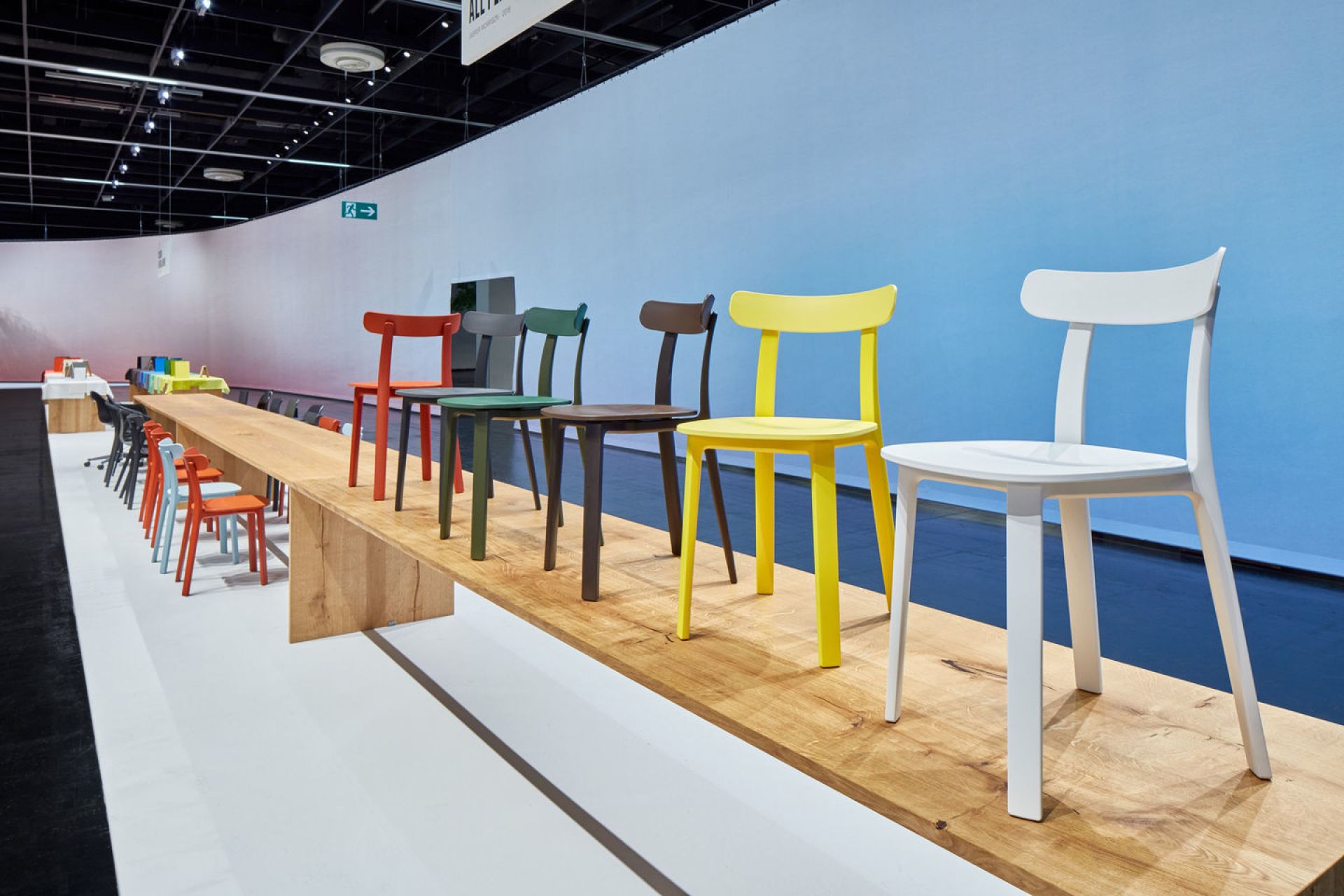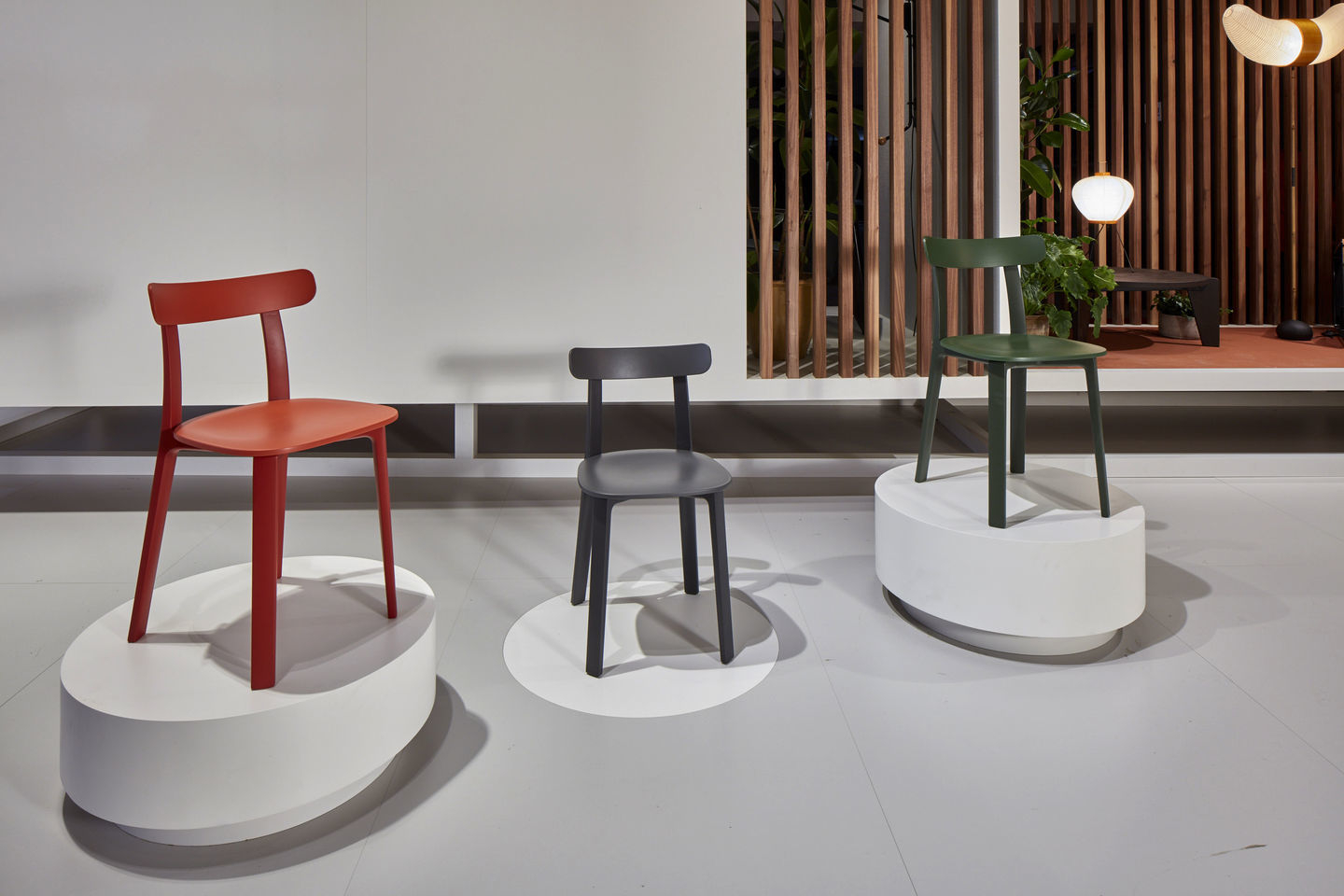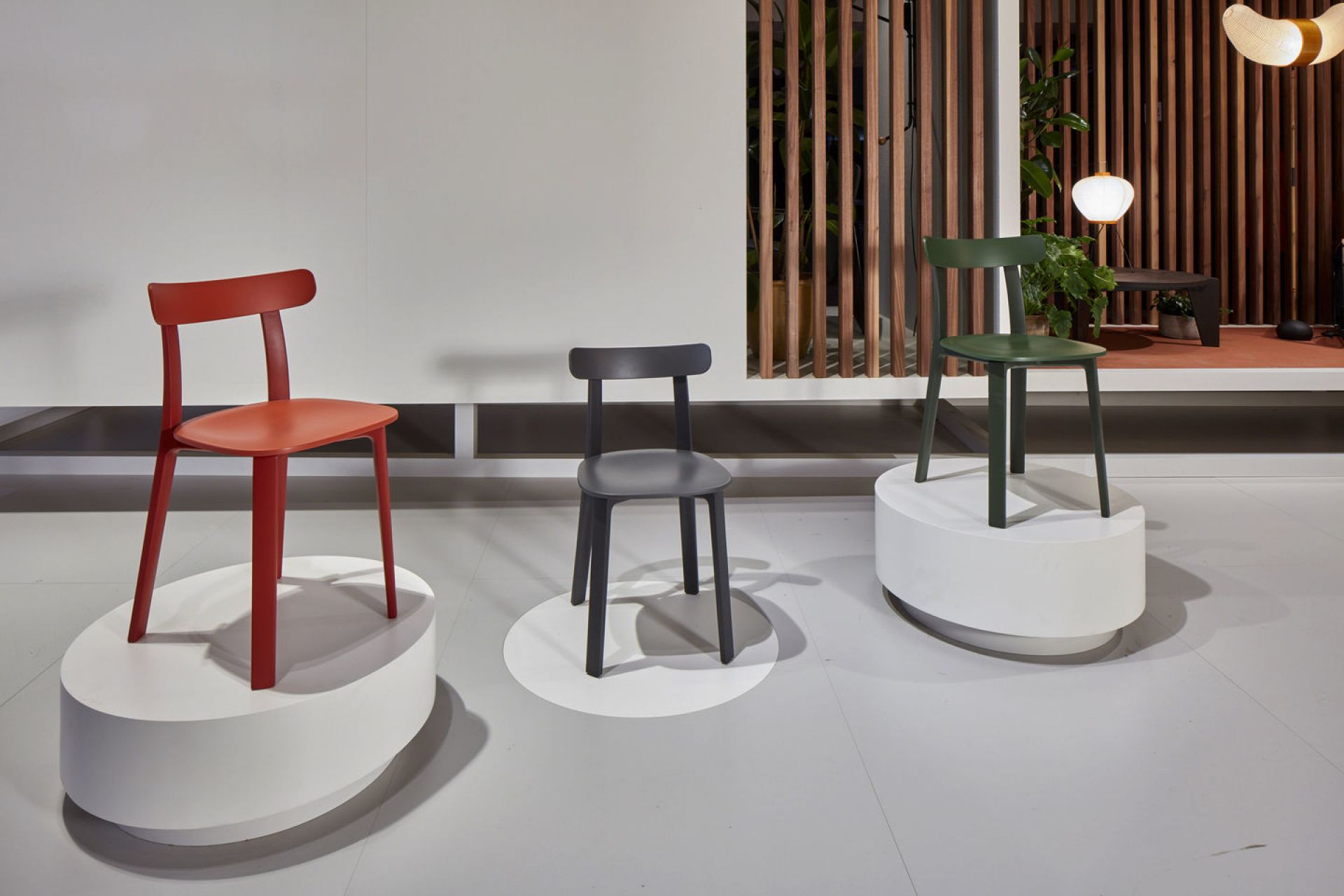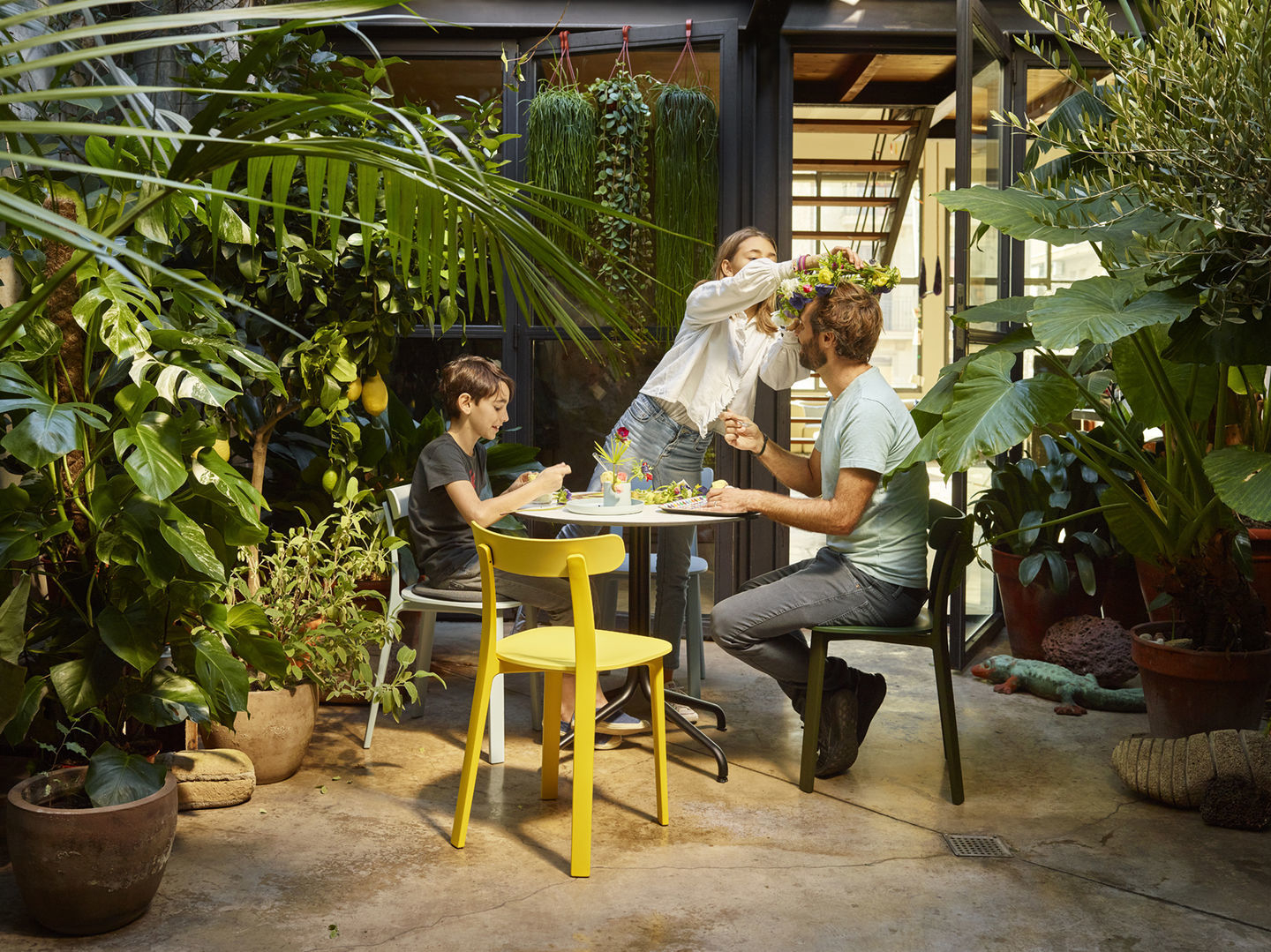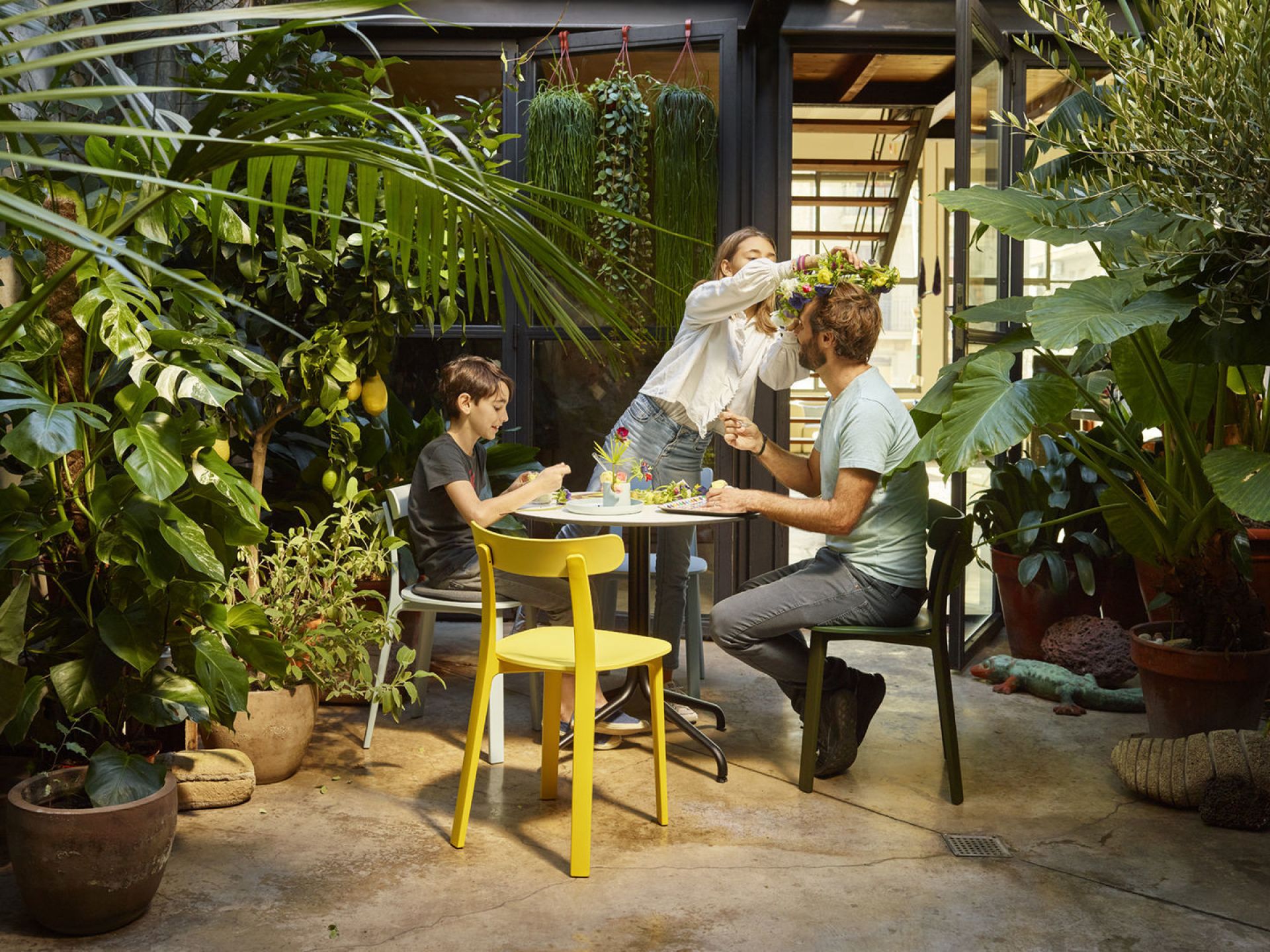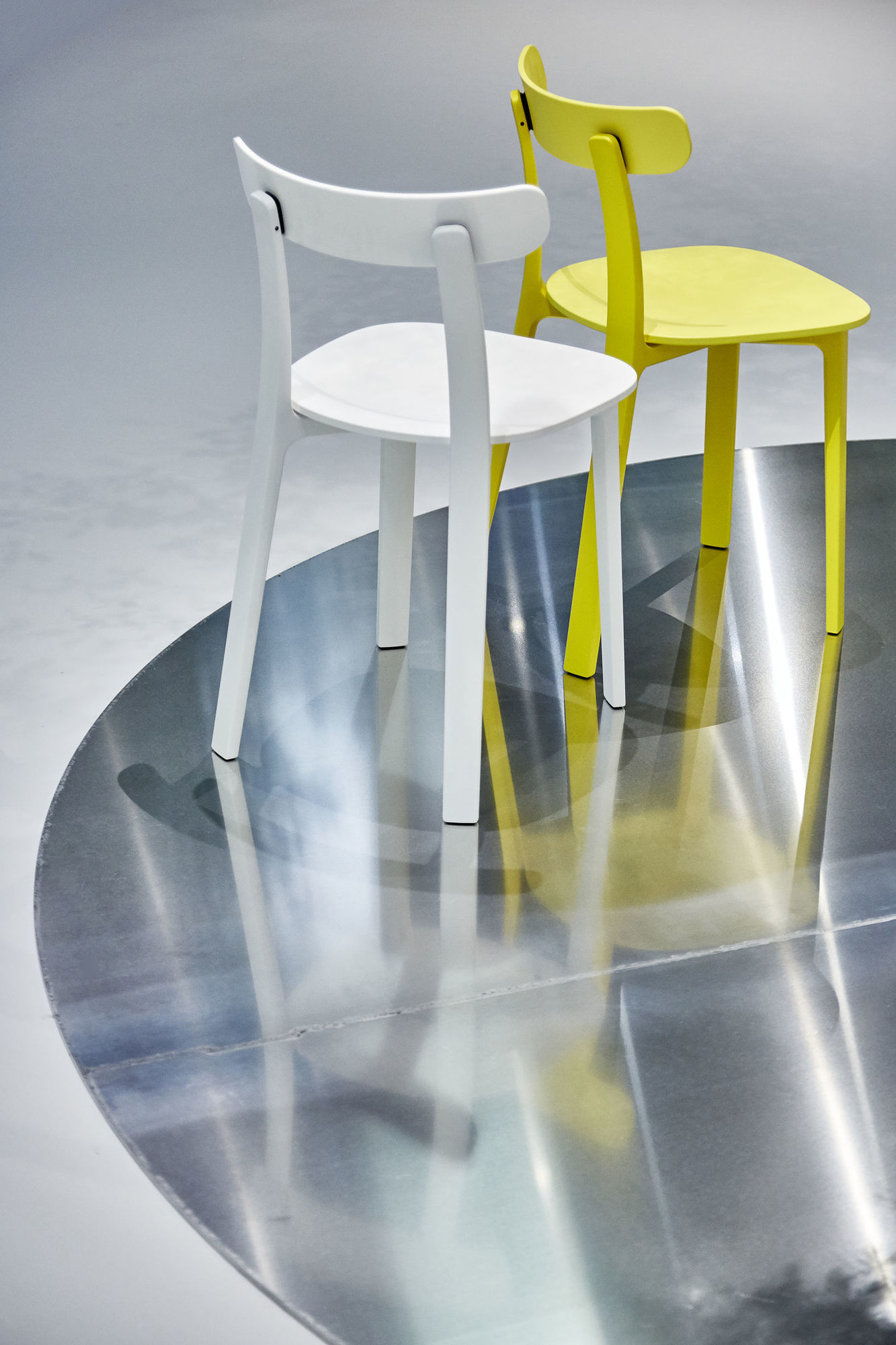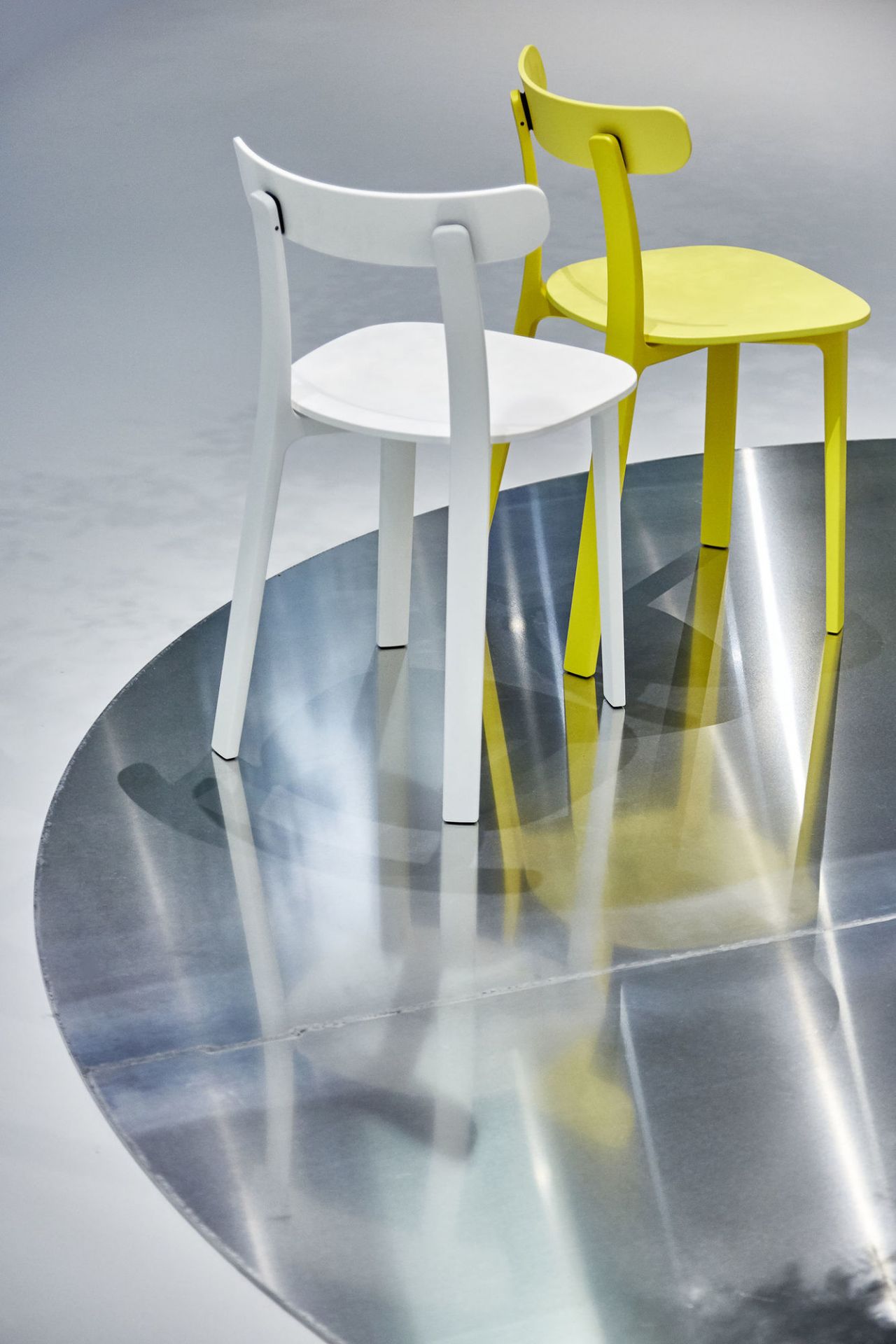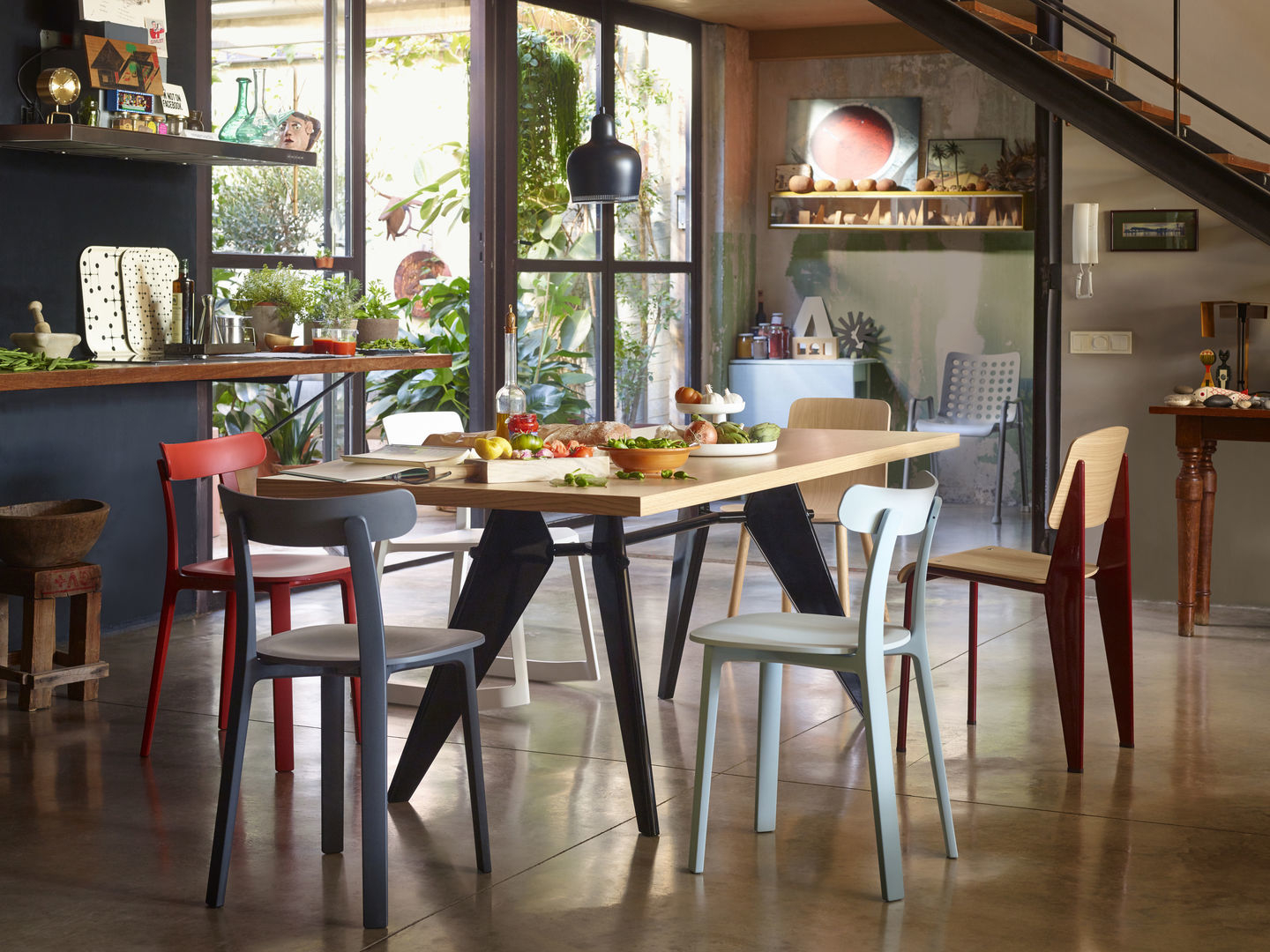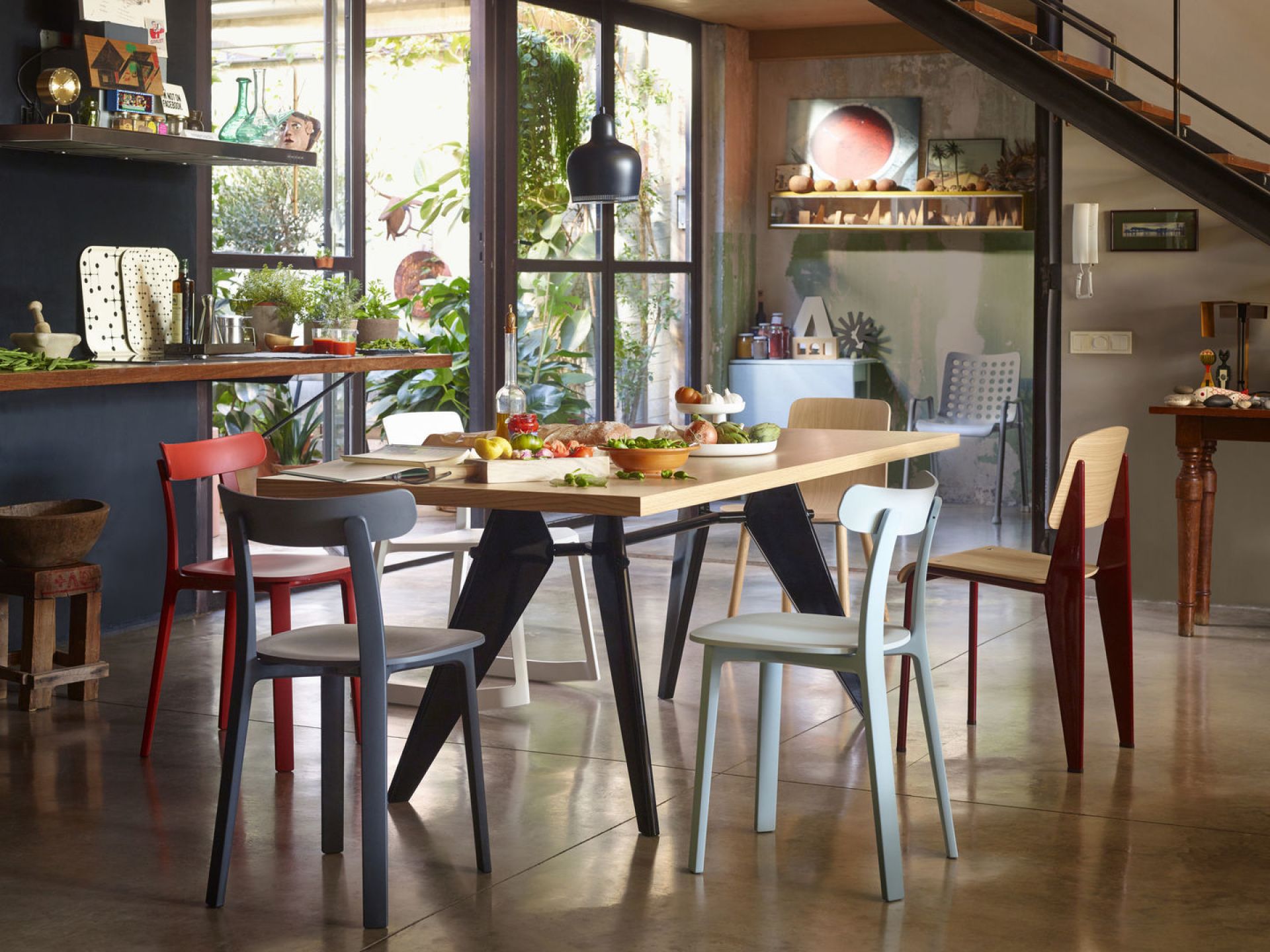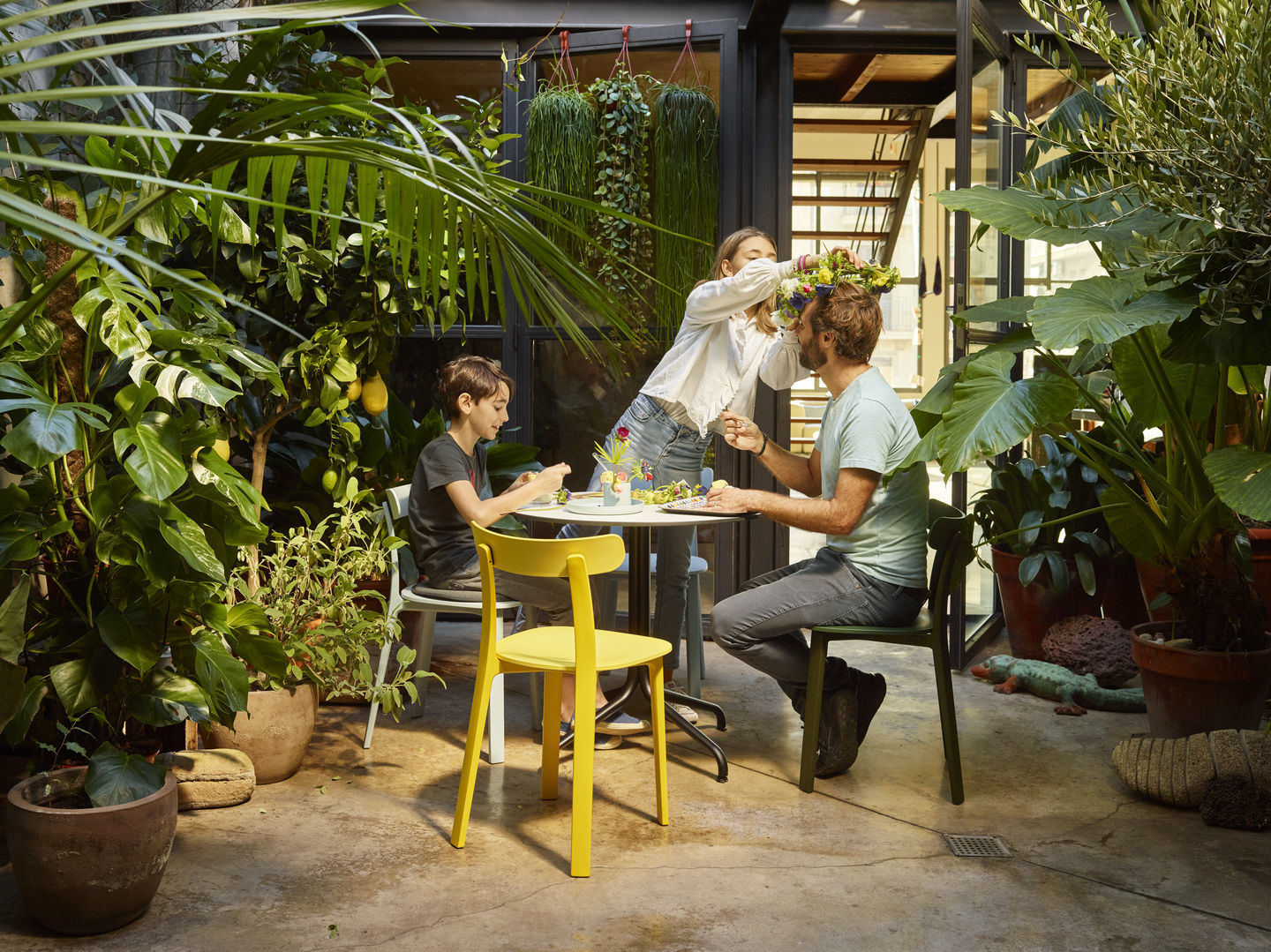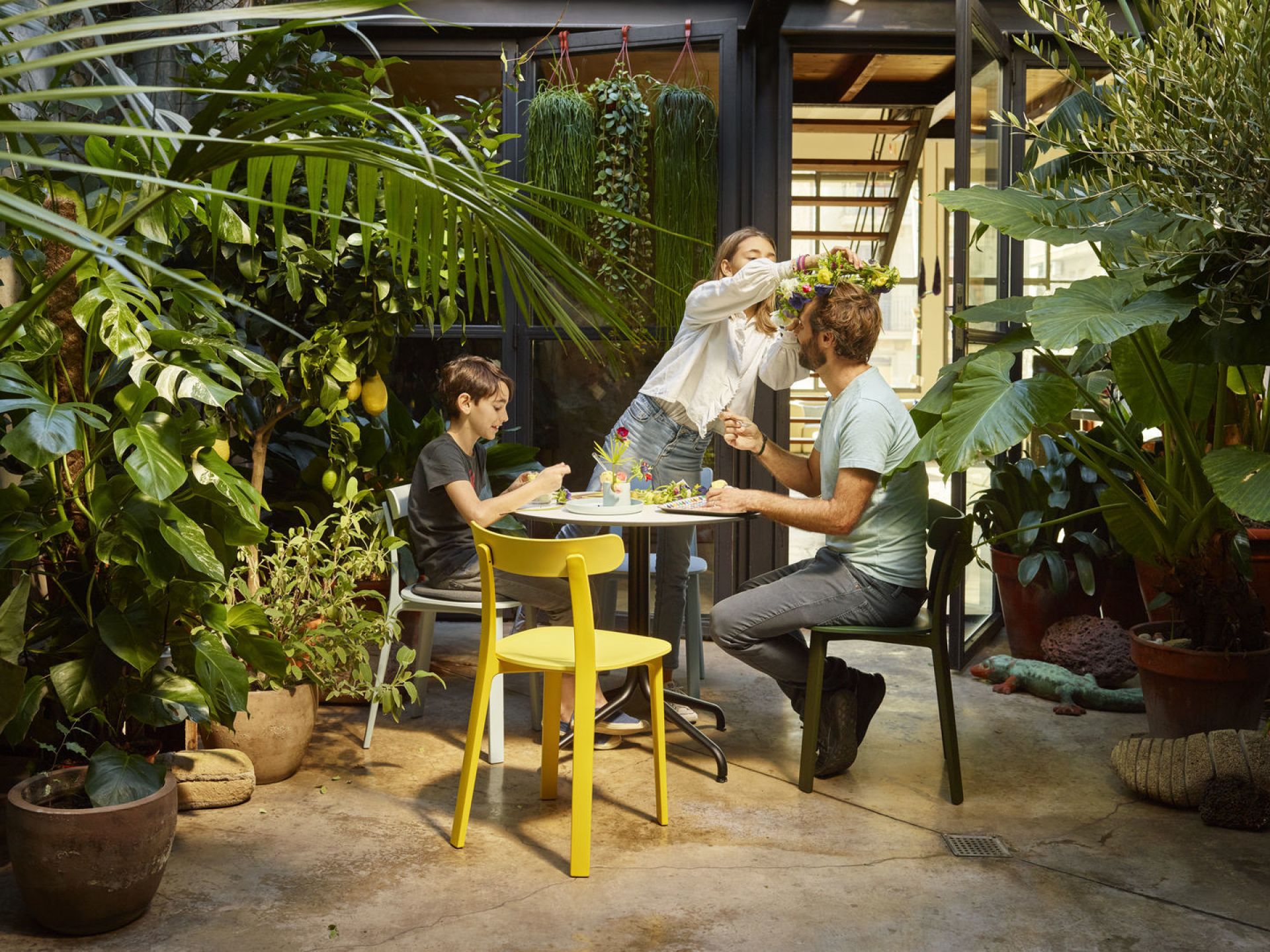 All Plastic Chair outdoor Vitra
Vitras neues Designhighlight: Der All Plastic Chair für Innen- und Außenbereiche aller Art.
Design im neuen Gewand
Geformt wie ein klassischer skandinavischer Holzstuhl, überrascht der neue All Plastic Chair von Vitra durch seine Kunststoffverarbeitung. Positiver Nebeneffekt: Der von Jasper Morrison entworfene Stuhl kann auch im Freien verwendet werden.
Besonderes Designmerkmal ist außerdem die Farbgebung: Bei allen Farbausführungen besitzt das Gestell einen minimal dunkleren Ton als Sitz- und Rückenlehne. Diese Two-Tone-Farbkombination von Vitra macht den Designer Stuhl unverwechselbar.
Überraschungskünstler
Der All Plastic Chair bietet mehr, als man auf den ersten Blick vermutet: Jasper Morrison hat diesen nämlich mit einem ganz besonderen Federungsmechanismus ausgestattet. So befindet sich zwischen Rahmen und Rückenlehne eine mit einem Gummipuffer versehene Achse. Wenn Sie sich im All Plastic Chair zurücklehnen, folgt dieser Ihren Bewegungen auf natürliche Weise.
Unterstützt wird dieser Sitzkomfort durch die unterschiedliche Kunststoffwahl für Rahmen, Sitzfläche und Rückenlehne: Während der Rahmen aus besonders stabilem Polypropylen besteht, wurde für Sitz- und Rückenlehne ein flexibler Kunststoff verwendet, der für ein angenehmeres Sitzgefühl sorgt. Zusätzlich sind Sitz- und Rückenlehne beim All Plastic Chair organisch geformt.
Ab nach draußen
Bei Stühlen, die auch für den Außenbereich geeignet sind, achtet Vitra besonders auf die Strapazierfähigkeit der Materialien. So wird ausschließlich durchgefärbter Kunststoff verwendet, der auch kleine Kratzer verzeiht.
Zusätzlich werden die Designer Gartenstühle wie der All Plastic Chair mit UV-Additiven versehen, die ein Ausbleichen durch die Sonne verlangsamen.
Doch nur, weil sich der All Plastic Chair für Terrasse und Balkon eignet, heißt das nicht, dass der Designer Stuhl nicht auch im Esszimmer oder in öffentlichen Bistros eine gute Figur macht.
Bestellen Sie den All Plastic Chair von Jasper Morrison in Weiß, Eisgrau oder Dunkelgrau sowie viele weitere Design Möbel von Vitra ab sofort hier im Online-Shop.
Tipp: Unter "Downloads" finden Sie das offizielle Datenblatt von Vitra sowie eine Pflegeanweisung.
---
Ich bin so froh, dass ich diesen Stuhl gekauft habe. Es ist ein perfekter Stuhl für draußen, aber auch für drinnen!
| | |
| --- | --- |
| Product number: | VITRA 44038800 04 |
| Manufacturer | Vitra |
| Year of design | 2016 |
| Year of design | 2016 |
| Designer | Jasper Morrison |
| | 440388001 |
| Shipping method | Forwarding agent |
| Material | Polypropylen durchgefärbt |
| Width (cm) | option_38922 |
| Depth (cm) | option_38582 |
| Height (cm) | option_36800 |
| seat height (cm) | 44.5 |
| | 44,5 cm |
| | H 76 x B 42,5 x T 46 cm |
Questions about the product? We are happy to help.
Personal contact person

trained product experts with love for designer pieces

Material advice

20 years of experience
Exactly as you imagined it.
Our special service for you: Take our range of diverse material samples home with you in comfort.
View material samples