Hay - Interior Design from Denmark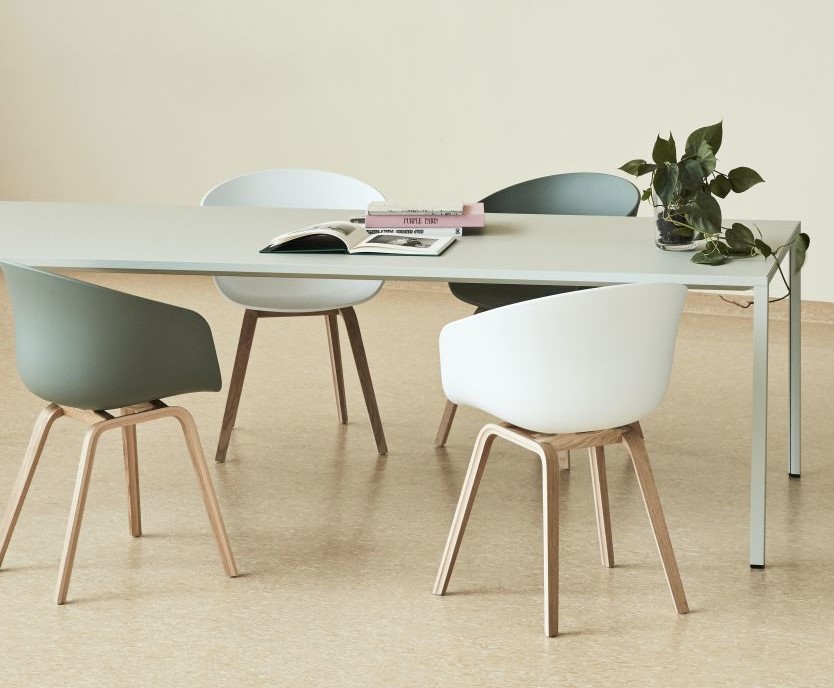 Top Facts
New interpretations of Danish furniture classics from the 50s and 60s
Restrained design language with timeless character
High demands on functionality, product quality and elegance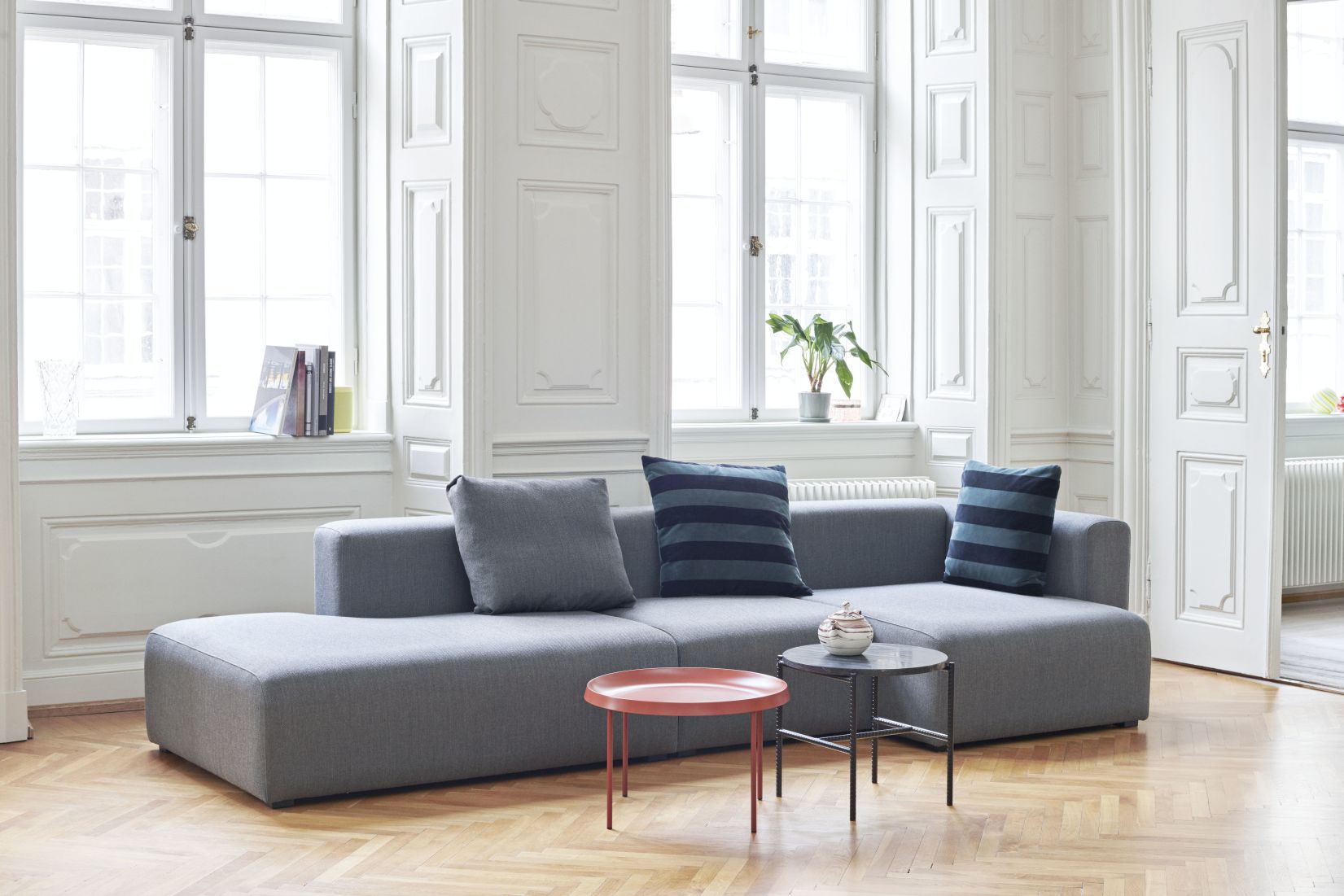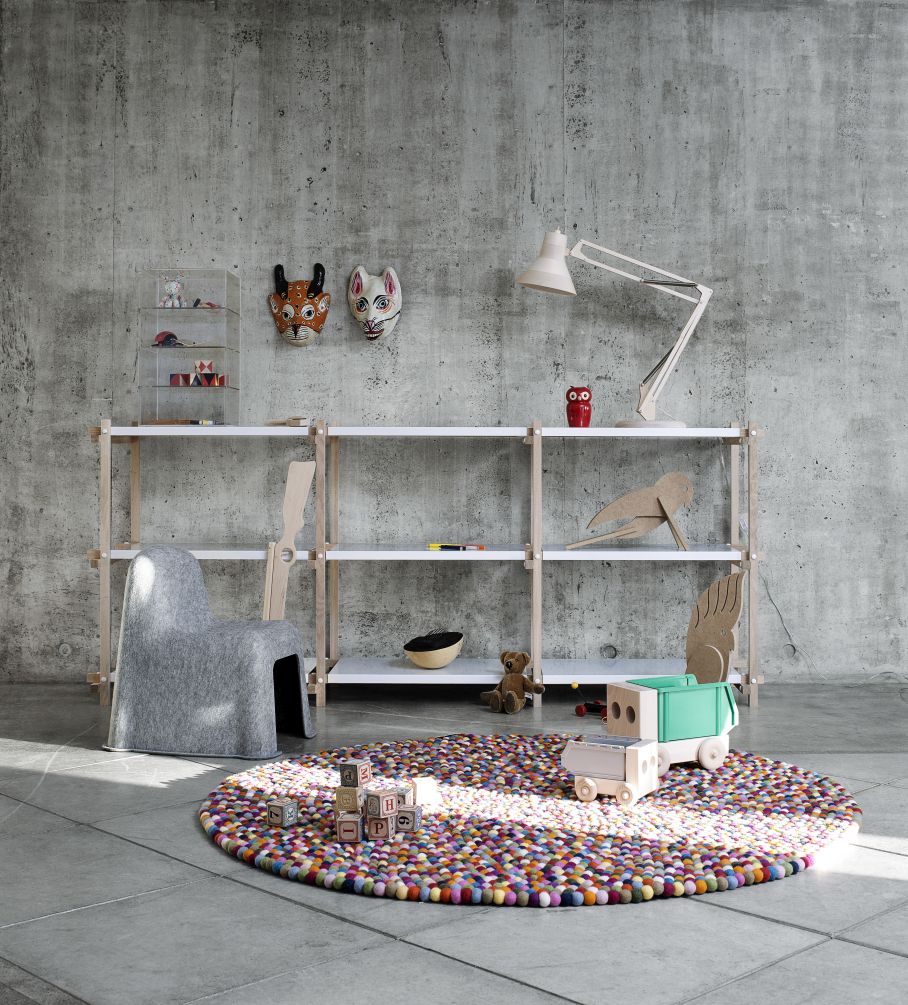 Danish design by Hay
When you think of Danish design, furniture classics by famous designers at proud prices immediately come to mind - the manufacturer Hay deliberately steps out of line, even though he only entered the design world stage in 2003. Hay does not want to copy the old masters - rather, their works are to serve as a source of inspiration for modern and contemporary creations. For Rolf Hay, the eponym and founder, adorning oneself with well-known designer names has never been a priority. Instead, the aim is to create design products that are functional, distinctive and, above all, affordable.
While Rolf Hay initially designed many of the products himself, over the years there have been collaborations with well-known, up-and-coming designers, including Ronan and Erwan Bouroullec (Copenhague collection), Sebastian Wrong (Wrong for Hay collection), Stefan Diez (New Order shelving system), Hee Welling (About A Chair AAC22 chair), Thomas Bentzen (Don't Leave Me table) or the Studio Komplot Design (Nobody chair).
The story of Hay
Nobody could have foreseen that Rolf Hay would become a major player in the design furniture market. It was more by chance that the young Dane ended up in a furniture shop in Hanover after graduating from high school. While working there, he also visited the Cologne Furniture Fair - and considered Arne Jacobsen's legendary Ameise chair from 1952 to be a trade fair novelty. From then on his interest was awakened and Rolf Hay continued to develop within the industry - first by promoting Peter Biehl, Montana's agent at the time, and then by working for Gubi and Paustian in Copenhagen.
While working at Gubi, Rolf met his wife Mette, who knew Danish home decor inside out - her parents already ran a successful furniture business. Shortly afterwards, a fateful encounter occurred - Rolf Hay met Troels Holch Povlsen, initially as a customer whose house he was to furnish. The two men discovered that they had similar ideas about furnishing and that Povlsen also had the necessary funds for a joint project.
This is how Hay was founded at the beginning of the millennium - with the creative minds Mette and Rolf Hay on the one hand and the major entrepreneur Povlsen as owner of the textile group Bestseller on the other. Povlsen brought the business know-how to build up and develop a company - an important foundation stone that contributed significantly to Hay's success.
Interesting facts about Hay
The Danish manufacturer's showroom is located in the heart of Copenhagen, inside an art nouveau building. The shop is spread over two floors, but does not have any shop windows. Nevertheless, connoisseurs know exactly where to find the Hay House. The Hay couple have even anchored their vision here in terms of design: the staircase of the maisonette building has an English banister that combines both antique and modern elements. All in all, the Hay House is more reminiscent of a busy shop with apartment flair than a cool showroom. Basically, the Hay House reflects exactly what the manufacturer is known for: freshness, liveliness and a passion for beautiful design.