Vitra - timeless design classics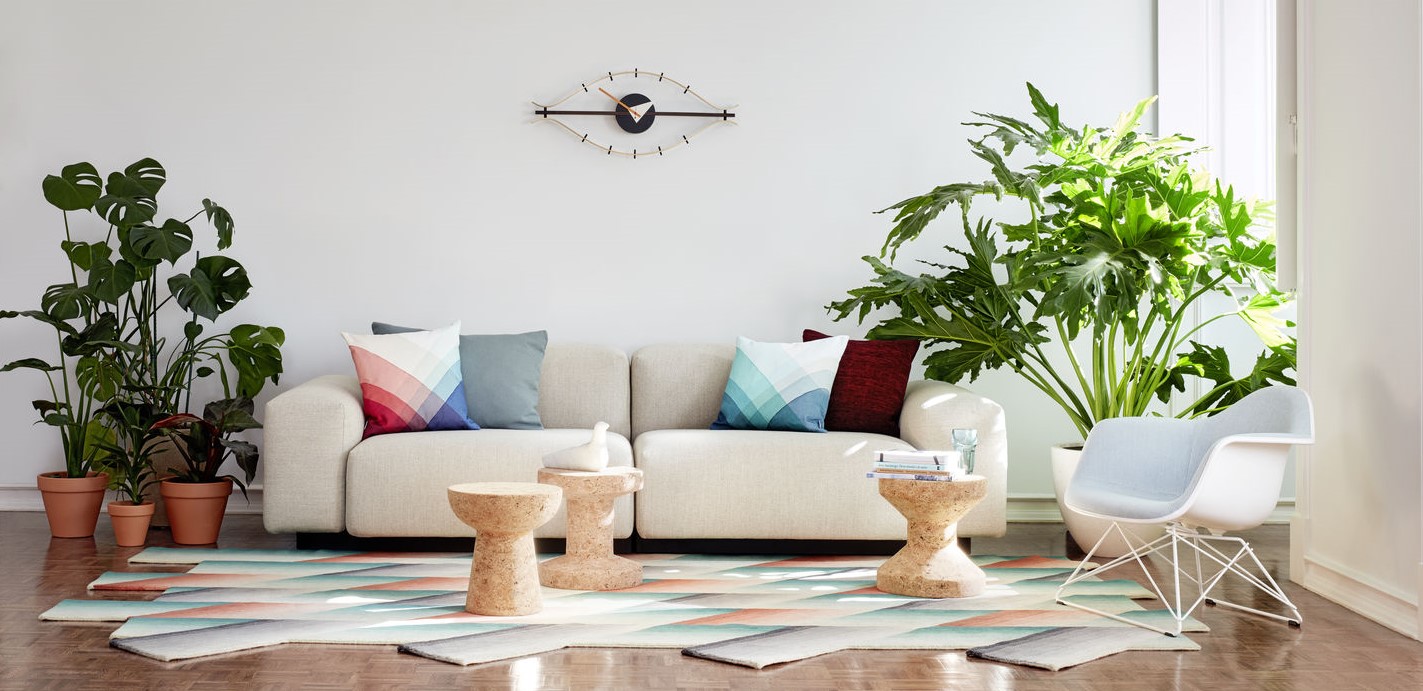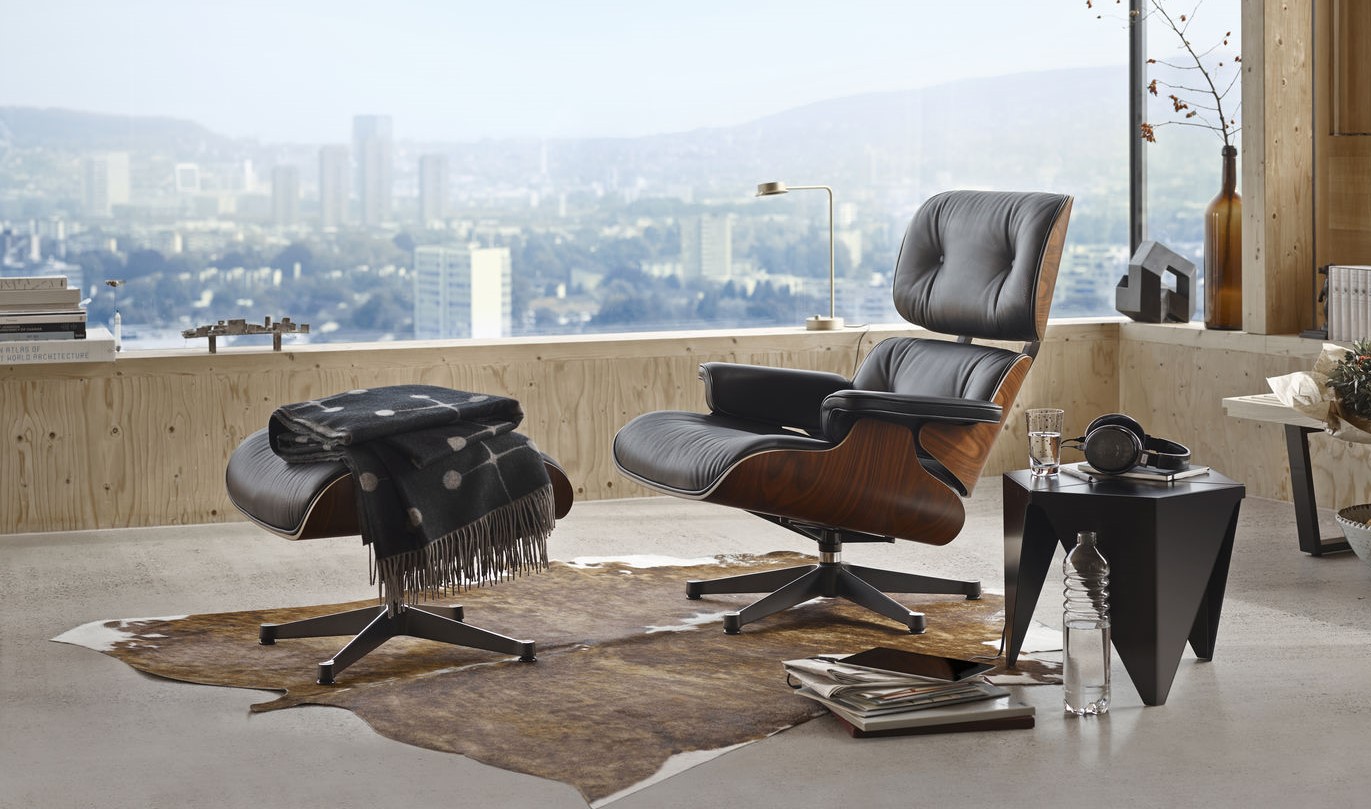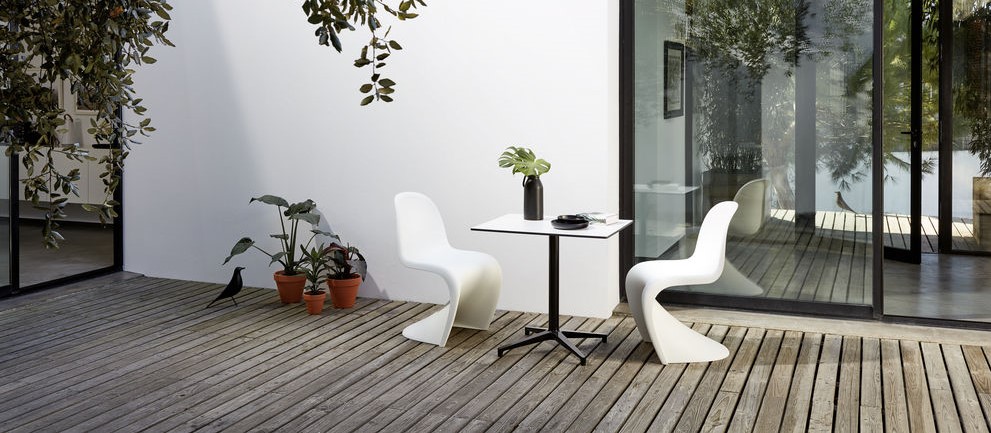 Iconic
Eames Lounge Chair
High-quality workmanship, unique comfort - the Eames Lounge Chair with Ottoman by Vitra is a classic of modern design. The noble armchair is manufactured according to the original design by Ray and Charles Eames and can be individually configured.
Versatile
Eames Plastic Chairs
Who doesn't know him? The Eames Plastic Side Chair, designed by Charles and Ray Eames. You can get the iconic shell chair from Vitra in different versions, as side or armchair and in many great colours.
Curves
Panton Chair
All in one: the Panton Chair from Vitra. To this day, Verner Panton's plastic chair remains one of the most famous designs in the history of design. The flexible cantilever chair offers a high degree of comfort and is available in many different colours.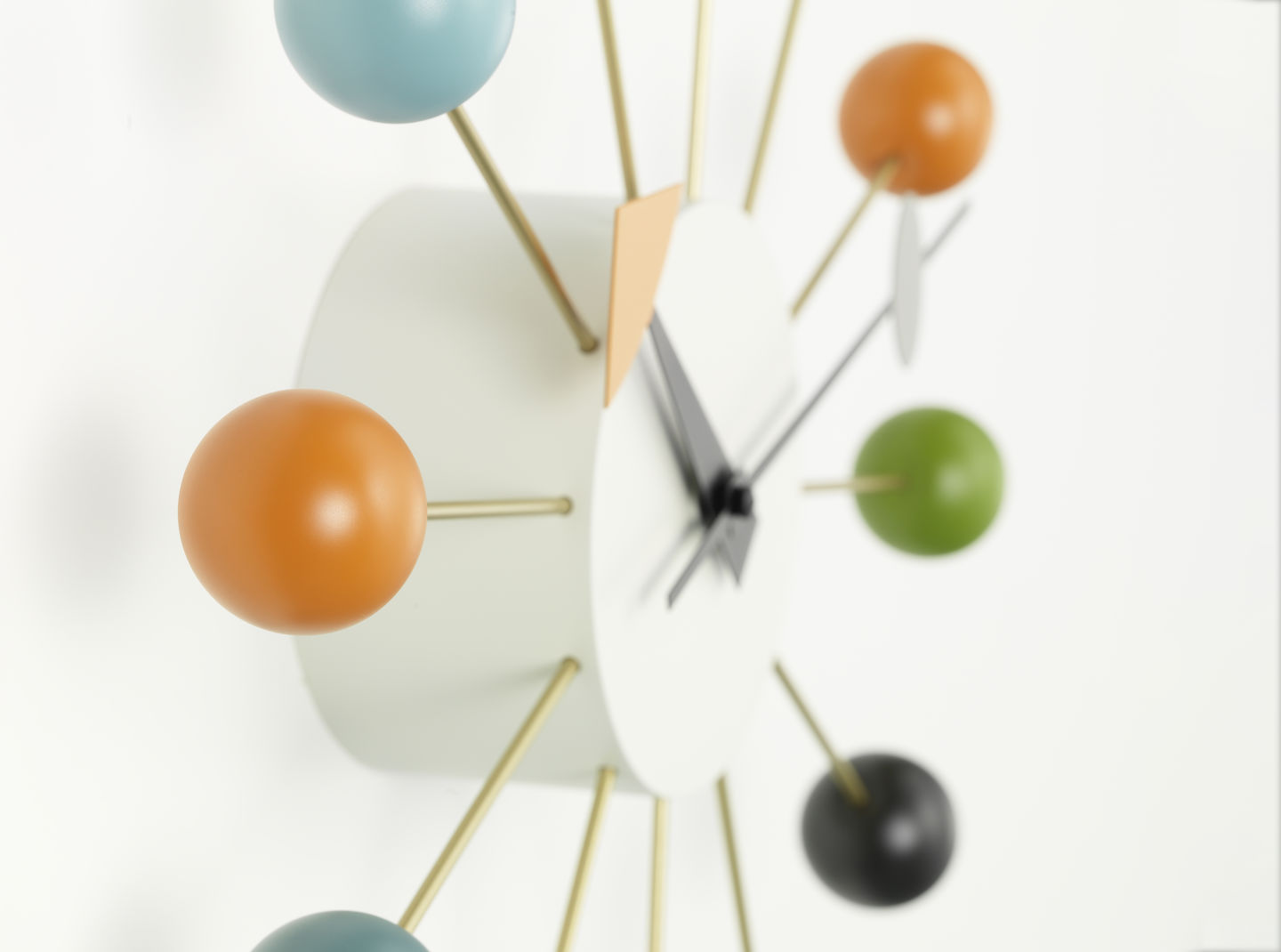 This is Vitra
Manufacturer of high-quality residential and office furniture
Founded 1950 in Birsfelden near Basel
Design classics by Ray and Charles Eames, Verner Panton and many more
Own Vitra Campus in Weil am Rhein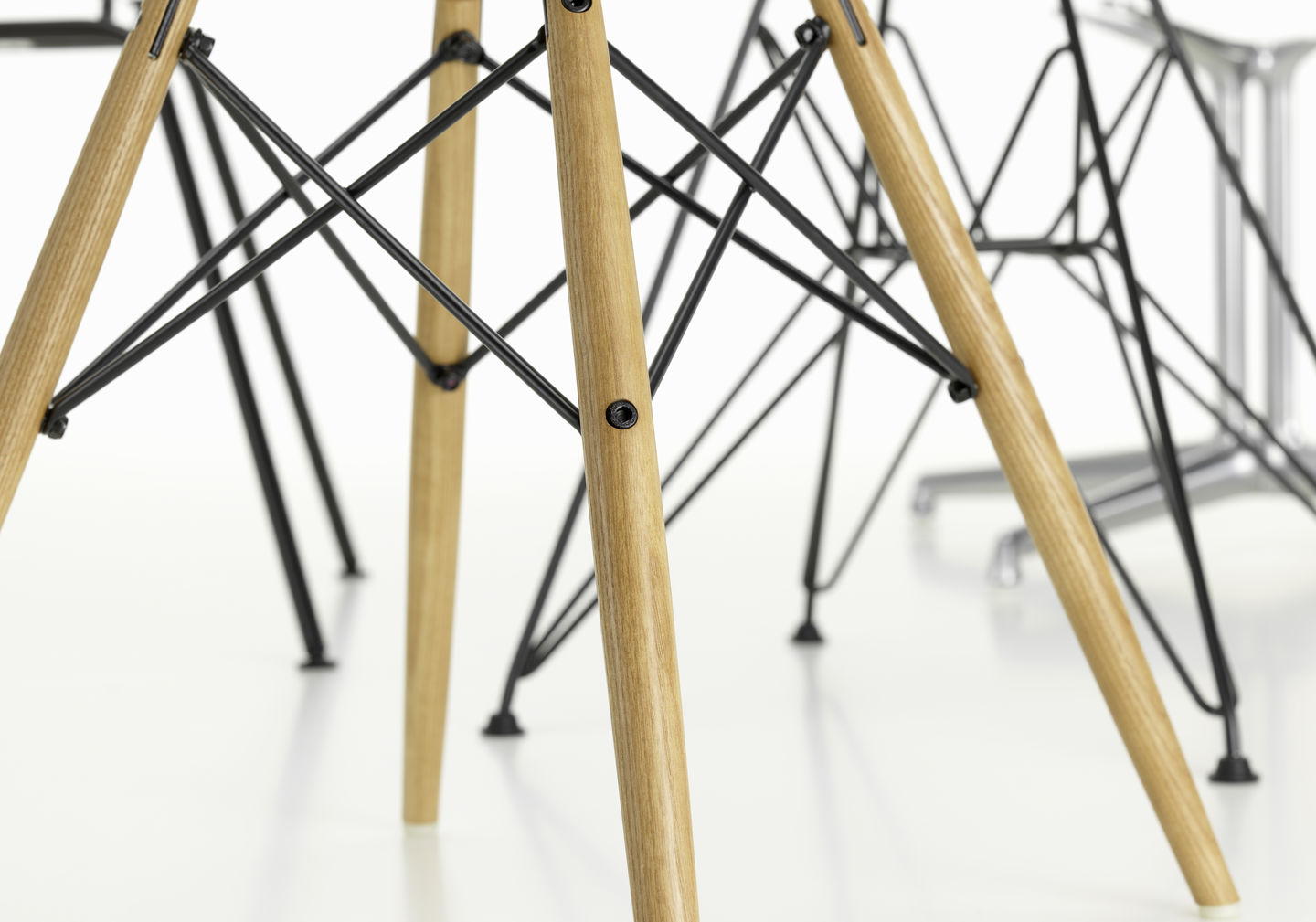 The Swiss family business, based in Birsfelden near Basel, has been in existence since 1950, and as one of the most important manufacturers of designer furniture for the home and office, Vitra operates production facilities around the world.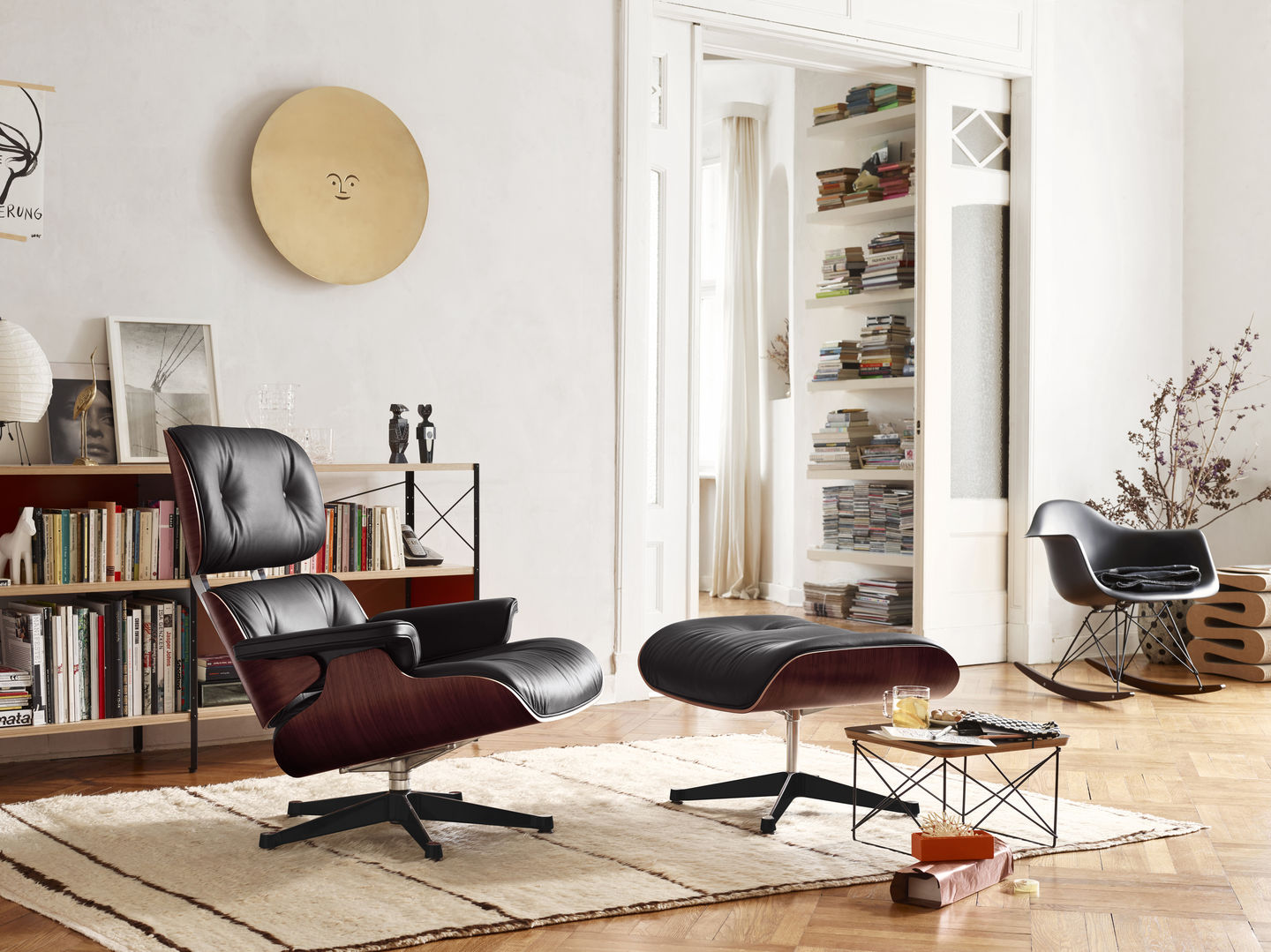 The claim of Vitra is to create design objects that are timeless and durable. Which can therefore be passed on from generation to generation without losing any of their charm or quality. To achieve this ambitious goal, the company works together with internationally renowned designers. In addition, each product is characterised by the most careful selection of materials and precision craftsmanship, because only in this way can a piece of furniture really outlast the times. The designs by Ray and Charles Eames and the many other design originals in the Vitra range are the best examples of this.
Vitra is always trying to break new ground. In the company philosophy, the designers are therefore referred to as authors. While working together they enjoy a lot of freedom when experimenting with forms and materials. Vitra offers them a creative breeding ground and competent knowledge for development. The results are innovative products that inspire today and tomorrow. This understanding of art and production processes can be felt in every piece of furniture or home accessory.
If you want to understand where the Vitra success story begins, you have to travel back in time. It all began in the early 1950s of the 20th century, when the founder Willi Fehlbaum, on a trip to New York, happened to see a chair in a shop window whose shape did not let go of him. Inspired by his discovery, the Swiss shop fitter decided to work as a furniture manufacturer from then on. He learned that Charles and Ray Eames were responsible for the chair design and got to know the American design couple.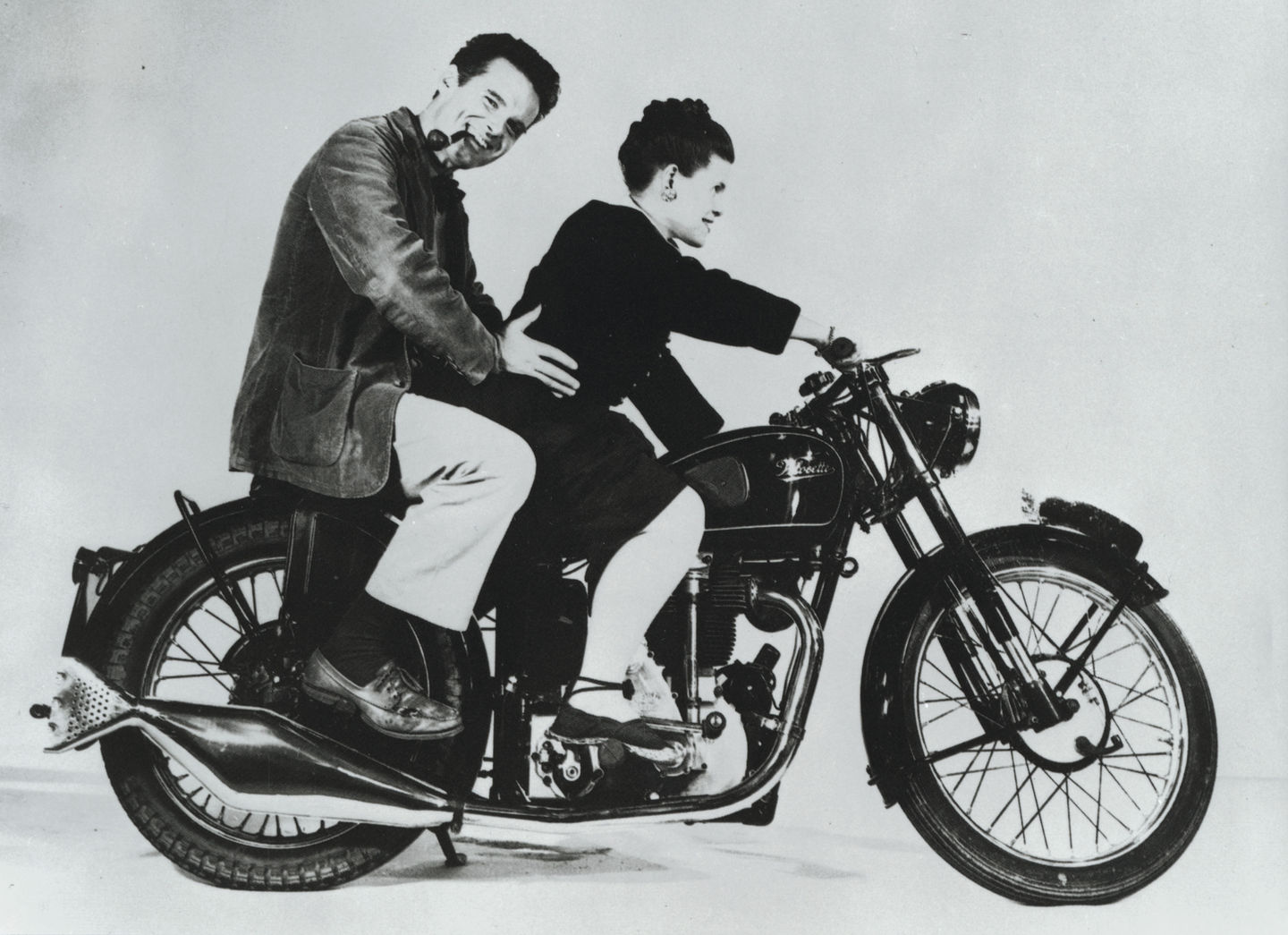 What today sounds like a fateful coincidence was the spark that ignited Vitra's development into a modern furniture company. Not only did a close friendship develop between the Fehlbaums and the Eames - with the acquisition of the licenses in 1957 the revolutionary furniture of Ray and Charles now came to Europe for the first time. An enormous success: their designs, above all the Eames Lounge Chair and the Eames Plastic Chairs, are still considered classics of modern design today. At the same time, the range was expanded by the iconic designs of George Nelson, Alexander Girard and Isamu Noguchi.
Since this launch, Vitra has opened its doors to the design pioneers of this world. Willi Fehlbaum's courage was once again called upon when he supported the Danish designer Verner Panton in developing a cantilever chair made of cast plastic. In 1967 the Panton Chair was released and suddenly became a top seller. In the years that followed, Willi's son Rolf took over the management of the company and there were many other fruitful collaborations with famous designers, including Antonio Cittero, Alberto Meda, Maarten van Severen, Jasper Morrison, Ronan and Erwan Bouroullec, Hella Jongerius and Konstantin Grcic.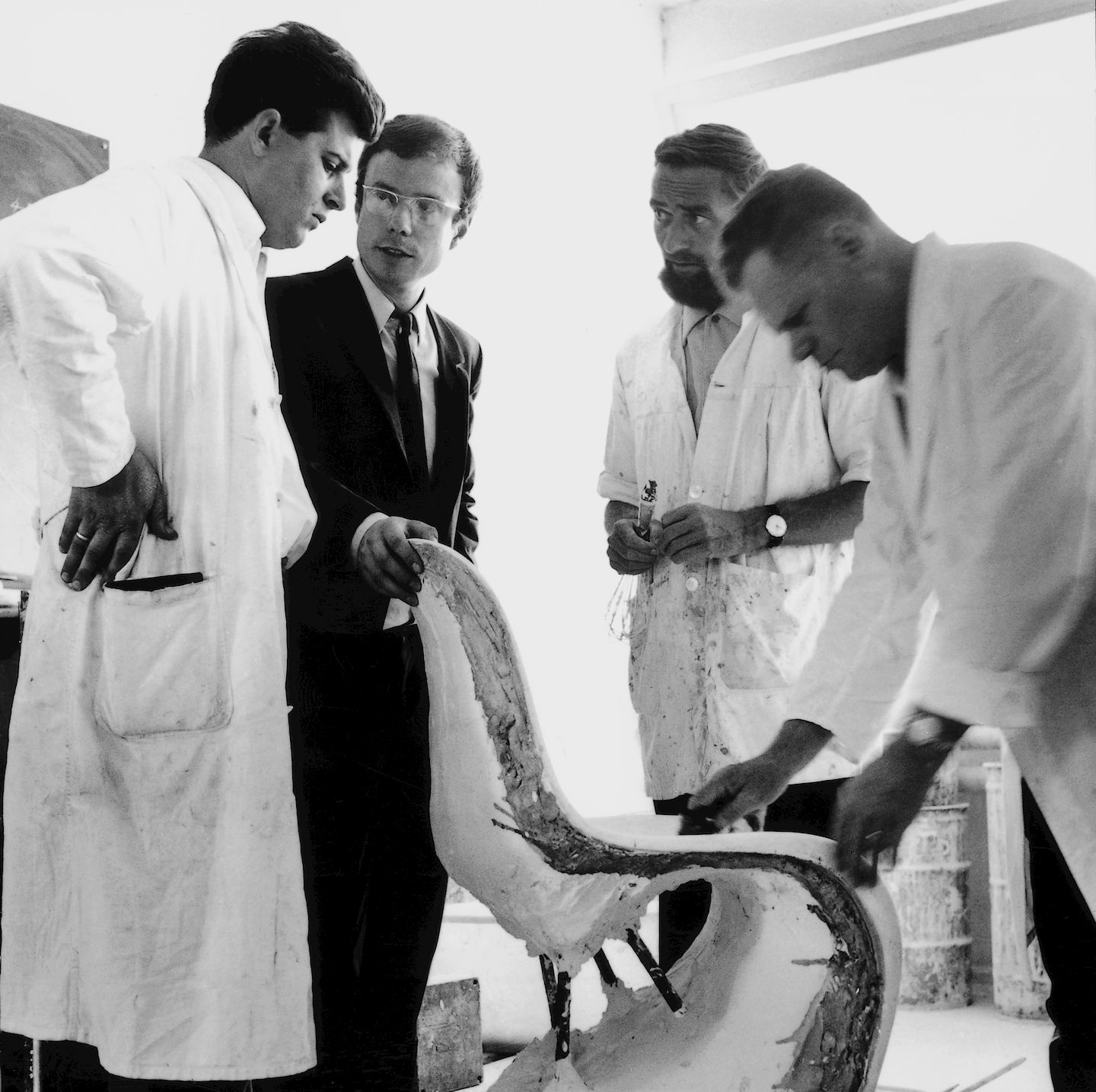 In order to create a worthy monument to Vitra's legacy, the Vitra Campus was opened in the 1980s at the German location Weil am Rhein. Since then, many international architects and designers have immortalized themselves there. And because stagnation does not suit Vitra, the product range is still being continuously expanded, enlarged, carefully developed and renewed today - entirely in the spirit of Willi Fehlbaum. Today his granddaughter Nora Fehlbaum is CEO of Vitra, one of the most popular brands of design furniture worldwide.
The Vitra Campus in Weil am Rhein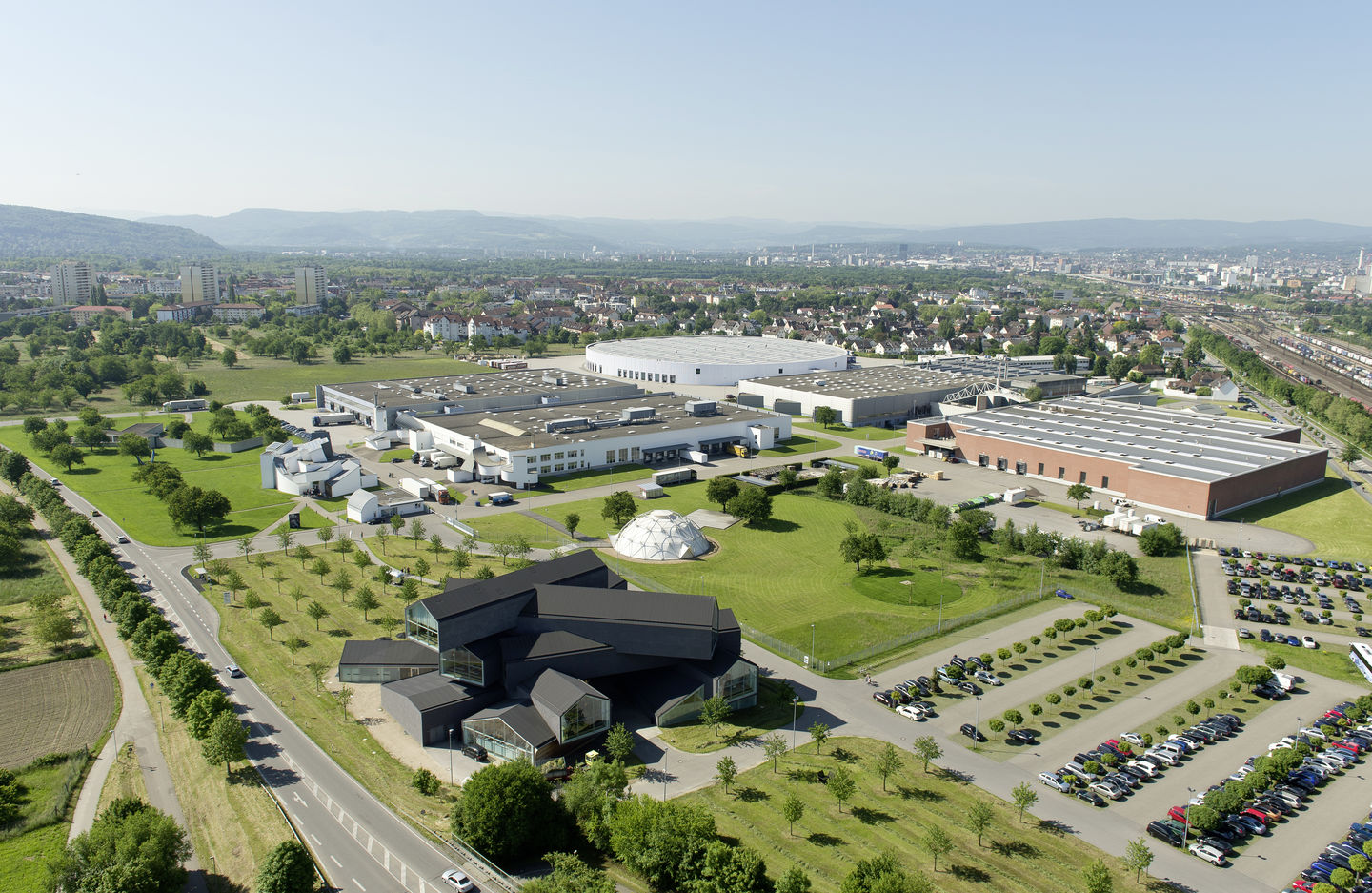 The concept of the Vitra Campus in Weil am Rhein on the Swiss-German border is unique. There are many interesting buildings by prominent architects on the site, which were built there one after the other and are among the milestones of modern architectural history. Vitra uses them not only for business purposes - many buildings house exhibition areas and showrooms that are open to the public. Hundreds of thousands of visitors flock to the tranquil Weil am Rhein every year to learn more about the moving history of Vitra and to marvel at the unique buildings and design objects.
After the British architect Nicholas Grimshaw designed a factory hall for the site in the early 1980s, he was originally to construct other buildings. But in 1984 Rolf Fehlbaum met the deconstructivist architect Frank Gehry and the idea had to give way to a new concept: In future, the site was to be a meeting place for many different styles. Thus, snapshots of architecture, design and art were created there that are still of global significance today.
In addition to Frank Gehry's designs (production hall, Vitra Design Museum), there are other buildings, including those by Zaha Hadid (fire station), Tadao Ando (conference pavilion), Álvaro Siza (production hall, Álvaro Siza Promenade), Richard Buckminster Fuller (dome), Jean Prouvé (gas station), SANAA (production hall) or Claes Oldenburg & Coosje van Bruggen (Balancing Tools sculpture).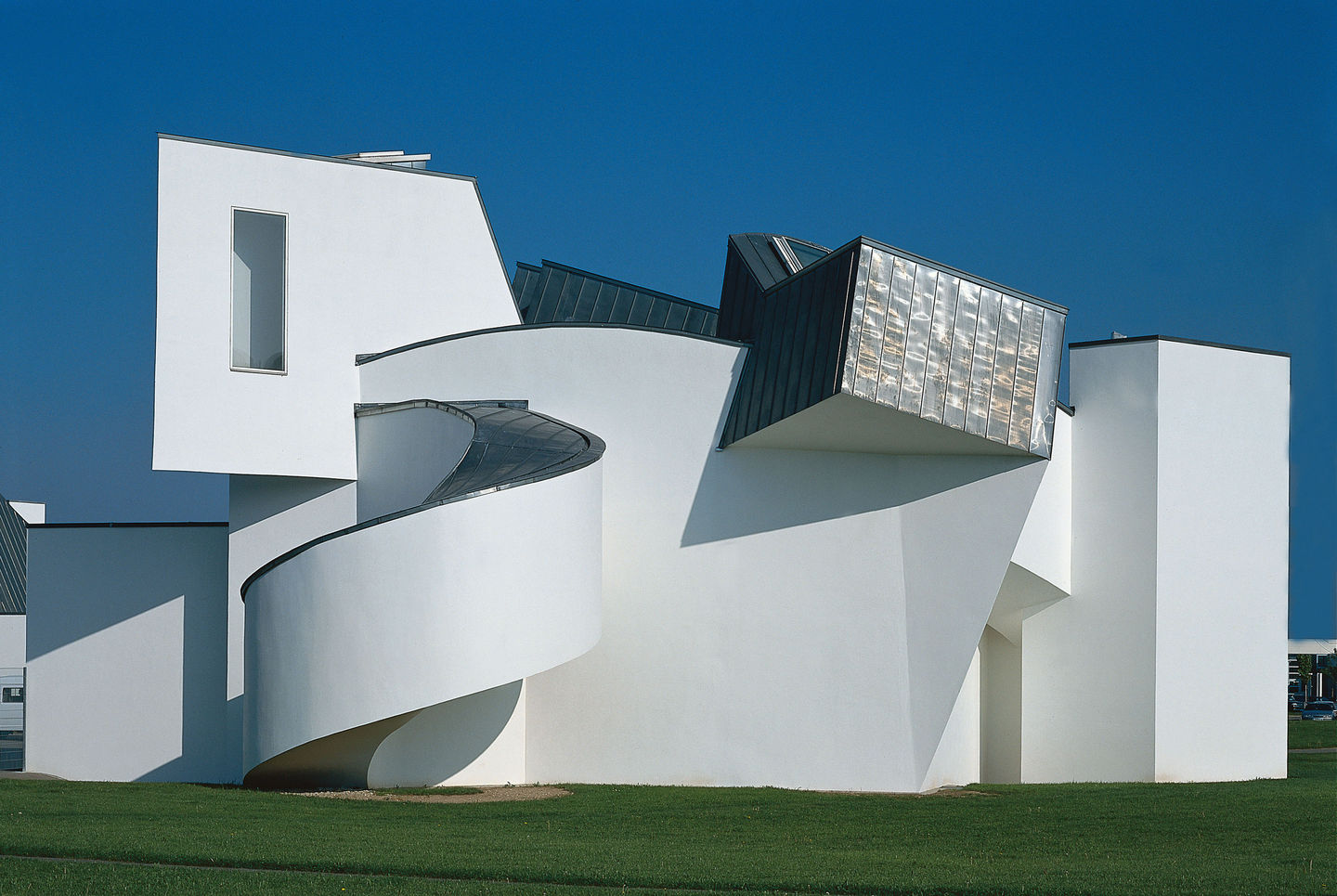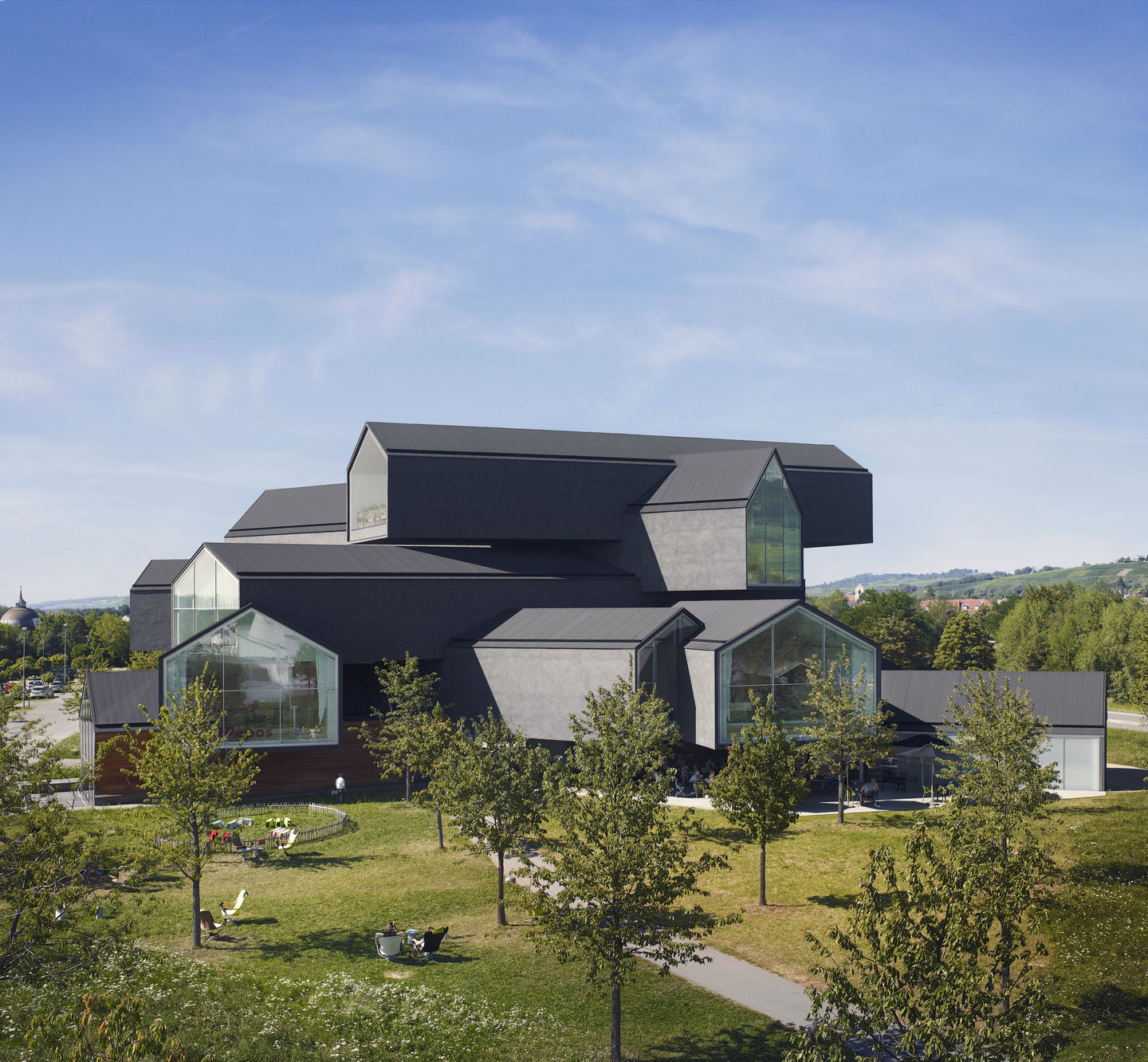 More recently, the VitraHaus, designed by Herzog & de Meuron, was added, which is a kind of flagship store and visitor centre with product installations, consultation rooms, café and design shop. The Swiss architectural firm is also responsible for the Vitra Schaudepot, completed in 2016, which houses a permanent exhibition and other collections. With Carsten Höller's Vitra Slide Tower, an observation tower with a slide is included, which provides a great view of the Vitra Campus.
Interesting facts about Vitra
Vitra is also known for its innovative office furniture. These are even used in prestigious locations. For example, Mario Bellini's Figura swivel chair in the colour "Reichstag blue" was used for seating in the Reichstag building in Berlin. The headquarters of the US technology company Apple in Cupertino has been equipped with the Pacific Chair by Edward Barber and Jay Osgerby since 2017.
Many products from Vitras have gone down in the history of design and are exhibited in the Museum of Modern Art in New York. These include objects from the past, for example by George Nelson or Ray and Charles Eames, but also a number of contemporary designs. Important representatives include Jasper Morrison, Hella Jongerius and Konstantin Grcic.
Ecological responsibility is firmly anchored in the Vitra company philosophy. This is expressed above all in the durability of the products. During the technical development special machines simulate 15 years of use. Only when a product withstands this intensive stress test is it sold. But that's not all: anyone who wants to know what else Vitra does for the environment will find out in the current sustainability report, which is freely accessible on the manufacturer's website.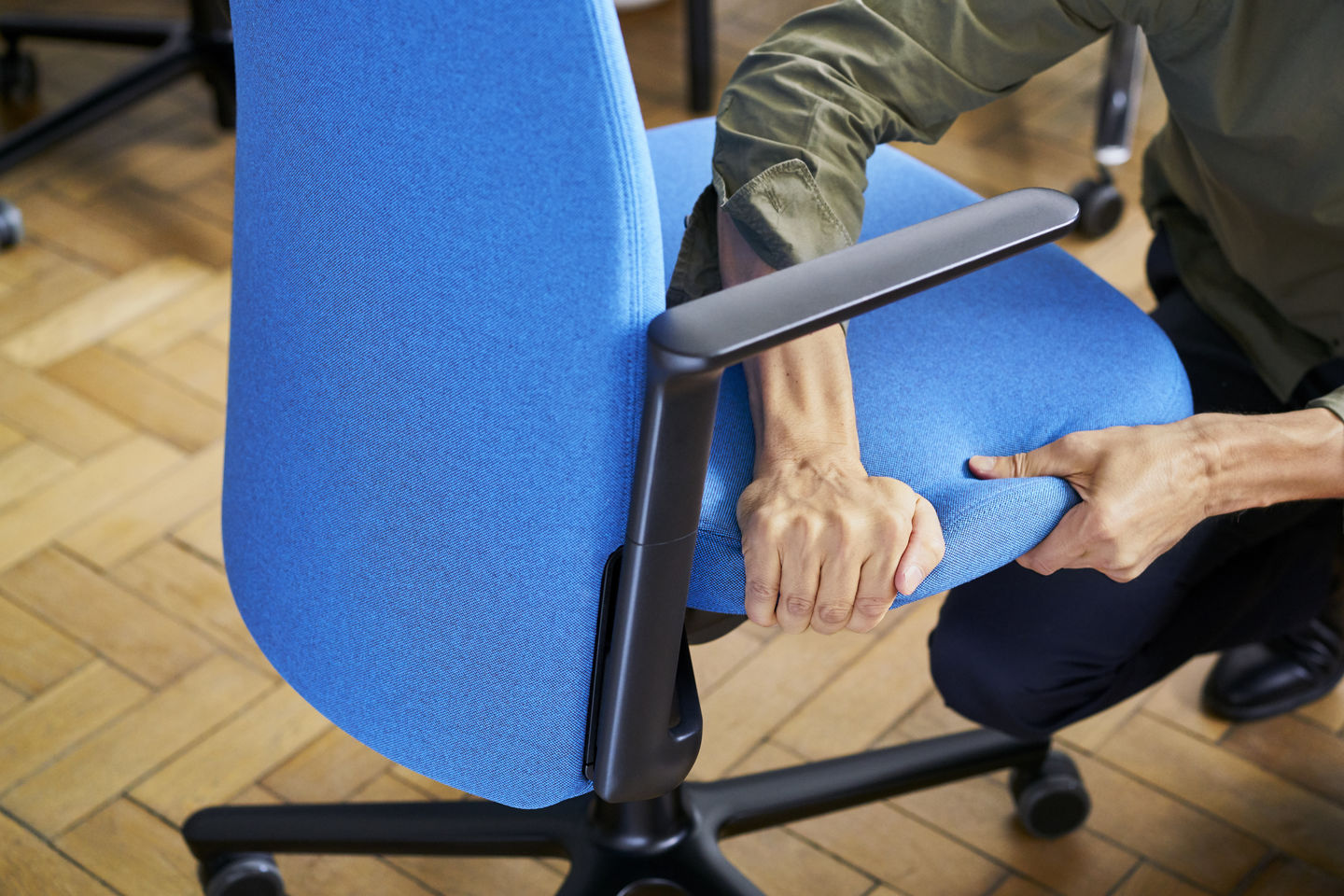 Until Willi Fehlbaum's reorientation to a furniture store, Vitra was mainly specialized in shop fitting. Today, two independent brands have developed from this: Visplay (product business) and Vizona (project business). Both companies have impressive references. These include, for example, business premises and showrooms for international car manufacturers, fashion brands, cosmetics suppliers and many more.