Design dining room chairs selected with taste
Perfect in shell
About A Chair AAC22
The About A Chair AAC22 by Hay is one of the most popular designs by designer Hee Welling and has already found its way into many households as a dining room chair. We offer the AAC22 in various versions. Click here and discover!
up to 30% discount
CH24 Wishbone Chair
Get up to 30% discount on the purchase of selected models of the popular CH24 Wishbone Chair by Carl Hansen during the promotion period from 01 September to 30 November 2023 - the popular classic at an absolute special price!
The cult chair
Eames Plastic Side Chair DSW
Who doesn't know him? The Eames Plastic Side Chair DSW by Vitra from the pen of Charles and Ray Eames. At einrichten-design you can get the iconic shell chair with wooden frame in many different designs and colours.
We recommend
Eames Plastic & Fiberglass Chairs by Vitra
The collection of Eames Plastic Chairs is one of the most popular and best-selling chair models worldwide. They come from the famous design couple Ray and Charles Eames. The shapely chairs are timeless classics that perfectly complement any home! We show you how to choose the right model for you: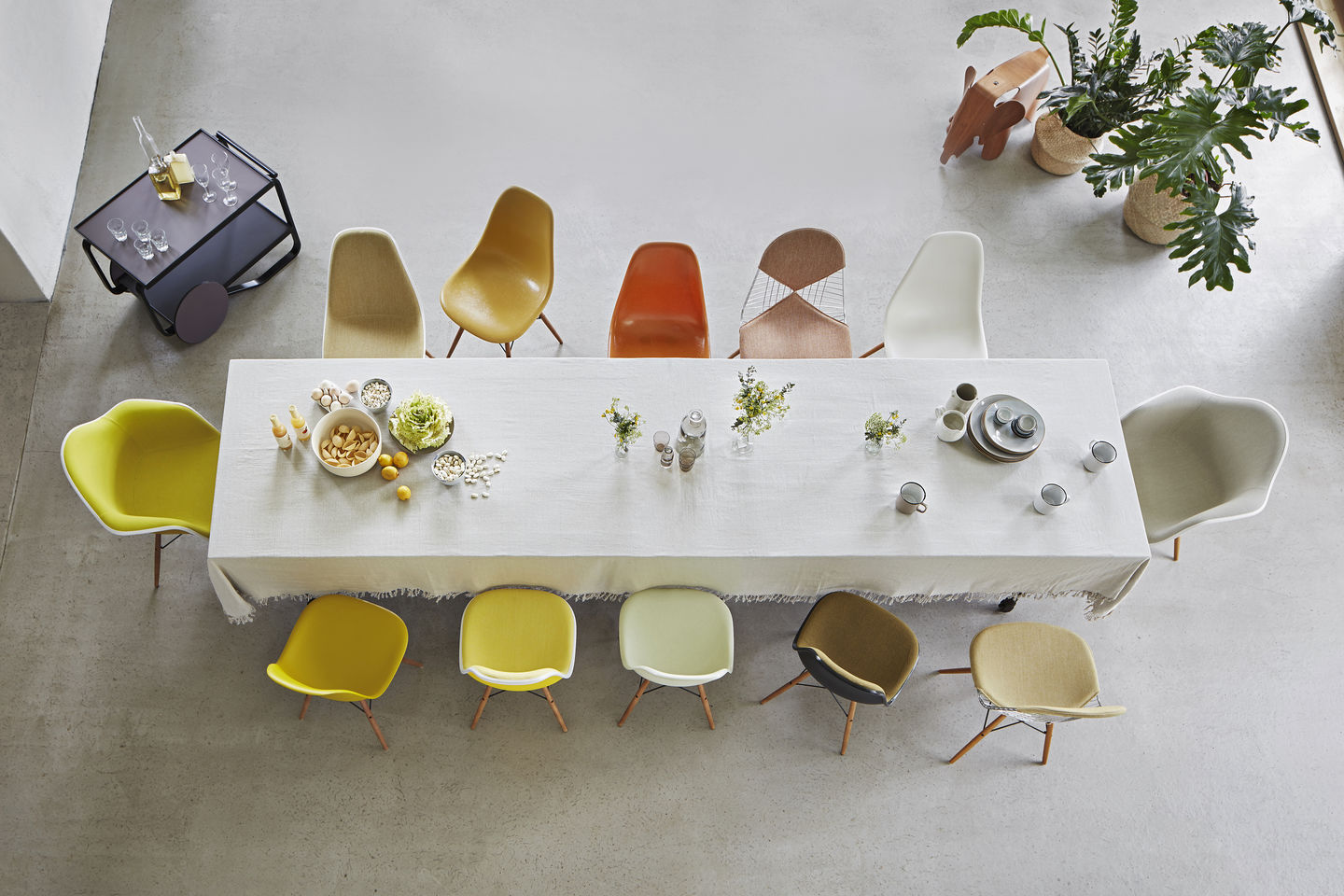 Dinner is served: These are our dining room chairs!
Sitting together with family or friends, eating, exchanging ideas - for many people a fixed part of everyday life. So it is not surprising that we want to make this time as pleasant as possible. And of course this includes the right interior. Let's start with sitting:
We at einrichten-design believe that a beautiful dining chair should not only look good, but also be comfortable. At the same time we love the extraordinary. If a chair manages to combine function and design in such a way that it could become a favourite, it becomes interesting for us. If it is then also of high quality so that future generations will also enjoy it, it will come into our shop.
All this is as important to you as it is to us? Then take a look at the many unique models in our range. In addition to well-known classics, you will also find brand-new models by young designers. Whether chairs made of metal, plastic, wood or new, innovative materials - all our manufacturers are appreciated worldwide for their excellent product quality and workmanship. We would like to pass this promise of quality on to you.