Find the right design modular sofa
What is a modular sofa?
Unlike the classic 2- or 3-seater sofas, modular sofas are more versatile and can often be configured in completely different variants: whether with a chaise longue, a deep seat or in an L-shape - almost anything is possible with our design modular sofas.
To make it easier for you to decide, we have pre-sorted the modular sofas into lounge or seating versions - read below to find out what this means.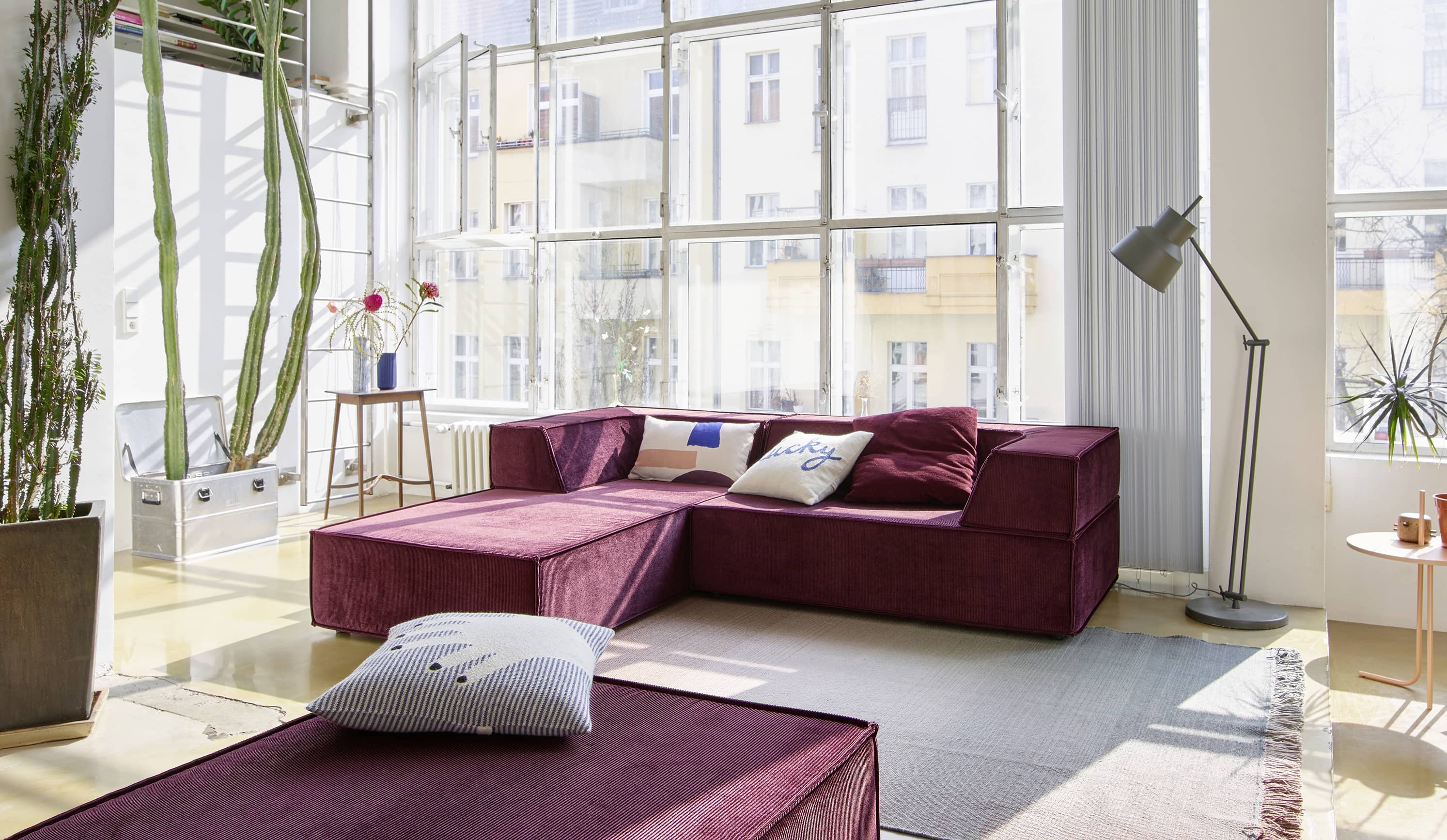 Sitting sofas
Sofas for upright and stable sitting are generally characterised by a higher seat height and a narrow seat depth.
Ideally, they are designed so that you can lean back while keeping your legs at a right angle. This is usually the case with a seat depth of 52-55 cm. The seat height should not be too low so that it is comfortable to stand up.
The upholstery is also important, because on a more firmly upholstered sofa you sink in less and can get up again more easily.
Lounge sofas
A lounge sofa is characterised by the fact that it is intended more for lying on or sitting on with your legs drawn up - a sofa to make yourself really comfortable.
Lounge sofas are therefore characterised by a low seat height and a large seat depth. The greater this is, the lower the sofa usually is.
And here too, a softly upholstered sofa ensures that it sinks into the ground and creates a relaxed and cosy atmosphere.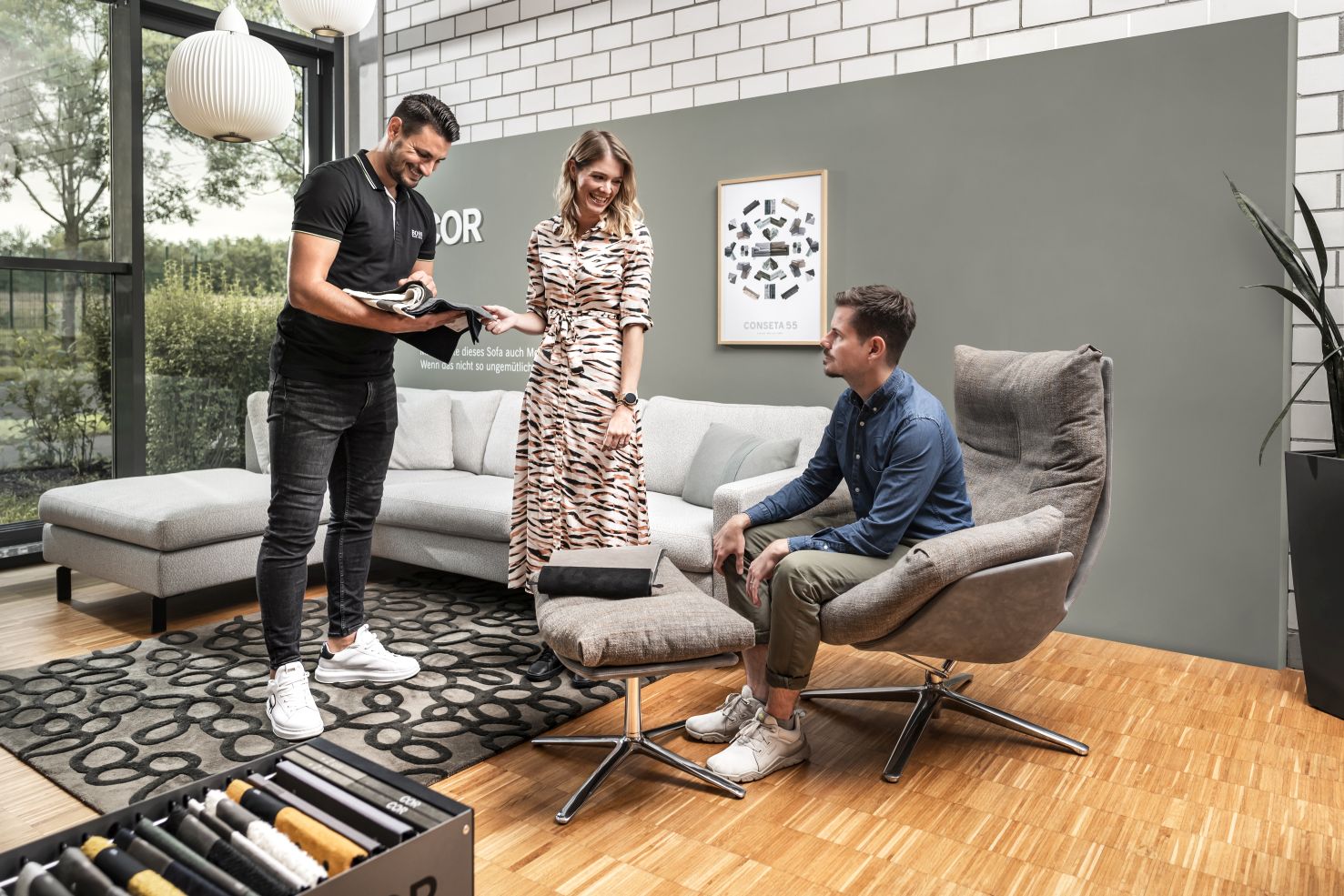 Always individual - you've come to the right place!
You already have an idea of what your dream sofa should look like, but you can't quite find it? No problem! Many of the designer sofas we offer are available in different versions and with a wide range of fabrics and colours - we will be happy to provide you with comprehensive advice on choosing the sofa that suits you best.
In our showroom in Würzburg, we also display our top designer sofas so that you can see them in real life and even try them out - just look for the "Experience a designer sofa live" symbol directly on the product. Click on it to find out more! Our advisory service is rounded off by a large selection of fabric and leather samples, which you can view during your visit or order directly here in the online shop. And if you opt for our premium shipping, we will bring the sofa directly to your living room and take the packaging right back with us - the all-round carefree package!
Do you still have questions?
... or need help choosing the right sofa for you? Contact us by e-mail at info@einrichten-design.de or call 49 (0)931 / 8 09 92 - 310 - we will be happy to help you!