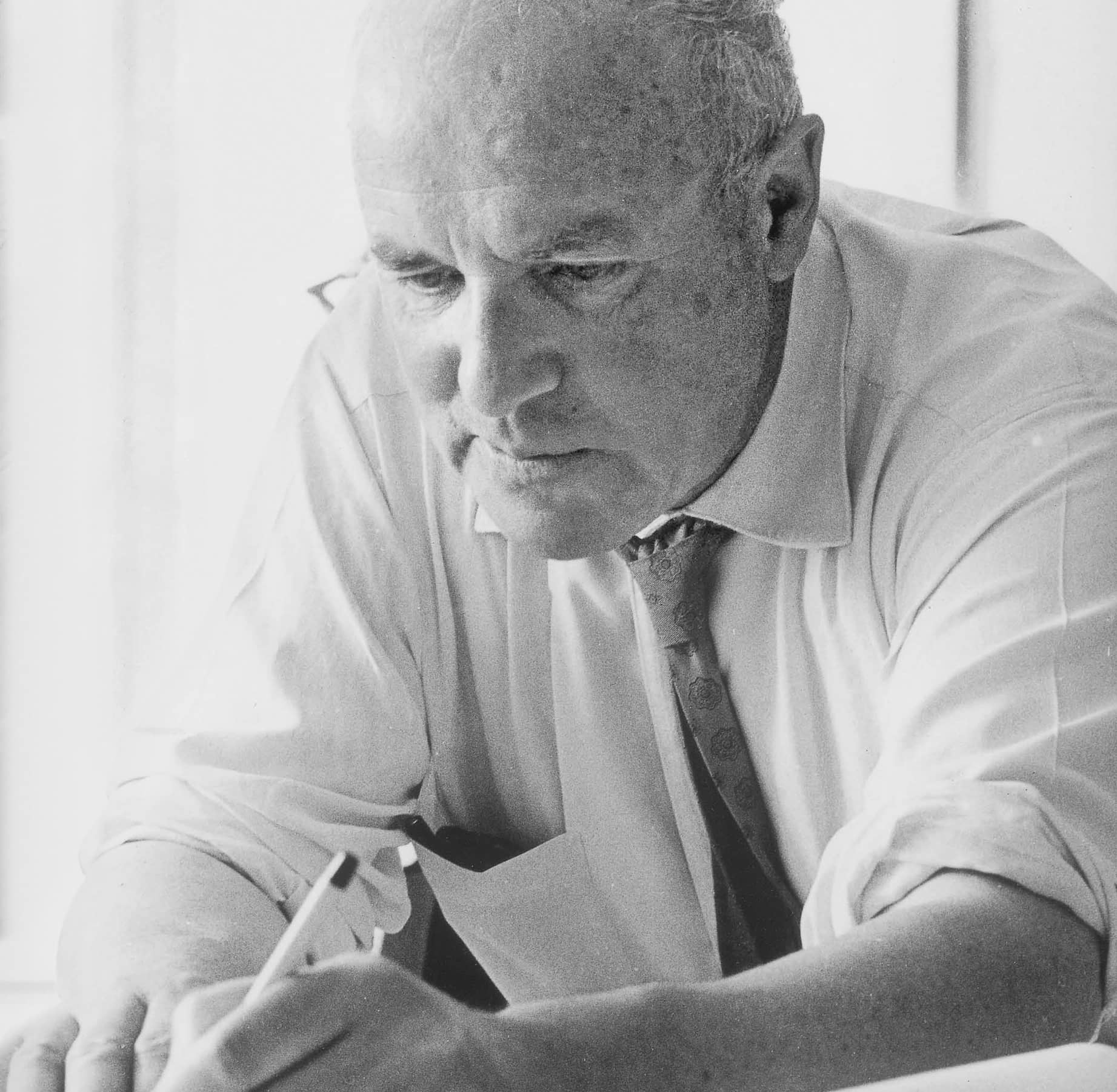 "I ask myself first whether something is right and then whether something is beautiful." - Egon Eiermann
Egon Eiermann was a style-defining architect and furniture designer in post-war Germany. He was born in Berlin-Neuendorf on 29 September 1904. After graduating from high school, he studied architecture at the Technical University in Berlin. From 1931 to 1945 he worked as an independent architect in Berlin. In 1947, he was appointed chair of architecture at the Technical University of Karlsruhe. He also ran his architectural practice here until his death on 19 July 1970.
The master builder and university lecturer Egon Eiermann is considered one of the most important designers of the German post-war period. He was the first to begin designing mass-produced furniture that met international standards of functionality and form. His work is a milestone in modern furniture design. In this way, he makes it possible for other German designers to successfully take up the design tradition of their country after the National Socialist isolation.
Egon Eiermann's work is characterised by simplicity, immediate recognisability of function and the strictest geometry. His best-known designs include the Eiermann table frames with their sloping cross struts made of tubular steel and the woven wicker chairs E10 and E14.