Design cult: CH24 by Carl Hansen & Søn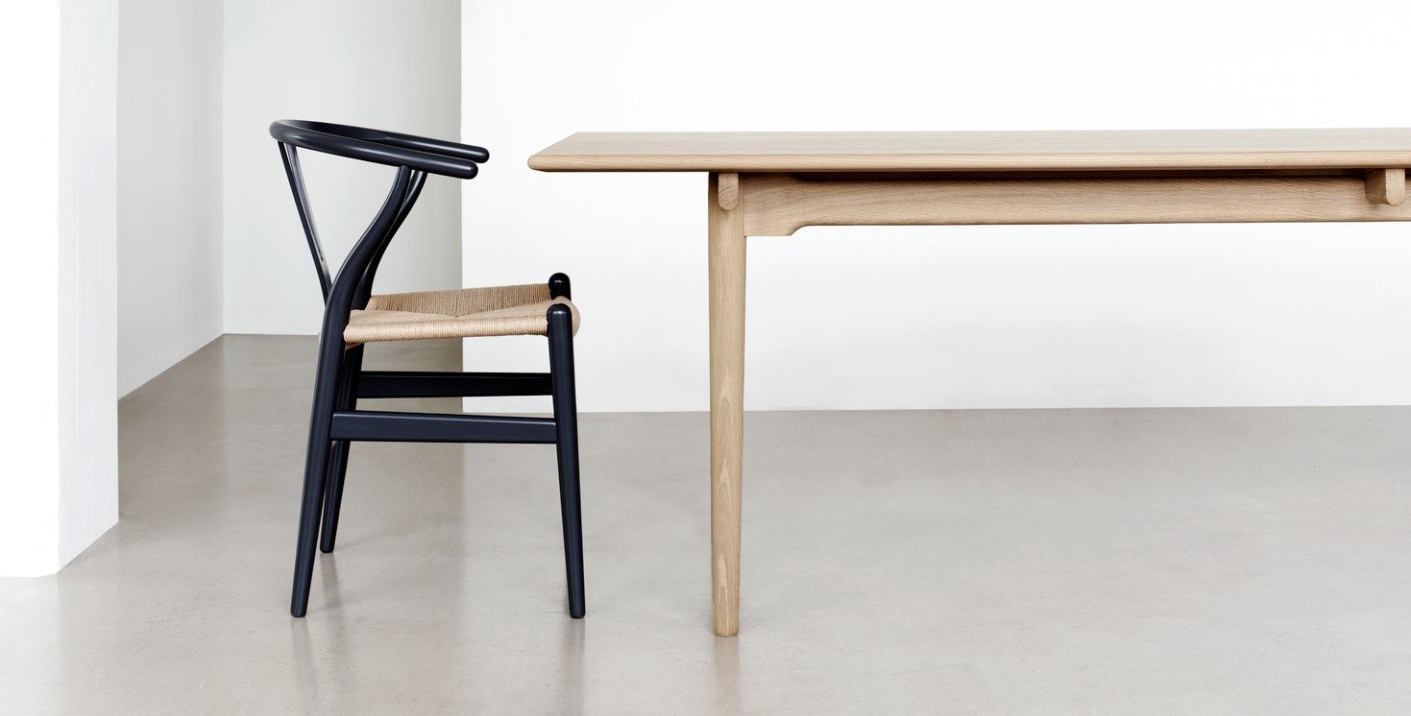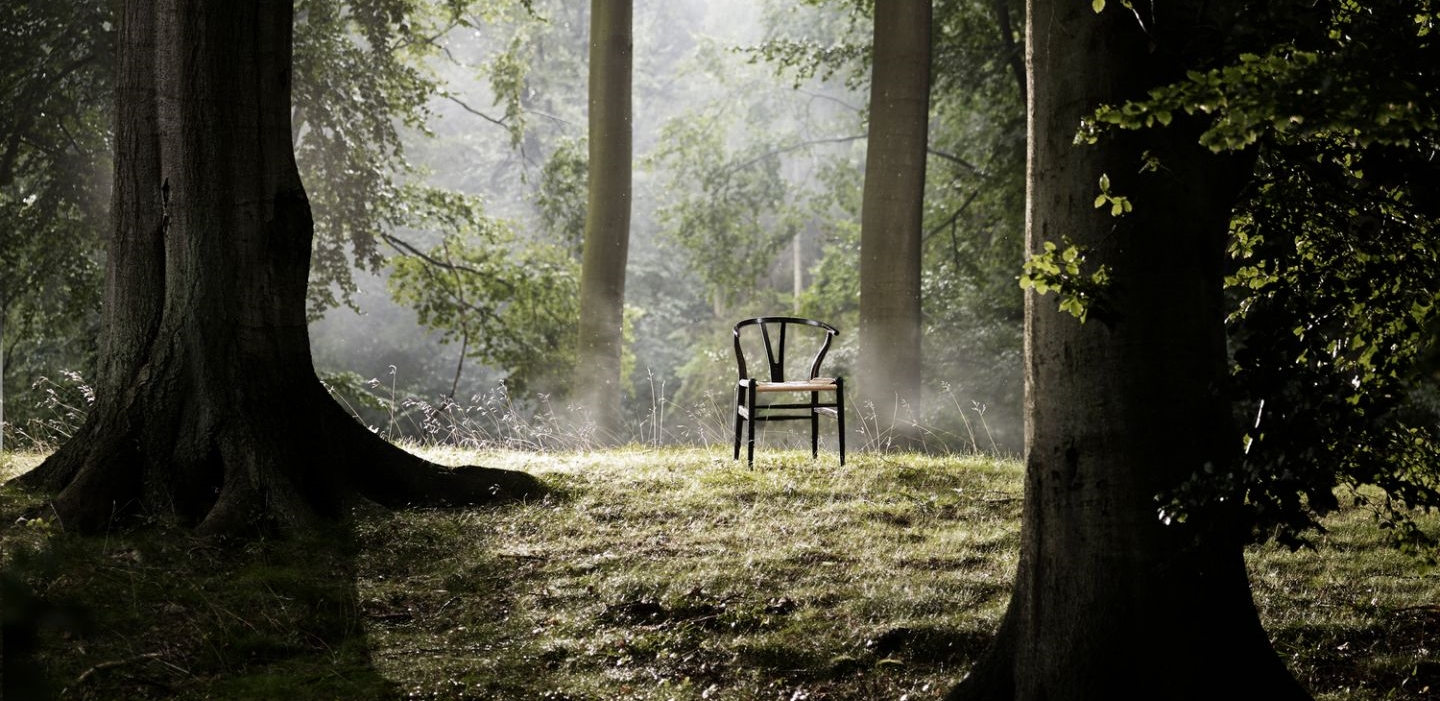 Time to save

The CH24 is an icon among designer chairs that captivates with valuable naturalness and masterful craftsmanship. Get up to 30% discount on the purchase of selected models of the popular CH24 Wishbone Chair by Carl Hansen until 30 November 2023 - don't hesitate and secure yourself the popular classic at an absolute special price!
A piece of design history
The CH24 Wishbone Chair by Carl Hansen & Søn, also known as the Y-Chair, is one of the most timeless pieces of furniture in Danish design and exemplifies a successful symbiosis of design and craftsmanship.
Read more about the legendary design chair below.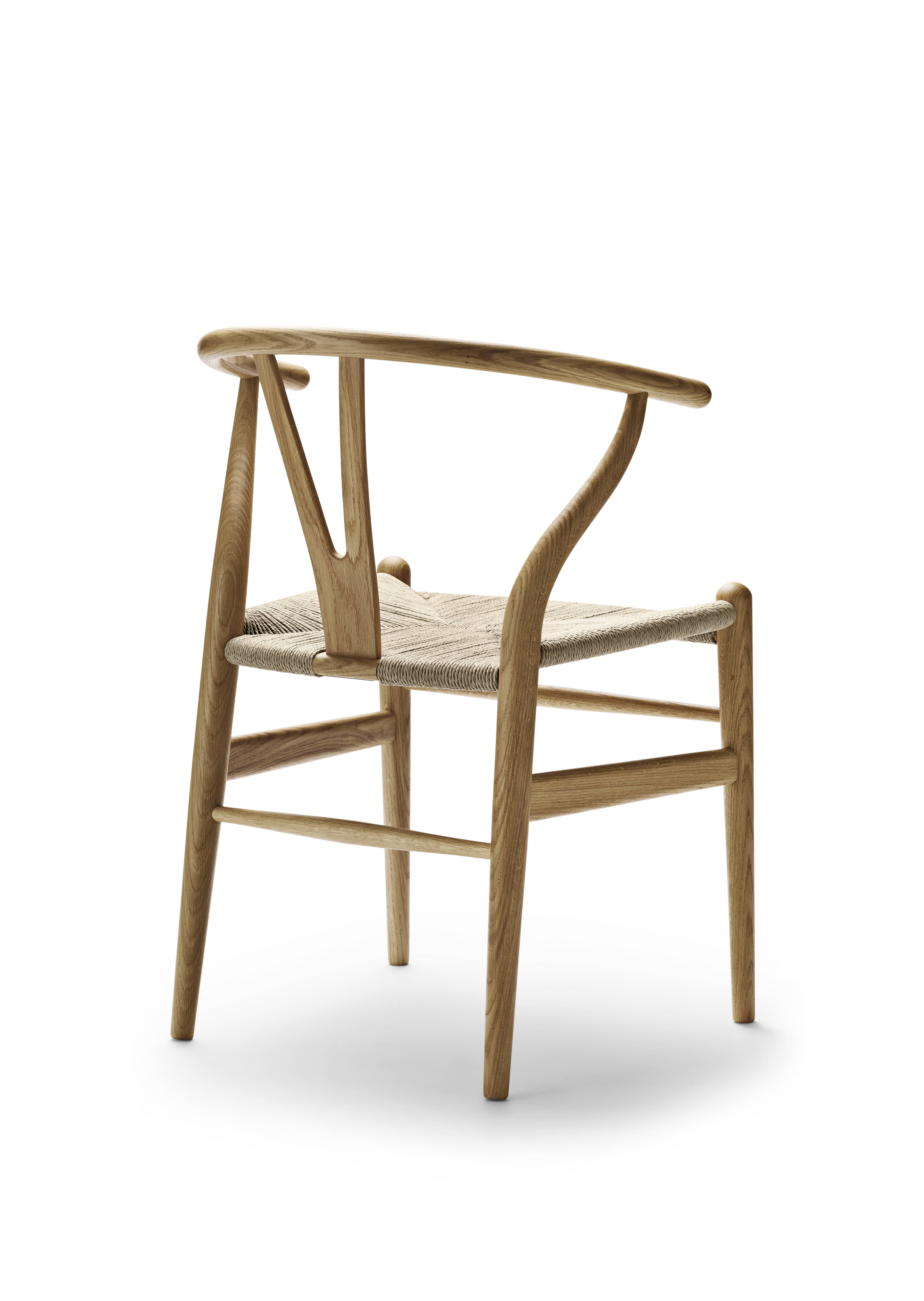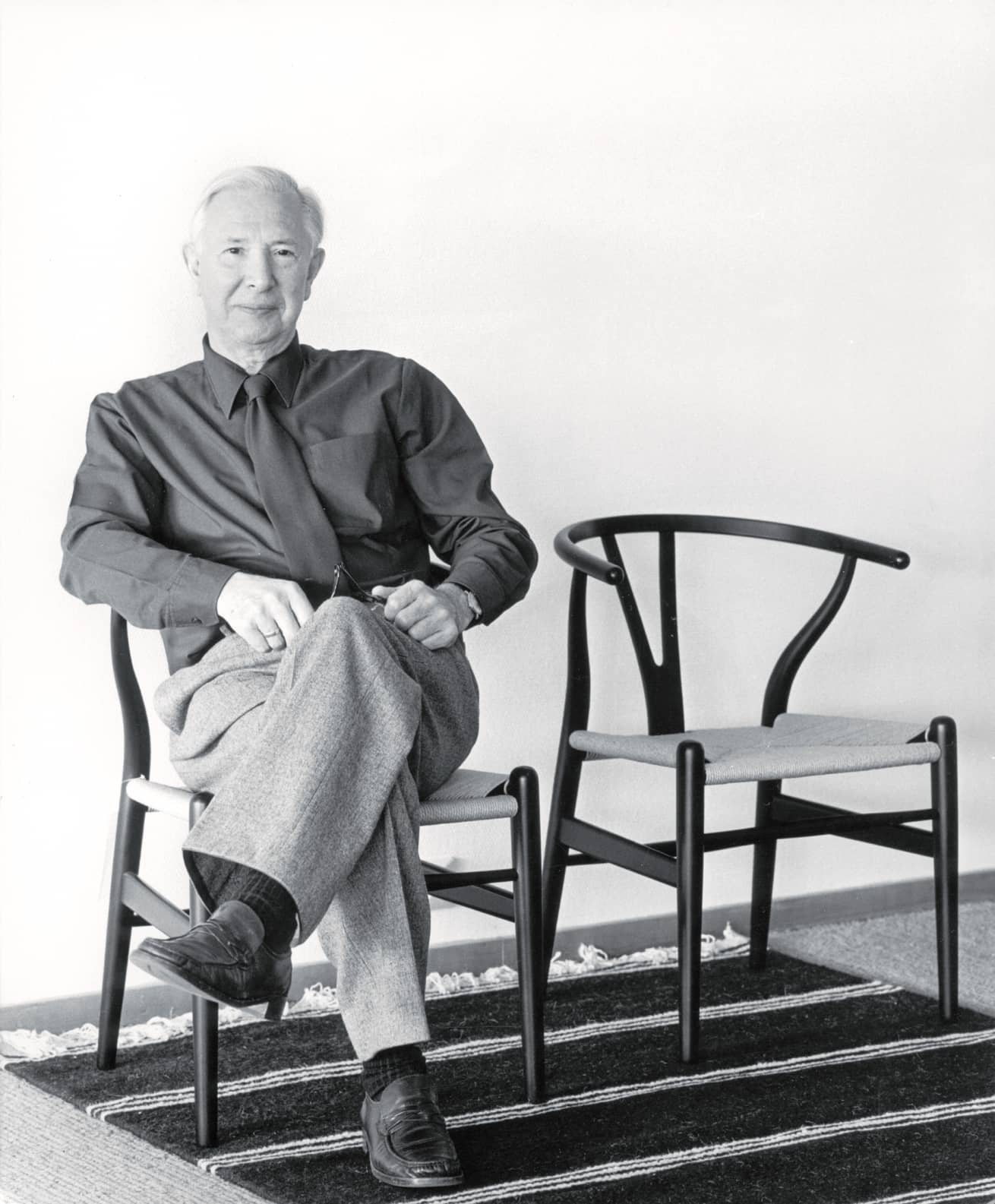 Hans J. Wegner - craftsman, designer, visionary
Master of the chair - hardly any obituary for the Danish furniture designer Hans Jørgensen Wegner does without this title. By the time of his death in 2007, he had produced almost 500 chair designs - an impressive creative output that can indeed only be described with such a tribute. With his functional, reduced furniture, he shaped the design aesthetics of a generation and reconciled innovation with tradition. About a man who made the art of sitting his life's work.
Wegner was born in 1914 in Tønder, a small Danish town not far from the German-Danish border. During his apprenticeship as a carpenter, he came into contact with wood for the first time and showed his creative talent early on. Driven by his enthusiasm for design, he later moved to Copenhagen as a young man, studied there at the School of Applied Arts and immersed himself in the world of shaping and creating. Wegner's name quickly became associated with extraordinary designs. His furniture seemed to be ahead of its time and in 1940 he received a prestigious commission: tables and chairs for the new town hall of Aarhus, designed by Arne Jacobsen and Erik Møller - a project that would open many doors for Hans J. Wegner.
In the same year, the collaboration with master carpenter Johannes Hansen, a driving force within the golden age of Danish midcentury design, begins. Then everything happens very quickly. Wegner's style is more in demand than ever and so he founds his own design studio in 1943. Nevertheless, he did not lose sight of the craftsmanship aspect of his work until the end. Many manufacturers knock on his door and want special designs from his pen - especially chairs, of course. In the end, however, it is the cooperation with the furniture workshop of master carpenter Carl Hansen in which Wegner's most successful ideas are to be turned into reality: The birth of the CH24.
Simpler, more functional and more refined than ever before
Contemporary, functional and to be produced in series - with these specifications from Carl Hansen & Søn, Wegner was initially asked to design four chairs in 1949 (CH22, CH23, CH24 and CH25). The designer's signature was characterised by simplification and reduction; exactly to the point where form, aesthetics and comfort complemented each other. Thus, the design sophistication of his designs can often only be recognised at second glance due to their minimalist appearance. Wegner's background in craftsmanship and thus his deep understanding of the materials used can be seen in most of his furniture pieces.
For the CH24, he had the rear chair legs and the supports of the armrests merge into each other in one piece and in a flowing form, which means that no further side element is needed. To give the steam-bent top the necessary support, he installed the Y-shaped back element that would eventually give the chair its popular nickname, Wishbone Chair. The choice of sturdy paper yarn for the seat was initially born out of necessity, as other upholstery materials were hard to come by in the post-war era. But the designer was very taken with the harmony that the natural materials created in combination and so the paper yarn remained - until today.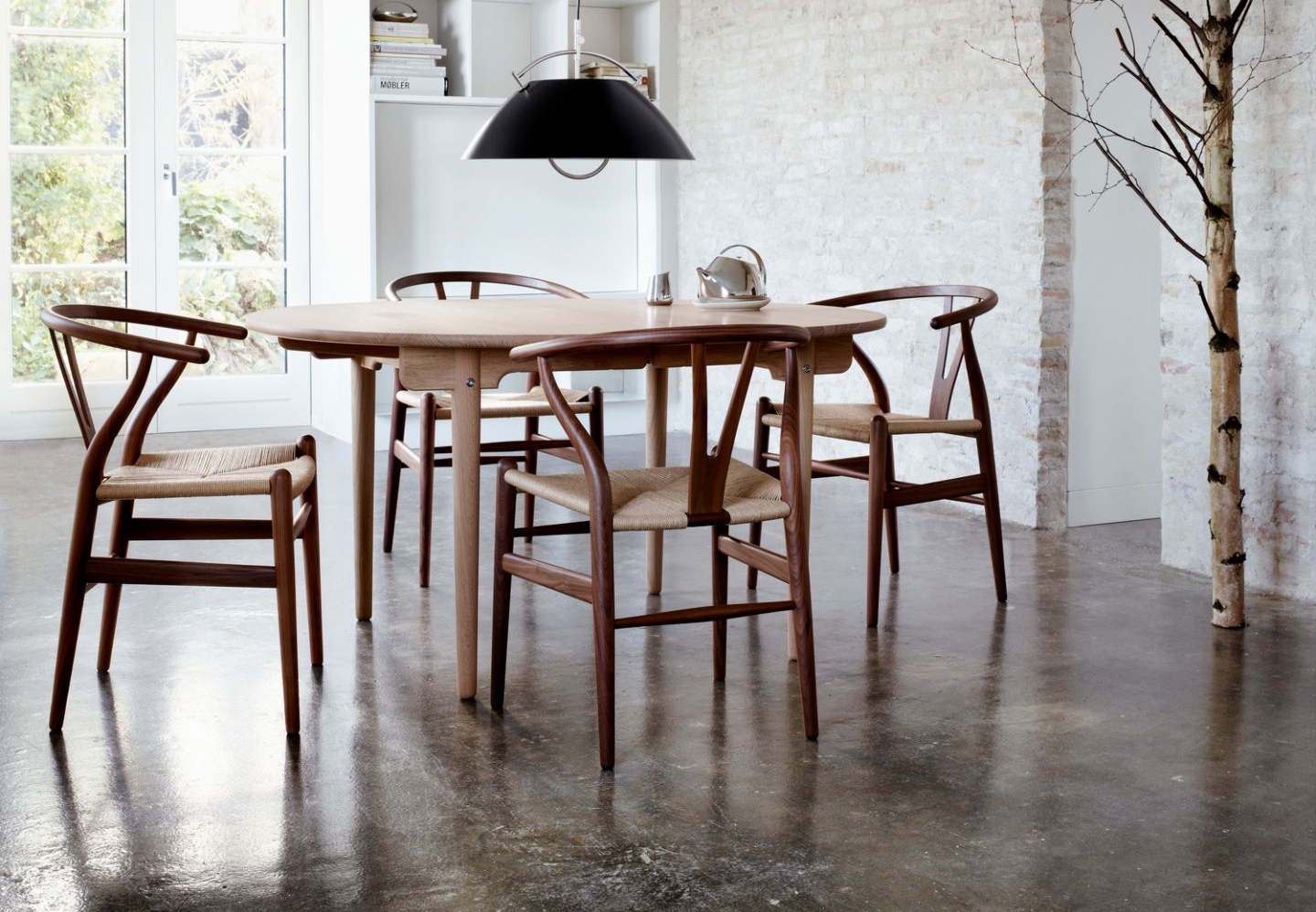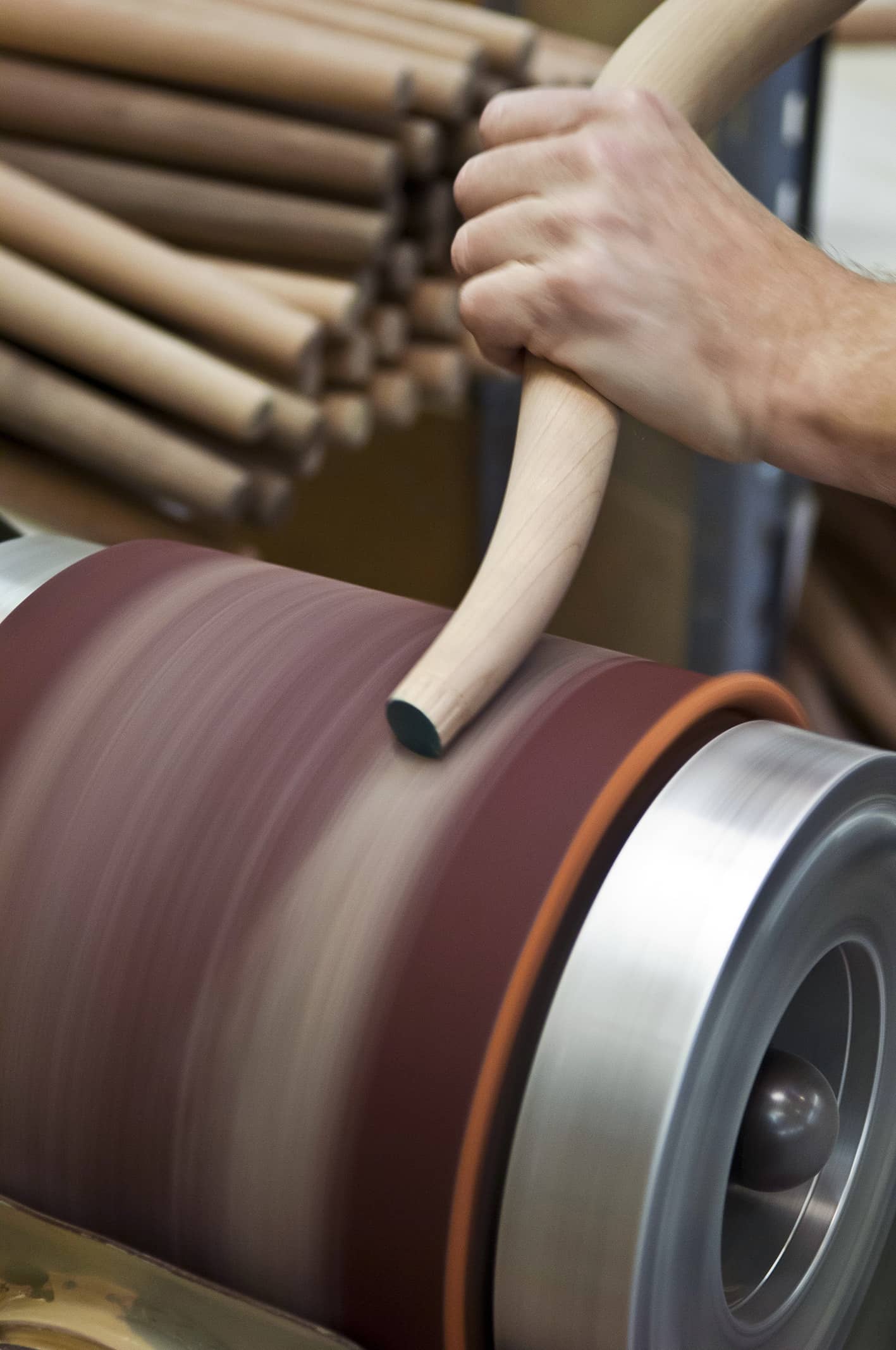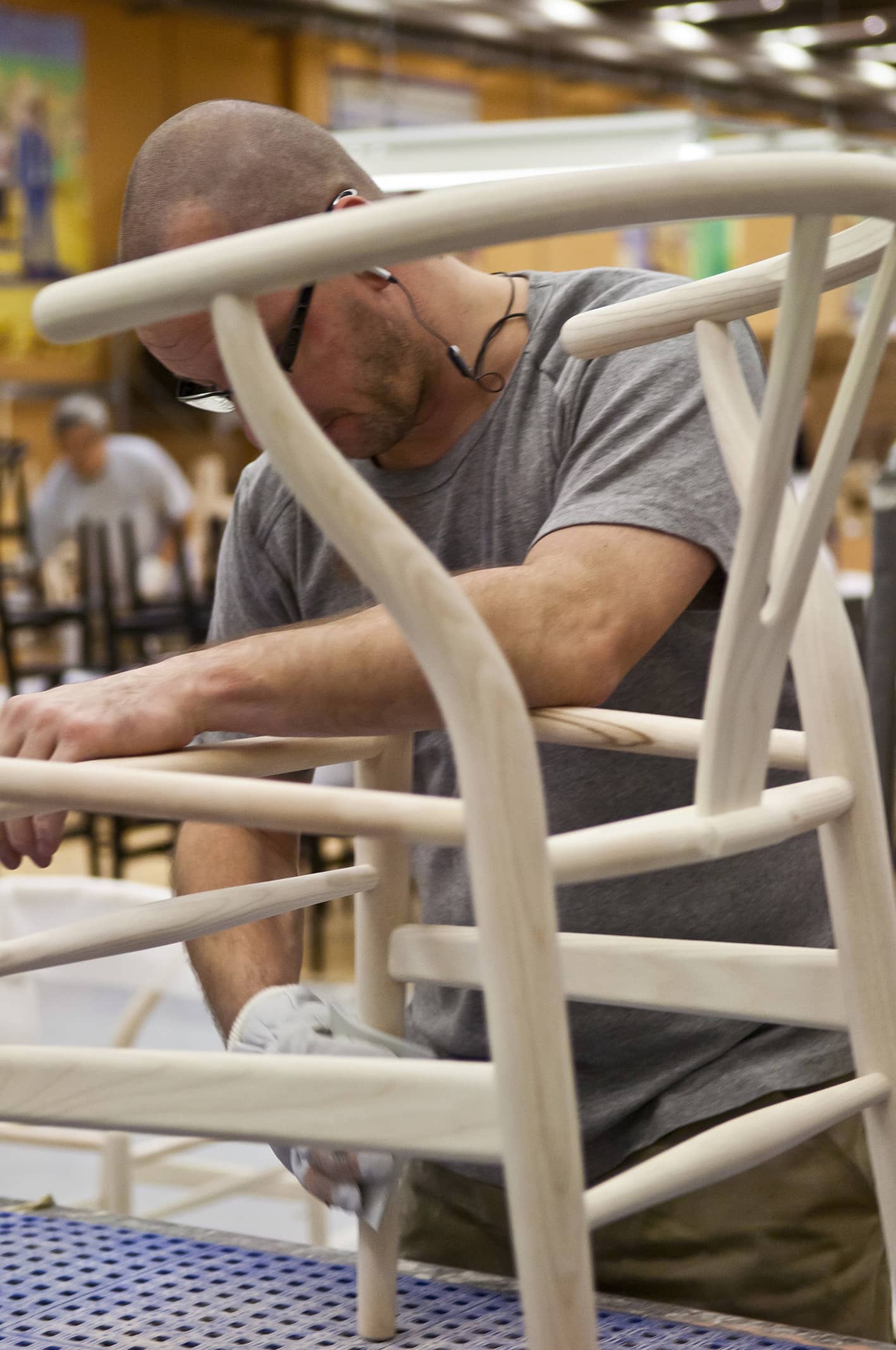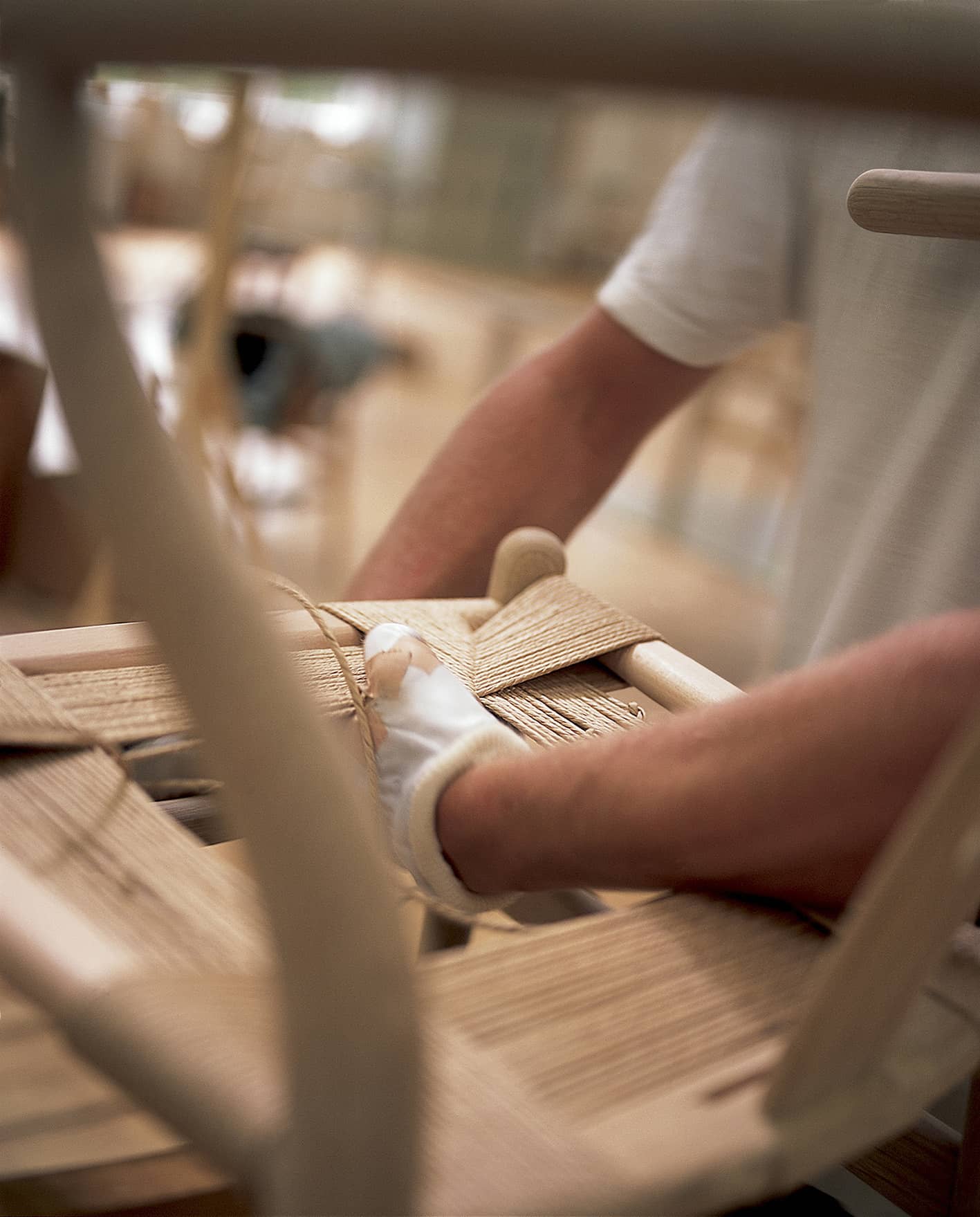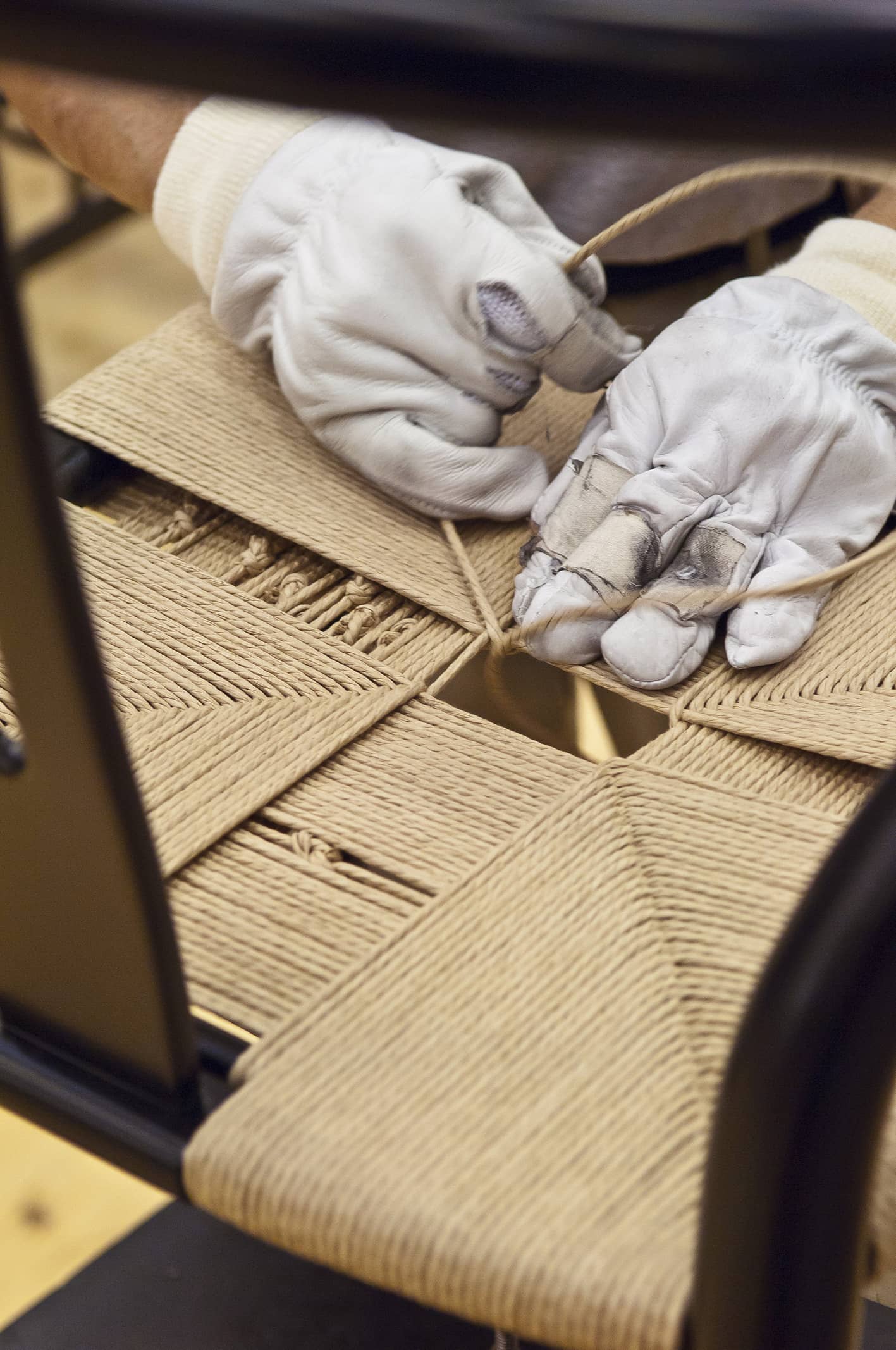 Precision craftsmanship for over 70 years
Since 1950, the Wishbone Chair has been continuously produced at Carl Hansen & Søn, mainly by hand. More than 100 production steps are necessary to bring the 14 individual parts together. Just processing the 120 metres of paper cord for the seat takes an experienced weaver about an hour. The life span of such a seat is a good half century before it has to be replaced. All wooden components are made of FSC-certified wood, and most of them are processed, sanded and assembled by hand. With the highest standards for materials and craftsmanship, the quality of the CH24 is just as high today as it was when the first chair left the manufactory.
And to ensure that it stays that way in the future, Carl Hansen & Søn invests in suitable young talent. Currently, 20 young people are being trained as cabinetmakers at the production facility in Gelsted on the island of Funen. During their apprenticeship, they gain theoretical and practical insights into each individual production step and learn everything about the materials and machines used. Of course, this is also about preserving craft knowledge for the next generations. Thanks to this commitment, Wegner's most famous chair will remain with us in the future!
Well, safely and sustainably packed
Next Level Packaging Technology - With our chair machine, we can not only pack swivel and design chairs quickly and safely for transport. Thanks to the reduced use of packaging material, the machine is also convincing in terms of sustainability.
In this video you can see how the chairs are packaged in our warehouse for shipment to you. In this way, we minimise transport damage and ensure that the goods are received safely. At the same time, by using this modern technology, we need less packaging material than usual..