Questions on the product?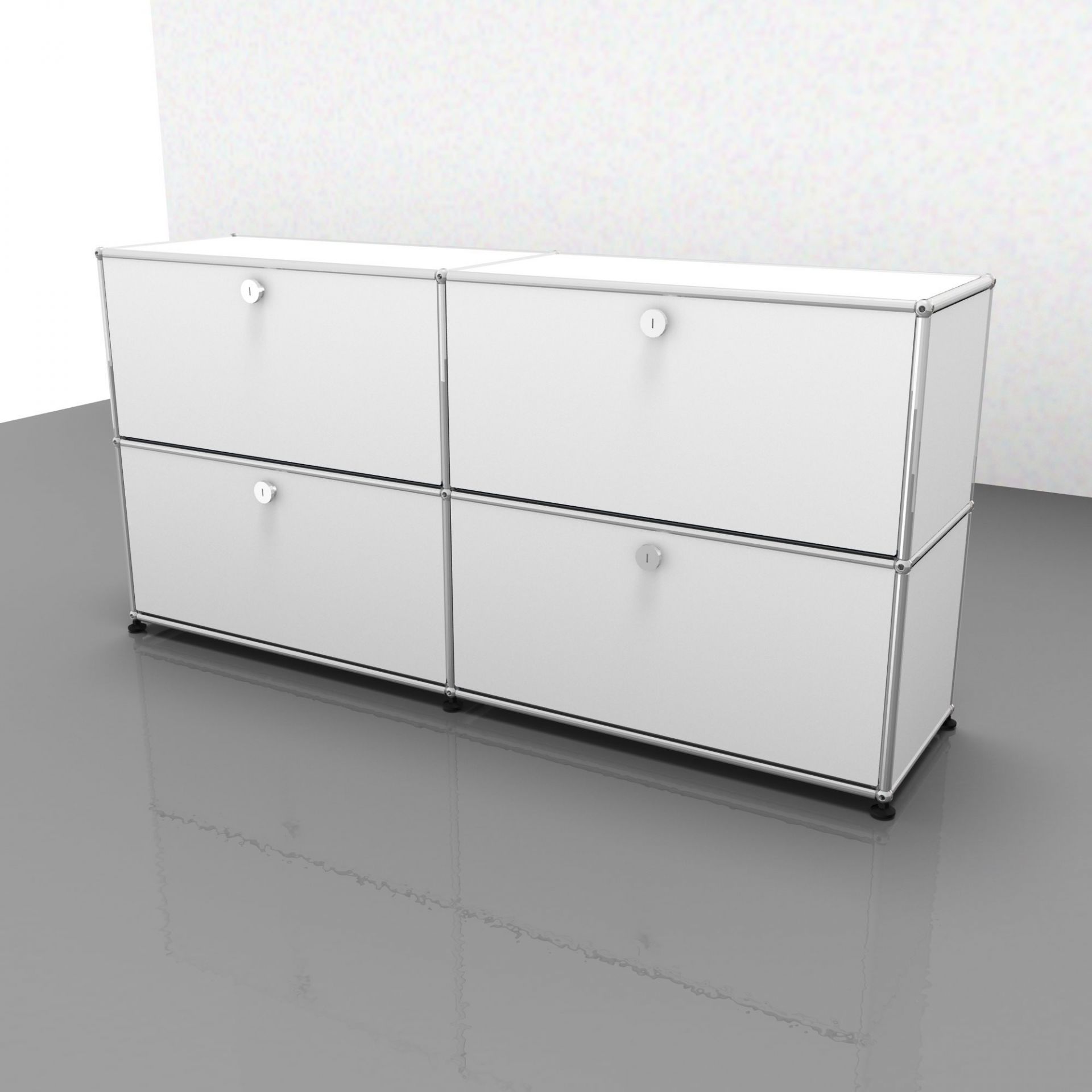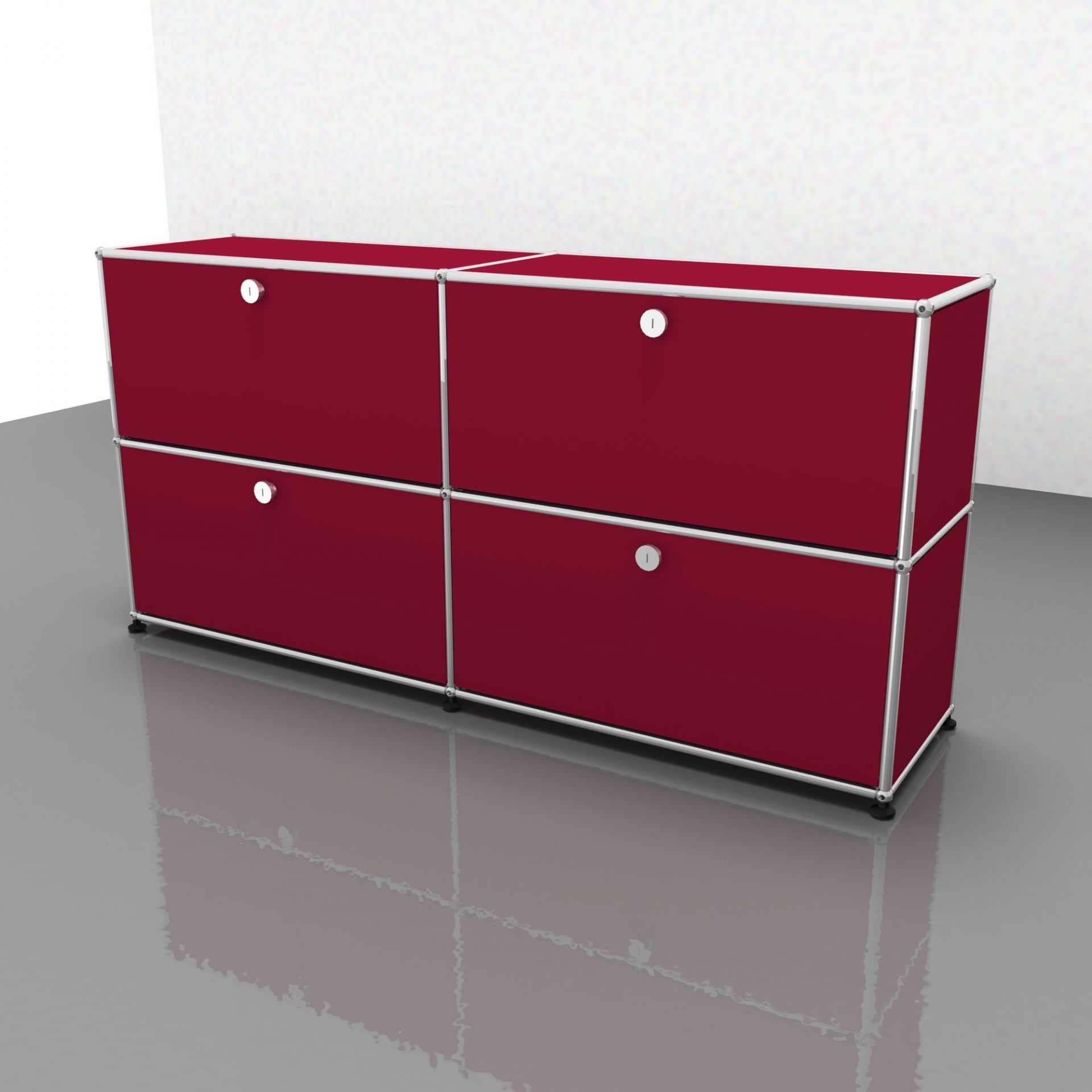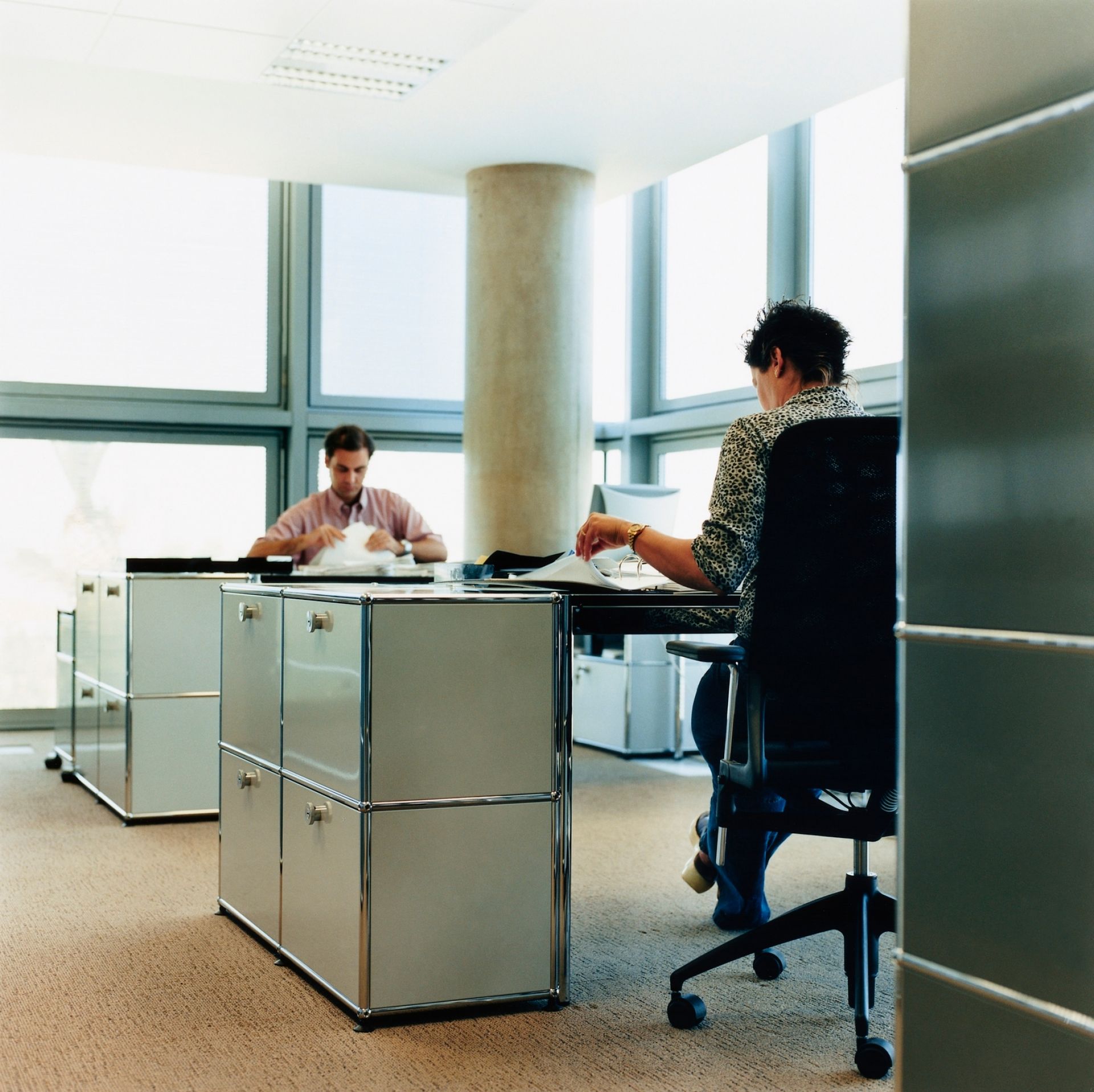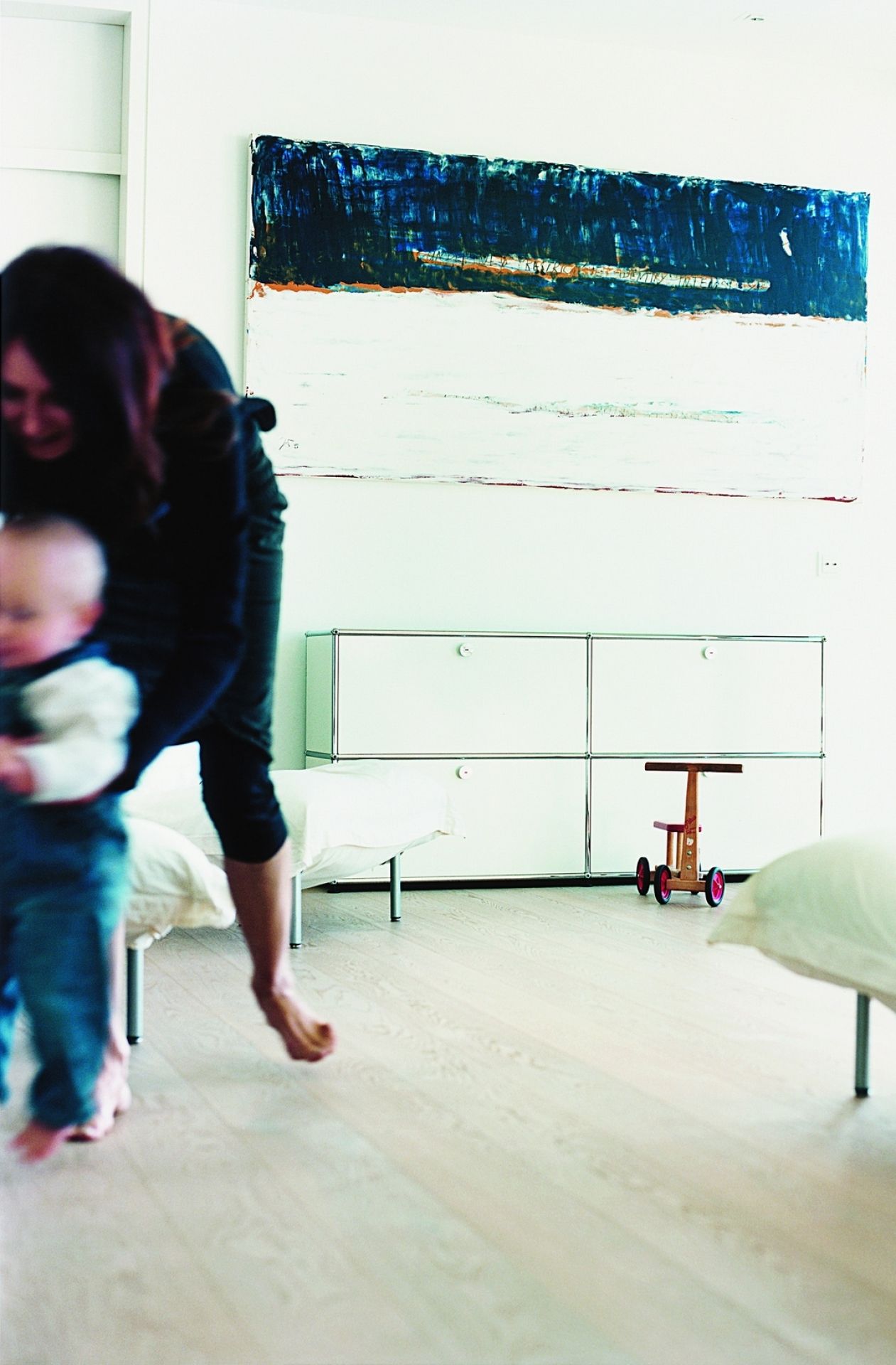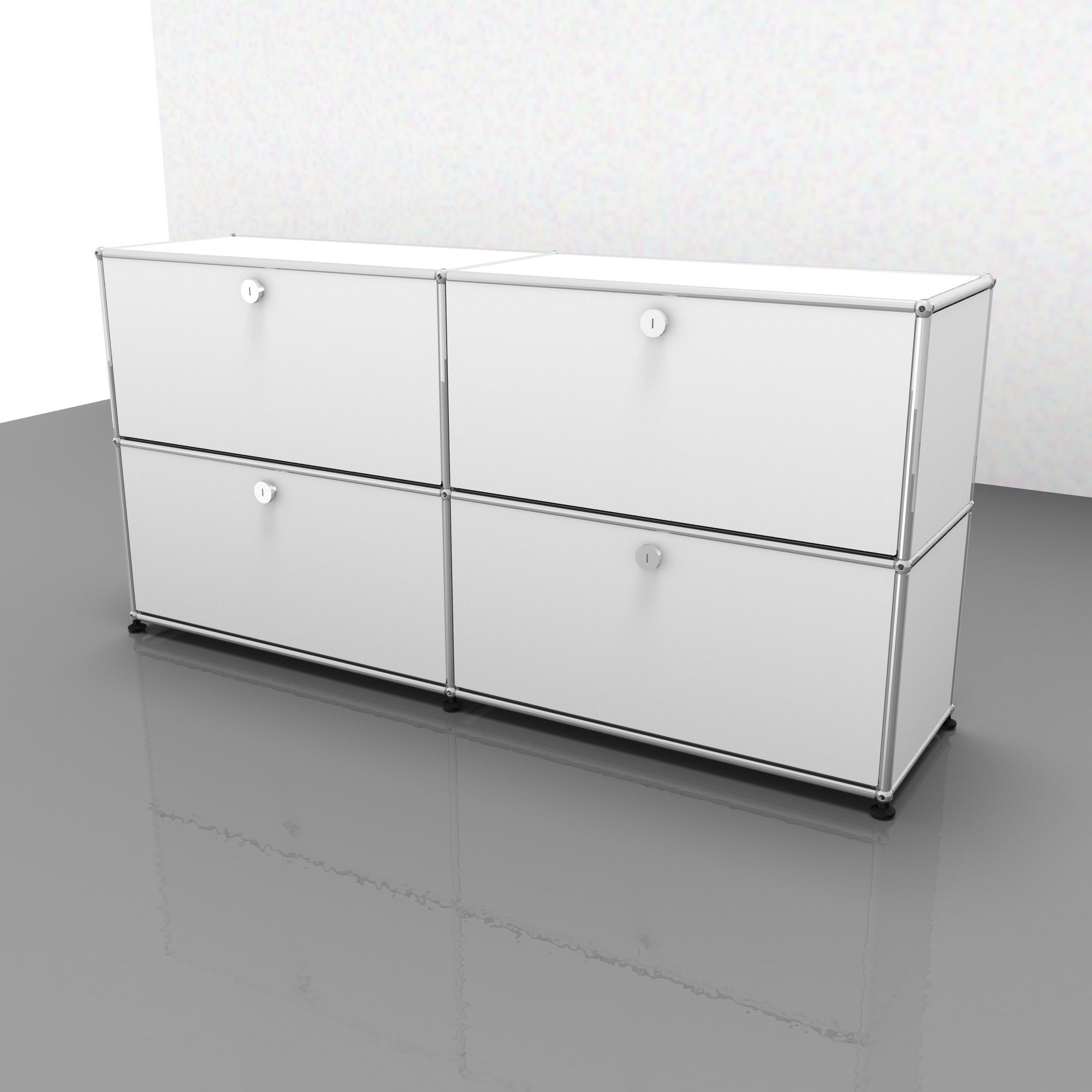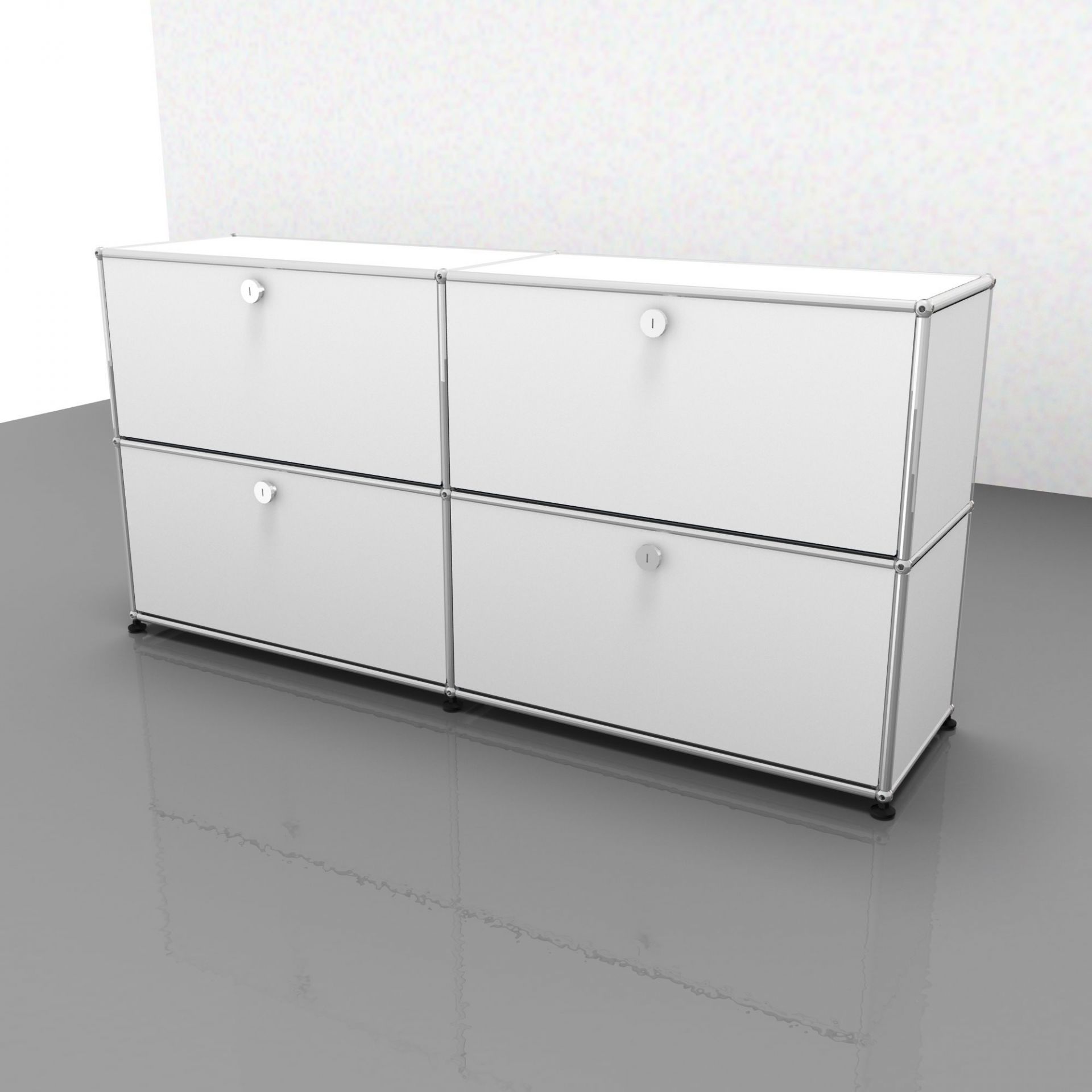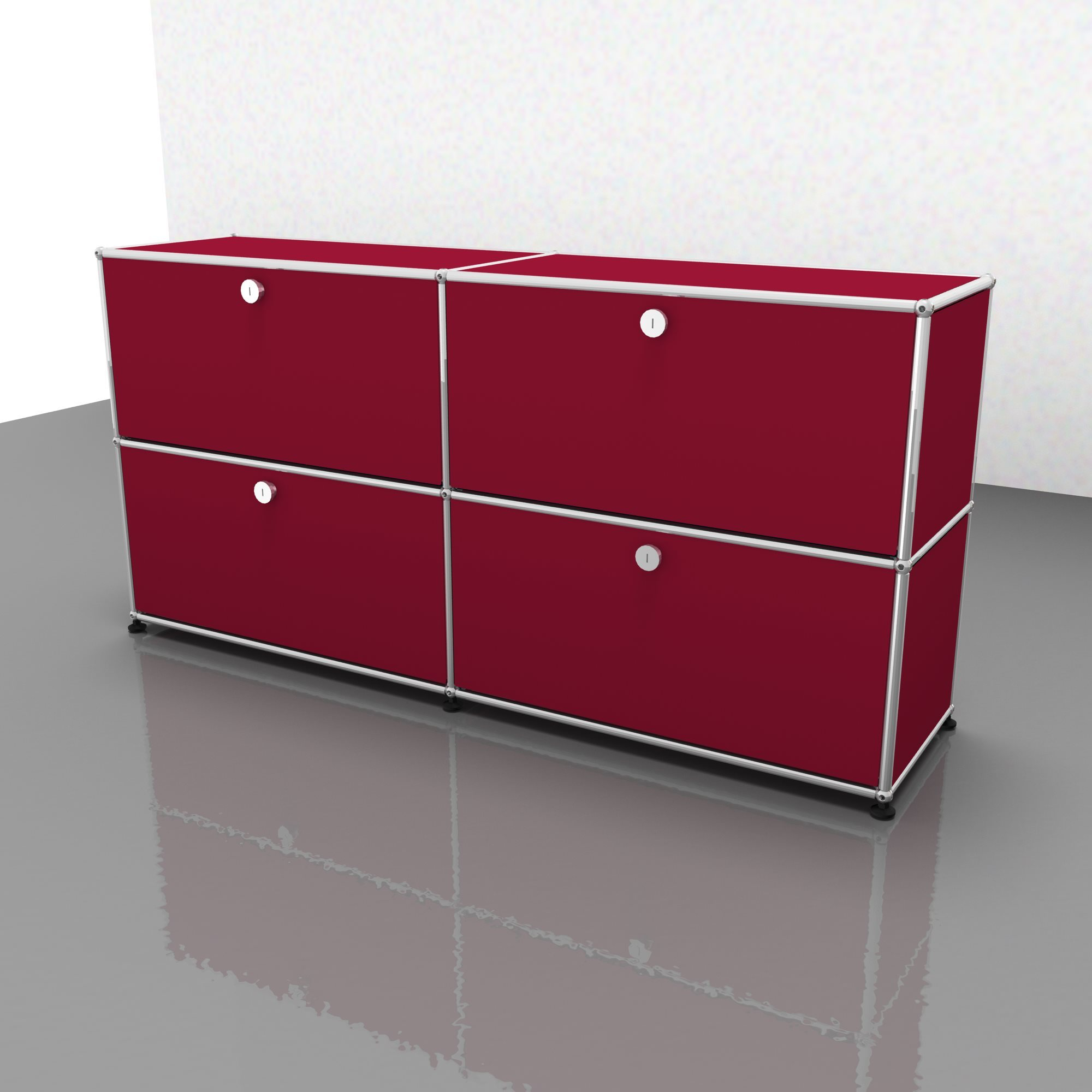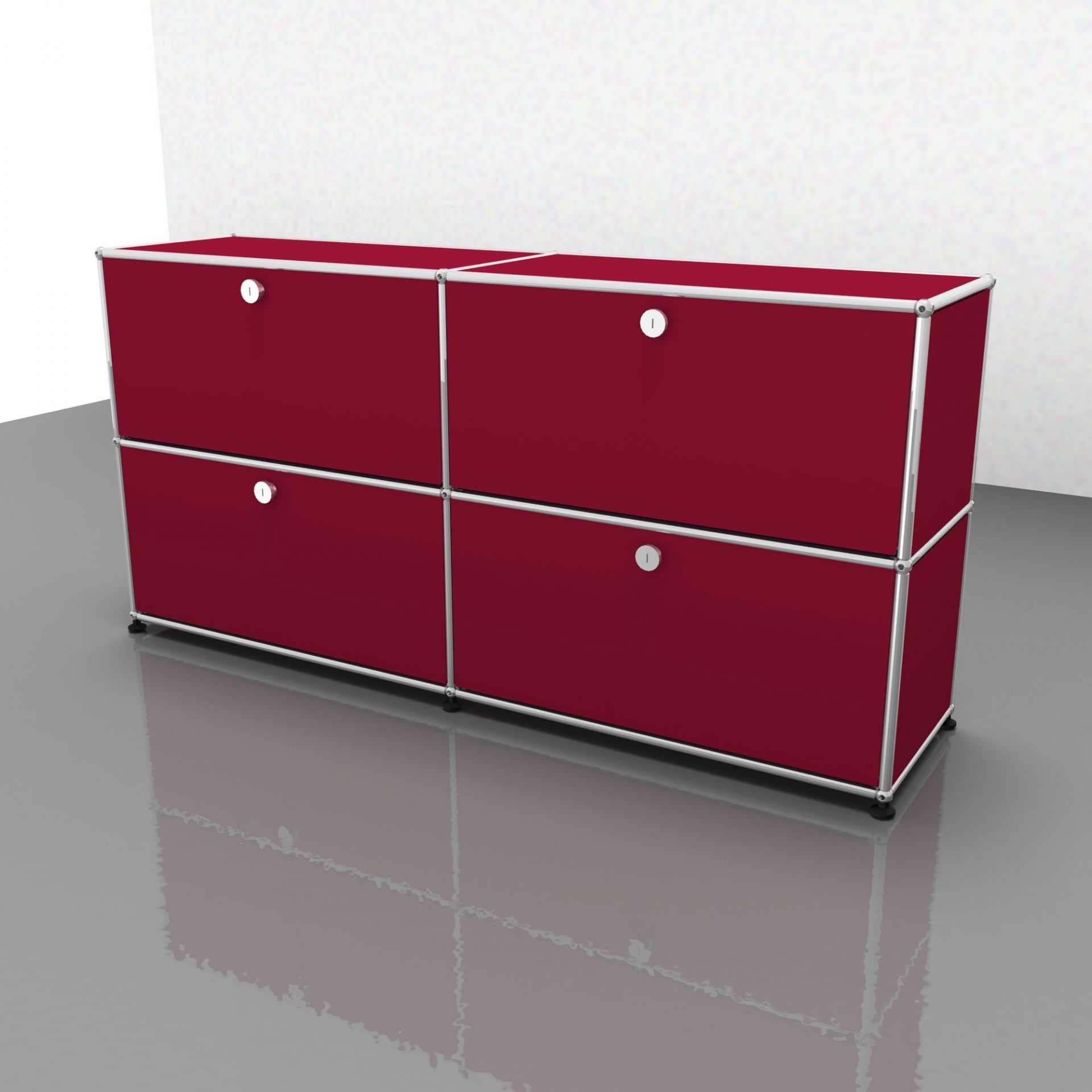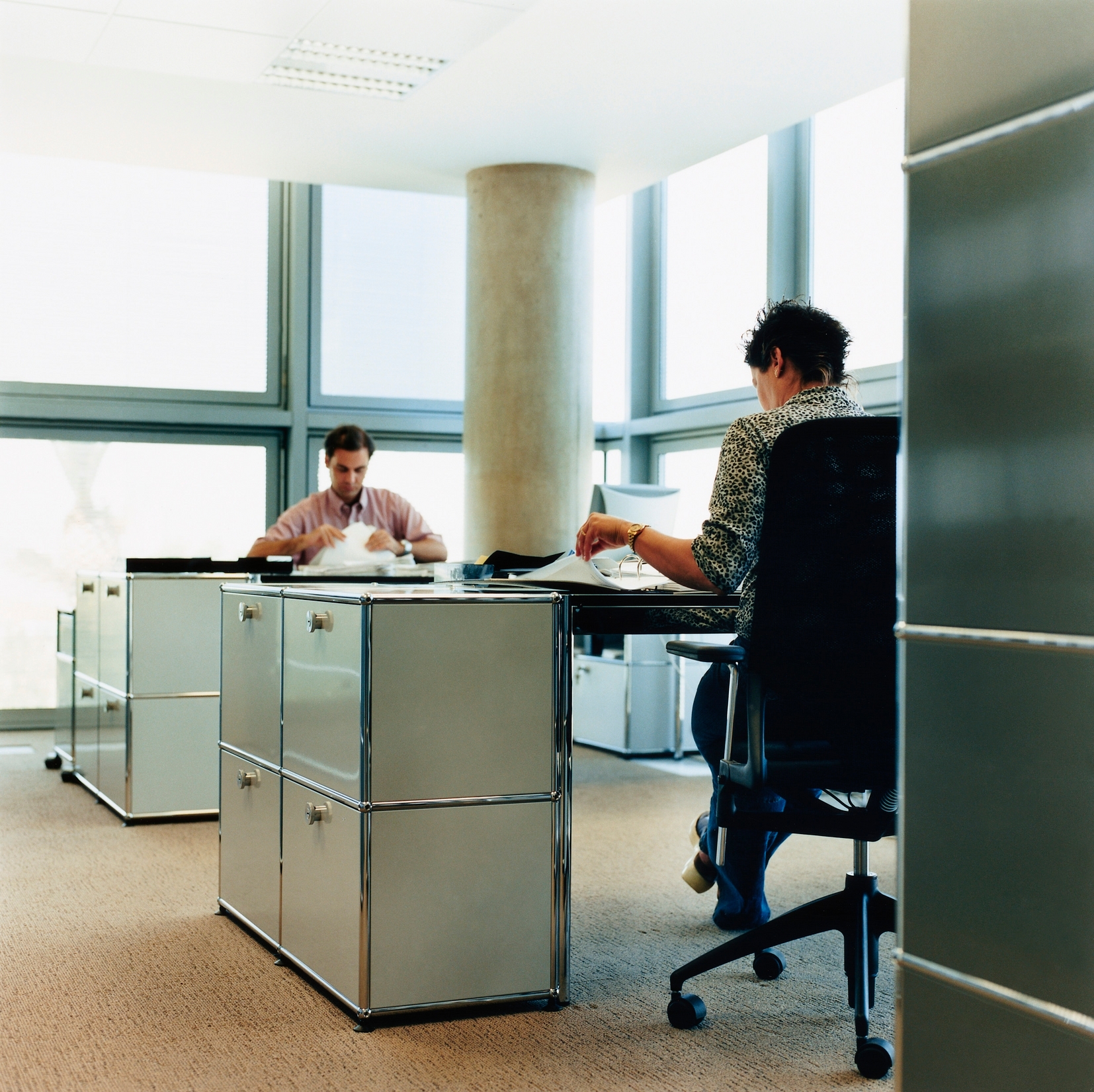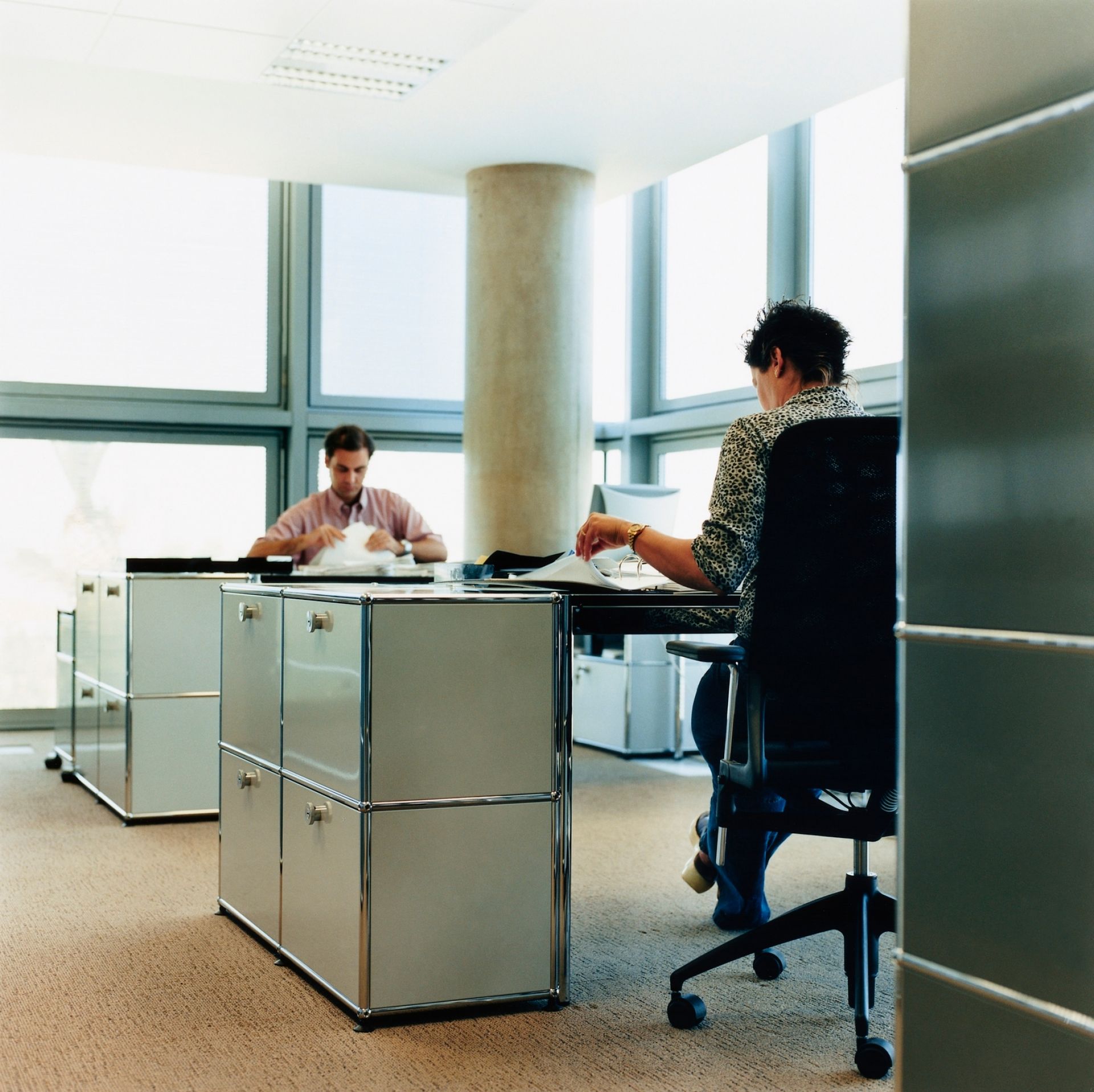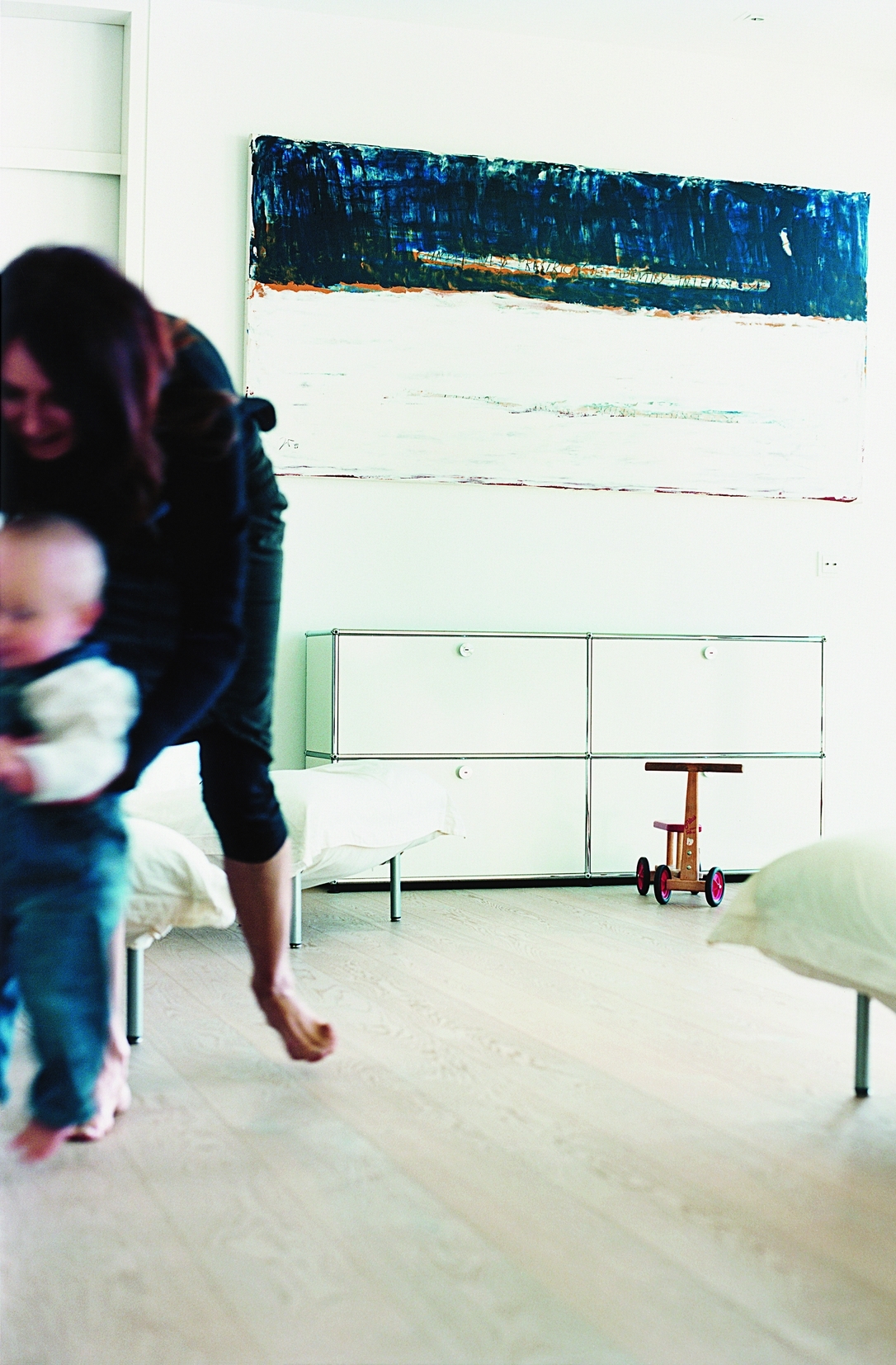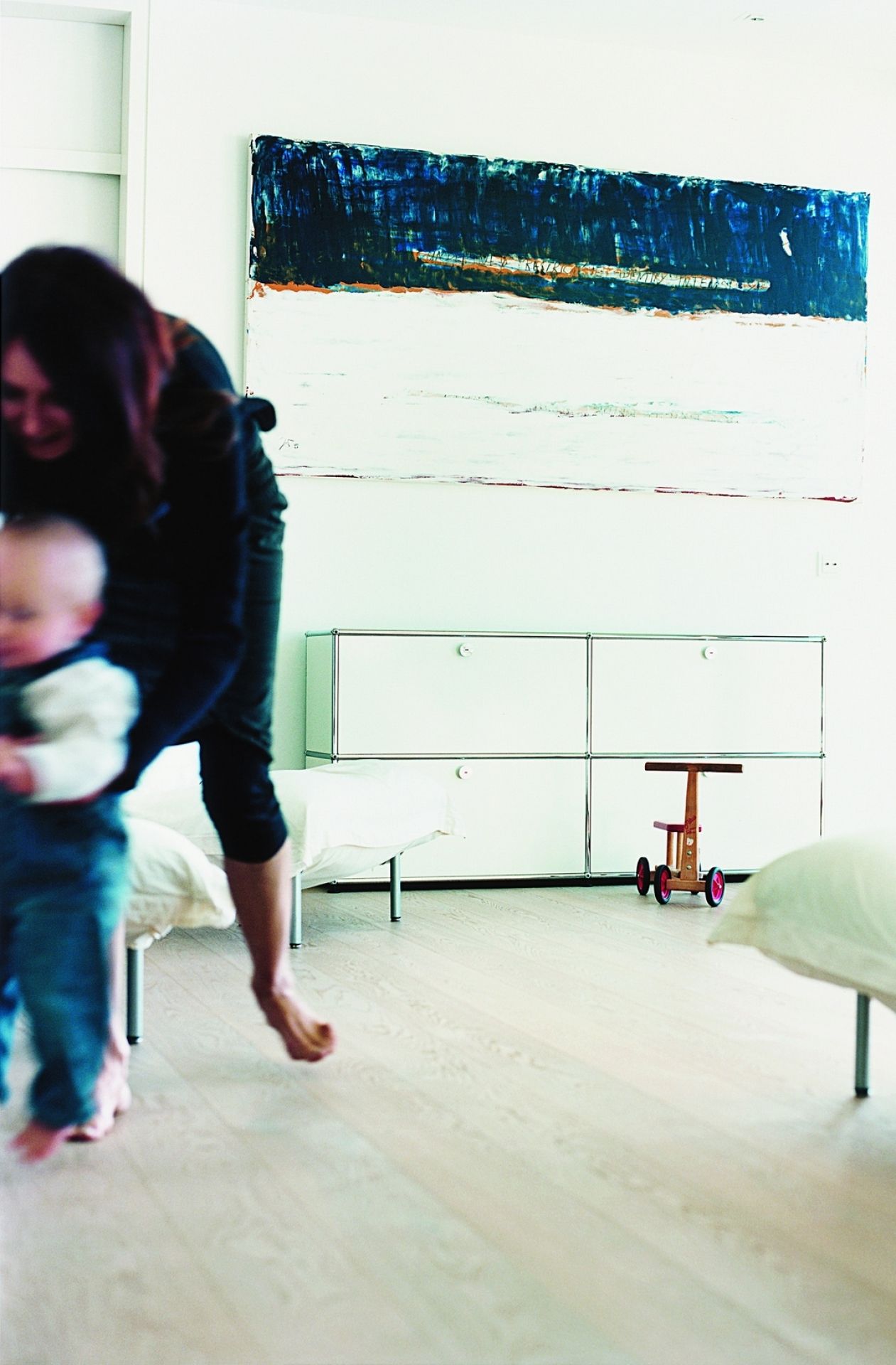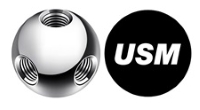 USM Haller Sideboard mit 4 Klapptüren – QUICK SHIP -reinweiß
Vier gewinnt: mit der USM Haller Sideboard mit vier Klapptüren gewinnen Sie im Nu Ordnung. Büroordner verschwinden darin genauso wie Geschirr oder Pullover. Das macht die Kommode in puncto Einsatzmöglichkeit unendlich vielseitig.
Das hier gezeigte USM Sideboard besitzt die folgenden Maße: 152,3 x 37,3 x 74 cm (B/T/H). Die vier Klapptüren lassen sich nach unten öffnen. Am besten nutzen Sie den oberen Bereich als zusätzliche Ablagefläche, zum Beispiel für die schönen Dinge im Leben wie Ihre letzten Urlaubsfotos oder Ihre Miniatursammlung.
USM Haller
Form follows function in Reinform: Das Motto von USM Haller. Begründet wurde der Erfolg des schweizerischen Unternehmens durch eine unscheinbare, verchromte Kugel. Daraus ließ sich in Verbindung mit Stahlrohren und Verkleidungselemente die unterschiedlichsten Design Möbel schaffen, in einer Farbauswahl und einer herausragenden Qualität, die die meisten Mitbewerber schnell in den Schatten stellt.
QUICK SHIP – Schnelllieferservice
Sie spielen mit dem Gedanken, das Sideboard in dezentem Reinweiß, in leuchtendem Goldgelb oder in klassischem Graphitschwarz online zu bestellen? Dann haben wir eine gute Nachricht für Sie. Denn für diese Ausführungen bietet die Möbelmanufaktur USM Haller einen speziellen Schnelllieferservice an, das heißt die Lieferzeit beträgt in diesem Fall nur 2 bis 3 Wochen (je nach Ländertour):
- reinweiß
- anthrazitgrau
- goldgelb
- USM rubinrot
- graphitschwarz
LIEFERINFORMATION
Deutschland und Schweiz: Alle USM Haller Möbel liefern wir komplett montiert. Sollte eine Montage vor Ort nötig sein, bitten wir hier um vorherige Absprache. Im Preis enthalten ist das Vertragen (den Transport an den Ort der Verwendung, zum Beispiel Ihre Wohnung) und gegebenenfalls Endmontage (nur innerhalb Deutschlands) durch unser hauseigenes Montagepersonal oder durch unsere Möbelspedition. Dies erfolgt nach individueller Tourenplanung. Wir räumen uns deshalb bei Lagerware eine Lieferzeit von 2 Wochen (+/- 1 Woche) ein.
Alle anderen Länder: Je nach Länder-Versandvereinbarung erfolgt die Lieferung komplett montiert auf Palette. Ein Vertragen können wir hier leider nicht anbieten.
Individuelles Angebot
Das Sideboard entspricht zu 99 Prozent Ihren Vorstellungen, aber eben nur zu 99 Prozent? Wir sorgen dafür, dass Sie Ihr Wunschsideboard erhalten. Hundertprozentig! Gerne erstellten wir Ihnen ein individuelles Angebot – selbstverständlich kostenlos und unverbindlich. Wir freuen uns schon aufs Angeboterstellen.
---
Es ist ein ganz tolles Möbelstück, das überall eingesetzt werden kann.
| | |
| --- | --- |
| Product number: | USM DE_QS_E2 24 |
| Manufacturer | USM Haller |
| Designer | Fritz Haller |
| Shipping method | Forwarding agent |
| Material | Pulverbeschichtetes Metall / Chrom |
| Material | powdercoated metal / chrome |
| Width (cm) | 152.3 |
| Depth (cm) | 37.3 |
| Height (cm) | 74 |
| Dimension | B: 152,3 cm, T: 37,3 cm, H: 74 cm |
Questions about the product? We are happy to help.
Personal contact person

trained product experts with love for designer pieces

Material advice

20 years of experience
Exactly as you imagined it.
Our special service for you: Take our range of diverse material samples home with you in comfort.
View material samples
Related products of USM Haller Sideboard mit 4 Klapptüren – QUICK SHIP -reinweiß