Louis Poulsen - Design luminaires that give shape to light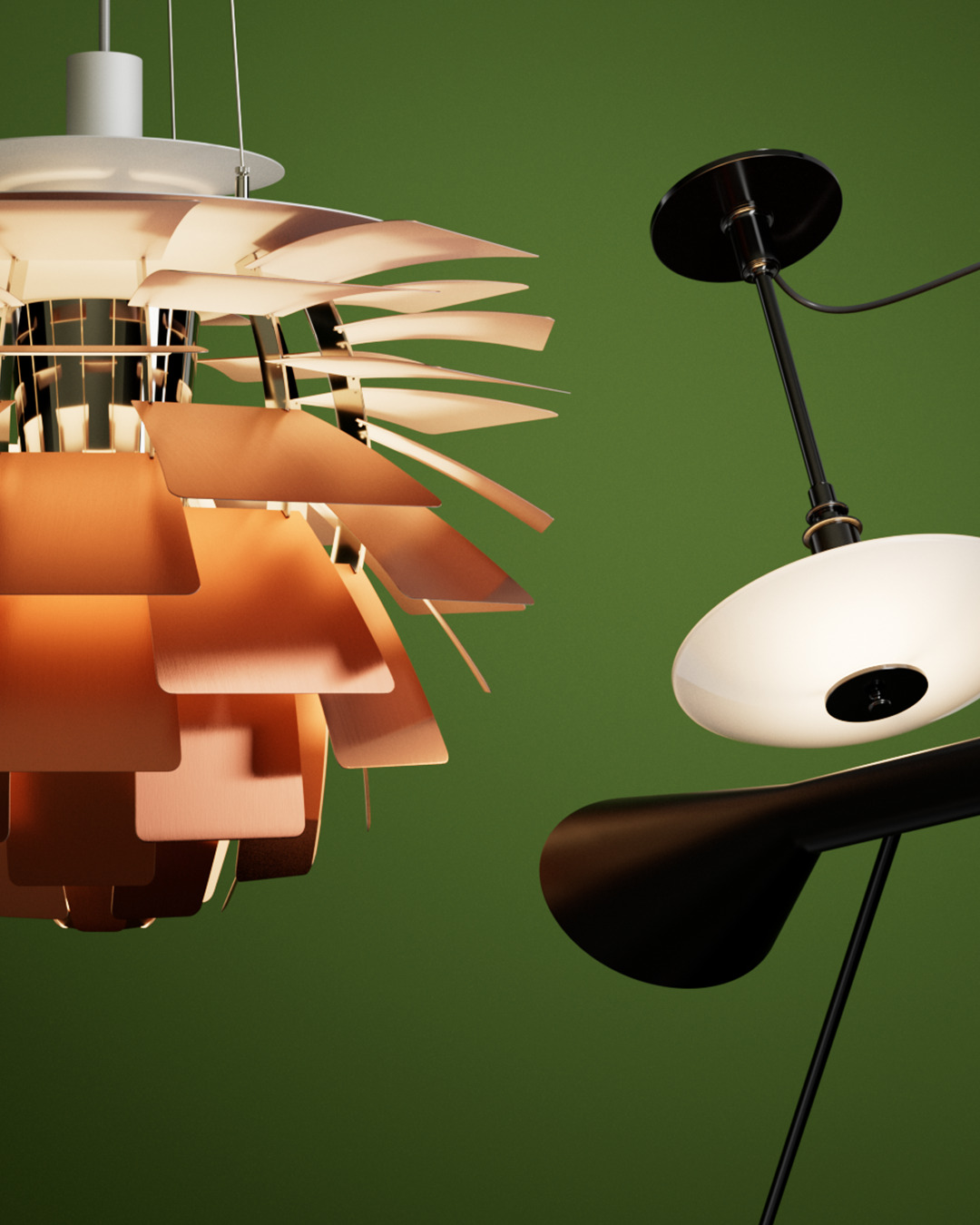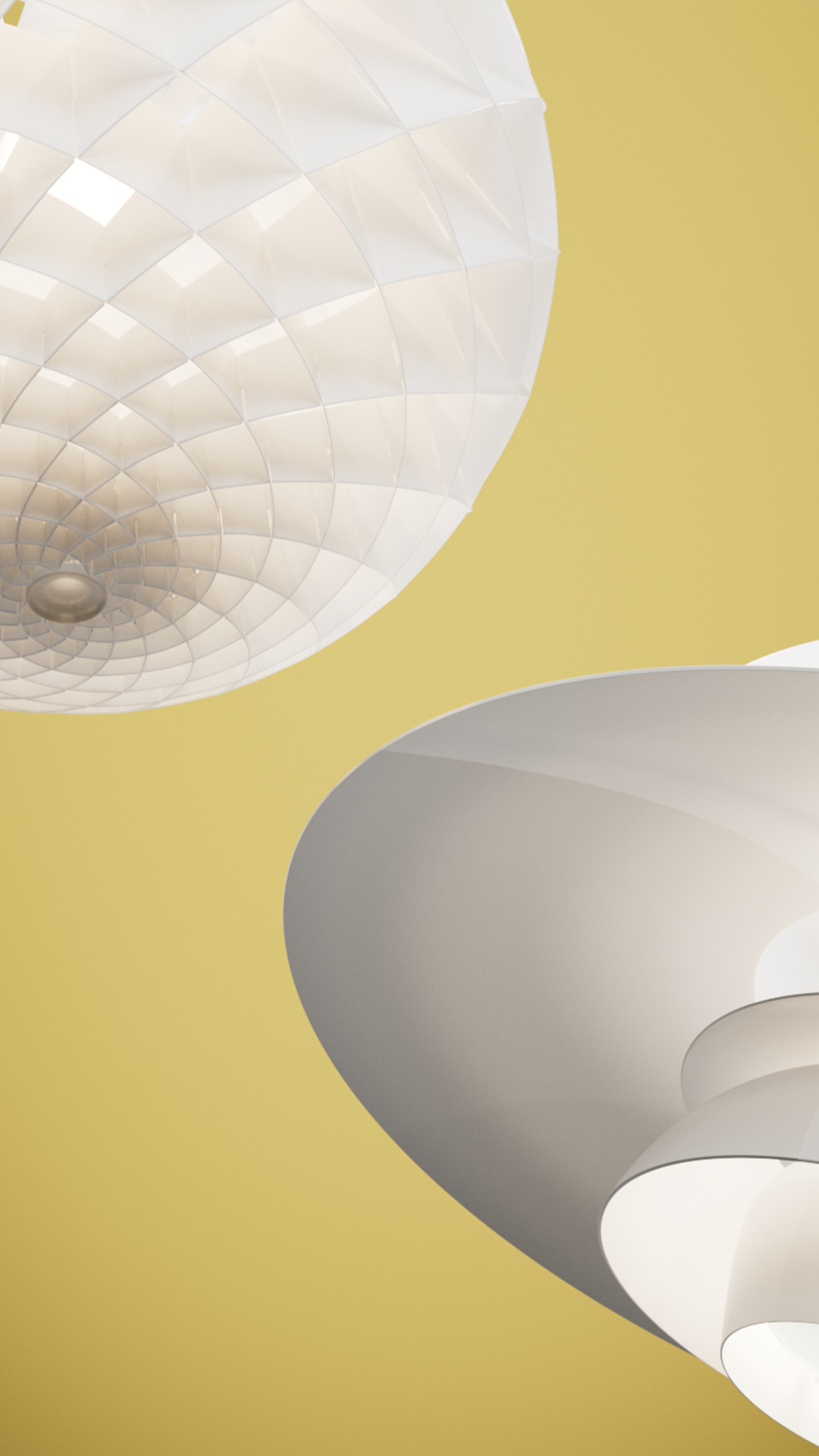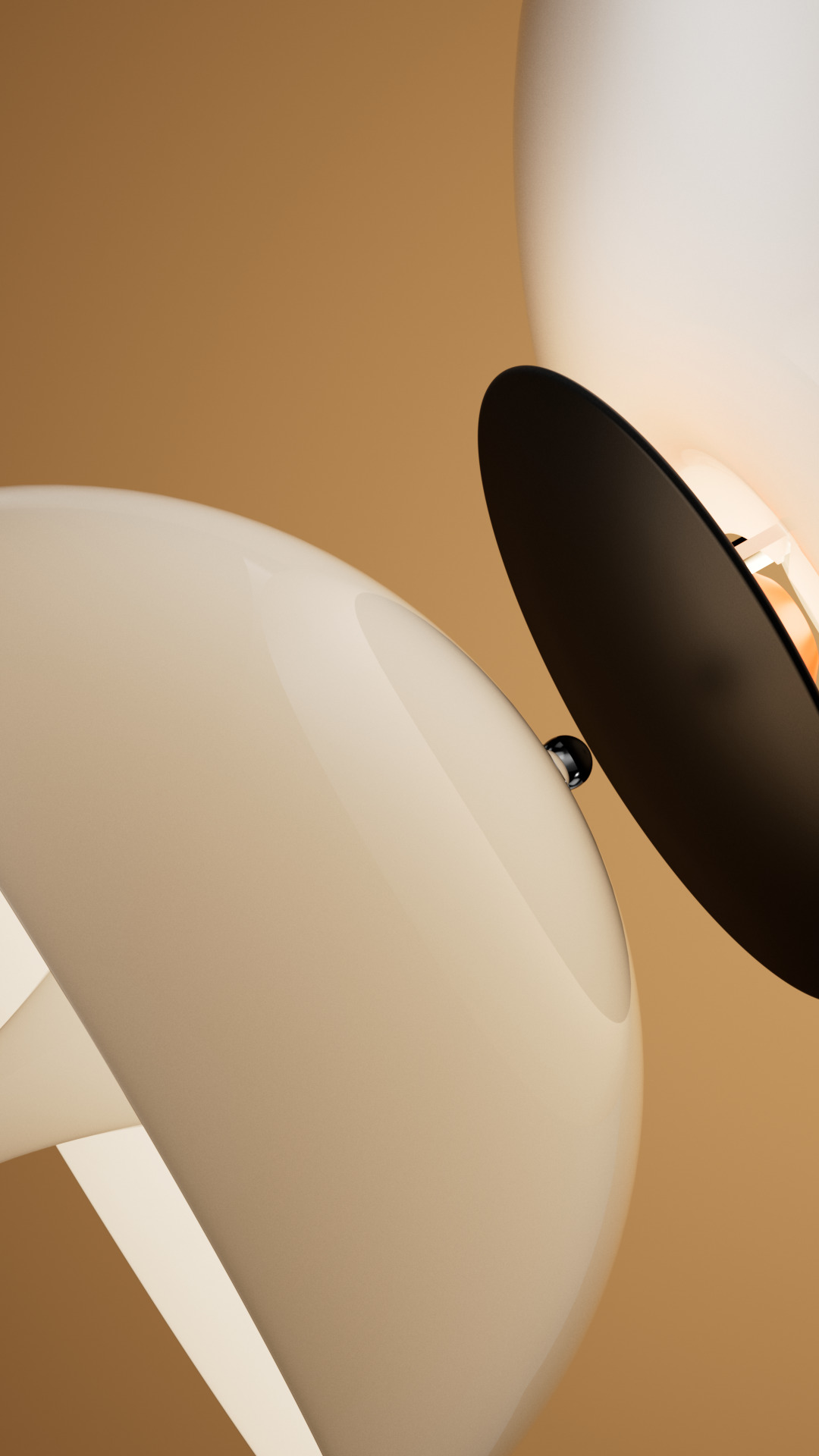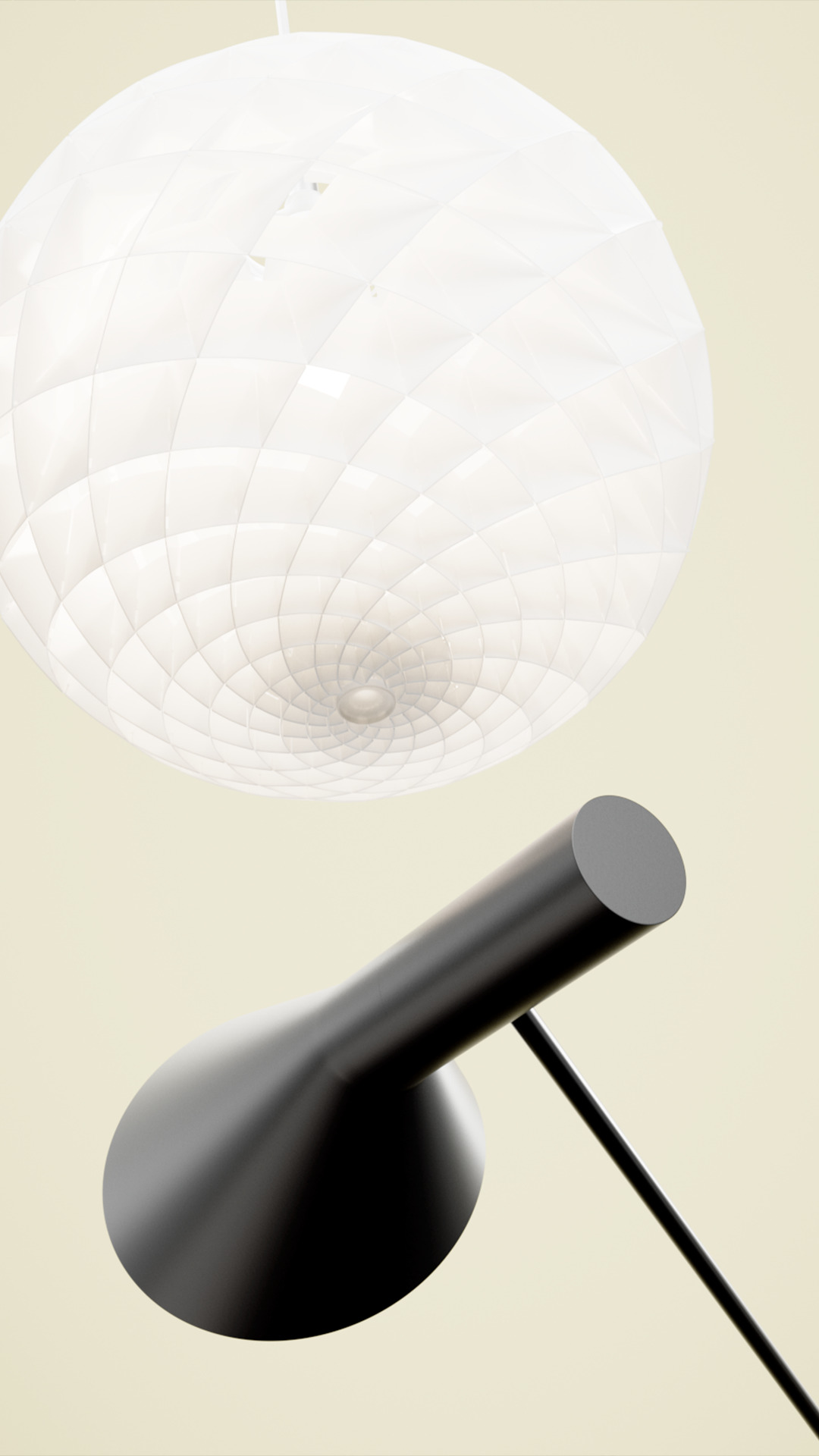 Panthella Series - Verner Panton
The Danish designer and architect Verner Panton created the well-known and popular design lamp already in 1971. Its glare-free light and the soft, geometric silhouette are an expression of the talent of the famous designer. Panton knew exactly how to combine atmospheric lighting and timeless design.
The Panthella is available in different formats and embodies Panton's art of developing graphic and sculptural elements with a functional scope like no other luminaire. The sculptural and expressive shape, reminiscent of a mushroom, makes the Panthella a design classic with recognition value.
Discover what's new in 2023:
PH Series - Poul Henningsen
Already in 1925/26, the famous designer Poul Henningsen had designed a three-part lamp shade that was to become famous. In 1958, the pioneer of lighting design then designed the corresponding lamp collection - the PH series, which was absolutely revolutionary at the time, around the PH Artichoke, PH 5 and PH Snowball. As with all his designs, Poul Henningsen was primarily concerned with creating luminaires with glare-free light so that they cast soft shadows and the light cone is perfectly aligned.
He has more than succeeded in this with the PH series, which today comprises a large number of models. The iconic lampshades not only provide pleasant lighting, but also have the recognition value of a true classic.
Discover the design lamps by Louis Poulsen: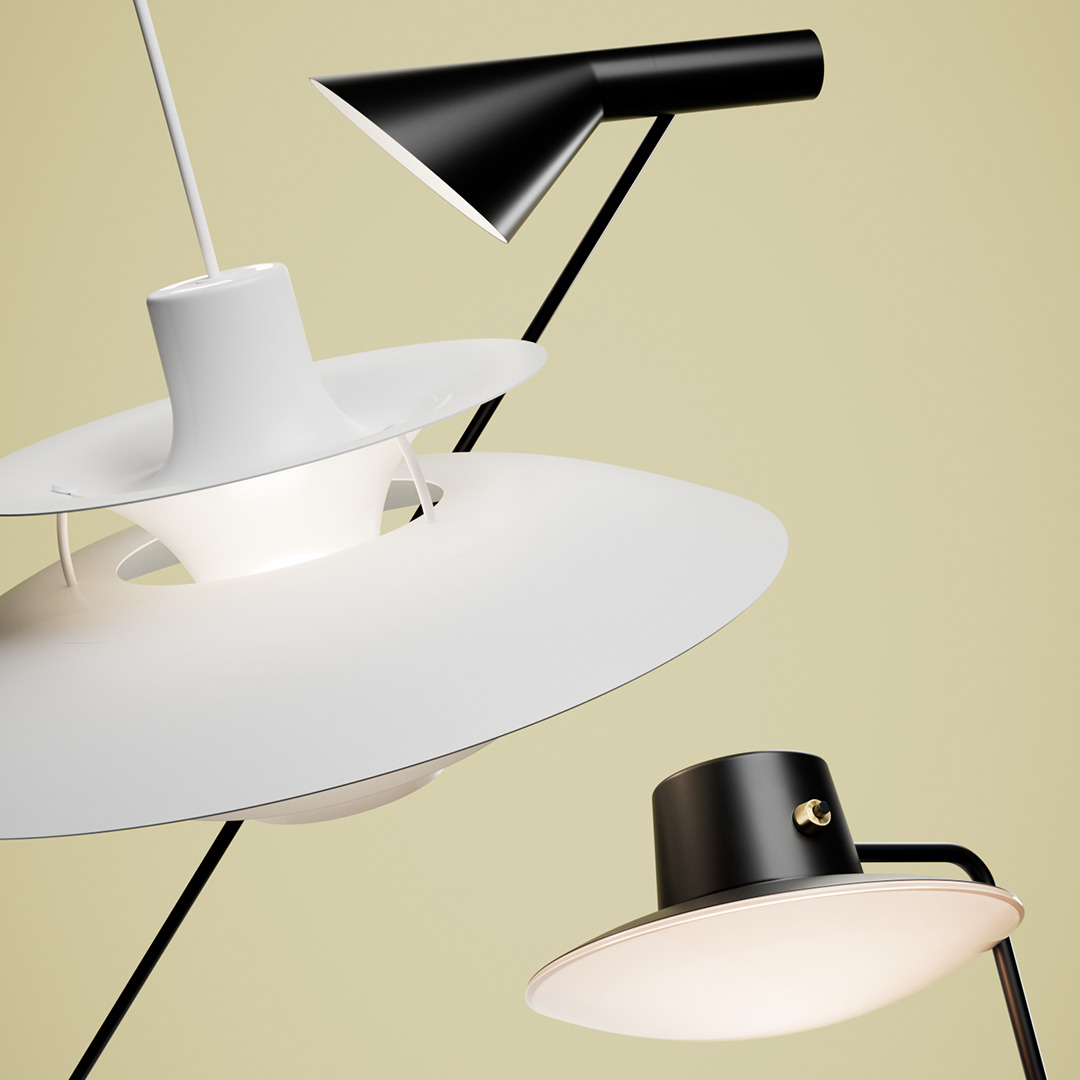 Louis Poulsen - luminaire design from Denmark
Founded in 1874, Louis Poulsen is the first "House of Light" to create iconic products that provide exceptional lighting. Inspired by the Danish design tradition, the designs of Louis Poulsen are based on the principle that form follows function.
Working closely with renowned designers such as Poul Henningsen, Arne Jacobsen, Verner Panton, Vilhelm Lauritzen, Øivind Slaatto, Ólafur Elíasson, Oki Sato and Anne Boysen, Louis Poulsen builds on its tradition of designing luxury lighting with the help of passionate craftsmanship, high-quality materials and innovative designs. Louis Poulsen has established itself as a leading global brand for architectural and decorative lighting and is present worldwide. Translated with www.DeepL.com/Translator (free version)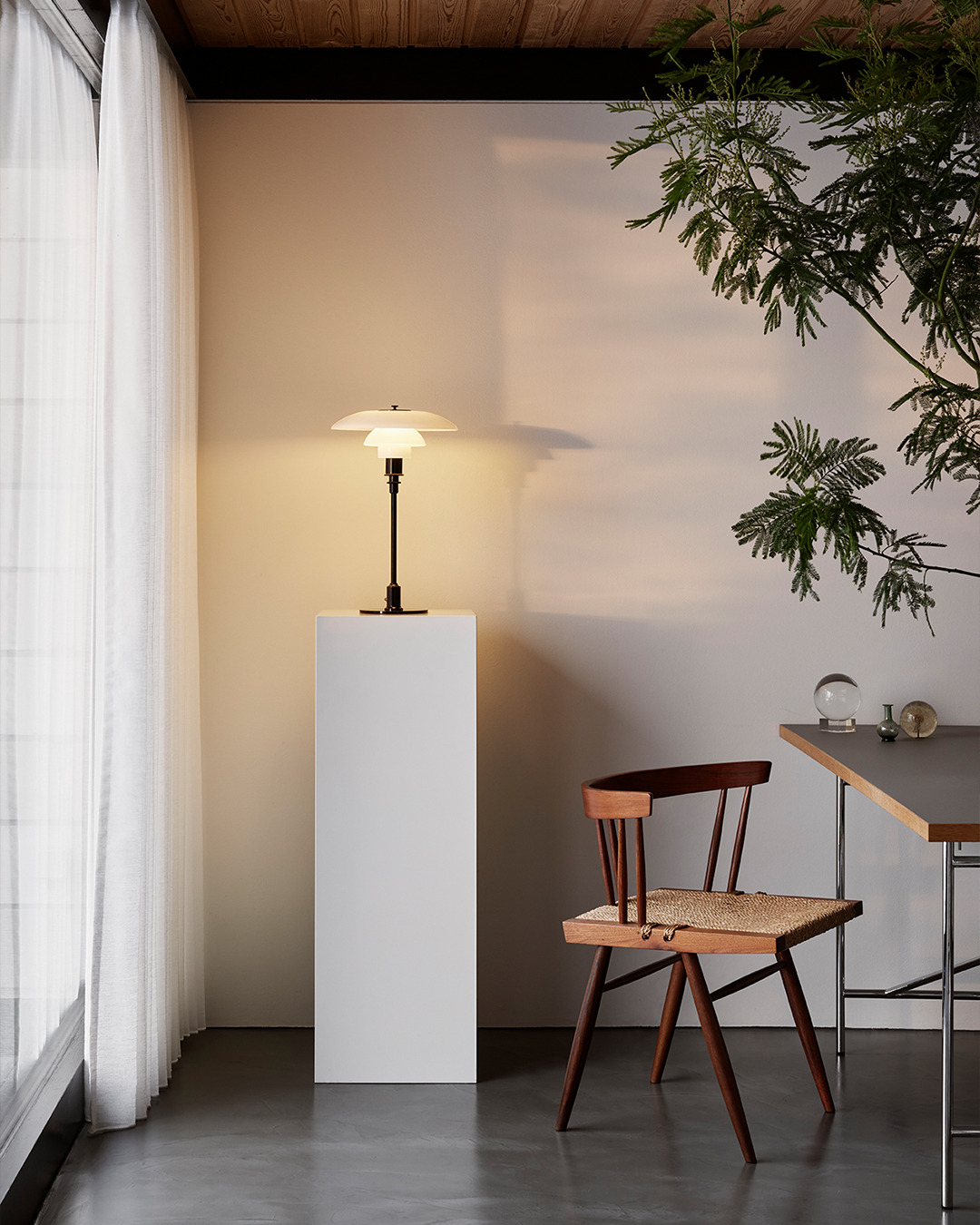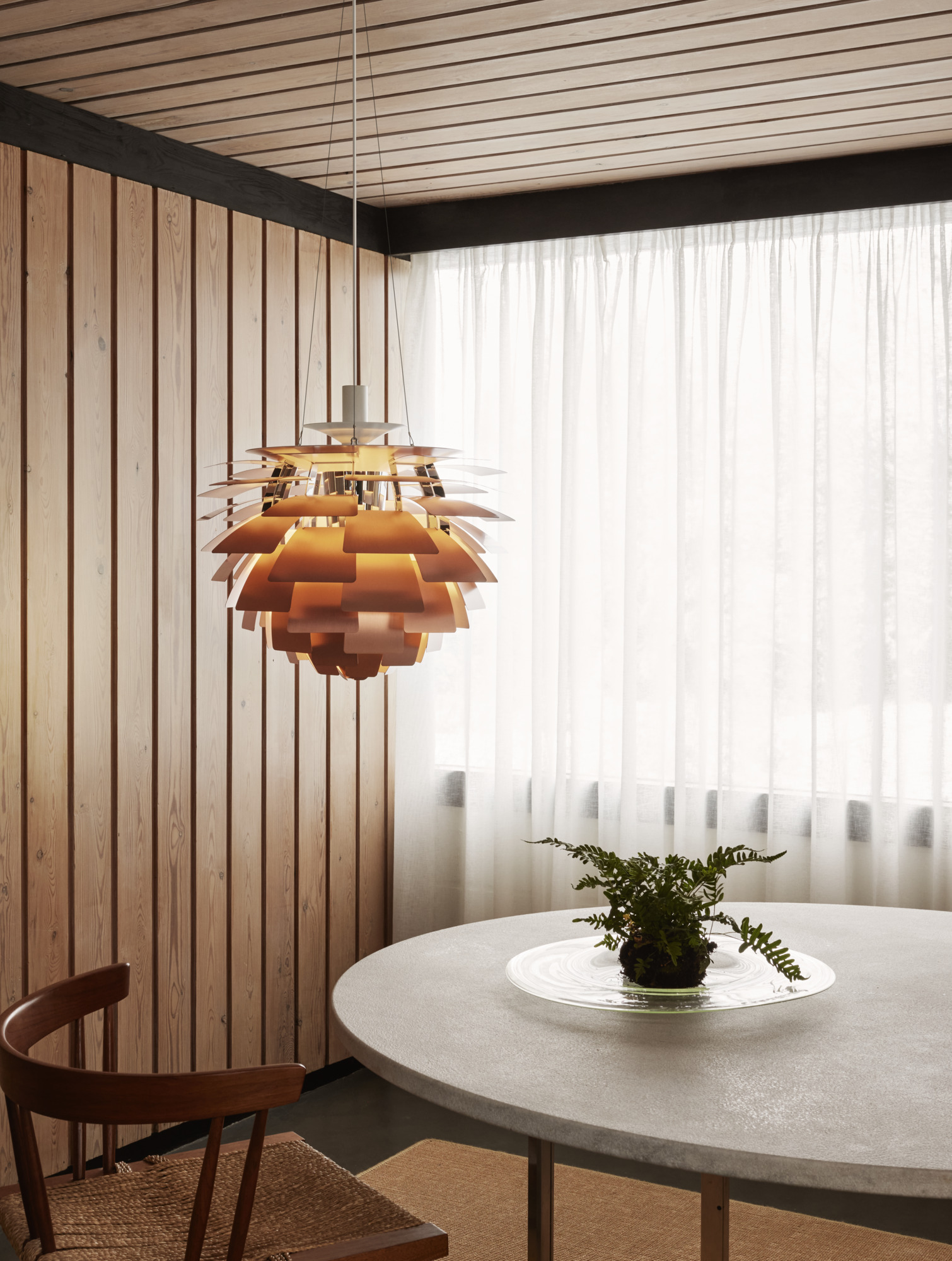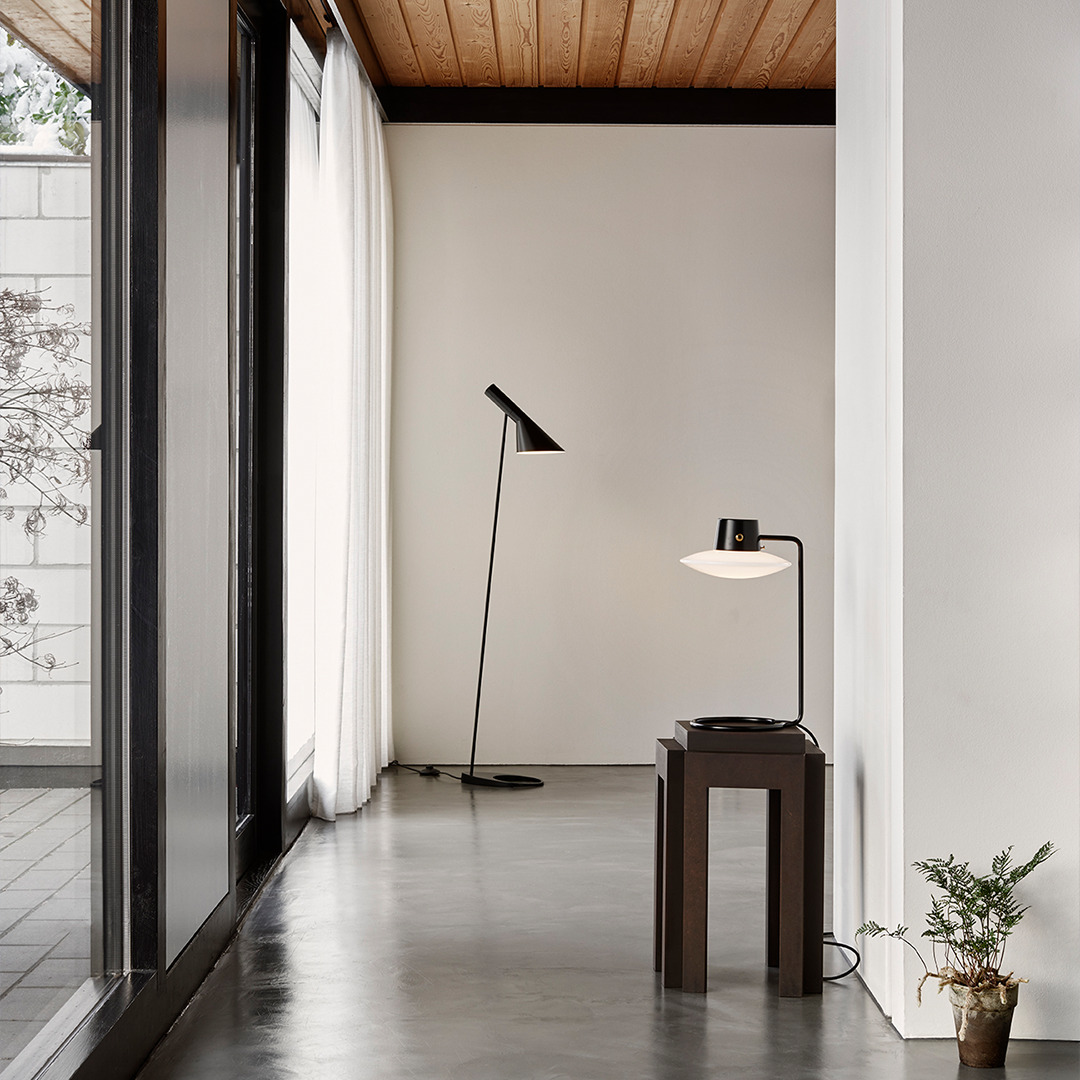 Form follows function
In 1924, Poul Henningsen designed his defining Paris lamp for Louis Poulsen. The origin of our approach to giving form to light goes directly back to his views regarding the duality of design and light. Poul Henningsen was born in Copenhagen as the son of the famous Danish actress Agnes Henningsen. He did not graduate as an architect, but studied at the Frederiksberg Technical School from 1911-1914 and then at the Technical College in Copenhagen from 1914-17. He also began to apply traditional functionalist architecture.
However, his professional interest soon focused mainly on lighting design - and that is what he is famous for. Poul Hennigsen's pioneering work regarding the relations between light structures, shadows, reflection and light rendering - compared to the need for light remains the cornerstone of light theory, which is still used at Louis Poulsen.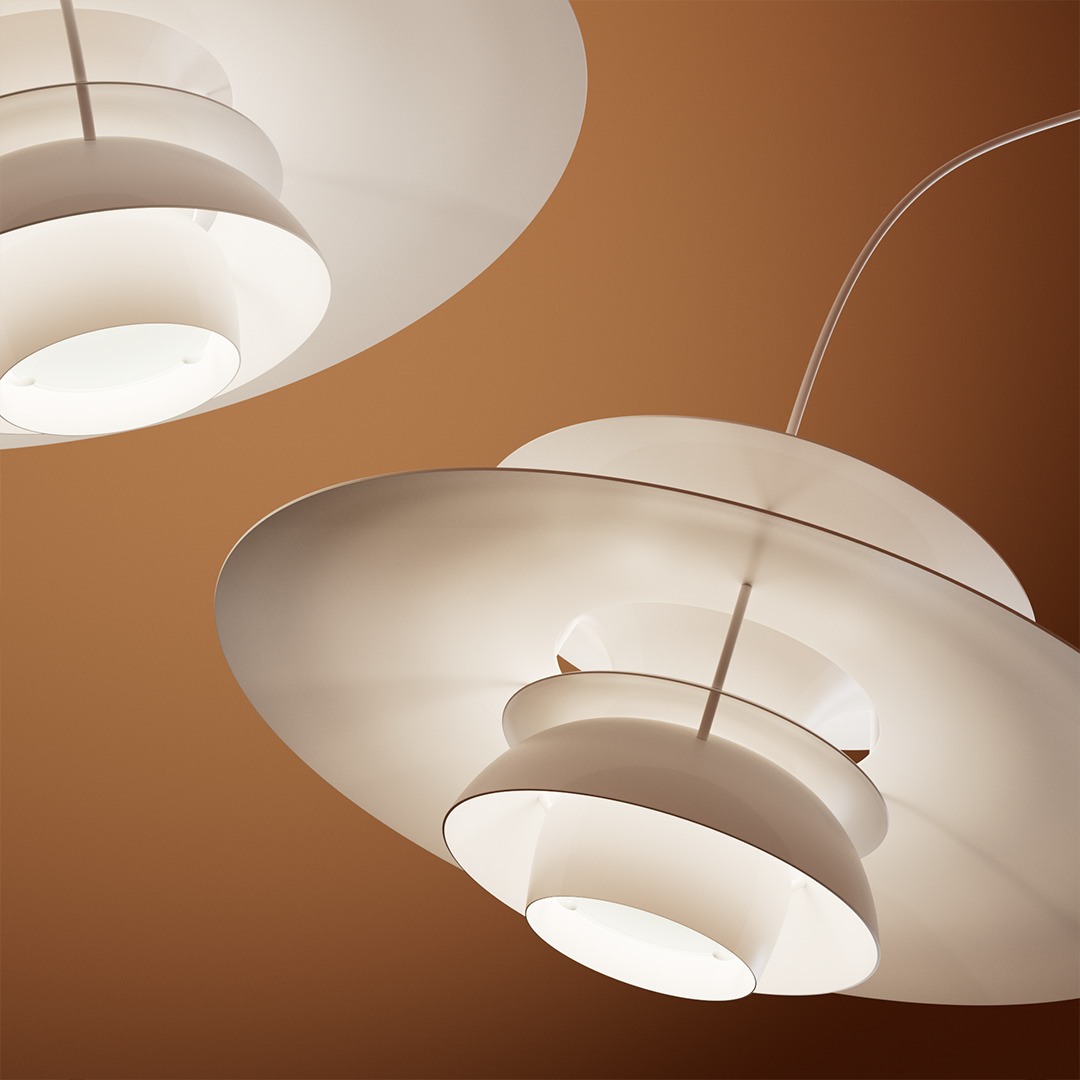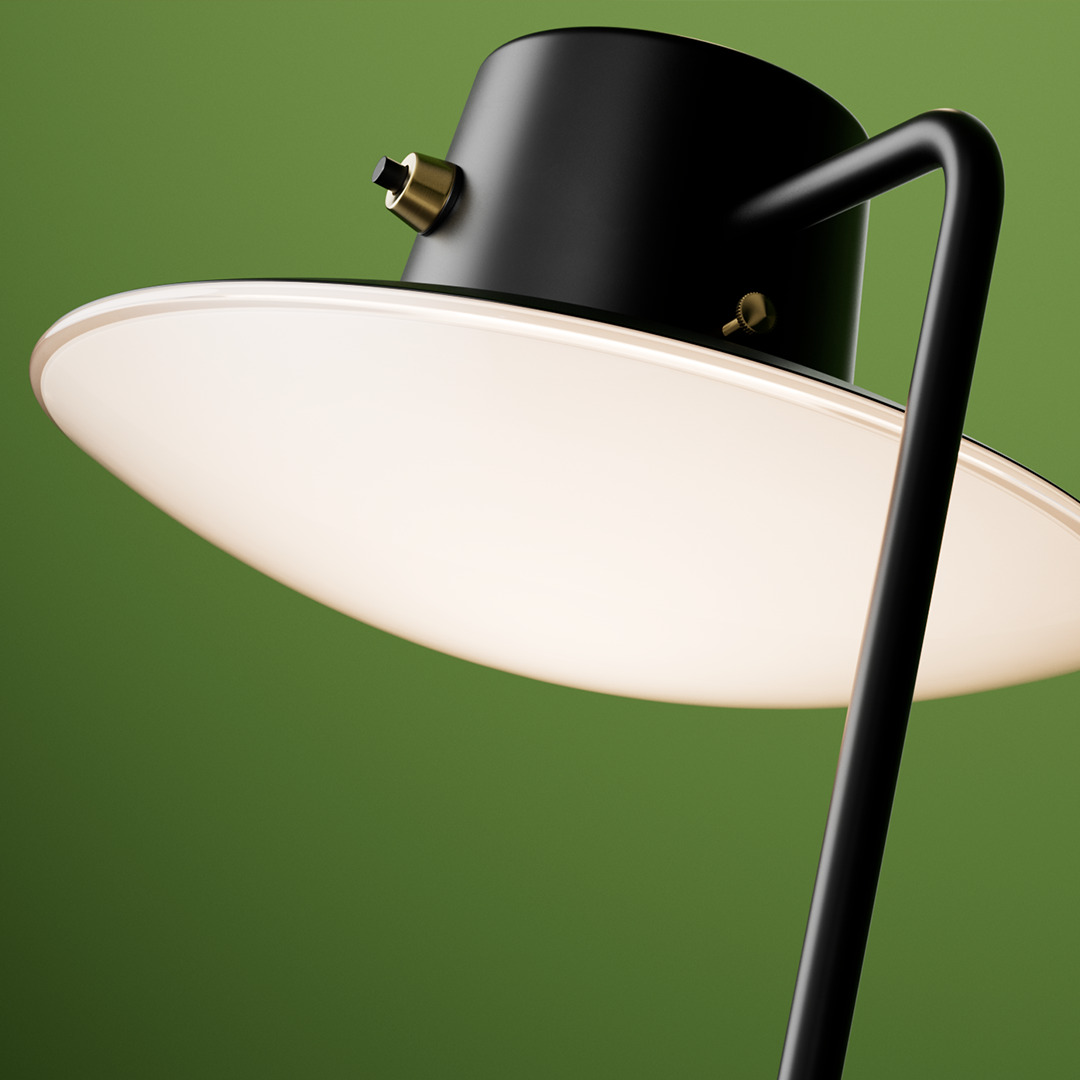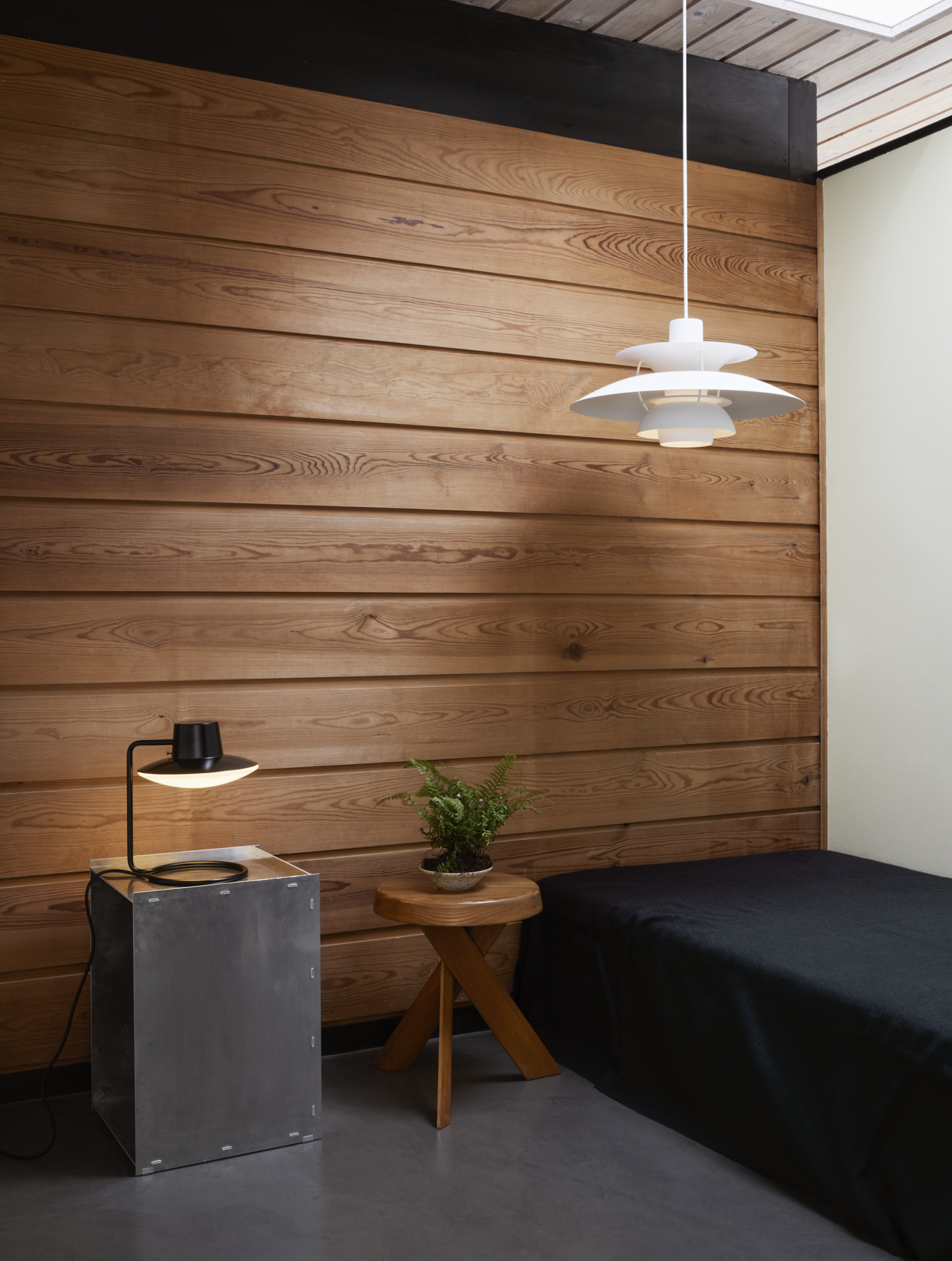 Our mission
What you can expect from us? Personal, individual and passionate service. From the first contact to the delivery of your order. Read more about what we expect from ourselves here.
Learn more

Our design principle: consciously fair.
As your professional partner for consulting and shipping, we offer a wide range of fair products. All for a high quality and timeless design that will accompany you for a lifetime.
Learn more