Wilkhahn - specialist for good seating
D
esign has always played a major role at German manufacturer Wilkhahn. As early as the 1950s, Wilkhahn worked together with renowned designers. The result: purist, timeless furniture with a high level of functionality. After all, a high level of comfort is essential, especially when it comes to seating furniture. Because only those who sit well can also work effectively.
Everything changes, but quality remains.
The Wilkhahn classic FS will be 40 years old in 2021. The popular swivel chair designed by Klaus Franck and Werner Sauer is the only dynamic swivel chair that has earned the title "classic". The modern FS is easy to use, ergonomic and more comfortable than ever. Its timeless design makes it not only a practical swivel chair but above all an attractive piece of furniture.
Over the course of time, automatically adapting correctly to different postures and encouraging the urge to move became the hobbyhorse of the designers Franck and Sauer. And so, true to the motto "sitting without a driving licence", they developed a completely new type of swivel chair with the FS, which laid the foundation for the principle of "movement seating".
40 Years FS - Anniversary Editions
Fashion changes, but good design remains. The FS swivel chair is not only visually still modern. Its concept is as simple as it is ingenious:
A seat shell that sits between two movable swivel arms and the front swivel axis and thus follows the course of movement exactly.


A flexible self-adaptation to different body shapes and posture changes


A synchronous movement that serves to activate the back, knee and hip joints as well as the elbows and shoulders.
On the occasion of its 40th anniversary, get the FS in two special offer models at an attractive special price. You can find more information directly on the product.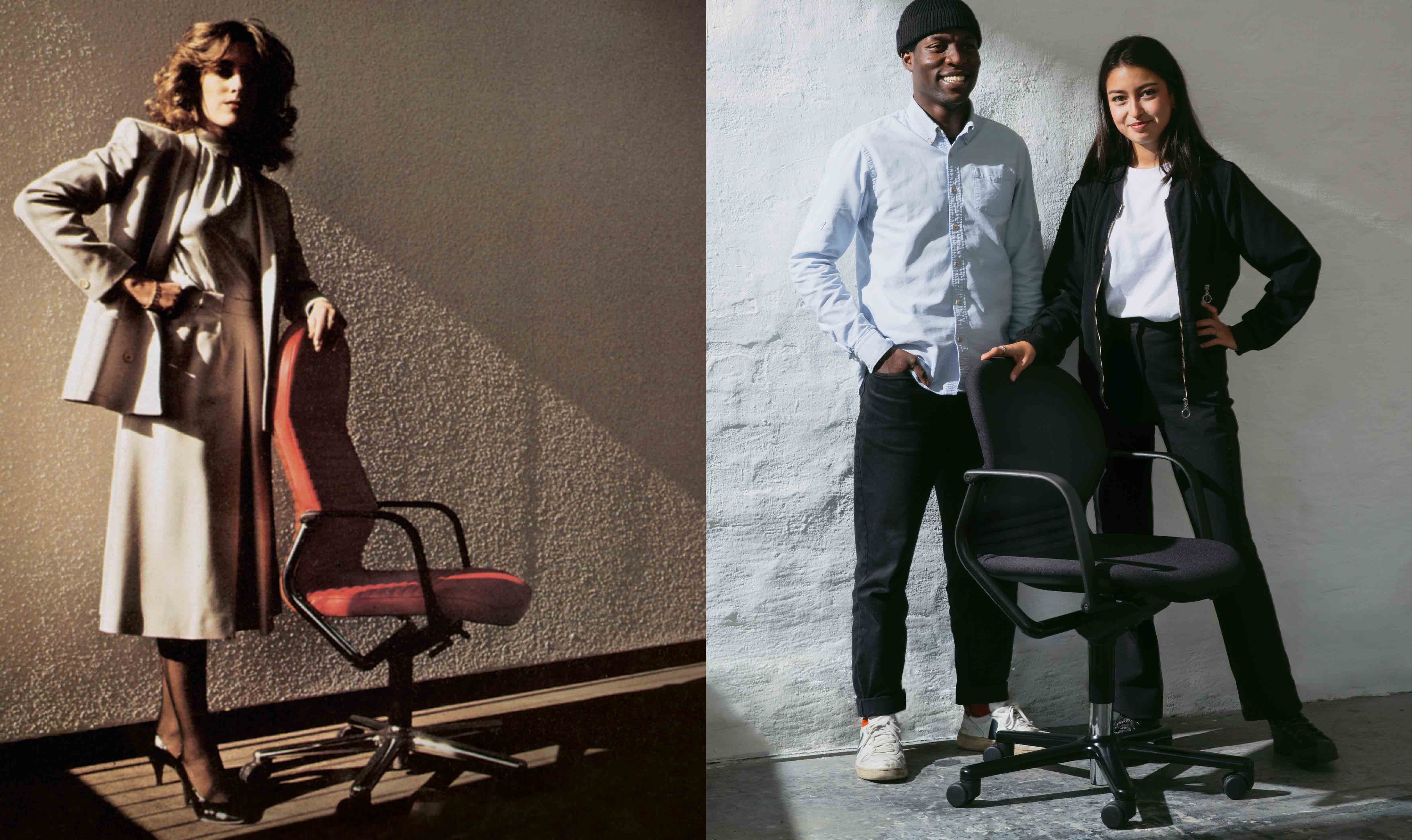 Products from Wilkhahn to discover:
Wilkhahn - Good seating for more than 100 years
Chairs were at the heart of the company's history, which goes back over a hundred years. In 1907, Christian Wilkening and Friedrich Hahne founded a chair factory. This was an obvious move, as the town of Eimbeckhausen near Hanover was surrounded by forests which provided the wood needed for production. The two founding names, Wilkening and Hahne, were later combined to form the company name: Wilkhahn.
In 1980, the FS series was launched - a milestone. An unbelievable two million FS office chairs have been sold and they are still very popular today. Wilkhahn is one of the specialists when it comes to dynamic seating and this explains the manufacturer's aim of developing office chairs that enable 3D dynamic movements. The result is the Free-to-move series, which includes the ON, IN and AT swivel chairs.
In addition to swivel chairs, Wilkhahn also offers flexible seating options in the form of standing aids such as the Stitz, the Sitzbock, the Rider and, seen here, the Stand-Up.